IMF Maintains 2.7% GDP Growth Forecast for Nigeria in 2022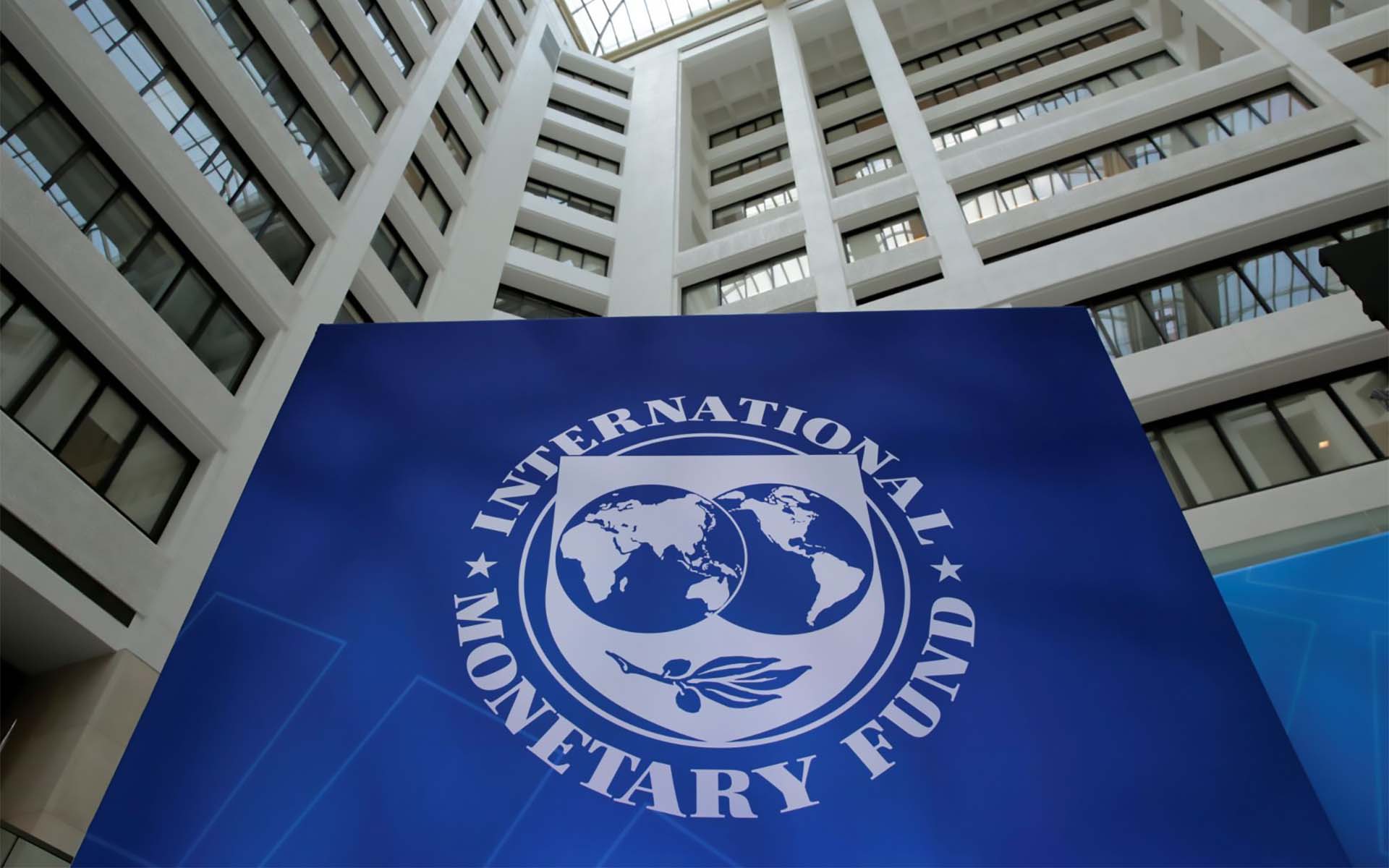 By Adedapo Adesanya
The International Monetary Fund (IMF) has stuck to its forecast that Nigeria's economy will grow by 2.7 per cent this year, just as it raised its forecast for 2023 to 2.7 per cent from the 2.6 per cent it projected last year.
The new GDP growth forecast for Nigeria was contained in the IMF's January World Economic Outlook (WEO) report released on Tuesday.
This is as the Bretton Wood institution lowered its global economic growth forecast for this year, as the Omicron variant continues to spread unabated and supply chain disruptions stoke inflation amid higher energy prices.
The fund, which estimated the global economy to have expanded by 5.9 per cent in 2021, revised down its 2022 output projections to 4.4 per cent, half a percentage point lower than its estimate in October.
Global growth is expected to reach 3.8 per cent in 2023, a 0.2 percentage point higher than projected in the IMF's October forecast, which, it said, was largely a mechanical pickup after current drags on growth dissipate in the second half of 2022.
However, next year's forecast is conditional on adverse health outcomes declining to low levels in most countries by the end of 2022, assuming vaccination rates improve worldwide and therapies become more effective.
The global economy has entered 2022 in a weaker-than-anticipated position as the rapid spread of the Omicron variant of COVID-19 led to increased mobility restrictions and financial market volatility at the end of last year.
Supply disruptions have continued to weigh on activity, inflation has been higher than anticipated.
The 0.5 percentage point revision for 2022 economic output largely reflects the forecast markdowns in the United States and China, the world's two largest economies, IMF said.
Advanced economies, which are estimated to have grown 5 per cent in 2021, are now set to grow 3.9 per cent this year, 0.6 percentage points lower than estimated in October.
The growth is expected to moderate further to 2.6 per cent, which is still an improvement of 0.4 percentage points from the previous forecast.
The US is estimated to have registered a growth of 5.6 per cent last year. It is forecast to expand 4 per cent in 2022, which is 1.2 percentage points lower than the IMF's October projection. The fund estimates growth for the US to reach 2.6 per cent in 2023.
"This reflects lower prospects of legislating the Build-Back-Better fiscal package, an earlier withdrawal of extraordinary monetary accommodation and continued supply disruptions," Ms Gopinath said.
Germany, Europe's biggest economy, is set to expand 3.8 per cent in 2022, a 0.8 percentage point downward revision from October estimates.
France, the euro area's second-largest economy, is forecast to grow 3.5 per cent, reflecting a 0.4 percentage point drop from the previous estimate.
Japan, the world's third-largest economy, is projected to grow 3.3 per cent this year after expanding an estimated 1.6 per cent in 2021.
The UK, the world's fifth-largest economy, is expected to expand 4.7 per cent in 2022 after growing 7.2 per cent in 2021, according to IMF data.
Again, FrieslandCampina Pulls Down OTC Bourse by 0.23%
By Adedapo Adesanya
FrieslandCampina Wamco Nigeria Plc, for the second consecutive session, dragged the NASD Over-the-Counter (OTC) Securities Exchange down by 0.23 per cent on Wednesday, October 5.
This happened as the milk-producing company recorded a N1.15 loss to close the midweek session at N73.85 per unit compared with the previous day's rate of N75.00 per unit.
Consequently, the market capitalisation of the OTC bourse went down by N2.25 billion to wrap the day at N960.50 billion, in contrast to Tuesday's N962.75 billion.
Equally, the NASD unlisted securities index (NSI) recorded a drop of 1.71 points to wrap the session at 729.63 points compared with the preceding day's 731.34 points.
The number of shares transacted during the session went up by 40.5 per cent to 41,217 units from the 29,331 units transacted on Tuesday, while the value of the shares depreciated by 4.1 per cent to N2.1 million from N2.2 million, with the number of deals carried out by investors rising by 225 per cent to 13 deals from the four deals executed in the previous session.
AG Mortgage Bank Plc ended the trading session as the most traded stock by volume on a year-to-date basis with a turnover of 2.3 billion units valued at N1.2 billion, CSCS Plc stood in second place with 687.7 million units worth N14.3 billion, and Mixta Real Estate Plc was in third place with 178.1 million units valued at N313.4 million.
Also, the most traded stock by value on a year-to-date basis was still CSCS Plc with the sale of 687.7 million units for N14.3 billion, VFD Group Plc was in second place with 27.7 million units worth N7.4 billion, and FrieslandCampina WAMCO Nigeria Plc was in third place with 14.4 million units valued at N1.7 billion
Equity Market Falls 0.09% as Investors Lose N25bn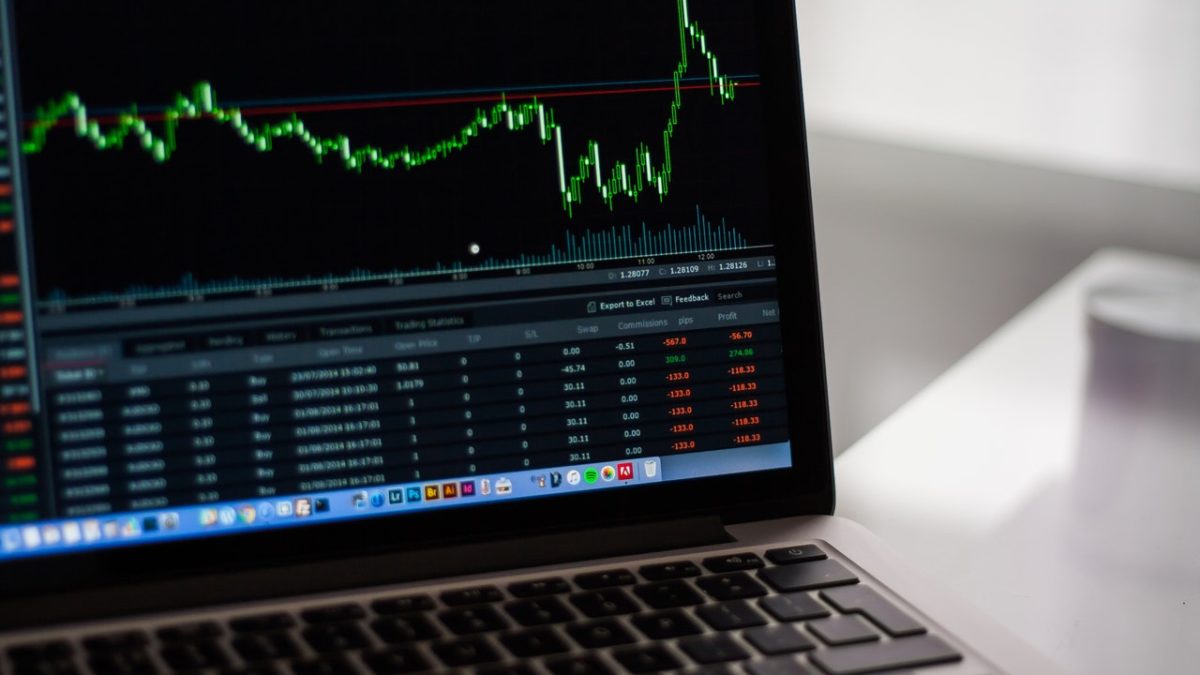 By Dipo Olowookere
Trading activities remained in the bearish region on Wednesday on the floor of the Nigerian Exchange (NGX) Limited despite the upbeat about the listing of Geregu Power Plc on the exchange.
The local equity market depreciated by 0.09 per cent yesterday as a result of the persistent profit-taking triggered by inflationary pressures as investors leave the market for other assets that can give them returns closer to the 20.52 per cent inflation rate.
When the market closed for the session, the All-Share Index (ASI) decreased by 43.04 points to 48,836.70 points from 48,879.74 points as the market capitalisation dwindled by N25 billion to N26.354 trillion from N26.379 trillion.
The industrial goods space remained flat for another trading day, while the insurance counter closed higher by 0.21 per cent, with the banking, energy and consumer goods sector depreciating by 0.98 per cent, 0.27 per cent and 0.18 per cent, respectively.
Cadbury Nigeria recorded the highest fall as its value went down by 9.93 per cent to N12.25, Northern Nigerian Flour Mill declined by 9.33 per cent to N6.80, PZ Cussons fell by 9.19 per cent to N8.40, Cornerstone Insurance retreated by 8.93 per cent to 51 Kobo, and Unity Bank lost 6.82 per cent to trade at 41 Kobo.
The highest price gainer for the midweek session was the new boy, Geregu Power, as its share value rose by 10.00 per cent to N110.00. Multiverse gained 9.88 per cent to sell for N4.45, Red Star Express appreciated by 9.43 per cent to N2.32, Sovereign Trust Insurance chalked up 8.00 per cent to quote at 27 Kobo, and Japaul garnered 7.69 per cent to settle at 28 Kobo.
The most active stock for the day was Chams, which sold 25.5 million units worth N7.4 million and was trailed by GTCO, which sold 19.5 million units valued at N341.0 million. Sterling Bank transacted 9.9 million shares for N15.2 million, Geregu Power traded 8.5 million equities worth N935.0 million, and Transcorp exchanged 7.2 million stocks for N7.5 million.
At the close of business, the market recorded the sale of 135.5 million stocks worth N2.2 billion in 4,041 deals compared with the 173.5 million stocks worth N2.4 billion traded in 4,926 deals on Tuesday, representing a decline in the trading volume, value and number of deals by 21.87 per cent, 7.12 per cent and 17.97 per cent, respectively.
Naira Appreciates to N733/$1 at Black Market, Weakens to N437.50/$1 at I&E
By Adedapo Adesanya
The exchange rate of the Naira to the American Dollar at the black market closed at N733/$1 at the black market, data obtained by Business Post from foreign exchange (forex) traders on the streets showed.
On the previous day, the Naira was exchanged with the United States currency at N740/$1, indicating that the local currency appreciated within 24 hours against its American counterpart by N7.
Also, in the Peer-to-Peer (P2P) segment of the FX market, the Naira appreciated against the US Dollar yesterday by N2 to close at N747/$1 in contrast to the previous day's value of N749/$1.
However, in the Investors and Exporters (I&E) window of the market, the Nigerian currency depreciated against the greenback in the midweek session by 47 Kobo or 0.06 per cent to settle at N437.50/$1 compared with Tuesday's value of N437.03/$1 as forex traders executed transactions valued at $70.42 million during the session.
In the same vein, the domestic currency suffered losses against the Pound Sterling and the Euro in the interbank segment of the market on Wednesday.
On the Pound Sterling, the indigenous currency lost N21.64 to trade at N491.52/£1 versus the previous day's N469.88/£1 and against the Euro, it lost N9.16 to close at N429.91/€1 compared with Tuesday's rate of N420.75/€1, according to data from the Central Bank of Nigeria (CBN).
Meanwhile, in the digital currency market, bullishness continued in Bitcoin (BTC) as the coin added 1.3 per cent toits value to trade at $20,386.63, with Ripple (XRP) recording a 5.4 per cent gain to sell at $0.5016.
Ethereum (ETH) appreciated by 1.8 per cent to sell at $1,376.18, Dogecoin (DOGE) gained 1.5 per cent to trade $0.0659, Solana (SOL) recorded a 1.1 per cent rise to sell at $34.41, Cardano (ADA) recorded a 0.7 per cent climb to quote at $0.4354, as Binance Coin (BNB) also recorded a 0.7 per cent appreciation to trade at $296.48.
However, Binance USD (BUSD) recorded a 0.05 per cent depreciation to settle at $0.9999, Litecoin (LTC) declined by 0.02 per cent to $54.80, while the US Dollar Tether (USDT) closed flat at $1.00.
Latest News on Business Post