Investors Trade 980.5m Financial Stocks Worth N7bn in Five Days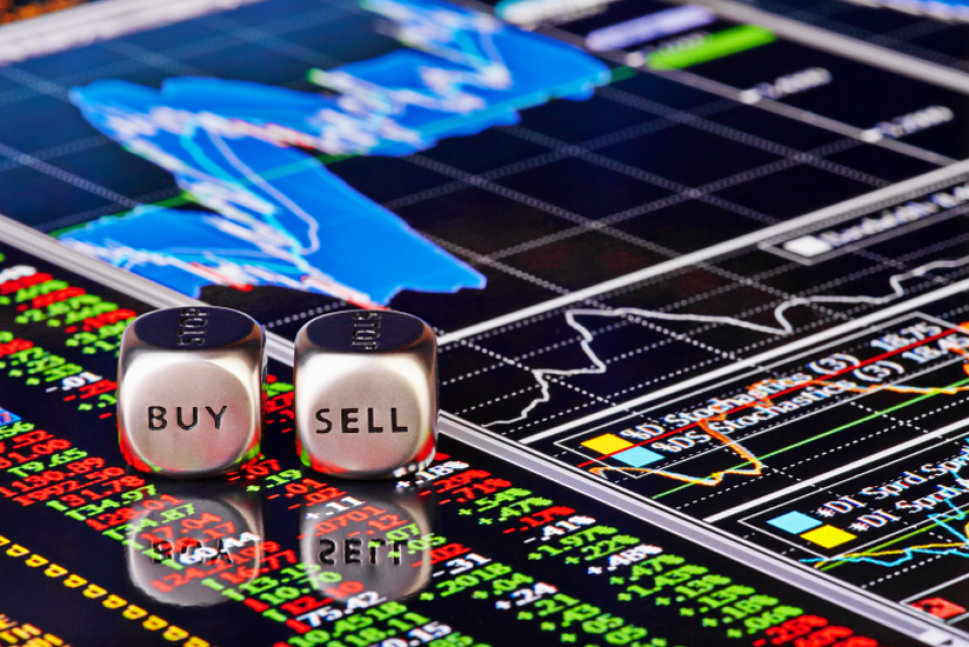 By Dipo Olowookere
Last week, a total of 980.5 million shares worth N7.0 billion in the financial services sector on the Nigerian Stock Exchange (NSE) were traded by investors in 11,634 deals.
These transactions contributed 79.99 per cent and 64.44 per cent to the total equity turnover volume and value respectively, data from the exchange disclosed.
It was observed that the conglomerates industry followed with 59.8 million shares worth N72.5 million in 550 deals, while the third place was the consumer goods sector with a turnover of 58.9 million shares valued at N1.4 billion in 2,862 deals.
Business Post reports that the three most traded stocks in the five-day trading week were Custodian Investment, Zenith Bank and UBA, accounting for 404.2 million shares worth N3.9 billion transacted in 3,910 deals and contributed 32.97 per cent and 35.48 per cent to the total equity turnover volume and value respectively.
According to the exchange, a total of 1.2 billion equities worth N10.8 billion were traded last week in 19,529 deals, as against the 2.209 billion shares valued at N11.0 billion transacted the previous week in 18,013 deals.
It was stated that 23 equities appreciated in price during the week, lower than 41 equities in the previous week, while 38 equities depreciated in price, higher than 19 equities in the previous week, with 102 stocks closing flat, lower than 103 equities recorded in the previous week.
Eterna was the best-performing stock of the week, rising by 28.85 per cent to sell for N2.68 per share and was followed by C&I Leasing, which gained 11.11 per cent to close at N4.00 per share.
NEM Insurance rose by 8.70 per cent to quote at N2.25 per share, NPF Microfinance Bank appreciated by 8.66 per cent to trade at N1.38 per share, while Academy Press improved by 7.41 per cent to close at 29 kobo per share.
The worst-performing stock for the week was Royal Exchange, depreciating by 15.15 per cent to trade at 28 kobo per share, while Consolidated Hallmark Insurance went down by 14.71 per cent to trade at 29 kobo per unit.
Livestock Feed declined by 10.61 per cent to sell for 59 kobo per share, Ardova lost 9.92 per cent to settle at N11.35 per unit, while Arbico decreased by 9.65 per cent to finish at N1.03 per unit.
Unlike in the previous weeks, the All-Share Index (ASI) and market capitalisation depreciated by 0.05 per cent to close at 25,591.95 points and N13.351 trillion respectively.
All other indices finished lower with the exception of NSE Premium, NSE Lotus II, and NSE industrial goods, which appreciated by 0.53 per cent, 0.14 per cent and 0.35 per cent respectively while NSE ASeM index closed flat.
Workers to Shut Down Kaduna Economy for Five Days
By Adedapo Adesanya
The Nigerian Labour Congress (NLC) and its affiliate unions will on Monday embark on a five-day warning strike over the recent sack of civil servants by the Kaduna State Government.
The planned move followed Governor Nasir El-Rufai's announcement in April that he was disengaging some civil servants in the state because of waning revenue to pay the workers.
Mr El-Rufai said a significant amount of the statutory federal allocations to the state was being spent on the wages of public servants.
But the NLC has vowed to resist the action of the state government, accusing the Governor of not being sensitive to the plight of the workers.
Speaking in Kaduna on Sunday, the NLC Chairman in the state, Mr Ayuba Suleiman, disclosed that the industrial action will be accompanied by a peaceful protest which will be led by the President of the union, Mr Ayuba Wabba and other labour leaders across the country.
He explained that the strike will involve halting all socio-economic activities in both public and private sectors in a bid to force the Kaduna State Government to reverse the sack of over 7,000 local government workers and teachers and also suspend its plan to sack another 11,000 civil servants any moment from now.
"We are very much ready for the industrial action on Monday and it is going to be a dual activity. We are embarking on the withdrawal of activities and equally going to stage a peaceful protest come Monday to press home our demand, grievances to the state government," he said.
"I want to assure you that this industrial action is going to be under the care of our amiable President, Comrade Ayuba Wabba. We have had series of meetings today, we met with various stakeholders including all sectors of the economy in the state towards the success of this industrial action.
"In total, you have about 7,700 workers that are disengaged at the local government level. As I am talking to you, over 11,000 workers of the state civil service are pencilled for disengagement.
"That is why in this April, because of their intention, over 20,000 workers have not yet received their April salary," he further said.
Reacting, the Kaduna State Government defended its decision, saying it was in the interest of over 10 million citizens of the state.
The Commissioner for Local Government, Mr Jafaru Sani, said not even the threat of industrial action or blackmail by the union will make the state government reverse its decision.
He also debunked the claims of the labour union that the government has plans to sack over 11,000 workers, adding that there are plans to right-size its public service, but however did give the figures.
The Commissioner explained that the government's decision to lay off some workers and political appointees is necessary to enable it to cope with fiscal challenges and preserve its ability to use its resources for the entire state.
He also denied the allegations of anti-labour activities, stressing that Kaduna State workers have been receiving the new minimum wage since 2019.
The Commissioner said: "This government has reiterated its commitment to the welfare of its workers. It insists that this is sustainable only in the context of the general welfare of residents of the state that the government is mandated to serve.
"It is not sustainable to persist in spending 84 to 96 per cent of the FAAC received on salaries and personnel cost as has been the experience of the state since October 2020."
Adebola Sanni Suggests Solution to Africa's Financial Inclusion Problems
By Aduragbemi Omiyale
The co-founder of Infibranches Technologies, Ms Adebola Sanni, has disclosed that if Africa is to overcome financial inclusion and sustainability challenges in the area of affordable and reliable power supply needed to drive the growth of local economies, it must embrace financial technology (Fintech).
Ms Sanni, who is also the Group Head, Business Development & Partnerships at Swifta Systems and Services, stated that, "Fintech has increasingly provided innovative ways to address existing gaps in the availability, accessibility and use of finance particularly among the unbanked population."
"By leveraging the proliferation of technology, agent banking and mobile money solutions now offer affordable, instant, and reliable transactions, savings, credit across rural communities where no bank had ever established a branch," she added.
"Similarly, about 75 million Nigerians who mostly fall within the financially underserved or excluded demography live without reliable electricity access as the existing electrical grid serves largely the country's urban population," the energy expert also said.
Financial inclusion and provision of sustainable energy is at a turning point in Africa's largest economy, Nigeria. With a population of over 200 million, about 50 per cent of the total population live in rural areas, and only 39 per cent of those living in rural communities have access to electricity. This is in addition to over 40 per cent of the entire population who are financially excluded or underserved.
However, the proliferation of digital financial services in Nigeria – powered largely by growth in fintech companies – has catalysed an unparalleled increase in the current number of people with access to formal financial services, while further opening up opportunities to address power supply challenges across rural communities; a major feat instrumental towards achieving the broad Sustainable Development Goal 7. With over 200 fin-tech companies in operation within its borders, Africa's largest economy has found a way to target and capture over 40 per cent of its financially excluded or underserved population.
"We understand how pivotal the provision of sustainable power is to driving growth of local economies in rural communities and by extension the need to boost financial services penetration across these communities.
"These are both enablers for catalysing positive transformation and driving sustainable economic progress across the country," Ms Sanni, a leading business strategist and technology consultant, stated, stressing that, "To address these challenges, we believe distributed energy solutions that leverage digital payments will open up opportunities to reach the underserved market at low cost."
Speaking further, she said, "We partnered NGOs, including Shell Foundation, USAID, to extend agent networks together with off-grid energy providers in 2019 where we set up about 200 agent locations across Nigeria, identifying communities across the rural and peri-urban regions with needs for both power and financial services.
"We also partnered with renewable energy companies such as Green Light Planet (Sun King), D.Light Solar, Sosai, PAS BBoxx, Konexa to set up payment points necessary to expand access to highly subsidized power for such communities.
"This solution provides affordable home solar systems to rural communities with an affordable and convenient payment structure where beneficiaries pay as low as N500 (less than $2 dollar a month) which allows for people to pay off the cost in a year to fully own the solar equipment."
To date, over 400,000 people have been impacted across 22 States and 108 local government areas in Nigeria through various initiatives supporting energy access, especially in rural areas.
The addition of the Solar Power Naija project by the Federal government initiative under the Economic Sustainability Plan (ESP) and managed by REA, for off-grid communities, will further expand energy access to 25 million individuals through the provision of Solar Home Systems (SHS) or connection to a mini-grid. This is a good initiative to help expand energy access faster.
One of the success stories underpinning how providing innovative energy solutions can transform communities is the Havenhills mini-grid project in Kigbe community located in Kwali Local Government Area Council, Abuja.
Before executing the project, the Kigbe community with geographical limitations had no electricity as they were completely off-grid. The project upon completion delivered a 20KW solar enabled mini-grid through 3km 3-phases and 1-phase grid lines to 145 homes, enabling them to power basic electrical appliances such as light bulbs, fans and TVs. The project also supports 5 local businesses including a barbing salon, grocery store and viewing centre.
As part of creating sustainable economic empowerment, Ms Sanni, who has a strong passion for financial inclusion and energy access, has facilitated the implementation of a pioneer digital infrastructure that supports micro insurance, pension and savings providers and the first API infrastructure that aggregates renewable energy products and services making them accessible to any payment service providers, banks and other financial and non-financial institutions.
She is vastly experienced in driving growth, creating market-focused products and providing innovative solutions to businesses in fintech, e-commerce, telco and private/public sectors as well as creating partnership opportunities for growth.
NGX Group to Unveil 'The Stock Africa is Made of' Campaign
By Dipo Olowookere
The Nigerian Exchange (NGX) Group Plc will on Tuesday, May 18, 2021, launch a campaign called The Stock Africa is Made of.
This campaign comes on the back of the successful transformation of the defunct Nigerian Stock Exchange (NSE) to the NGX Group and its three subsidiaries – Nigerian Exchange (NGX) Limited, NGX Regulation (NGX RegCo) Limited and NGX Real Estate (NGX RelCo) Limited.
The Stock Africa is Made of was designed to project the NGX Group's new positioning and commitment to the African financial markets as a leading capital market infrastructure provider, connecting Nigeria, Africa and the world.
The initiative will amplify NGX Group's new brand identity and spotlight the growth potential of the African continent.
Business Post gathered that the virtual unveiling of the campaign on Tuesday would be moderated by popular broadcaster/compere, IK Osakioduwa, while Innocent 2Baba Idibia and Chike will serenade the guests.
Those expected to grace the occasion are the Chairman of NGX Group, Mr Abimbola Ogunbanjo; Minister of Finance, Budget and National Planning, Mrs Zainab Ahmed; the Director-General of the Securities and Exchange Commission, Mr Lamido Yuguda; and the Chairman of Dangote Group, Mr Aliko Dangote.
Others are the Chairman of Heirs Holdings, Mr Tony Elumelu; the President of Toronto Raptors, Mr Masai Ujiri; the Chief Executive Officer (CEO) of the NGX Limited, Mr Temi Popoola; and the CEO of NGX RegCo, Ms Tinuade Awe.
Also, participants who wish to attend the virtual launch of the campaign can register via https://ngxgroup.com/the-stock-africa-is-made-of.
Speaking ahead of the programme, the CEO of NGX Group, Mr Oscar Onyema, disclosed that, "The Stock Africa is Made of is designed to reinforce the message that we are fully equipped and better positioned to champion the development of new and improved experiences for the benefit of domestic, regional and foreign stakeholders."
"Built around the new corporate identity, the campaign emphasises the vibrancy and dynamism of NGX Group and its subsidiaries.
"It provides stakeholders with an immersive experience through creative messaging and opportunities for direct engagement with the brand.
"Our goal is not only to celebrate this pivotal point in our journey but to also show our stakeholders that we are ready and able to explore new frontiers in our quest to be the partner and platform of choice for meeting their business, financial and investment objectives," he added.
The blockchain brings new financing options to the business market. For example, Bitcoin Cash casino has adapted to only using cryptocurrency. This way, it makes it easier for their customers to deposit and withdraw in a BCH casino. Entrepreneurs have taken note of this and are looking to invest more in crypto than in fiat markets.
Latest News on Business Post