Kenya Tops Nigeria in Mobile Money Transfers
By Modupe Gbadeyanka
Latest data from Central Bank of Kenya has shown that Kenyans moved a record $33 billion via mobile money platforms such as Safaricom, Airtel or Mobikash in 2016, up from $27.8 billion from the previous year.
However, Nigerians moved N756 billion or $2.4 billion in the same period under review, though Nigeria surpassed Kenya using other electronic platforms.
It was gathered that despite the economic downturn in Nigeria last year, over N56 trillion, about $177 billion was moved through the electronic channels in the Nigerian financial system.
The surge in mobile money transactions in Kenya by about $6 billion consolidates the country's global position in the use of the technology that has revolutionised its financial sector.
The volume of cash transacted on the platform surpasses Kenya's 2017/2018 budget, which is estimated at 25 billion dollars, underlying the role of the service to citizens and the economy.
In 2016, mobile money use peaked at $3.1 billion per month in December, according to the regulator's data, up from $2.6 billion last year.
Christmas and New Year festivities normally give mobile money use a boost as Kenyans send and receive various amounts of cash from their loved ones.
On the opposite, the least transactions during the period were carried out in January, with Kenyans moving $2.4 billion.
Kenyans on average transacted during the period $2.7 billion a month up from $2.3 billion in the previous year.
Kenyans use mobile platforms to perform a range of financial services that include making money deposits, remittance delivery, payment of bills, withdrawal of cash and access of micro-finance credit.
Therefore, mobile money has become a necessity in the lives of Kenyans. Many citizens are unable to operate without it.
In the period of review, according to the Central Bank, the number of mobile money subscribers hit 35 million from 31.6 million in 2015, which means only less than 10 percent of the country's people has not subscribed to mobile money.
The number of agents during the period clocked 165,908 from 143,946 at the end of 2015 as the sector continued to be a key employer.
Monthly transactions similarly swelled considerably, with East African nation citizens making over 146 million transactions a month from 107 million in 2015.
Kenya has six mobile money service providers namely Safaricom, Airtel, Orange, Equitel, Tangaza and Mobikash.
Safaricom's Mpesa is the most popular, carrying out over 90 percent of the transactions. The company last week partnered with its peers in Rwanda, Tanzania and Uganda to enhance use of Mpesa in East Africa, an indication of expected growth.
The apex bank's figures paint a healthy picture of growth of mobile money but Treasury has warned that collapse of service poses fiscal risks to the economy since various financial products have been leveraged on the payment channel increasing linkage between the technology and the banking sector.
"If this system was to be compromised, the impact would be substantial considering the linkages and the corporate tax revenue for government. The financial and other institutions linked to this system would be susceptible," notes Treasury in its budget policy statement for this financial year.
Analysts expect mobile money use to sustain growth in the coming years as companies continue to innovate, people go for paperless transactions and unsubscribed embrace the service.
In contrast to Kenya, mobile money is yet to catch on in Nigeria.
In 2016, N756 billion or $2.4 billion was transacted through the channel. The number of mobile money customers in the country as at the end of last year stood at 5.54 million that are being cared for by 23,877 agents working for 21 Mobile Money Operators (MMO).
Likewise, goods and services worth N759 billion had been paid for using the 112,847 active POS terminals across the country. Payments through e-bills channel had the lowest volume of transactions of one million. Total value of transactions done through e-bills channel for the whole of 2016 stood at N339 billion.
Payments through webpay for 2016 stood at N132.36 billion which was done in 14.09 million transactions. NIBSS said in 2016, it has processed 11.7 million cheques with a value of N5.8 trillion. Corporate cheques accounted for the largest chunk of this figure as 5.9 million Corporate cheques valued at N3.7 trillion had been processed during the year while 2.7 million individual cheques valued at N0.94 trillion was processed.
Nigeria however scored higher in other electronic platforms.
This is asides the cash transactions done over the counter in the banking halls.
Total transactions through electronic payment platforms such as Automated Teller Machines (ATMs), Point of Sale Terminals (PoS), web payments, online transfers and mobile money from January to December last year hit N56.886 trillion.
According to the Nigeria Inter Bank Settlement System (NIBSS) which records and settles all electronic transactions in the country, online payments through the NIBSS Instant Payment (NIP) recorded the highest value, accounting for 67 per cent of total value of transactions while ATMs had the largest volume of transactions.
The value of funds that changed hands through NIP stood at N38 trillion which was done in 154.5 million transactions. On a daily basis, an average of 422,142 transactions had been done through the NIP channel as more Nigerians adopt the cashless policy of the Central Bank of Nigeria.
Total bank accounts held in the country by banks at the end of 2016 rose to 96.22 million from 85.02 million in 2015, while active accounts rose from 58.97 million to 65.48 million by the end of last year.
NAN
Nigeria's Crude Oil Exports Jump 88.6% to N11.53trn in Six Months
By Adedapo Adesanya
Nigeria earned N11.53 trillion from the export of crude oil in the first half of 2022, according to the latest data released by the National Bureau of Statistics (NBS), jumping by 88.6 per cent compared with N6.11 trillion recorded in the first half of 2021.
In its Foreign Trade Statistics for the Second Quarter of 2022, the NBS noted that crude oil export in the first six months of 2022 accounted for 79.47 per cent of total exports in the period under review, while it also accounted for 44.62 per cent of total trades in the same period.
Giving a breakdown of crude oil exports in the first half of 2022, the NBS stated that in the first quarter of the year, crude oil valued at N5.621 trillion was exported by the country, while in the second quarter, N5.908 trillion was exported.
In comparison, in the first quarter of 2021, the NBS said Nigeria earned N2.043 trillion from crude oil exports, while in the second quarter, N4.072 trillion crude oil export sales were recorded. Furthermore, in the third and fourth quarters of 2021, Nigeria recorded crude oil export of N4.026 trillion and N4.269 trillion, respectively.
The country's statistical authority put Nigeria's total trade in the first half of 2022 at N25.843 trillion, comprising N13.001 trillion and N12.841 trillion in the first and second quarter of the year, respectively; while total export trade for the first half of 2022 stood at N14.507 trillion, with N7.1 trillion and N7.407 trillion export recorded in the first and second quarter respectively.
Specifically, the NBS reported that in the second quarter of 2022, crude oil ranked as the most exported commodity in the country, with 79.77 per cent of the country's total export.
Furthermore, the statistics agency stated that the most of Nigeria's crude oil export in the second quarter of 2022 was to European countries, with the continent purchasing Nigeria's crude oil valued at N2.737 trillion; followed by Asia, with N1.916 trillion; while countries in America purchased N861.937 billion.
Africa accounted for N355.853 billion of Nigeria's crude oil export, while N36.459 billion worth of Nigeria's crude oil was exported to Oceania.
India emerged as the highest buyer of Nigeria's crude oil, with N1.009 trillion worth of the commodity shipped to the country in the second quarter; followed by the Netherlands, with the purchase of N886.314 billion worth of Nigeria's crude oil; while N854.859 billion crude oil was exported to Spain.
Other major crude oil export destinations were Indonesia, N614.954 billion; United States, N488.356 billion; Italy, N253.817 billion; Sweden, N232.152 billion; Canada, N226.704 billion; France, N192.273 billion and Ivory Coast, N191.425 billion.
Purchasing Managers' Index Hits Five-Month High of 53.7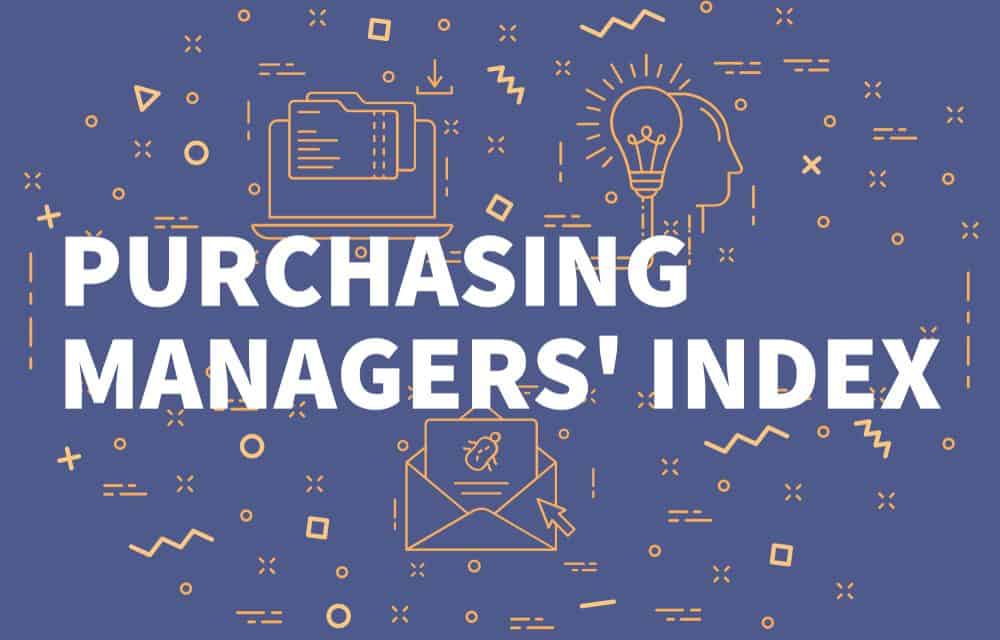 By Adedapo Adesanya
Stanbic IBTC's Purchasing Managers' Index (PMI) hit a five-month high of 53.7 points in September, up from 52.3 in August and signalling a solid strengthening in the health of the private sector at the end of the third quarter.
According to the index, the end of the third quarter of 2022 saw growth gather momentum in the Nigerian private sector.
This was corroborated by sharper rises in output, and new orders, while there were emerging signs of capacity pressures. Cost inflation largely remained elevated due to currency weakness while business confidence waned.
The headline PMI rose by 1.4 points to 53.7 points, indicating that the improvement in business conditions was the most marked since May.
Readings above 50.0 signal an improvement in business conditions, while readings below 50.0 show a deterioration.
In line with the headline figure, both output and new orders increased at sharper rates during the month. Firms often linked higher new business to rising demand, with some reporting that customer referrals had supported growth. In turn, output rose for the third month running and at the fastest pace since April.
Rising new orders, and some reports of difficulties securing the necessary funding, resulted in a renewed increase in backlogs of work during September, the first in 28 months.
Companies also increased their staffing levels and purchasing activity, largely in response to greater new business volumes.
In both cases, however, rates of expansion eased from the previous survey period. Higher purchasing activity fed through to a further accumulation of inventories.
In a statement, the lender noted that, "Purchase costs rose sharply, with anecdotal evidence often linking higher prices to currency depreciation. Meanwhile, staff costs increased at the fastest pace in three months. Panellists reported that efforts to motivate staff and help them with higher living costs had been behind salary increases.
"With overall input costs again rising at one of the sharpest rates since the survey began, Nigerian companies increased their selling prices accordingly. Although marked, the rate of charge inflation slowed sharply and was the joint-weakest in 21 months. Suppliers' delivery times continued to shorten, often as a result of strong competition among vendors. The latest shortening of lead times was marked and the most pronounced in four months.
"Despite the improving growth picture in September, firms reported waning confidence in the year-ahead outlook. Sentiment remained positive overall but was the lowest since August 2021 and among the weakest on record. Those firms that expressed optimism often mentioned business expansion plans."
Value of NASD OTC Exchange Rises by N16.09bn in Week 39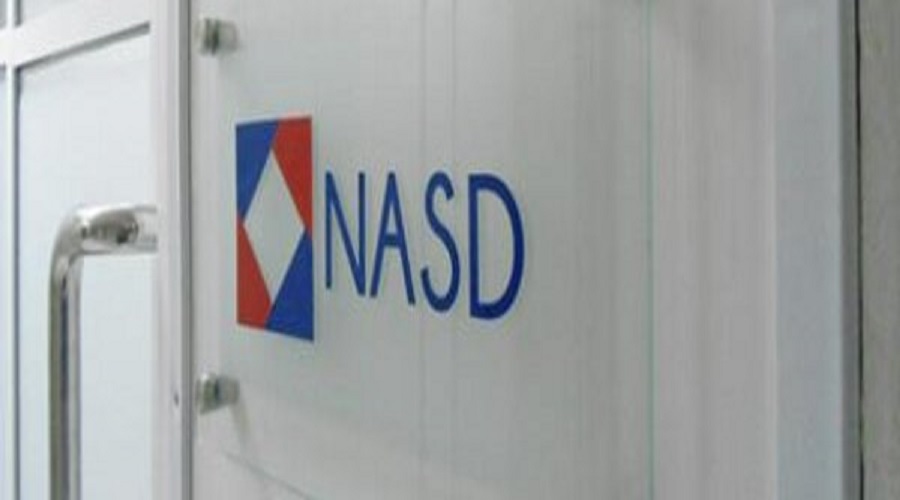 By Adedapo Adesanya
The 39th week of trading in 2022 at the NASD Over-the-Counter (OTC) Securities Exchange saw an expansion of 1.69 per cent as investors gained N16.09 billion in the five days of trading.
According to data from the bourse, the market capitalisation, which measures the value of the trading platform, grew to N968.60 trillion from the N952.51 billion it closed in week 38.
Also, the NASD OTC Securities Exchange Index rose by 12.24 points to close at 735.79 points, in contrast to the 723.56 points of the preceding week.
Business Post reports that the positive outcome for the week was influenced by three stocks led by Central Securities Clearing System (CSCS) Plc, which improved by 13.1 per cent to N14.17 per share from N12.53 per share. NASD Plc appreciated by 7.7 per cent to N14.00 per unit from N13.00 per unit, while FrieslandCampina WAMCO Nigeria Plc increased by 6.7 per cent to N78.00 per unit from N73.00 per unit.
In the week, the share price of Niger Delta Exploration & Production (NDEP) Plc went down by 6.5 per cent to N186.00 per unit from N199.00 per unit.
As for the activity level, the value of trades went down by 65.1 per cent to N52.8 million from N151.3 million, while the volume of transactions decreased by 97.8 per cent to 571,164 units from 25.3 million units, with the number of deals rising by 8.7 per cent to 50 deals from the preceding week's 46 deals.
NDEP Plc was the most active stock by volume in the week with the sale of 226,728 units, followed by NASD Plc with 202,500 million units, CSCS Plc transacted 80,380 units, FrieslandCampina WAMCO Nigeria Plc recorded 36,808 units and 11 Plc traded 22,168 units.
In terms of value, the most traded stock was also NDEP with N42.3 million, followed by 11 Plc with N3.8 million, NASD Plc exchanged N2.8 million, FrieslandCampina WAMCO Nigeria Plc traded N2.7 million, while CSCS Plc traded N1.5 million.
on a year-to-date basis, investors have transacted 3.5 billion units of securities worth N26.7 billion in 2,169 deals.
Latest News on Business Post