Kenyans Abroad Emerge Biggest User of Mobile Money Transfer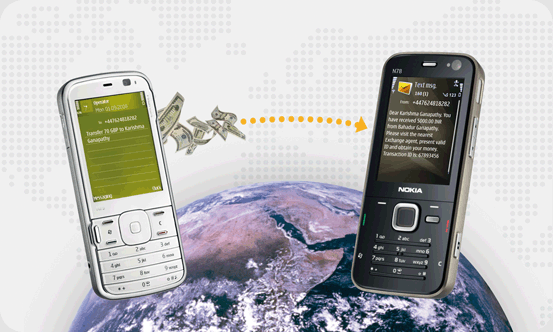 By Modupe Gbadeyanka
WorldRemit, to mark the 10th anniversary of ground-breaking mobile money service M-PESA, has released new data showing that the Kenyan diaspora is the biggest sender of digital remittances to mobile accounts.
Transfers to mobile money accounts make up 93 percent of WorldRemit transactions to Kenya now – showing that Kenyans continue to be early adopters of innovative technology, even when abroad.
Mobile money has played a key role in the growth of WorldRemit's Kenyan customer base, attracted by the low price, speed and convenience of sending instant remittances from the app or website directly to a mobile phone in Kenya.
In January 2017, WorldRemit customers transferred more than $140m (at annualised rate) to Kenya, making WorldRemit one of the largest remittance companies serving the Kenyan diaspora.
Top remittance-sending countries are the UK, Australia, US, Germany, Canada and Nordic countries.
Around three million Kenyans live abroad, with large communities in North America, Europe and Australia.
Remittances play an important role in Kenya's economy – inward remittances reached a record value of just under $161m in November 2016, according to the Central Bank of Kenya, making it one of the nation's top earners.
WorldRemit is now connected to over a fifth of all mobile money accounts – 112 million of 500 million mobile money accounts around the world.
Seven-four percent of all international remittances to mobile money accounts coming from money transfer operators are sent via WorldRemit.
The company has pioneered mobile to mobile remittances, sending to 32 mobile money services in 24 countries – more than any other money transfer service.
Globally, WorldRemit customers send more than 580,000 transfers every month to over 140 destinations. WorldRemit makes sending money as easy as sending an instant message.
Ismail Ahmed, Founder and CEO at WorldRemit, comments: "Kenya is famed for leading Africa's digital transformation, and today it's Kenyans abroad who are at the forefront of digitising international money transfers. Most of our Kenyan customers use our mobile app, demonstrating the strong demand for convenience when sending to friends and family.
"With half a billion registered accounts worldwide, mobile money continues to transform lives by allowing people to access financial services for the first time. WorldRemit customers now send more than 65,000 transfers to the country every month from the WorldRemit app and website with over 90 percent going to M-PESA"
Stock Exchange Rises 0.15% as Market Cap Nears N29trn
By Dipo Olowookere
Sustained bargain-hunting activity stretched the Nigerian Exchange (NGX) Limited further by 0.15 per cent on Tuesday, following strong corporate earnings.
The 2022 fourth-quarter results of companies on the stock exchange gave investors an overview of what the full-year earnings would look like, resulting in buying stocks expected to pay good cash rewards in the coming months.
From an analysis of the market data, the insurance counter appreciated by 2.98 per cent, the industrial goods sector rose by 0.03 per cent, while the consumer goods and banking indices closed lower by 0.17 per cent and 0.03 per cent, respectively, with the energy space closing flat.
At the close of business, the All-Share Index (ASI) grew by 80.84 points to 53,238.67 points from 53,157.83 points, while the market capitalisation nudged closer to N29 trillion with a N44 billion increase to N28.998 trillion from N28.954 trillion.
The activity chart revealed that traders transacted 250.2 million shares worth N5.9 billion yesterday in 4,328 deals as against the 201.4 million shares worth N5.7 billion traded in 4,332 deals on Monday, indicating a decline in the number of deals by 0.09 per cent and an improvement in the trading volume and value by 24.23 per cent and 3.51 per cent, respectively.
Universal Insurance was the busiest stock on Tuesday as it transacted 48.6 million units, with GTCO trading 14.2 million units at the close of transactions. Zenith Bank sold 12.5 million shares, Access Holdings exchanged 11.6 million stocks, and Unity Bank traded 10.9 million equities.
The trio of Veritas Kapital, Living Trust Insurance and Geregu Power gained 10.00 per cent each during the session to settle at 22 Kobo, N1.98, and N193.60 apiece, as John Holt rose by 9.92 per cent to N1.33, while SCOA Nigeria increased by 9.78 per cent to N1.01.
On the flip side, the duo of Chams and NCR Nigeria lost 10.00 per cent each to close at 27 Kobo and N3.24, respectively. Unity Bank shed 9.09 per cent to sell at 50 Kobo, Royal Exchange depreciated by 8.97 per cent to 71 Kobo, and Japaul dropped 8.33 per cent to quote at 33 Kobo.
Analysis of the price movement chart indicated that the market breadth ended positive, with 29 price gainers and 18 price losers, representing a very strong investor sentiment.
Oil Prices Mixed Amid Weakening US Dollar
By Adedapo Adesanya
Oil prices were mixed on Tuesday despite drawing support from a weakening US Dollar, with Brent futures contract down by 37 cents to $84.53 per barrel and the US West Texas Intermediate (WTI) crude up by 92 cents or 1.2 per cent to $78.82 a barrel.
The US Dollar index turned negative after data showed labour costs increased at their slowest pace in a year in the fourth quarter. This occurred as wage growth slowed, bolstering expectations of the US Federal Reserve slowing its interest rate increases.
Investors expect the Fed to raise rates by 25 basis points on Wednesday, with increases of half a percentage point by the Bank of England and European Central Bank the following day.
The rate increase expected at the Federal Open Market Committee's January 31- February 1 meeting would bring the policy rate to the 4.5 per cent – 4.75 per cent range; that's two quarter-point rate hikes short of the level most Fed policymakers in December thought would be sufficiently restrictive to bring inflation under control.
Economists at UBS expect the US Dollar to travel along a weaker path, with limited and short-lived bouts of strength.
"The Fed is getting closer to the end of its rate-hiking cycle. With markets growing comfortable with a terminal fed funds rate close to or at 5 per cent, and US inflation likely to quickly roll over in the first half of this year, downward pressure on the USD should continue to mount," they said in a note.
The Organisation of the Petroleum Exporting Countries (OPEC) panel will likely recommend keeping the group's output policy unchanged when it meets at 2 pm (Nigerian time) on Wednesday.
Meanwhile, a Reuters survey showed 49 economists and analysts expect Brent crude to average more than $90 a barrel this year, the first upward revision since October, with gains likely driven by demand from the world's second top consumer, China.
China has been easing stringent COVID-19 restrictions this month, with the country reopening borders for the first time in three years.
Analysts noted that China's reopening is supporting demand prospects for oil.
Economy in Danger, Nigerians Suffering—Lagos Assembly
By Aduragbemi Omiyale
The Lagos State House of Assembly has accused the Central Bank of Nigeria (CBN) of compounding the woes of Nigerians through the Naira redesign policy, which it said has also put the economy in danger.
Speaking through its Speaker, Mr Mudashiru Obasa, the Lagos Assembly commended the National Assembly for putting pressure on the Governor of the CBN, Mr Godwin Emefiele, to ensure that Nigerians would still be able to take their old currency notes to the banks after the current deadline of February 10, 2023.
At the plenary on Tuesday, legislators in the state parliament noted that even though the policy was a good one, its timing was wrong as it had further thrown the country into economic chaos, which could become difficult to resolve if urgent steps are not taken.
Mr Obasa noted that the concern of the lawmakers had to do with the pains, anguish and anger spreading among Nigerians over their inability to access the new currency.
"Economists have said most times you cannot use new currency to control inflation, it doesn't achieve the purpose most times," Mr Obasa said, adding that the intention of the policy, as claimed by CBN, had been defeated owing to the various complaints from experts and people across the country.
The Speaker said the CBN should have engaged stakeholders while citizens should have been adequately carried along rather than an 'overnight' policy by the apex bank.
"There are people in the rural areas. It is obvious that the additional 10 days are not even going to be enough.
"The idea is a good one, but the way it is being implemented will have an adverse effect on the people.
"We need to commend the National Assembly for showing quality representation and prompt action to intervene for an extension of the deadline," he noted.
The Speaker said that in other countries, old currencies are not discarded in a rush but allowed to fade out of the system gradually.
Mr Rotimi Olowo, the lawmaker representing Somolu Constituency 1, who moved the motion, sought an extension of the deadline till July 2023 in line with the resolution of the National Assembly while noting the suffering the policy had brought on Nigerians.
He complained about the unavailability of the new notes and the effect on the people, including small business owners and those in rural areas.
Contributing to the motion, the chairman of the House Committee on Public Account, Mr Saka Solaja, argued that financial policies are not implemented the way the CBN had gone about the Naira redesign.
"We see videos of people beating themselves mercilessly at ATMs, yet there is no money," he lamented while supporting the call for an extension of the deadline by the CBN.
On his part, Mr Richard Kasunmu argued that the timing of the policy was not right, especially as the country was still grappling with challenges of effective internet connectivity.
He recalled how he spent five hours a day earlier trying to make an electronic transfer of N55,000 to resolve an emergency situation.
"We should be looking at the larger Nigerian people. If we want to survive the Nigerian economy, this should not be a good time for such policy," he said.
On his part, Mr Victor Akande stressed that Mr Emefiele breached a part of the CBN Act concerning the policy, while his colleague, Mr Setonji David, noted that, "All over the world, CBN governors are economists, not bankers like Emefiele.
"Our people are suffering, and the money can't be found at the ATMs. If you go to the ATMs, you would see how people are struggling," he lamented.
Latest News on Business Post