Local Equities Sink Deeper into Danger Zone by 0.17%
By Modupe Gbadeyanka
Last Friday, the Nigerian Stock Exchange (NSE) depreciated by 0.17 per cent following sustained profit-taking by investors.
The local equities were under pressure during the session as a result of the poor performance of 12 firms on the exchange as only 10 companies had their share prices closing positive.
Nigerian Breweries led the decliners' chart after losing 70 kobo to close at N30 per share, while GTBank followed with a 50 kobo loss to settle at N21.50 per share.
Dangote Sugar declined by 20 kobo to close at N12 per share, NEM Insurance lost 6 kobo to end at N2 per share, while UBA depreciated by 5 kobo to finish at N6.15 per share.
On the flip side, Ardova was the highest price gainer, rising by 90 kobo to close at N12.55 per share and was followed by GlaxoSmithKline, which rose by 40 kobo to finish at N4.75 per share.
Oando gained 8 kobo to close at N2.31 per share, NAHCO also grew by 8 kobo to finish at N2.06 per share, while Caverton appreciated by 7 kobo to end at N1.90 per share.
Business Post reports that the activity chart was mixed last Friday as a result of the 49.08 per cent rise in the value of trades and 22.61 per cent and 9.78 per cent decline in the trading volume and number of deals respectively.
A total of 160.5 million stocks worth N1.5 billion were traded in 2,997 deals during the session compared with the 207.4 million shares worth N987.8 million transacted in 3,322 deals in the previous session.
Custodian Investment was the most traded stock last Friday, trading 14.1 million units valued at N67.5 million, with Japaul Oil following with 12.2 million equities worth N2.7 million.
Nigerian Breweries exchanged 11.7 million equities for N349.6 million, Mutual Benefits Assurance sold 11.5 million shares worth N2.3 million, while FBN Holdings transacted 11.3 million stocks for N56.5 million.
An analysis of the sectorial performance last Friday showed that apart from the energy index, which closed 0.62 per cent higher and the industrial goods index, which closed flat, other indices finished in red.
The insurance sector lost 0.87 per cent in the session, while the banking sector depreciated by 0.81 per cent, with the consumer goods index losing 0.51 per cent.
Also, the All-Share Index (ASI) depreciated by 42.54 per cent to 24,287.66 points from 24,330.20 points, while the market capitalisation reduced by N22 billion to N12.670 trillion from N12.692 trillion.
UPDC Declares Loss in 2020 as Revenue Declines 23%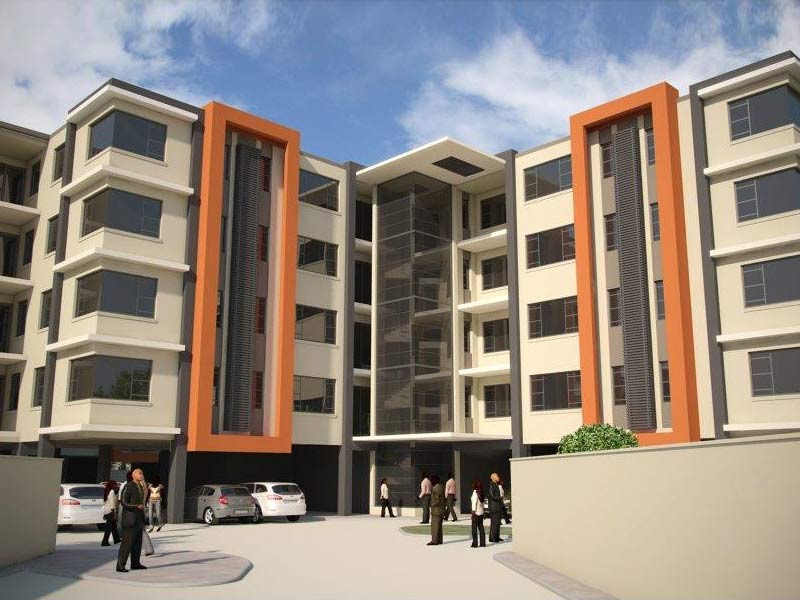 By Dipo Olowookere
All seems not to be well with UAC Nigeria Property Development Company (UPDC) Plc, going by its financial statements for the year 2020.
During the period, the revenue generated by the organisation reduced by 23 per cent to 1.7 billion from N2.2 billion as a result of the decline in the rental income and others.
The results also showed that there was a reduction in the cost of sales to N1.7 billion from N3.0 billion, leaving the organisation with a gross loss of N79.5 million, lower than a gross loss of N878.1 million a year earlier.
Also, the selling and distribution expenses reduced to N61.2 million from N104.9 million, while the administrative expenses rose to N881.5 million from N520.8 million, with the other operating income jumping to N146.6 million from N34.9 million due to the higher income earned through legal fees on disposal of UPDC REIT property, search fees, and sale of scrap items.
Business Post reports that the firm recorded an operating loss of N713.0 million better than N1.3 billion recorded in 2019, while the finance income improved by 551.9 per cent to N35.2 million from N5.4 million.
The financial results showed that the interests paid by UPDC on loans obtained amounted to N1.5 billion, lower than N2.6 billion of the preceding year, while the net finance cost stood at N1.5 billion in contrast to N2.6 billion in 2019.
With an operating loss before impairment of N3.2 billion versus N3.3 billion in 2019 and a fair value gain/(impairment of disposal group held for sale of N2.9 billion, UPDC closed the accounting year with a loss before tax of N262.7 million compared with N16.2 billion pre-tax loss in 2019, while the loss for the year was N605.9 million against N15.9 billion loss a year earlier.
In view of the performance of the company, the board did not recommend the payment of dividend to the shareholders.