London Listing of Dangote Cement Nears Completion
By Dipo Olowookere
Foremost Nigerian businessman, Mr Aliko Dangote, has assured investors that the listing of his cement company, Dangote Cement, on the London Stock Exchange (LSE) would be finalised soon.
Speaking during 'One to One Conversation' at the 5th annual Financial Times African Summit, Mr Dangote disclosed this might happen next year.
According to him, all hands are on deck to complete the process of listing, the development which he said is being looked towards for by the business community.
At the event attended by investors, business magnates, captains of Industry and African Heads of Government, including President Akufo-Addo of Ghana and Ali Bongo of Gabon, Mr Dangote also stated that efforts must be made at deepening African regional market by African investors and governments to aid rapid growth and development of the continent's economy, emphasising that "regional markets in Africa must work."
He said Africans must patronize African markets which is why the free trade agreements by African nations is the direction to go to strengthen African markets.
Citing an instance of his own experience, the president of Dangote group referred to the case of neighbouring Benin Republic where the country continues to import cement from China while his Nigerian factory is only 35 miles away from the border.
"We need to trade with ourselves", Mr Dangote stated as he spoke glowingly about the prospect of African economy, the free trade agreement and the availability of huge raw materials to attract investors.
Prompted by the Editor of the Newspaper, Lionel Barber to speak about difficult markets like Tanzania and Ethiopia, Dangote dismissed the issue difficulty and re-affirmed "our aim is to always provide jobs and worth. As an African investor I don't want any investor anywhere in Africa to have a bad experience."
Mr Dangote repeated his central mantra for African growth urging the reduction of exports of raw materials to other continent but create greater wealth within African economies.
"We need to continue to transform the structure of African economies," the business mogul said, alluding the to his company's entry into the Ghana sugar market, pointing that he is further expanding his sugar business to Ghana for the main reason of helping to revitalize its economy. "We are going to help Ghana grow its own sugar for the first time."
Nigeria's GDP Grows 3.11% in Q1 2022 Amid Lower Economic Activity
By Aduragbemi Omiyale
The National Bureau of Statistics (NBS) on Monday said the gross domestic product (GDP) of Nigeria in the first quarter of 2022 increased by 3.11 per cent on a year-to-year basis in real terms amid lower economic activity, according to the stats office.
In the same period of last year, the GDP stood at 2.60 per cent, 0.51 per cent lower than the figures in Q1 2022 and when compared with the preceding quarter, which was the fourth quarter of 2021 at 3.98 per cent, the current GDP is 0.88 per cent lower.
However, the country's economy is recording positive growth for the sixth consecutive quarter since the recession witnessed in 2020 when negative growth rates were recorded in the second and third quarters.
In the quarter under review, aggregate GDP stood at N45,317,823.33 million in nominal terms, higher than the N40,014,482.74 million recorded in the first quarter of 2021, indicating a year-on-year nominal growth rate of 13.25 per cent.
According to the NBS, the nominal GDP growth rate in Q1 2022 was higher relative to the 12.25 per cent growth recorded in the first quarter of 2021 and higher compared to the 13.11 per cent growth recorded in the preceding quarter.
Further analysis indicated that the oil sector contributed 6.63 per cent to the total real GDP in Q1 2022, down from the figures recorded in the corresponding period of 2021 and up compared to the preceding quarter, where it contributed 9.25 per cent and 5.19 per cent respectively.
In the first three months of this year, the real growth of the sector was –26.04 per cent (year-on-year), a decrease of 23.83 per cent compared with the rate recorded in the corresponding quarter of 2021. Growth decreased by 17.99 per cent points when compared to Q4 2021 which was –8.06 per cent and on a quarter-on-quarter basis, it recorded a growth rate of 9.11 per cent in Q1 2022.
In the period under consideration, the average daily oil production of Nigeria was 1.49 million barrels per day (mbpd), lower than the daily average production of 1.72mbpd recorded in the same quarter of 2021 by 0.23mbpd and lower than the fourth quarter of 2021 production volume of 1.50mbpd by 0.01mbpd.
As for the non-oil sector, it contributed 93.37 per cent to the nation's GDP in the first quarter of 2022, higher than the share recorded in the first quarter of 2021 which was 90.75 per cent and lower than the fourth quarter of 2021 recorded as 94.81 per cent.
In Q1 2022, the non-oil sector grew by 6.08 per cent in real terms, higher by 5.28 per cent points compared to the rate recorded same quarter of 2021 and 1.34 per cent points higher than the fourth quarter of 2021.
This sector was driven in the first quarter of 2022 mainly by Information and Communication (Telecommunication); Trade; Financial and Insurance (Financial Institutions); Agriculture (Crop Production); and Manufacturing (Food, Beverage & Tobacco).
Emefiele, Others Meet to Discuss Nigeria's Monetary Policies
By Aduragbemi Omiyale
Governor of the Central Bank of Nigeria (CBN), Mr Godwin Emefiele, is having a meeting with key members of the Monetary Policy Committee (MPC) in Abuja to deliberate on the way forward for Nigeria in terms of monetary policies.
The meeting, which started on Monday, May 23, 2022 (today), is taking place at the MPC Meeting Room, 11th Floor, CBN Headquarters, Abuja. It will conclude tomorrow after which Mr Emefiele will address the press on the outcome of the gathering.
It will be the first MPC meeting the apex bank chief is presiding over since his alleged presidential ambition became a very hot issue and his competence put under question.
As the CBN governor, he is not expected to belong to any political party but a few weeks ago, this was in doubt after it was reported that a group comprising rice farmers purchased the N100 million presidential forms of the ruling All Progressives Congress (APC) for him.
There were calls later for his resignation to enable him to contest the 2023 polls but he declined and filed a suit in court to allow him to participate in the election without quitting his position.
Amid these controversies, some have wondered if Mr Emefiele will still be able to play his role as the CBN chief without political interference, especially at a time the macroeconomic environment is not friendly to many Nigerians.
At the MPC meeting, members will weigh the different parameters and make a decision on whether to retain the benchmark rate at 11.50 per cent and slightly tilt it. This would be revealed on Tuesday when Mr Emefiele is expected to address newsmen.
In One Week, NASD Investors' Wealth Shrink by N19.24bn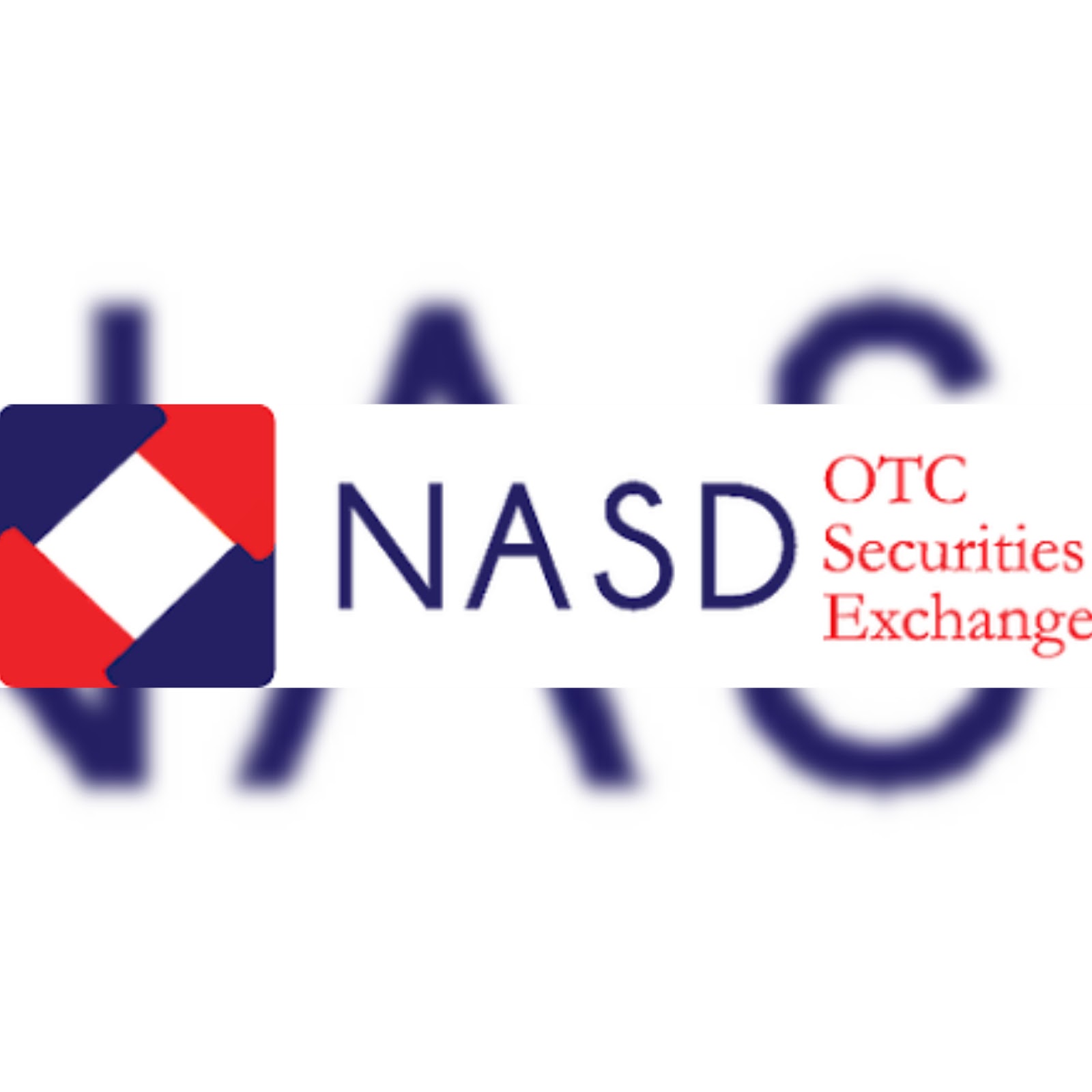 By Adedapo Adesanya
The 20th week of trading of this year at the National Association of Securities Dealers (NASD) Over-the-Counter (OTC) Securities Exchange ended on a negative note with a 1.82 per cent loss.
The alternative bourse in Nigeria shrank by N19.24 billion as the market capitalisation went down to N1.04 trillion from the preceding week's N1.06 trillion just as the NASD Unlisted Securities Index (NSI) lost 14.7 points to 793.05 points from 807.75 points.
Business Post reports that the negative movement was buoyed by four stocks led by VFD Group Plc, which depleted by 33.3 per cent to close at N234.02 per share compared with the previous week's N351.03 per share.
Capital Bancorp Plc lost 21.7 per cent to N3.00 per share from N3.83 per unit, FrieslandCampina WAMCO Nigeria Plc dropped 9.2 per cent to wrap the week at N109.00 from N120.per share, while Central Securities Clearing System (CSCS) Plc closed the week at N16.95 representing a 0.3 per cent decrease from the previous close of N17.
However, Niger Delta Exploration & Production Plc (NDEP) closed higher by 7.1 per cent to N225.00 per share from N210.00 per unit per, Food Concepts Plc gained 6.9 per cent to sell at 93 kobo per unit compared with the previous week's 87 kobo per unit, while NASD Plc improved by 0.9 per cent to N13.72 per share from N13.60 per share.
There was a 96.7 per cent decrease in the value of transactions last week to N79.8 million from N2.4 billion, the volume of trades decreased by 11.7 per cent to 29.9 million units from 3.1 billion units, while the number of deals dropped 18.3 per cent to 58 trades from 71 trades.
Food Concepts Plc was the most traded security by volume with 20 million units, Capital Bancorp Plc traded 8.9 million units, NASD Plc exchanged 925,125 units, NDEP Plc traded 65,303 units, while CSCS Plc sold 55,900 units.
But by value, Capital Bancorp Plc was the most active stock with N26.7 million, Food Concepts Plc recorded N18.6 million, NDEP Plc traded N14.3 million, NASD Plc posted N12.7 million, while FrieslandCampian Plc had N4.6 million.
On a year-to-date basis, investors have transacted 3.1 billion units worth N20.4 billion in 1,150 deals at the NASD OTC exchange, with the NSI posting a year-to-date gain of 6.8 per cent.
Latest News on Business Post