Naira Closes Flat on Dollar Amid 33.5% Slide in FX Trades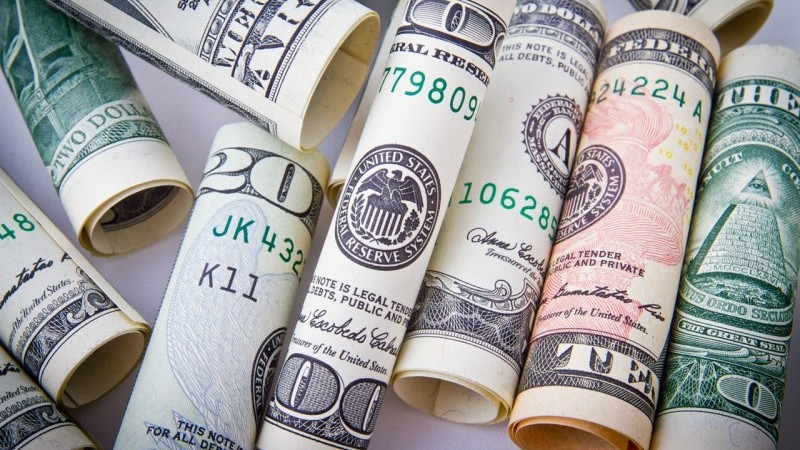 By Adedapo Adesanya
The Naira ended in a stalemate against the US Dollar at the Investors and Exporters (I&E) window of the foreign exchange (forex) market on Wednesday, December 22 as it closed the trading session at N415.10/$1, the same rate it finished on Tuesday.
This came as there was a decrease in the demand for forex at the special window created by the Central Bank of Nigeria (CBN) to cater for needs of investors intending to repatriate their funds from the country.
The value of FX trades recorded at the market segment was $215.29 million, 33.5 per cent or $108.27 million lower than the $323.56 million carried out at the preceding session.
At the interbank segment of the market, the value of the Naira to the US Dollar was in favour of he latter as the local currency depreciated by one kobo to trade at N411.92/$1 as against the preceding session's value of N411.91/$1.
Similarly, the domestic currency depreciated by N1.74 against the British Pound Sterling yesterday to sell at N545.79/£1 compared with N551.22/£1 of the preceding day and against the Euro, it lost 76 kobo to settle at N465.02/€1 compared to N464.26/€1 it traded on Tuesday.
A look at the cryptocurrency market showed that it remained bullish as six of the digital coins appreciated in value, with Dogecoin (DOGE) gaining 4.2 per cent to trade at N100.52.
Ripple (XRP) grew by 4.1 per cent to N561.81, Tron (TRX) improved by 3.5 per cent to sell at N44.93, Cardano (ADA) rose by 3.2 per cent to sell at N771.54, the United States Dollar Tether (USDT) gained 0.7 per cent to quote at N568.34, while Binance Coin (BNB) recorded a 0.2 per cent rise to trade at N219,765.71.
Conversely, Ethereum (ETH) lost 6.2 per cent to sell at N2,192,800.01, Dash (DASH) slid by 2.7 per cent to sell at N75,878.93, Bitcoin (BTC) depreciatred by 1.7 per cent to trade at N27,475,427.46, while  Litecoin (LTC) fell by 1.3 per cent to trade at N88,797.93.
Crude Oil Jumps 2% as IEA Forecast 2022 Demand Growth
By Adedapo Adesanya
Prices of crude oil expanded by more than $2 on Thursday after the International Energy Agency (IEA) raised its demand growth forecast for this year.
Brent crude futures gained $2.20 or 2.3 per cent to settle at $99.60 a barrel while the United States West Texas Intermediate (WTI) crude futures rose by $2.41 or 2.6 per cent to $94.34 per barrel.
Global crude oil demand will rise by 2.1 million barrels per day this year, the IEA said in the latest monthly edition of its flagship Oil Market Report, spurred by the switch from gas to oil for electricity generation.
The new number is 380,000 barrels per day higher than the previous monthly forecast. It also means that the IEA now expects global oil demand this year to average 99.7 million barrels daily.
Supply, according to the IEA, already exceeds demand, as it hit 100.5 million barrels per day last month, with production from the Organisation of the Petroleum Exporting Countries and allies (OPEC+) adding 530,000 barrels per day in line with the production increase deal and non-OPEC+ output rising by 870,000 barrels per day.
"With several regions experiencing blazing heatwaves, the latest data confirm increased oil burn in power generation, especially in Europe and the Middle East but also across Asia," the International Energy Agency said in its report. "Fuel switching is also taking place in European industry, including refining," it said.
The agency also revised upwards its forecast for oil supply for the full year, noting a smaller than expected decline in Russian oil production and exports.
By contrast, OPEC cut its 2022 forecast for growth in world oil demand, citing the impact of Russia's invasion of Ukraine, high inflation, and efforts to contain the pandemic.
OPEC expects 2022 oil demand to rise by 3.1 million barrels per day, down 260,000 barrels per day from the previous forecast. It still sees a higher overall global oil demand figure than the IEA for 2022.
OPEC+, however, is not eager to tap into this effective spare capacity, which would diminish the group's power to respond to market emergencies with increased production.
After OPEC+'s last meeting in early August, OPEC+ referred to its "severely limited" spare capacity, which should be used with "great caution in response to severe supply disruptions", reinforcing the IEA's predictions that additional OPEC+ output increases are unlikely in the coming months.
Treasury Bills Rates Rise Across Tenors at Primary Market
By Dipo Olowookere
The Central Bank of Nigeria (CBN) offered treasury bills to investors at attractive rates at the primary market auction (PMA) on Wednesday as the government intends to use the avenue to borrow more money from the local debt market.
The stop rates were increased by the apex bank across the three maturities offered for sale during the session, with the shortest end of the curve witnessing the highest jump.
According to an analysis of the sales, the 91-day bill cleared at 3.50 per cent, 0.70 per cent higher than the previous session's stop rate of 2.80 per cent. The 182-day tenor was sold to traders at 4.50 per cent, 0.40 per cent higher than the 4.10 per cent offered at the preceding PMA, while the 364-day maturity cleared at 7.45 per cent, 0.45 per cent higher than the 7.00 per cent of the earlier exercise.
Business Post reports that the CBN, which auctioned the debt instruments for the Debt Management Office (DMO) on behalf of the federal government of Nigeria, offered for sale N150.62 billion worth of the T-Bills and it received subscriptions valued at N187.53 billion, with an allotment of N150.62 billion made at the end of the exercise.
A breakdown showed that N1.02 billion worth of the three-month bill was auctioned by the central bank but bids worth N1.80 billion were received and N1.15 billion issued to subscribers, with the range of bid rates between 2.70 per cent and 10.00 per cent.
As for the six-month instrument, N1.82 billion was taken to the market but the appetite for this maturity was low as subscriptions worth N1.69 billion were processed between 4.10 per cent and 7.00 per cent, but the apex bank sold N1.3 billion at 4.5 per cent.
It was observed that the strong demand for higher tenors, ostensibly because of the higher rates, continued during the exercise for the 12-month bill. The CBN approached the market with N147.78 billion worth of the instrument but the demand rose to N184.04 billion, with investors bidding between 6.00 per cent and 12.00 per cent. However, the bank issued N148.15 billion at 7.45 per cent.
This trend is expected to continue at the next PMA as investors shop for investment tools that will fetch them higher yields amid rising inflationary pressures eroding the gains from risk-free assets.
Equity Exchange Loses N33bn Amid Low Turnover
By Dipo Olowookere
The bears returned to the domestic equity exchange on Thursday after profit-taking in banking and consumer goods stocks shrank the trading indices by 0.12 per cent.
Business Post observed that the banking index shed 0.62 per cent as the consumer goods counter depreciated by 0.03 per cent, while the insurance and industrial goods sectors gained 0.61 per cent and 0.10 per cent respectively, with the energy index closing flat.
At the close of trades, the All-Share Index (ASI) depleted by 60.87 points to 50,014.60 points from 50,075.47 points, while the market capitalisation deflated by N33 billion to N26.976 trillion from N27.009 trillion.
The loss posted yesterday was heavily impacted by blue-chip stocks led by MTN Nigeria, Zenith Bank and others as the market breadth closed positive with 21 price gainers and 15 price losers led by ABC Transport, which fell by 6.67 per cent to 28 Kobo.
Jaiz Bank went down by 5.56 per cent to 85 Kobo, Stanbic IBTC declined by 3.28 per cent to N28.05, Caverton depreciated by 2.86 per cent to N1.02, while UBA lost 2.78 per cent to sell for N7.00.
The share price of NAHCO improved during the session by 10.00 per cent to N5.83 as FCMB appreciated by 9.84 per cent to N3.35. Ikeja Hotel gained 9.43 per cent to quote at N1.16, Multiverse grew by 9.22 per cent to N2.25, while Courteville increased its share value by 8.51 per cent to 51 Kobo.
The activity chart was mixed on Thursday as the day was marred by low turnover after the volume of transactions decreased by 52.16 per cent to 133.6 million units from the previous day's 279.2 million units.
However, the trading value improved by 17.06 per cent to N2.4 billion from N2.1 billion, while the number of deals appreciated by 20.02 per cent to 4,292 deals from 3,576 deals.
UBA sold the highest volume of shares on the floor of the Nigerian Exchange (NGX) Limited on Thursday, 20.5 million units valued at N143.7 million and was closely followed by Chams, which sold 9.0 million units worth N2.8 million. Access Holdings transacted 8.2 million shares for N72.7 million, Japaul exchanged 7.4 million equities worth N2.9 million, while Jaiz Bank traded 7.1 million stocks valued at N6.2 million.
Latest News on Business Post