Naira Weakens at Peer-to-Peer, I&E, Parallel Market
By Adedapo Adesanya
The Naira weakened against the US Dollar in the various segments of the foreign exchange (forex) market [parallel market, Peer-to-Peer (P2P) and the Investors and Exporters (I&E)] on Monday, March 13.
In the P2P segment, traders exchanged their local currency for the American currency at an average rate of N754/$1 yesterday versus N752/$1 of the preceding session, indicating a decline of N2.
It was a similar situation in the black market, where the local currency lost N2 against the US currency to settle at N746/$1, in contrast to last Friday's value of N744/$1.
In the same vein, the domestic currency declined by 17 Kobo or 0.04 per cent against the greenback in the I&E window yesterday to settle at N461.67/$1 compared with the previous exchange rate of N461.50/$1.
The Nigerian currency suffered this decline amid a reduction in the value of FX transactions during the session by 5.95 per cent or $4.92 million to $77.64 million from $82.56 million.
In the interbank segment of the market, the Naira witnessed a southward movement against the Pound Sterling by N9.48 to N557.49/£1 from N548.01/£1, and against the Euro, it lost N5.48 to close at N492.59/£1 versus N487.11/£1.
In the cryptocurrency market, there was a green wave across benchmarked currencies after US regulators stepped in to back deposits at Silicon Valley Bank (SVB) and Signature Bank, averting what has been tagged a potential financial crisis. This led markets, including the crypto market, to grow hopeful that the near meltdown of the banking sector would prompt the US Federal Reserve to ease its rate hike.
Bitcoin rose further above the $24,000 mark as it jumped by 9.6 per cent to sell at $24,386.85, while Ethereum (ETH) grew by 5.4 per cent to sell at $1,680.74.
Binance Coin (BNB) added 6.5 per cent to sell for $307.31, Litecoin (LTC) went up by 3.2 per cent to trade at $81.16, Solana (SOL) improved by 3.5 per cent to $20.37, Dogecoin (DOGE) expanded by 3.2 per cent to $0.0723, Cardano (ADA) added 1.5 per cent to trade at $0.3443, and Ripple (XRP) recorded a 0.6 per cent appreciation to quote at $0.3714, while the US Dollar Tether (USDT) and Binance USD (BUSD) traded flat at $1.00 each.
Three Securities Shore Up NASD Market Capitalisation by N14.99bn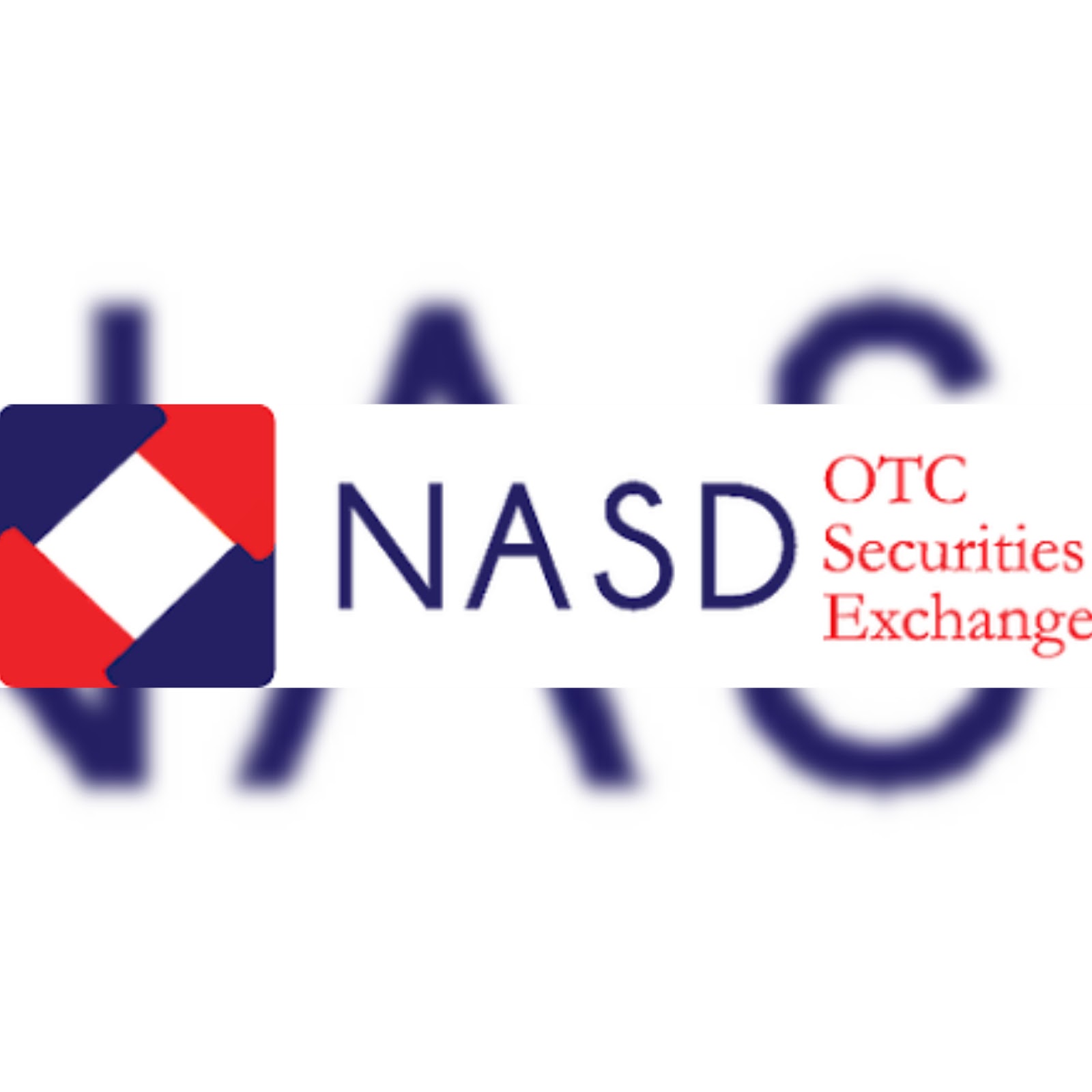 By Adedapo Adesanya
The NASD Over-the-Counter (OTC) Securities Exchange closed the final trading session of the week in positive territory as it gained 1.49 per cent at the close of business on Friday, June 2.
This growth was spurred by the upward price movement in the share prices of three companies admitted on the trading platform of the unlisted securities exchange.
FrieslandCampina Wamco Nigeria Plc rose by N4.80 to close at N75.00 per share compared with the preceding day's N70.20 per share, Central Securities Clearing System (CSCS) Plc gained N1.12 to move up to N15.20 per unit from N14.08 per unit, while Acorn Petroleum Plc added 1 Kobo to close at 15 Kobo versus Thursday's closing price of 14 Kobo.
The improvement in the prices of the above stocks pushed the market capitalisation of NASD higher by N14.99 billion to N1.023 trillion from N1.007 trillion, as the NASD Unlisted Securities Index (NSI) recorded a 10.84 points gain to wrap the session at 739.21 points compared with 728.37 points in the previous session.
The market witnessed a 15.6 per cent rise in the volume of securities traded by investors yesterday to 1.2 million units from the 1.0 million units transacted a day earlier.
However, the value of shares traded by the market participants decreased by 69.9 per cent to N56.9 million from N189.5 million, as the number of deals declined by 46.7 per cent to eight deals from the 15 deals carried out in the preceding day.
Geo-Fluids Plc closed the day as the most traded stock by volume (year-to-date) with 832.1 million units worth N1.3 billion, Industrial and General Insurance (IGI) Plc has traded 627.7 units valued at N49.4 million, and UBN Property Plc has exchanged 395.9 million units worth N336.6 million.
The most traded stock by value (year-to-date) was VFD Group Plc with 11.0 million units worth N2.5 billion, Geo-Fluids Plc has exchanged 832.1 million units valued at N1.3 billion, and FrieslandCampina Wamco Nigeria Plc has transacted 17.1 million units worth N1.2 billion.
Naira Falls at P2P, Gains at Black Market, Stable at Official Market
By Adedapo Adesanya
The Naira moved in different directions in the various segments of the foreign exchange (FX) market on Friday as traders await the merger of the exchange rates by the Central Bank of Nigeria (CBN) as directed by President Bola Tinubu.
Business Post reports that the Naira depreciated against the Dollar at the Peer-2-Peer (P2P) segment, appreciated in the black market, and remained unchanged in the Investors and Exporters (I&E) window.
In the P2P, the value of the local currency to the greenback fell by N9 to sell at N764/$1 compared with Thursday's value of N755/$1.
At the parallel market, the domestic currency gained N3 against the greenback to sell at N747/$1, in contrast to the preceding session's N750/$1.
However, in the official market, the Nigerian Naira maintained stability against the US Dollar to remain unchanged at N464.67/$1, as the forex turnover went down by 60.6 per cent or $152.08 million to $98.90 million from $250.98 million.
In the interbank segment, the Naira depreciated against the British Pound Sterling by 91 Kobo to close at N575.28/£1 versus the previous day's N574.37/£1 and slumped by 12 Kobo against the Euro to sell at N493.70/€1 compared with Thursday's N493.58/€1.
As for the digital currency, Bitcoin (BTC) jumped by 0.2 per cent to sell at $27,203.27, Ethereum (ETH) appreciated by 0.7 per cent to quote at $1,904.59, Cardano (ADA) added 1.4 per cent to its value to finish at $0.3774, Ripple (XRP) recorded a 1.3 per cent gain to quote at $0.5254, Dogecoin (DOGE) improved its value by 0.6 per cent to close at $0.0726, and Solana (SOL) made a 0.3 per cent rise to sell at $21.13.
On the flip side, Binance Coin (BNB) fell by 0.6 per cent to sell at $306.43, and Litecoin (LTC) followed with a 0.5 per cent loss to trade at $94.72, as the US Dollar Tether (USDT) and Binance USD (BUSD) remained unchanged at $1.00 each.
Oil Closes 2% Higher Ahead Crucial OPEC+ Meeting
By Adedapo Adesanya
Oil rose over 2 per cent on Friday after the United States Congress passed a debt ceiling deal that averted a government default in the world's biggest oil consumer and jobs data fueled hopes for a possible pause in Federal Reserve interest rate hikes.
The focus is now on a meeting of the Organisation of the Petroleum Exporting Countries (OPEC) and its allies, OPEC+, this weekend.
Brent futures rose $1.85 or 2.5 per cent yesterday to $76.13 a barrel, while the US West Texas Intermediate (WTI) futures appreciated by $1.64 or 2.3 per cent to $71.74 a barrel, the highest since May 26 for WTI and May 29 for Brent, but for the week, both contracts were down about 1 per cent, their first in three weeks.
The US Senate approved a bipartisan deal to suspend the limit on the government debt ceiling, following approval in the House of Representatives, staving off a default that would have affected the markets.
Also, employment in the world's largest economy increased more than expected in May, but a moderation in wages could allow the US Federal Reserve to skip a rate hike this month for the first time in more than a year, which could support oil demand.
However, a jump in the unemployment rate to 3.7 per cent from 3.4 per cent in the prior month, a slowing in the pace of hourly wage growth, and a decline in hours worked indicate that the US central bank may go ahead with expected moves.
Oil traders will watch the June 4 meeting of OPEC+. The group in April announced a surprise production cut of 1.16 million barrels per day, but resulting price gains have been erased, and crude is trading below pre-cut levels.
Reports showed that OPEC+ could also be debating an additional oil production cut among possible options.
According to Reuters, three OPEC+ sources said cuts were being discussed among options for Sunday. The sources said cuts could amount to 1 million barrels per day on top of existing cuts of 2 million barrels per day and voluntary cuts of 1.6 million barrels per day that were announced in a surprise move in April.
The oil ministers of the 23-nation alliance will gather at 2 p.m. in Vienna (1 p.m. Nigerian time). Before then, OPEC ministers will meet at 11 a.m. (10 a.m.) on Saturday.
On the demand side, manufacturing data out of China, the world's second-biggest oil consumer, painted a mixed picture.
In the US, energy firms this week slashed the number of oil rigs operating by the most since September 2021, reducing the overall count for a fifth week in a row, energy services firm Baker Hughes Co. said.
Latest News on Business Post