NASD Exchange Closes Last Day of the Week 0.42% Higher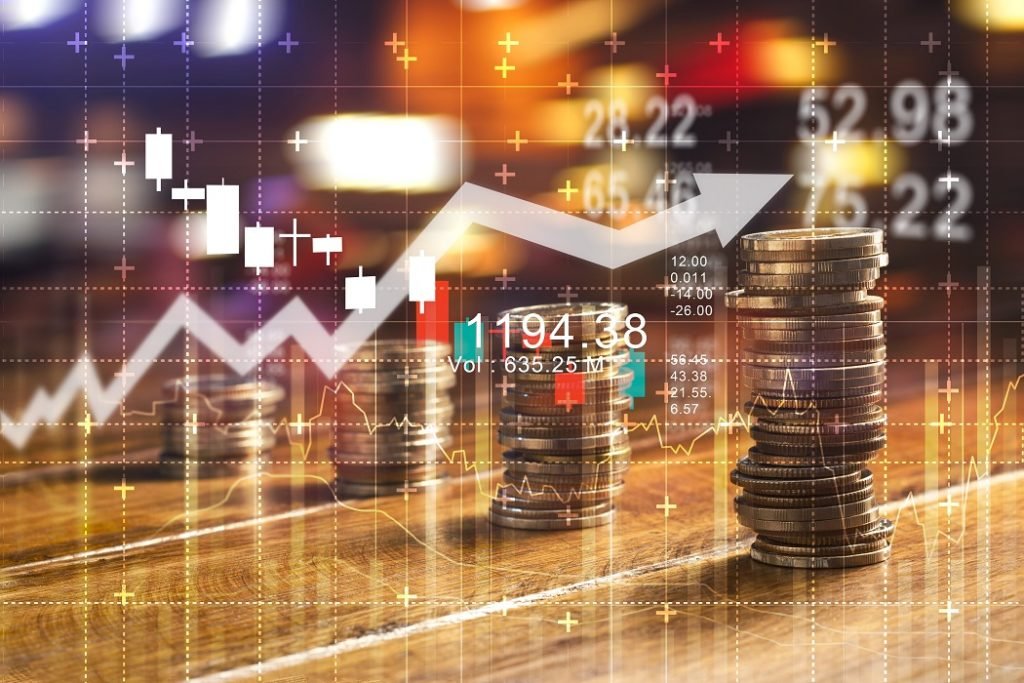 By Adedapo Adesanya
The last trading session of the week on the NASD Over-the-Counter (OTC) Securities Exchange closed on a positive note on Friday by 0.42 per cent.
This was influenced by the gains recorded by Niger Delta Exploration and Production (NDEP) Plc and Central Securities Clearing System (CSCS) Plc.
NDEP grew during the day by N18 or 10 per cent to close at N198.00 per unit compared to the previous day's N180.00 per unit, while CSCS Plc rose by 20 kobo or 1.37 per cent to close at N14.80 per unit as against the N14.60 per unit it was previously sold.
At the end of the day's trading, the NASD Unlisted Securities Index (NSI) gained 3.24 points to settle at 768.27 points compared with the earlier day's 765.03 points.
In the same trend, the bourse's market capitalisation closed at N1.011 trillion as investors expanded the total value of securities on the platform by N4.27 billion. On Thursday, the market capitalisation stood at N1.007 billion.
At the market, the total volume of shares bought and sold by investors increased by 251.7 per cent to 323,519 units from 91,997 units, the total value of transactions appreciated by 53.1 per cent to N8.9 million from N5.8 million, while the total number of trades went down by 15.4 per cent to 11 deals from 13 deals.
AG Mortgage Bank Plc finished the trading week as the most traded stock by volume on a year-to-date basis with the sale of 2.3 billion units worth N1.2 billion, CSCS Plc also retained the second spot with the sale of 674.2 million units valued at N14.1 billion, while Food Concepts Plc was in third place for trading 146.0 million units valued at N126.7 million.
In the same vein, CSCS Plc maintained its position as the most active stock by value on a year-to-date basis with a turnover of 674.2 million units valued at N14.1 billion, VFD Group Plc was in second place with 10.9 million units worth N3.2 billion, while FrieslandCampina WAMCO Nigeria Plc retained the third place with the sale of 9.6 million units valued at N1.2 billion.
Nigeria's Total Pension Fund Rises 1.14% to N14.59trn
By Adedapo Adesanya
Nigeria's total pension fund assets rose by 1.14 per cent to a record high of N14.59 trillion as of the end of October 2022 compared to the N14.42 trillion recorded in the previous month.
This was contained in the monthly pension fund industry report released by the National Pension Commission (PenCom) for January and October 2022.
While the fund gained N170 billion, it has increased by a whopping N1.16 trillion from the level it was in December last year.
The number of Retirement Savings Account (RSA) registrations jumped to 9.85 million in the review month, up from 9.79 million registrations recorded as of the end of the previous month.
A total of 30,973 RSA holders switched their pension fund administrators in the third quarter of 2022, representing an increase of 109 per cent compared to the 14,821 holders that switched in the previous quarter.
Investments in corporate debt securities by the PFAs rose by 2.64 per cent month-on-month to stand at N1.53 trillion from N1.49 trillion recorded in the previous month.
On the other hand, PFAs reduced their investments in real estate by 4.93 per cent to N218.1 billion as of October 2022 from N229.4 billion recorded as of the beginning of the month.
The RSA fund II still accounted for most of the fund contribution with N6.35 trillion, representing 43.5 per cent of the total pension funds, followed by RSA Fund III with N4.05 trillion, which represents 27.8 per cent of the total assets.
Meanwhile, existing schemes accounted for 9.9 per cent of the total funds, increasing by N2.41 billion in October 2022 to stand at N1.44 trillion, while the CPFAs accounted for 10.2 per cent of the total funds, standing at N1.48 trillion as of the review period.
Investments in the local stock market dropped by N40.41 billion to stand at N828.17 billion as of the end of October 2022. This happened amid a heavy inflation rate and a hike in interest rates.
On the other hand, investments in federal government debt securities continue to increase as the CBN raised the monetary policy rate to 16.5 per cent in its last MPC meeting, which translates to higher returns in the fixed-income market.
Specifically, total allocation in FGN securities by the pension industry stood at N9.23 trillion as of the review month, accounting for 63.2 per cent of the total funds. Further checks showed that a sum of N8.84 trillion is being invested in federal government bonds.
The number of registered PFAs reduced from 22 to 20 as a result of some mergers and acquisitions as the PFAs tried to meet the required minimum regulatory capital of N5 billion, which was increased from N1 billion by the Nigerian Pension Commission.
Additionally, the total pension fund gained N156.74 billion in Q3 2022, to stand at N14.42 trillion as of September 2022.
Meanwhile, First Guarantee Pension led the list of best-performing PFAs in Q3 2022 with an average ROI of 2.38 per cent, followed by Premium Pensions and Veritas Glanvills Pensions with 2.06 per cent and 2.01 per cent average returns, respectively.
Naira Falls at Official Market, Gains at Unofficial FX Windows
By Adedapo Adesanya
The Naira continued its roller coaster ride at the foreign exchange (FX) segments in Nigeria on Thursday, depreciating at the Investors and Exporters (I&E) window and appreciating at the Peer-to-Peer (P2P) and parallel market windows.
In the official market, the Naira lost 53 Kobo or 0.12 per cent against the United States Dollar to settle at N445.83/$1 compared with the previous day's value of N445.83/$1.
The local currency reported the fall despite the value of FX transactions going down during the session. Data showed that the turnover for the day stood at $99.50 million, 43.9 per cent or $77.94 million lower than the $177.44 million published on Wednesday.
In the interbank segment of the forex market, the domestic currency closed flat against the Pound Sterling and the Euro yesterday at N534.67/£1 and N461.79/€1, respectively.
However, in the P2P window, the Nigerian currency appreciated against its American counterpart by N4 to close at N762/$1, in contrast to the N766/$1 it was traded on Wednesday.
In the black market, which is an unofficial FX segment just like the P2P, the Nigerian Naira appreciated against the US Dollar yesterday by N5 to trade at N745/$1.
As for the digital currency market, there was a negative movement across the 10 tokens tracked by Business Post, with Dogecoin (DOGE) recording the heaviest fall, 4.1 per cent, to sell at $0.0990.
Solana (SOL) recorded a 2.9 per cent slump to trade at $13.56, Ripple (XRP) dipped by 2.6 per cent to quote at $0.3892, and Binance Coin (BNB) slid by 2.5 per cent to settle at $288.59.
Further, Bitcoin (BTC) fell by 0.9 per cent to close at $16,941.89, Cardano (ADA) depreciated by 0.7 per cent to finish at $0.3135, Ethereum (ETH) saw a 0.6 per cent depreciation to trade at $1,273.75, and Litecoin (LTC) went down by 0.4 per cent to close at $76.50.
However, the value of the US Dollar Tether (USDT) and the Binance USD (BUSD) remained unchanged during the session at $1.00 each.
Oil Trades Mixed on Weaker Dollar, China COVID-19 Curbs
By Adedapo Adesanya
The crude oil market traded mixed on Thursday, retreating from an early rally built on weakness in the US Dollar and hopes for improved fuel demand in China after COVID-19 curbs were eased in two major Chinese cities.
Brent crude futures settled 9 cents lower at $86.88 a barrel, while the US West Texas Intermediate (WTI) crude futures settled 67 cents higher at $81.22 a barrel.
The shift in China's zero-COVID strategy raised optimism about a recovery in oil demand there. The cities of Guangzhou and Chongqing announced an easing of COVID curbs on Wednesday.
Demonstrations in the world's largest oil importer, which spread over the weekend to Shanghai, Beijing and elsewhere, have become a show of public defiance unprecedented since President Xi Jinping came to power in 2012.
The southwestern city of Chongqing will allow close contact with people with COVID-19 who meet certain conditions to quarantine at home.
Guangzhou, near Hong Kong, also announced an easing of curbs, but with record numbers of cases nationwide, there seems little prospect of a major reversal in the zero-COVID policy.
Oil was however supported through most of Thursday's session by a slump in the dollar index to its lowest since August after the US Federal Reserve Chair Jerome Powell said rate hikes could slow this month.
A weaker dollar makes oil cheaper for other currency holders.
The greenback dipped to 16-week lows against a basket of major currencies on Thursday after data showed that US consumer spending increased solidly in October while inflation moderated, adding to expectations that the Federal Reserve is closer to reaching a peak in interest rates.
Mr Powell said on Wednesday that it was time to slow rate hikes, noting that slowing down at this point is a good way to balance the risks.
The prospect of a lower price cap on Russian oil is also lending support, analysts said. European Union governments tentatively agreed on Thursday on a $60 cap on Russian sea-borne oil.
Meanwhile, the market will await what the meeting of the Organisation of the Petroleum Exporting Countries (OPEC) and allies, OPEC+, will bring come December 4, although a policy change is seen as unlikely.
"OPEC+ would rather sit on the bench at this time and assess the outcome of what happens on Monday," an unnamed source told the news agency, Reuters, this week.
OPEC also made a meeting of its ministers planned for Saturday a virtual gathering, and OPEC+ cancelled a meeting of oil market experts, the Joint Technical Committee, that had been scheduled for Friday.
Latest News on Business Post