New Solvency Requirement will Boost Financial Health of Insurance Firms—Expert
By Modupe Gbadeyanka
Managing Director of Leadway Assurance Company Limited, Mr Oye Hassan-Odukale, has commended the National Insurance Commission (NAICOM) for introducing the Tier-Based Minimum Solvency Requirement (TBMSR), saying it was long overdue.
According to the insurance expert, with this restructuring, insurers do not have to be compelled to increase capital to underwrite risks that stress their capital without delivering commensurate returns to capital providers/shareholders.
Mr Hassan-Odukale believes that the restriction will foster the emergence of players with capacity to become retail specialists or become specialist underwriters of big-ticket risks in critical sectors of the economy, such as the aviation and oil & gas, whilst accelerating the growth of the industry and its contributions to the Gross Domestic Product (GDP) of the country.
The Leadway Assurance chief, who doubles as Chairman of the Sub-Committee on Publicity and Communication of the industry's Insurers' Committee, said the introduction of the solvency requirement for insurers in Nigeria commencing January 1, 2019, will help to restructure the market in a way that insurers can choose which part of the consumer segment (retail, commercial or industrial) is best served based on the capital fund that it holds or is able to deploy.
"The news of NAICOM's introduction of TBMSR is a positive one. I am confident that it is an initiative with potential upside for the industry to grow and take its rightful position as a formidable contributor to our national economic activities, growth and development as it is in developed economies.
"It is high time we moved beyond the 0.3 per cent contribution to GDP and improve our ranking within the comity of African insurers (heavily dominated by South Africa) as measured by the African Insurance Barometer.
"Overall, we should expect an improvement in the capacity and reputation of the industry on the back of unwavering market discipline, improved claims settlement, stronger local retention, increased prudence and promotion of appropriate pricing," he submitted.
Under the new Tier-Based Minimum Solvency Requirement (TBMSR), the minimum capital requirement (policyholders' surplus/shareholders' funds) for insurance companies remains as the base Tier 3 capital (N3 billion for General Insurance; N2 billion for Life).  Tier 3 companies are now only able to write retail insurances (micro insurance, motor, fire, agriculture, compulsory liability insurances, individual life, health and miscellaneous insurance).
Tier 2 companies are required to have 150 percent of the base capital (N4.5 billion for General Insurance and N3 billion for Life) based on the types of risks written. Tier 2 companies can write retail insurance as prescribed under Tier 1, including commercial and industrial risks and group life assurance.
Tier 1 companies are ultimately required to have 300 percent of the base capital (N9 billion for General Insurance and N6 billion for Life) to write all risks including annuity and exclusively Special Risks (e.g. energy and aviation risks) which are highly capital intensive in terms of risks retained on the balance sheet of the insurer in addition to any reinsurance capital purchased.
Automatically, composite companies (Life and General Insurance) at any tier only need add both sides to make up the required capital, so you will have N5 billion for Tier 3, N7.5 billion for Tier 2 and N15 billion for Tier 1.
Speaking on how the TBMSR will affect the solvency margin of Nigerian Insurers, Mr Hassan-Odukale added, "It is important to note that all insurance companies already fall within each restructured tier therefore, no company needs to raise additional capital unless they have existing capital deficiency or prefer to play within a tier above its current capital level.
"Leadway Assurance which falls within the Tier 1 bucket currently has shareholders' funds valued in excess of N40 billion compared to N15 billion required for a Tier 1 composite insurer.
"A number of other Nigerian insurers are also within this tier. We believe this TBMSR is good for our industry as it helps to promote the financial health of insurers and ultimately consumer confidence. Nigerian insurers are already at different levels of the tiered system.
"Each company will then be placed within the bucket that they already belong. Should companies now decide to play at a level higher than their current tier, the shareholders can take capital actions either by mergers or injection of new funds. With the TBMSR, insurers simply play within the limit of their solvency capacity," Mr Hassan-Odukale said.
He also added that unlike the previous capitalization exercise, no insurer is being asked to shore up capital and neither will anyone's licence be withdrawn either, stating that companies simply get to choose which tier they want to operate in, ensuring that they stay within their capacity so that they are able to meet the obligations of the risks that they carry.
"If a Tier 3 company then wants to play at Tier 1 level, nothing stops them from embracing voluntary merging with other companies in order to scale up their capacity and build more formidable and globally-competitive institutions that would create value for stakeholders and investors.
"At the end, the major difference between the three tiers will be in the nature of risks underwritten by each insurer depending on each insurer's current capital position. To reiterate, the choice of whether to increase capital is left to the insurer who must decide within which tier it wants to play the market as the regulator has not required any company to increase capital above the current minimum."
NGX Records Low Weekly Turnover on Weak Appetite for Stocks
By Dipo Olowookere
The appetite for stocks waned last week on the floor of the Nigerian Exchange (NGX) Limited, leading to a lower trading volume as investors reconsider their exposure to high-risk investments.
A total of 705.6 million shares worth N12.850 billion exchanged hands in 22,124 deals in the week compared with the 1.546 billion shares worth N16.289 billion transacted a week earlier in 23,873 deals.
It was observed that GTCO, Zenith Bank and FBN Holdings were the most attractive equities during the week, pulling 173.852 million units valued at N3.073 billion in 4,324 deals, accounting for 24.64 per cent and 23.91 per cent of the total trading volume and value respectively.
A further breakdown indicated that financial stocks dominated the activity chart with the sale of 442.525 million units valued at N4.345 billion in 9,995 deals, contributing 62.71 per cent and 33.81 per cent to the total trading volume and value respectively.
Consumer goods equities followed with 82.126 million units worth N2.176 billion in 3,875 deals, while conglomerates shares traded 51.083 million units worth N242.084 million in 694 deals.
Amid the weak trading activity, the All-Share Index (ASI) and the market capitalisation appreciated by 0.70 per cent and 0.72 per cent respectively to 50,722.33 points and N27.358 trillion.
Similarly, all other indices finished higher with the exception of the main board, insurance, industrial goods and sovereign bond indices, which depreciated by 1.16 per cent, 0.37 per cent, 5.76 per cent and 0.07 per cent while ASeM index closed flat.
Japaul recorded the biggest price increase as its value rose by 47.83 per cent to 34 Kobo, Honeywell Flour leapt by 36.10 per cent to N2.79, PZ Cussons grew by 20.59 per cent to N10.25, Courteville expanded by 17.50 per cent to 47 Kobo, while Caverton improved by 17.00 per cent to N1.17.
However, McNichols was the heaviest price loser, declining by 18.68 per cent to 74 Kobo, Learn Africa lost 15.38 per cent to trade at N2.20, BUA Cement went down by 15.15 per cent to N58.80, University Press fell by 9.79 per cent to N2.12, while Neimeth depreciated by 9.68 per cent to N1.40.
In the five-day trading week, a total of 41 stocks gained points, higher than 11 stocks of the previous week, while 22 stocks lost weight, lower than 53 stocks of the preceding week, with 93 stocks closing flat, higher than 92 stocks of the earlier week.
SEC Warns of Possible Loss of Investments via Crowdfunding Platforms
By Aduragbemi Omiyale
Nigerians and the investing public have been warned not to stake their funds in unregistered crowdfunding platforms as they could lose their investments.
In a circular last week, the Securities and Exchange Commission (SEC) said it was aware of some companies seeking funds from the public to use to finance a project or business, warning that actions would be taken on firms not authorised by the Nigerian government to carry out such transaction.
Recall that in January 2021, the agency, in recognition of the potential and importance of crowdfunding platforms and the need to protect investors through effective regulation, published its crowdfunding rules and requested crowdfunding platforms to register with the commission and comply with the rules by June 30, 2021.
In the rules, Micro, Small and Medium Enterprises (MSMEs) incorporated as a company in Nigeria with a minimum of two years of operating track record are eligible to raise funds through a crowdfunding portal registered by SEC, with total fees payable to parties to a crowdfunding issue shall not exceed two per cent of the total funds raised.
The commission noted that the maximum amount which might be raised by a medium enterprise shall not exceed N100 million.
"The maximum amount which may be raised by a small enterprise shall not exceed N70 million, and the maximum amount which may be raised by a micro-enterprise shall not exceed N50 million.
"The limits set forth above shall not apply to MSMEs operating as digital commodities investment platforms or such other MSMEs as may be designated by the commission from time to time," part of the guidelines said.
According to SEC, retail investors might not invest more than 10 per cent of their annual income in a calendar year and only entities registered with the commission as an exchange, dealer, broker, broker/dealer or alternative trading facility as prescribed under the Act and the SEC Rules and Regulations might be registered as a crowdfunding intermediary.
It added that a crowdfunding portal or crowdfunding intermediary that failed to comply with the rules shall be liable to a fine of not less than N1 million and the sum of N10,000 for every day the violation continues.
The rules further stressed that a crowdfunding portal might be registered and operated only by an operator registered with SEC as a crowdfunding intermediary, while a crowdfunding portal that is located outside Nigeria will be considered as actively targeting Nigerian investors, if the operator or the operator's representative, promotes directly or indirectly the platform in Nigeria.
Worried that some companies are taking advantage of the low financial literacy of Nigeria, SEC advised members of the public "to confirm the registration status of any entity soliciting their participation in any investment scheme by contacting the commission through www.sec.gov.ng, sec@sec.gov.ng or 094621168."
It warned operators of unregistered crowdfunding platforms of the risk of prosecution if caught.
Crowdfunding is the process of raising funds to finance a project or business from the public through an online platform.
Adamawa Deploys Interswitch's Paydirect to Check Revenue Leakages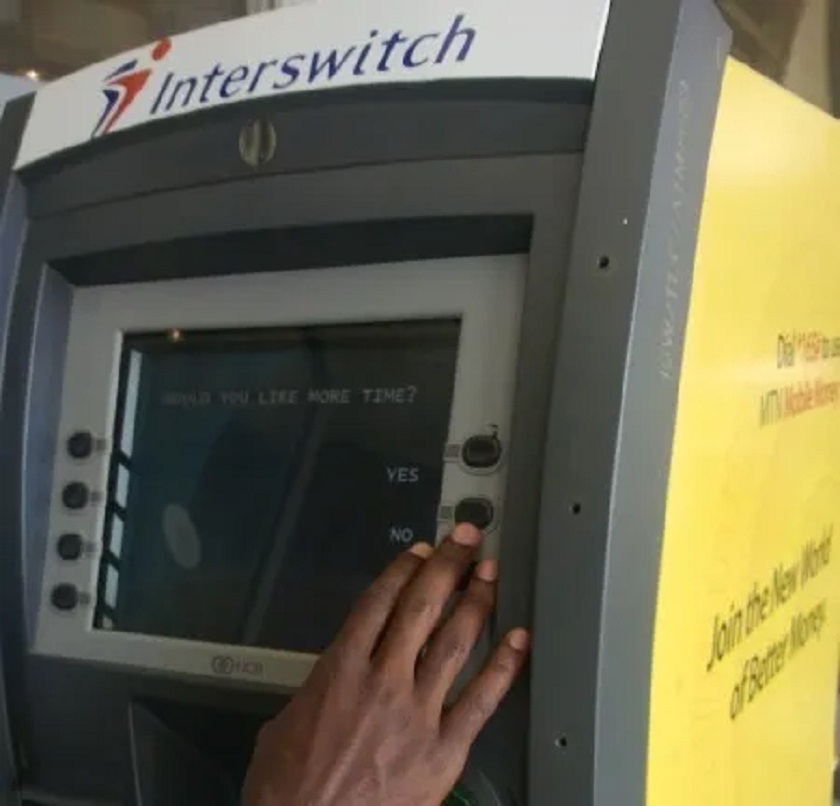 By Aduragbemi Omiyale
The services of Interswitch have been contracted by the Adamawa State government to enhance digital revenue collection, payment collections and processing through its Interswitch Collections Solution (Paydirect).
It was gathered that the use of Paydirect by the state government will ensure transparency in revenue collection, and bills payment while checking revenue leakages.
The Interswitch Collections Solution enables government agencies and corporate organisations to collect and monitor revenue across various channels such as banks, Point of Sales (PoS) terminals, Internet banking, and the Quickteller (web, mobile, ATM, and USSD) platform.
With the deployment of Interswitch's Paydirect, the state government will also benefit from the ease of use the platform offers as well as a centralized view of all revenue collected by its agencies and online real-time reporting and monitoring.
To support the state government's drive to engender open governance, accountability and strategic planning, the payment platform will reduce reconciliation issues, improve efficiency, and ensure access to detailed business intelligence reports for effective decision-making.
"This strategic collaboration aligns with our overarching goal of facilitating safe, secure, and seamless payment options for Nigerians through our digital payment platforms.
"The robust payment platform was designed to help the governments to achieve strong economic growth and foster sustainable development for Nigeria," the Managing Director of Interswitch Industry Ecosystems, Ms Chinyere Don-Okhuofu, stated.
Also speaking about the alliance, the Regional Head of Sales, North, Interswitch Group, Mr Thomas Ezeh, said, "Interswitch is committed to empowering the Adamawa government to collect Internally Generated Revenue efficiently and effectively. Our goal, among other things, is to help governments at all levels and agencies to achieve their revenue targets.
"We encourage all government agencies to come on board as we believe that digital revenue collection and payment have the potential to attract investments and boost economic growth."
Due to the trust in Interswitch's robust payment solutions, Federal Inland Revenue Service (FIRS), Nigeria Customs Service (NCS), Joint Admissions Matriculation Board (JAMB), Kaduna and Kano States have partnered with the African payment giant for seamless filing and payment of tax, duties and examination registration.
Latest News on Business Post