Nigeria's Oil Minister in Vienna for OPEC Meeting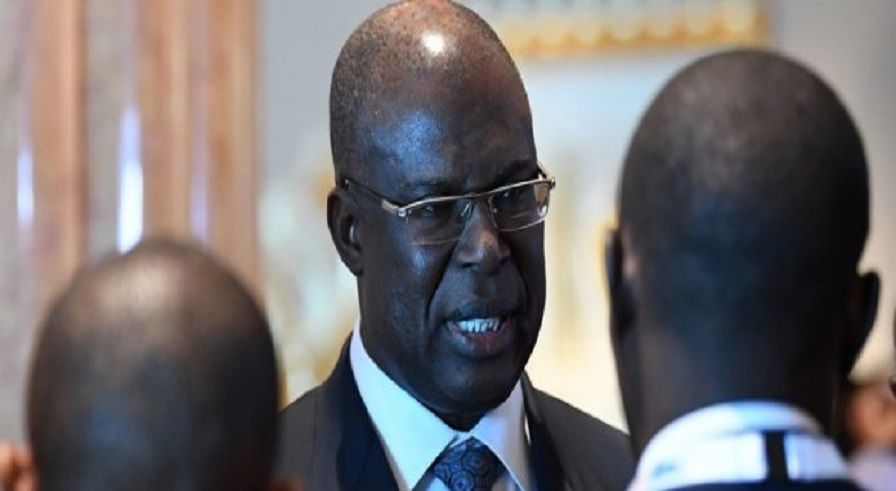 By Adedapo Adesanya  
For the meeting of the Organisation of the Petroleum Exporting Countries (OPEC) scheduled to hold from March 4 through 6, the Nigerian Minister of State for Petroleum Resources, Mr Timipre Sylva is in Vienna, Austria, the organisation's headquarters.
Albeit concerns of the fear for the coronavirus (COVID-19), he joins several other oil ministers from the 14-member cartel and other oil producing nations to hold crucial meetings to discuss the next step for oil which have been hit by the virus in the last two months.
In a statement signed by the Senior Special Adviser (SSA) to the Minister, Mr Garba Deen Mohammed, on Wednesday, it was disclosed that confirmation that the meetings were going to hold had helped oil prices from their negative territory and the meeting was going to see discuss way forward for the market.
The statement said, "Last week, prices had come down to below $50 per barrel but rebounded by up to one percent on Monday.
"It is expected that the meeting will have a positive impact on crude price and a morale booster for OPEC and OPEC+," he said.
Mr Sylva will be present at the three meetings that will hold from Wednesday to Friday.
Today, Wednesday March 4, the 18th OPEC and non-OPEC Joint Ministerial Monitoring Committee (JMMC) meeting will take place.
On Thursday, March 5, the 178th (Extra-ordinary) OPEC Conference while on Friday, March 6, the 8th OPEC and Non-OPEC (OPEC+) meeting will take place among the 24-member alliance.
How JumiaPay is Expanding Access to Unbanked Population
The innovative use of technology in the delivery of financial services is eliciting a positive impact on businesses and customers' experience in Nigeria. Aside from providing a cheaper, faster and user-friendly financial option for Nigerians, fintech solutions are driving financial inclusion, employment creation.
With about 30% population of tech-savvy and smartphone-loving millennials, Nigeria is a huge market for fintech services. This generation of digital natives wants their financial transactions completed seamlessly. They crave prompt OTP and instant credit.
Felix Elugbadebo, a legal practitioner and technology enthusiast in Lagos fits into this description.  Jumia fintech product avails him of the hassle of physical recharge cards for data and calls. "One aspect of technology (fintech), that I am very well interested in is a financial technology (fintech) which means being able to conduct financial transactions on your device be it mobile phones or on your computer. One of such fintech platforms is JumiaPay.
"I have been using JumiaPay since the name was Jumia One. I've been using it for airtime purchases, for data purchases and for other transactions that are available on the platform. Whether you live in the city or in rural areas, everybody wants an easy life. Nobody wants to run across the street to buy recharge cards or have to call an agent to buy data when you can actually do all that on your mobile device," he said.
While many customers were caught in the usual itchy transaction net of the festive periods, Felix was getting incentives from his transactions on JumiaPay. He recounted that "over the Easter break, a lot of people could not use the USSD service provided by telcos and the banks but for people like me who use fintech platforms, we had no issues especially with JumiaPay when I get 3% discount off my purchases."
The ability of fintechs like JumiaPay to deliver on customer timely needs is endearing them to the youthful market. For instance, the Jumia 2020 Q4 report, showed the company's fintech product is making more inroads with more financial situations for customers. The report showed that Total Payment Volume JumiaPay increased by 30% from €45.6 million in the fourth quarter of 2019 to €59.3 million in the fourth quarter of 2020. JumiaPay Transactions increased by 10% from 2.4 million in the fourth quarter of 2019 to 2.7 million in the fourth quarter of 2020. Overall, 33.1% of Orders placed on the Jumia platform in the fourth quarter of 2020 were paid for using JumiaPay, compared to 29.5% in the fourth quarter of 2019.
With an estimated population of over 200 million of which 40% is financially excluded, it is expected that the increasing fintech traction will drive financial inclusion for the unbanked in Nigeria, while customers with bank accounts would achieve higher levels of customer satisfaction.
The blockchain brings new financing options to the business market. For example, Bitcoin Cash casino has adapted to only using cryptocurrency. This way, it makes it easier for their customers to deposit and withdraw in a BCH casino. Entrepreneurs have taken note of this and are looking to invest more in crypto than in fiat markets.
Latest News on Business Post