NSE Revokes Licences of 39 Stockbroking Firms (SEE LIST)
By Dipo Olowookere
Not less than 39 stockbroking companies in the country have had their operating licences revoked by the Nigerian Stock Exchange (NSE).
Business Post reliably gathered that the affected firms had their expulsion confirmed by the Council of the NSE on December 13, 2018.
As a result, investors have been cautioned not to deal with stockbrokers, who have been kicked out of the system.
They have been advised to approach the expelled stockbroking firms and request for transfer of their stocks to any active licensed dealing companies.
A document obtained by Business Post on Friday revealed that the affected companies include Andruche Investments Plc, Angela Eccles Limited, Associated Trust Investment & Finance Limited, Beaver Securities Limited, Betraco Securities Limited, Cobal Ventures Limited, Corporate Focus Securities Limited, Enterprise Discount Bancorp Plc, and Financial Intermediaries Limited.
Others are GF Securities Limited, IB Finance Limited, IMT Securities Nigeria Limited, Integrated Securities Ltd, Integrated Ventures Nigeria Limited, Intercommerce and Consultant Limited, Investment & Capital Development Company Limited, Investment Trust Company Limited, Kamrash Securities Limited, Lakeside Asset Management Limited, M & F Investment & Securities Limited, Milestone Investment Services Limited, Millennium Investment Trust Limited and Moji Securities & Investment Nigeria Limited.
Also on the list are Morgan Trust Asset Management Plc (formerly known as IMB Morgan Plc and formerly known as IMB Securities Plc), Multibank International Securities Limited, Nationwide Finance And International Securities Limited, Novelty Investment Limited, Optimus Finance and Securities Limited, Pabod Finance & Investment Company Limited and Pabofin Securities Limited.
The remaining are Path Securities & Investment Ltd, Price Securities Limited, Shiroro Finance Ltd, SMDAC Resources Limited, Tassel Finance & Investment Company, Unique Securities & Finance Services Ltd, Upper Credit Securities and Investments, Wellsfargo Capital Limited, and Westland Investment Ltd.
Business Post gathered that as Monday, December 24, 2018, the capital market has a total of 195 active dealing member firms, 51 inactive dealing member firms, 5 dealing member firms deregistered by the Securities and Exchange Commission (SEC), 5 resignation in progress, 39 revoked licenses and 121 expelled dealing member firms.
Emefiele, Others Meet to Discuss Nigeria's Monetary Policies
By Aduragbemi Omiyale
Governor of the Central Bank of Nigeria (CBN), Mr Godwin Emefiele, is having a meeting with key members of the Monetary Policy Committee (MPC) in Abuja to deliberate on the way forward for Nigeria in terms of monetary policies.
The meeting, which started on Monday, May 23, 2022 (today), is taking place at the MPC Meeting Room, 11th Floor, CBN Headquarters, Abuja. It will conclude tomorrow after which Mr Emefiele will address the press on the outcome of the gathering.
It will be the first MPC meeting the apex bank chief is presiding over since his alleged presidential ambition became a very hot issue and his competence put under question.
As the CBN governor, he is not expected to belong to any political party but a few weeks ago, this was in doubt after it was reported that a group comprising rice farmers purchased the N100 million presidential forms of the ruling All Progressives Congress (APC) for him.
There were calls later for his resignation to enable him to contest the 2023 polls but he declined and filed a suit in court to allow him to participate in the election without quitting his position.
Amid these controversies, some have wondered if Mr Emefiele will still be able to play his role as the CBN chief without political interference, especially at a time the macroeconomic environment is not friendly to many Nigerians.
At the MPC meeting, members will weigh the different parameters and make a decision on whether to retain the benchmark rate at 11.50 per cent and slightly tilt it. This would be revealed on Tuesday when Mr Emefiele is expected to address newsmen.
In One Week, NASD Investors' Wealth Shrink by N19.24bn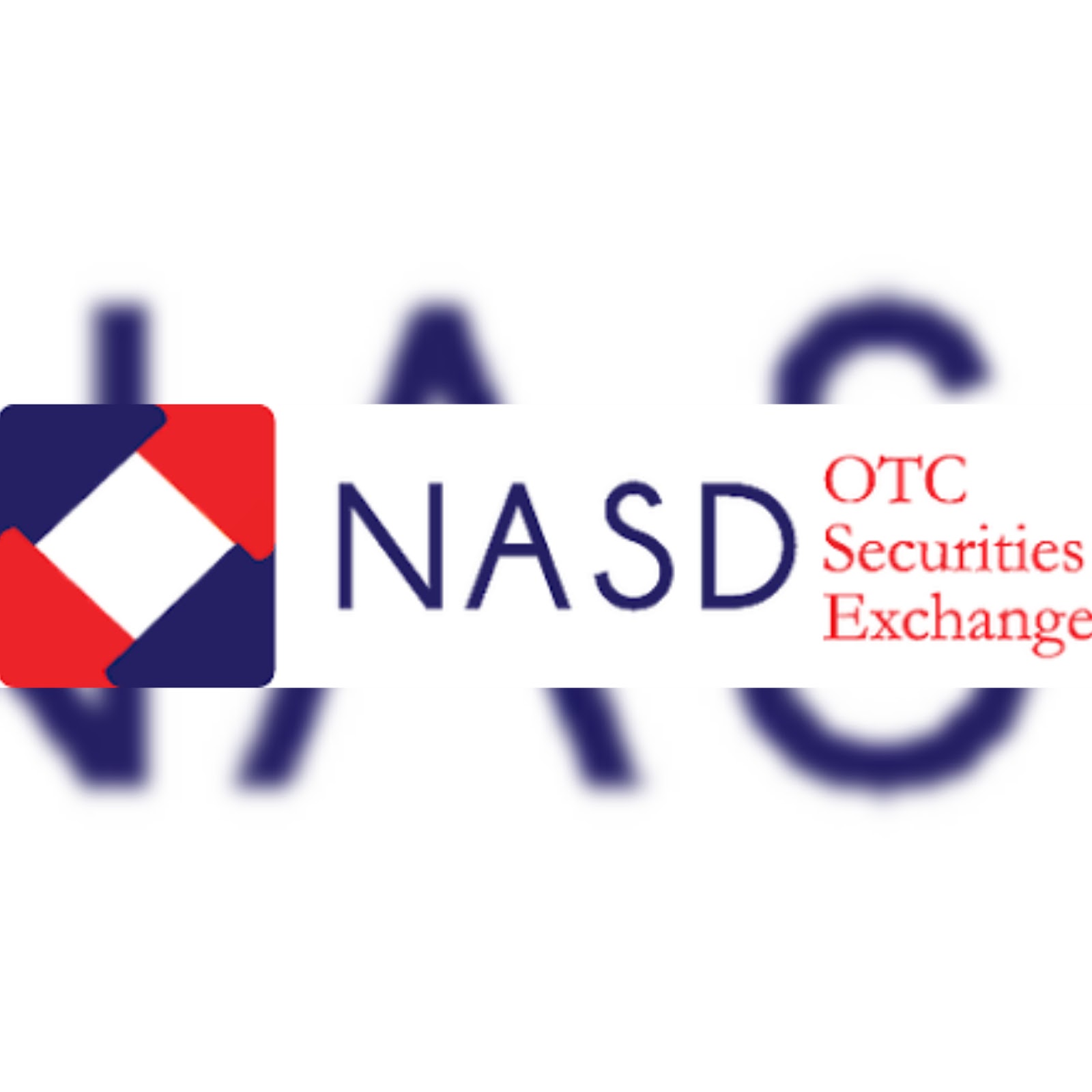 By Adedapo Adesanya
The 20th week of trading of this year at the National Association of Securities Dealers (NASD) Over-the-Counter (OTC) Securities Exchange ended on a negative note with a 1.82 per cent loss.
The alternative bourse in Nigeria shrank by N19.24 billion as the market capitalisation went down to N1.04 trillion from the preceding week's N1.06 trillion just as the NASD Unlisted Securities Index (NSI) lost 14.7 points to 793.05 points from 807.75 points.
Business Post reports that the negative movement was buoyed by four stocks led by VFD Group Plc, which depleted by 33.3 per cent to close at N234.02 per share compared with the previous week's N351.03 per share.
Capital Bancorp Plc lost 21.7 per cent to N3.00 per share from N3.83 per unit, FrieslandCampina WAMCO Nigeria Plc dropped 9.2 per cent to wrap the week at N109.00 from N120.per share, while Central Securities Clearing System (CSCS) Plc closed the week at N16.95 representing a 0.3 per cent decrease from the previous close of N17.
However, Niger Delta Exploration & Production Plc (NDEP) closed higher by 7.1 per cent to N225.00 per share from N210.00 per unit per, Food Concepts Plc gained 6.9 per cent to sell at 93 kobo per unit compared with the previous week's 87 kobo per unit, while NASD Plc improved by 0.9 per cent to N13.72 per share from N13.60 per share.
There was a 96.7 per cent decrease in the value of transactions last week to N79.8 million from N2.4 billion, the volume of trades decreased by 11.7 per cent to 29.9 million units from 3.1 billion units, while the number of deals dropped 18.3 per cent to 58 trades from 71 trades.
Food Concepts Plc was the most traded security by volume with 20 million units, Capital Bancorp Plc traded 8.9 million units, NASD Plc exchanged 925,125 units, NDEP Plc traded 65,303 units, while CSCS Plc sold 55,900 units.
But by value, Capital Bancorp Plc was the most active stock with N26.7 million, Food Concepts Plc recorded N18.6 million, NDEP Plc traded N14.3 million, NASD Plc posted N12.7 million, while FrieslandCampian Plc had N4.6 million.
On a year-to-date basis, investors have transacted 3.1 billion units worth N20.4 billion in 1,150 deals at the NASD OTC exchange, with the NSI posting a year-to-date gain of 6.8 per cent.
NGX Attracts N31.784bn from Stock Trading in Five Days
By Dipo Olowookere
The Nigerian Exchange (NGX) Limited was very busy last week as investors took advantage of the recent rise in the prices of stocks to book profit, resulting in higher market activity.
In the week, investors transacted 3.021 billion shares worth N31.784 billion in 29,153 deals compared with the 1.816 billion shares worth N27.194 billion transacted in 36,286 deals in the preceding week.
According to data from the bourse, FCMB Jaiz Bank and Transcorp accounted for 1.698 billion units worth N4.095 billion in 2,188 deals, contributing 56.21 per cent and 12.88 per cent to the total trading volume and value respectively.
A further breakdown revealed that financial stocks accounted for 2.244 billion units valued at N12.399 billion traded in 10,817 deals, contributing 74.30 per cent and 39.01 per cent to the total trading volume and value respectively.
Conglomerates equities trailed with 345.806 million units worth N558.873 million in 1,676 deals, while consumer goods shares transacted 149.009 million units worth N2.750 billion in 5,632 deals.
The profit-taking witnessed last week crashed the market by 0.22 per cent on a week-on-week basis, with the All-Share Index (ASI) reducing to 52,979.96 points from 53,098.46 points and the market capitalisation falling to N28.562 trillion from N28.626 trillion.
Similarly, all other indices finished lower with the exception of NGX-Main Board, insurance, NGX MERI Growth and energy indices which appreciated at 1.60 per cent, 3.63 per cent, 0.14 per cent and 0.30 per cent while Asem and sovereign bond indices closed flat.
Business Post reports that 50 equities appreciated in price during the week, higher than 49 equities in the previous week, while 32 equities depreciated in price, same as the preceding week, with 74 equities closing flat, lower than 75 equities recorded in the previous week
McNichols posted the highest price increase as it gained 59.52 per cent to finish at N1.34, Royal Exchange grew by 51.49 per cent to N1.53, Champion Breweries appreciated by 30.84 per cent to N4.37, International Breweries rose by 30.37 per cent to N8.80, while Okomu Oil advanced by 26.47 per cent to N215.00.
On the flip side, Academy Press reported the biggest fall in the week as it dropped 13.71 per cent to close at N1.51, Ikeja Hotel lost 10.94 per cent to trade at N1.14, Guinness Nigeria declined by 10.91 per cent to N98.00, Tripple Gee decreased by 9.38 per cent to N87 kobo, while Caverton shed 9.09 per cent to N1.20.
Latest News on Business Post