Stocks Value Rise by N65b Amid Drop in Trading Volume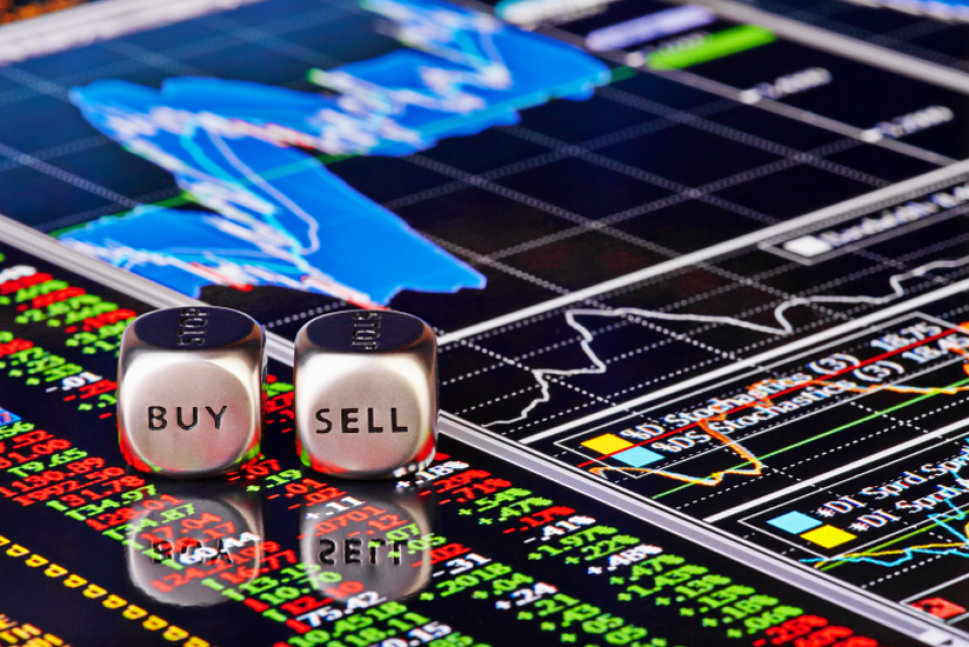 By Modupe Gbadeyanka
The value of equities listed on the Nigerian Stock Exchange (NSE) increased on Friday by N64.5 billion despite the volume of shares traded by investors going down.
Business Post reports that a total of 535.3 million shares worth N3.6 billion exchanged hands today in 6,054 deals in contrast to the 630.6 million units sold yesterday in 7,079 deals valued at N3.4 billion.
It was gathered that bargain-hunting activities dominated the market, settling the stock market further in the green zone by 0.40 percent and leaving the year-to-date return at 16.73 percent.
There was an increase in the All-Share Index (ASI) as it added 179.81 points to close at 44,639.99 points, while the market capitalisation appreciated by N64.5 billion to finish at N16.019 trillion.
Our correspondent reports that today's growth was inspired by gains recorded by Dangote Cement, which advanced by N3 to close at N278 per share.
It was followed by CCNN, which rose by 90k to finish at N19.50k per share, and Zenith Bank, which appreciated also by 90k to end at N31.95k per share.
Unilever gained 70k to settle at N47.45k per share, while PZ Cussons also grew by 70k to close at N23.10k per share.
On the flip side, Nestle led the laggards' chart after shedding N25 of its share value to close at N1445 per share.
It was trailed by Guinness Nigeria, which lost N3 to finish at N110 per share, and Forte Oil, which went down by N2.50k to end at N48.45k per share.
Nigerian Breweries depreciated by N2.40k to settle at N144.50k per share, while Lafarge went down by 50k to close at N54 per share.
Like the previous trading days, the Financial Services sector led the activity chart with 443.5 million shares traded for N2.6 billion, while the Conglomerates industry followed with 43.7 million equities sold for 112 million.
FCMB was the darling of investors today, exchanging a total of 86.6 million shares worth N262.9 million at the close of market activities.
Skye Bank sold 76 million units worth N108.7 million, while Transcorp transacted 42.6 million equities valued at N98.7 million.
Diamond Bank traded 41 million shares worth N130.6 million at the market on Friday, while FBN Holdings exchanged 30.5 million units for N420.7 million.
Consider A Corporate Booking Tool for Your Business
A corporate booking tool is an online platform that allows business travelers to book their business trips. Tools like this simplify the travel booking process while maintaining policy compliance. One of the prime objectives of these tools is to allow companies to honor the duty of care toward travelers. Let's see how the tool makes business tour booking easy and convenient.
Booking Made Simple
Normally, the employees would go through other websites to book their business travels. It takes them time to sort through the options to find the best booking options. It is a tedious and time-consuming process affecting the employees' crucial tasks. Therefore, there is a need for a solution to simplify the travel booking process.
Regarding travel booking for business, the platform simplifies booking by putting flight and hotel options in one package. It allows the employees to arrange their flight details and hotel through a single software.
Enhanced Personalization for Travel
Employees might find it difficult to find policy-conforming flight and booking options. For instance, they might want to book a hotel closer to the office but cannot find good options. It makes them compromise on the factor of staying near the workplace. They have to book a policy-compliant hotel somewhere else. Not getting the hotel they wanted might make them feel dissatisfied.
A Corporate booking tool uses predictive analytics to evaluate the performance of the employees. In this manner, it solves the problems by personalizing business travel booking. It recommends policy-compliant options based on the patterns. It also prevents the employees from overspending and alerts them about future trips.
Promote Traveler's Safety
Traveler safety is the primary concern in business or any travel. Employees seek real-time updates throughout the business trip leading to better travel risk management. The employer must ensure the safety of the travelers.
The software allows you to block precarious accommodations with the red-flagging feature. The company can also give real-time alerts to the employees and have their live location in case of an emergency.
Secure Data Storage
The travel booking software also has data on PII (Personally Identifiable Information), which includes employee IDs and credit card details. Any information leak can jeopardize the safety of the employee and the company. Therefore, it is critical to safeguard such information.
You can choose a SaaS-based corporate booking tool and its cloud security to safeguard data. The servers are in highly secured data centers that a person can only access with permission. The data remains encrypted with advanced encryption algorithms. Cybercriminals cannot easily hack the data.
Interactive UI
The travel booking tool provides employees with a convenient booking experience. The user interface is simple to access and operate and is user-friendly. Travelers can also access real-time visibility of travel policy on the booking window. It allows the employees hassle-free booking.
Centralized Process
A few corporate tools provide a one-stop solution for the company's end-to-end business travel management needs. It encompasses planning, booking, and support all on one platform.
With these tools, employees and companies can access multiple services like flight, itinerary creation, hotel booking, expense management, weather updates, etc. They find all of these on one platform. It makes business trips and booking easier and more accessible for travelers.
24×7 Traveller Support
International booking is a little daunting for employees who have not done it before. There are many factors like foreign time zones, weather, cuisines, and most of all; they must navigate an unknown place.
In addition, it can be frustrating to find oneself in the middle of a travel emergency. It can make the whole experience dull and frustrating. However, with the corporate booking tool, the employees can receive extensive support anywhere, anytime.
The tech-forward travel booking tool for corporate employees provides 24×7 customer support. The employees can contact the solution-providing team through emails, chats, and calls. They will receive the help that they are seeking.
Seplat Sues Co-founder Orjiako, Amaze Limited to Protect Shareholders, Others
By Dipo Olowookere

A legal action has been instituted against the co-founder of Seplat Energy Plc, Mr A.B.C. Orjiako, by the indigenous energy company at the Federal High Court in Abuja over breaches of an agreement between them.
A statement issued by Seplat disclosed that the organisation entered into a consultancy deal with Mr Orjiako, through his firm, Amaze Limited.
According to the disclosure, which was made pursuant to Rule 17.10 of the Rulebook of the Nigerian Exchange Limited, 2015, also known as issuer's rule, Mr Orjiako failed to do something about the alleged breaches after his attention was called to infractions.
As a result, Seplat Energy terminated the "consultancy agreement between the company's wholly-owned subsidiary and its co-founder, Dr. A.B.C Orjiako, acting through Amaze Limited" with immediate effect and is seeking "appropriate legal remedies."
"Under the consultancy agreement, Dr Orjiako was obliged to provide defined assistance with certain external stakeholder engagements following his retirement from the board after the 2022 Annual General Meeting in May 2022," a part of the notice stated.
It was further noted that the board of directors of the organisation "unanimously approved" the termination of the contract "following repeated warnings about breaches of a material nature, such as unilaterally making significant commitments on Seplat's letterhead without prior board authority or knowledge."
It explained that the suit "was necessary to protect the company and its shareholders, directors, and officers from potential and increasing liability arising from the conduct of the consultants, Dr Orjiako and Amaze Limited.
"Seplat Energy reiterates its commitment to high standards of corporate governance across all areas of its business. The matter is now sub judice and awaiting resolution by the court," the statement noted.
FAAC Allocation to FG, States, LGs in March Shrinks to N722.7bn
By Aduragbemi Omiyale
The amount shared to the three tiers of government, the federal government, state governments, and local governments, by the Federation Account Allocation Committee (FAAC), decreased in March 2023 from the money distributed in February.
A communique issued on Wednesday after the FAAC meeting in Abuja disclosed that N722.7 billion was disbursed from the revenue generated by the country last month compared with the N750.2 billion shared in February.
A breakdown showed that the total distributable revenue of N722.677 billion comprised distributable statutory revenue of N366.800 billion, distributable Value Added Tax (VAT) revenue of N224.232 billion, Electronic Money Transfer Levy (EMTL) of N11.645 billion and N120.000 billion Augmentation from Forex Equalisation Account.
In the disclosure signed by the Director of Press and Public Relations of the Office of the Account-General of the Federation (OAGF), Mr Bawa Mokwa, it was disclosed that in February, Petroleum Profit Tax (PPT), Companies Income Tax (CIT), Oil and Gas Royalties, Import and Excise Duties all decreased significantly while Value Added Tax (VAT) and Electronic Money Transfer Levy (EMTL) decreased marginally.
Explaining how the money was disbursed, FAAC said from the N722.677 billion, the federal government received N269.063 billion, the state governments got N236.464 billion, and the local councils were given N173.936 billion, while N43.214 billion was shared to the oil-producing states as 13 per cent derivation revenue.
Further, from the N366.800 billion distributable statutory revenue, the federal government received N178.683 billion, the state governments received N90.630 billion, and the local government councils received N69.872 billion, with relevant states getting N27.614 billion as 13 per cent derivation revenue.
In addition, from the distributable N224.232 billion from VAT, the federal government received N33.635 billion, the state governments received N112.116 billion, and the local councils received N78.481 billion.
The statement also said N11.645 billion Electronic Money Transfer Levy (EMTL) was distributed as follows: the Federal Government received N1.747 billion, the State Governments received N5.822 billion, and the Local Government Councils received N4.076 billion.
From the N120.000 billion Augmentation, the Federal Government received N54.998 billion, the State Governments received N27.896 billion, the Local Government Councils received N21.506 billion, and a total sum of N15.600 billion was shared to the relevant States as 13 per cent of mineral revenue.
In February 2023, the total deductions for the cost of the collection were N27.449 billion, and total deductions for transfers, savings, recoveries and refunds were N109.909 billion, while the balance in the Excess Crude Account (ECA) was $473,754.57, the same amount it had remained since December 2022.
Latest News on Business Post