The Impact of Digital Asset Trading Market on Nigeria's Economy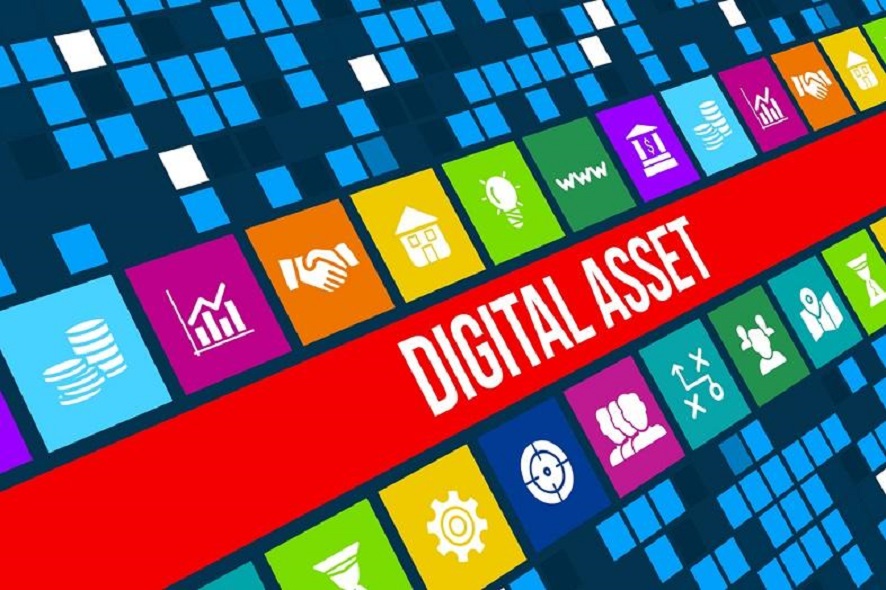 What are Digital Assets?
Digital assets are simply items whose content is stored in electronic format.
With that definition, you would most likely be thinking about images, music, movies, documents, etc. The truth is, those indeed are digital assets. Thanks to technology, these assets have developed far beyond that, and are also digital currencies.
What Are The Types of Digital Assets?
Based on this article, I would be focusing on two major types of digital assets which serve as a source of money. Gift cards and cryptocurrencies.
Gift Cards
Gift cards or gift certificates are a type of debit card, pre-loaded with a specific amount of money that could be used for a variety of purchases at a designated brand.
Gift cards serve as alternative sources of payment at designated brands. For example; A $100 Amazon gift card could be redeemed to make purchases online or any of the multiple Amazon stores located in the United States.
These cards are also excellent presents to give a loved one on their special day. When a birthday, wedding anniversary, baby shower, graduation, etc is coming up, gifting your loved one a loaded gift card from their favourite brand would always put you in their good books.
Presently, the numerous gift card brands could not all be possibly be listed. However, some of the notable and familiar names include; Amazon, Itunes, Steam, Walmart, Apple, Google Play Gift Cards, etc.
Cryptocurrencies
What are cryptocurrencies?
Cryptocurrencies are Binary data that were designed to serve as a means of exchange of goods and services. Created with the use of blockchain technology, these coins are secured by Cryptography.
Currently, there are over 10,000 coins in the crypto market. You should be familiar with certain names like Ethereum, Bitcoin, Tether, etc.
Evolution of Digital Asset trading in Nigeria
To those who are just getting accustomed to digital asset trading in Nigeria, you should consider yourselves lucky. There is a very huge difference between what it is now and what it was back then.
A couple of years back, most Nigerians were not familiar with this concept. A crypto or gift card holder in Nigeria, wanting to exchange his asset for cash was practically embarking on an impossible mission here.
It was just not feasible. This was not a result of the difficulty of this process per se, but the awareness, There were a lot of dark clouds regarding these assets here in Nigeria, and as a result, people felt very hesitant to own or collect them. With very little demand for this service, there was no incentive for individuals to provide supply.
How did we get here? you may be wondering. Thanks to certain trading platforms that decided to pioneer the movement, the market was able to grow over the years.
The founders of these early platforms also witnessed the vast scarcity in the market and knew that they most likely won't be the only ones going through this. They leapt and decided to create a solution to this problem without ripping people off.
Word got around, and many other Nigerians developed the confidence to trust these platforms with their assets. As the demand for this service started growing rapidly, other entrepreneurs saw the opportunity and decided to enter the market.
In Nigeria, what was once perceived as a myth, is not only possible but has been made very simple.
The Impact of The Digital Asset Trading Market on Nigeria's Economy
Another important aspect to look at after the evolution of this market is its impact. Has this market affected Nigeria's economy Positively or negatively?
I believe that everything in life has its pros and cons. It would be up to you to decide if the pros outweigh the cons for you or vice versa.
Since the introduction of digital asset trading on a national level, Nigerian citizens have enjoyed the ease of transactions. Day-to-day activities such as payments and exchange have been made simpler and faster amongst Nigerians and even beyond.
The increase in patronage of this service has profited such platforms, which has led to its continuity and expansion. This act has employed various intelligent Nigerians.
This market has also aided international business transactions between Nigerians and individuals and companies in the diaspora.
For example, a graphics designer or web developer working remotely in Nigeria could be freelancing for a company located in America and receive payment straight to his BTC wallet or the equivalent in gift cards, which saves the several hassles faced in the banking halls or waiting for hours or days for the money to arrive from outside the country.
With the massive rise in demand for this service, unfortunately, there was also an increase in digital asset scams in the market. Crypto and gift card owners have fallen victim to these scammers throughout exchanging their assets for cash.
Quite frankly, this would only happen when adequate research is not conducted. With money, you should be patient. There should be enough background checks done with whoever you are entrusting your money with. Till today there are still various victims of BVN and real estate scams. This would not stop us from using our traditional banks or buying and renting properties.
There are still legitimate exchange platforms to sell gift cards in Nigeria which could be used to avoid scams.
FG Pledges Single-Digit Loans for Small Businesses
By Adedapo Adesanya
The federal government has pledged to support Micro, Small and Medium Enterprises (MSMEs) with single-digit loans so as to boost their businesses.
This was disclosed by the Minister of State for Industry, Trade and Investment, Mrs Maryam Katagum, on Friday when members of the Nigerian Association of Small and Medium Enterprises (NASME) visited her in Abuja.
According to her, there is a lot of commendation at the recent retreat President Muhammadu Buhari had with the ministers for the MSMEs.
"In his closing speech, Mr President specifically said that every support will be given to ensure that MSMEs have access to credits.
"That is what we always preach and we will give every support to the MSMEs as the engine of economic growth to have access to credits at single digits," Mrs Katagum said.
The Minister, who pointed out the critical role MSMEs play in growing the economy, said this role was further heightened during the COVID-19 lockdown.
"Even the woman selling groundnut or `akara' couldn't come out to practice her passion. Everybody felt the effect of the lockdown.
"We have to appreciate President Muhammadu Buhari for interventions that were provided for MSMEs during the lockdown.
"And once it was identified to put in some mechanism to stop the economy from going under, our ministry is one of the ministries asked to make submissions to see how to keep the economy going and ensure free flow of goods and services across the country.
"Our proposal was very easily accepted and the sum of N75 billion was allocated and we made a lot of progress.
"Average Nigerians appreciated the efforts and we have seen them giving their testimonies and right now we are on the last track which is the guaranteed off-take scheme," the Minister said.
She appealed to the association to identify innovative ways that the Federal Government can assist MSMEs.
"As partners, your association has to start thinking of new innovative ways that we can assist MSMEs, it's not just the finance.
"So, when you give them the money, they don't know what to do with the money so you need to intensify the capacity building and sharing of information to know what is happening and where," she said.
On his part, the President and Chairman of the governing council of NASME, Mr Abdulrashid Yerima, expressed the association's commitment to deepening the relationship with the ministry.
Mr Yerima appreciated the ministry for including NASME in various committees set up by the government to support the development of MSMEs in Nigeria.
He, however, sought the appointment of members of the association to the boards of parastatals under the ministry and solicited the ministry's support for inputs into human capital development for the association.
"Our association serving in the board of revenant agencies under the ministry will help us to make informed inputs into the policies of the agencies that impact MSME growth and development in Nigeria.
"Also support for capital development for our association is crucial for the development of skills and manpower to upscale MSMEs especially NASME," Mr Yerima said.
IGR: Osinbajo Expresses Worry Over Governors' 'Laziness'
By Adedapo Adesanya
Vice President Yemi Osinbajo seems to be worried about the inability of state governors to be innovative in boosting their respective Internally Generated Revenue (IGR).
The number 2 man, speaking at the maiden edition of Ekiti State's investment forum in Ado-Ekiti, has, therefore, tasked them to think out of the box and act like a sovereign state so as to make them challenge countries of the world.
"Thinking differently, there is a need for a sub-national to think like a sovereign state. You have a bigger GDP (gross domestic product) and even more revenues than many nations.
"There is a different mindset when you are sure of a monthly allocation of cash at least enough to pay salaries, whether you generate income or not. This is the challenge. The so-called Dutch disease, one becomes complacent," he said.
"But what if you had to take responsibility for all those who reside within your borders, pay all salaries, from internally generated revenue?" he queried.
Drawing a parallel, he said that Lagos State improved its IGR from N600 million monthly in 1999/2000 to about N45 billion today, adding that the illegal seizure of the allocations to the state by the then federal government was the shock that forced the state to rethink.
Speaking further, Mr Osinbajo noted that although a state within a federation is not a nation, it must behave like one, to further boost its economic development.
"The economy of the sub-national is a peculiar animal. The state within the federation is not a nation, but it must behave like one, it derives some resources from the federal pool, and generates some income, the overall sum will provide infrastructure and services to the community.
"The size of the sum and the quantum of opportunity available to provide livelihoods for the populace will depend on how the state enables local and external investors, small and large to put their resources into business and commercial activity business in the State.
"The funded portion of the state's budget is after all a mere fraction of the sum total of economic activity or income-generating activity, formal or informal within the state. So, the attractiveness of a state to commerce is a radical issue," Mr Osinbajo said.
He asserted that "the very lives and livelihoods of the people within the borders of the State, whether the people will live prosperous and happy lives, be educated, have access to affordable medical care, depends on it."
He then encouraged them to key into the benefit from a private-sector led economy, noting that the model is the right way to go, as the business is the standpoint of the private sector, while governments should as much as possible facilitate, or at best, collaborate.
NGX Group Finally Lists 1.964 billion Shares, Trades at N17.75

By Aduragbemi Omiyale
A total of 1,964,115,918 shares, representing the issued share capital of the Nigerian Exchange (NGX) Group Plc, were successfully listed on the trading platform of NGX Limited on Friday, October 15, 2021.
Business Post reports that the stocks were listed on the exchange today by introduction at a unit price of N17.75, higher than the N14.68 per unit it last traded on the NASD Securities Exchange on Friday, October 8, 2021, it the shares used to be traded.
This newspaper gathered that at the exchange today, investors traded about 3.6 million units of the company's equities worth N63.2 million in 31 deals and closed flat at N17.75.
It was listed on the main board of the NGX having satisfied the listing requirements of the exchange and obtained relevant regulatory approvals.
The company is on the bourse in the financial services and capital market infrastructure sector, with the ticker NGXGROUP.
The top members of staff of the company were honoured today with the closing gong ceremony and the Chairman, Mr Abimbola Ogunbanjo, in his speech, stated that, "Today's listing of NGX Group on NGX is another milestone attained pursuant to the group's 2018 – 2021 corporate strategy.
"Our shareholder base has more than doubled since our demutualisation in March 2021 and our valued shareholders will benefit from the enhanced liquidity that listing on the exchange will facilitate.
"This listing will also enable a much wider universe of potential investors and market participants to share in our growth journey.
"As a board, we embrace the letter and spirit of the listing requirements and we are committed to transparent disclosure, proactive stakeholder engagement and exemplary corporate governance."
Also speaking, the Group Managing Director/Chief Executive Officer of NGX Group, Mr Oscar Onyema, disclosed that, "Today's listing of NGX Group on the nation's premier exchange will enable institutional investors globally as well as the Nigerian public to invest in Nigerian Exchange Group Plc.
"With strengthening market dynamics, serving the largest economy in Africa, NGX Group's listing allows us to expand in key capital market infrastructure verticals and look beyond Nigeria's borders, as we deliver on our growth plans to become Africa's leading capital market infrastructure group."
As for the CEO of NGX, Mr Temi Popoola, he described the listing as a milestone, expressing his excitement about the development.
"We congratulate the board and management first on a successful demutualisation and on its subsequent listing. This move is particularly exciting, as it will position NGX Group to provide liquidity to members while stimulating the capital market ecosystem to grow at the same pace as the economy.
"Today, we reiterate our commitment to being a trusted partner to NGX Group and other listed companies as we continue to build a platform that allows our listed companies, investors and other stakeholders to maximise value in our market," he said.
Latest News on Business Post