Top 6 Tips for Growing a Successful Small Business
Launching and sustaining a business idea is not all flowers and roses, as many think, but with the right mindset and strategies, you can be part of the success rate.
How to Make Your Small Business Successful
While the idea of starting and growing your own business can be thrilling and super exciting, you must understand that it is a challenging endeavour. Practically anyone can set up a business; all you need is to fill out some paperwork, create a logo and some banners, and offer a legit service or product. However, making your business successful is another ball game entirely. Sustaining a successful small business depends on many factors and requires you to possess a specific mindset. You must be able to apply the right strategies and ideas to specific situations at the appropriate time.
According to the U.S. Bureau of Labor Statistics, only 25 per cent of startups sustain for up to 15 years, while the remaining 25 per cent collapse before the first 5 years. This statistic shows that most entrepreneurs fail to understand what it takes to sustain a business before starting one. Do you want to stand above the fierce competition in the business world and be among the success rate? I bet the answer is yes! Well, this article will explore helpful tips and strategies to make your small business successful.
Conduct in-depth research on your product or service
One common error most people make is starting a business on the product or service they have in mind without researching how well it'll sell. As you are planning to start up your business, you must understand that your love for an idea of a product or service doesn't mean people want to buy it.
To avoid failure in your startup, you must conduct in-depth research on the service or product you want to offer with respect to how many people want it in the market. Talking to several of your target customers about your product and analyzing how they feel about it instead of guesswork will give you a clear picture of your business's likelihood of success. Also, ensure to check out how existing businesses with similar models are doing in the market.
Know Your target customer
Running a business based solely on your personal values and ideas is why many startups fail today. Yes, you have chosen to offer a product or service with a good prospect; however, a critical factor for your success is to know who your target customers are. Even established businesses that get this wrong usually end up sliding down the slope.
To sustain a successful small business, you must gather enough information about how big your target audience base is and what their features are. For instance, you must know their age range, demographics, and personas. Also, you must know what influences their buying decisions. This will not only help you reach and convert them effectively but retain them even after they become your customers. Remember, a thriving business is one that understands what its customers want.
SEE: Click here to bet on League of Legends or any other online game of your choice
Offer great service
While it's great to consider several other factors, you must understand that the core element of your business is the quality of the product or service you offer. It is one thing to get customers to patronize your business; it is another to offer them outstanding service and a great customer experience. The latter will help convert your one-time visitors into loyal customers.
An essential ingredient to a successful small business in this highly competitive environment is generating enough positive word of mouth. A sure way to achieve this is by offering professional service to your customers. More than brand promotion, your customers singing your praises and turning into your brand ambassadors is one of the most effective ways to grow as a small business.
Study your competitors
Every business has competitors, and you should be worried if you don't find any around you. A lack of competitors in a market may mean a lack of demand for the product or service it offers. Since your primary goal is to ensure that your target customers choose your small business over your competitors, it's imperative that you stand above them by researching the competition around you.
When you find your competitors, you must find out who they are, their strengths and weaknesses, their customer reviews, and their results. You must also ask yourself which of them stands out and which of them are out of business. This information will enable you to make informed decisions that will keep you above the competition in your market, no matter how fierce it is. You'll easily be the first choice of your target audience when they find that your business offers more value where others are lagging.
Cut unnecessary costs
Another common mistake many small businesses make is the lack of proper cash management by spending on unnecessary things. This has sent many small businesses packing in their early days. Cash management is vital, especially when you have just launched your business and have a lot to spend on. Hence, it is important to have a budget for each of your expenditures and stick to it to avoid running into debt.
Here are some helpful financial tips for your small business:
Cut unnecessary subscriptions
Get a cheaper supplier for your products
Downsize to a smaller space if necessary
Charge late-payment fees from customers
Review your expenses regularly
Be focused and passionate
Finally, the most important personal traits vital to the success of your small business are your focus and passion. These will drive you towards achieving your goals no matter what challenges arise. Before reaching your big goals, you need to be satisfied with short-term goals and milestones. Know that sustaining a business is not a sprint but a marathon, so you must be patient.
Also, you must be passionate about your business to make it a success story. You must not for once be distracted from why you started the venture in the first place. Passion will always keep you on your feet. It may take you more time than you might spend working for someone else, and you might even sacrifice fun weekends and vacations, but it will be worth it in the end.
Conclusion
Rome wasn't built in a day is a saying that applies to your small business. Launching and sustaining a business idea is not all flowers and roses, but with the right mindset and strategies, you can be part of the success rate. Don't forget to visit Parimatch for a fantastic betting experience.
Again, FrieslandCampina Pulls Down OTC Bourse by 0.23%
By Adedapo Adesanya
FrieslandCampina Wamco Nigeria Plc, for the second consecutive session, dragged the NASD Over-the-Counter (OTC) Securities Exchange down by 0.23 per cent on Wednesday, October 5.
This happened as the milk-producing company recorded a N1.15 loss to close the midweek session at N73.85 per unit compared with the previous day's rate of N75.00 per unit.
Consequently, the market capitalisation of the OTC bourse went down by N2.25 billion to wrap the day at N960.50 billion, in contrast to Tuesday's N962.75 billion.
Equally, the NASD unlisted securities index (NSI) recorded a drop of 1.71 points to wrap the session at 729.63 points compared with the preceding day's 731.34 points.
The number of shares transacted during the session went up by 40.5 per cent to 41,217 units from the 29,331 units transacted on Tuesday, while the value of the shares depreciated by 4.1 per cent to N2.1 million from N2.2 million, with the number of deals carried out by investors rising by 225 per cent to 13 deals from the four deals executed in the previous session.
AG Mortgage Bank Plc ended the trading session as the most traded stock by volume on a year-to-date basis with a turnover of 2.3 billion units valued at N1.2 billion, CSCS Plc stood in second place with 687.7 million units worth N14.3 billion, and Mixta Real Estate Plc was in third place with 178.1 million units valued at N313.4 million.
Also, the most traded stock by value on a year-to-date basis was still CSCS Plc with the sale of 687.7 million units for N14.3 billion, VFD Group Plc was in second place with 27.7 million units worth N7.4 billion, and FrieslandCampina WAMCO Nigeria Plc was in third place with 14.4 million units valued at N1.7 billion
Equity Market Falls 0.09% as Investors Lose N25bn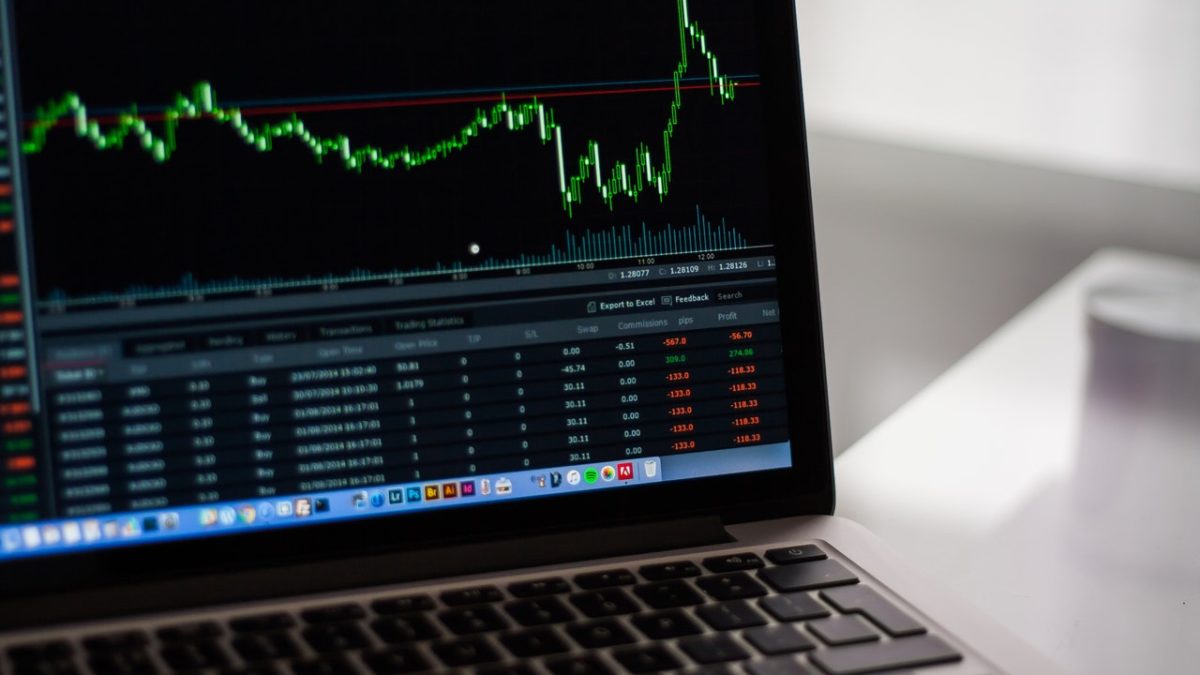 By Dipo Olowookere
Trading activities remained in the bearish region on Wednesday on the floor of the Nigerian Exchange (NGX) Limited despite the upbeat about the listing of Geregu Power Plc on the exchange.
The local equity market depreciated by 0.09 per cent yesterday as a result of the persistent profit-taking triggered by inflationary pressures as investors leave the market for other assets that can give them returns closer to the 20.52 per cent inflation rate.
When the market closed for the session, the All-Share Index (ASI) decreased by 43.04 points to 48,836.70 points from 48,879.74 points as the market capitalisation dwindled by N25 billion to N26.354 trillion from N26.379 trillion.
The industrial goods space remained flat for another trading day, while the insurance counter closed higher by 0.21 per cent, with the banking, energy and consumer goods sector depreciating by 0.98 per cent, 0.27 per cent and 0.18 per cent, respectively.
Cadbury Nigeria recorded the highest fall as its value went down by 9.93 per cent to N12.25, Northern Nigerian Flour Mill declined by 9.33 per cent to N6.80, PZ Cussons fell by 9.19 per cent to N8.40, Cornerstone Insurance retreated by 8.93 per cent to 51 Kobo, and Unity Bank lost 6.82 per cent to trade at 41 Kobo.
The highest price gainer for the midweek session was the new boy, Geregu Power, as its share value rose by 10.00 per cent to N110.00. Multiverse gained 9.88 per cent to sell for N4.45, Red Star Express appreciated by 9.43 per cent to N2.32, Sovereign Trust Insurance chalked up 8.00 per cent to quote at 27 Kobo, and Japaul garnered 7.69 per cent to settle at 28 Kobo.
The most active stock for the day was Chams, which sold 25.5 million units worth N7.4 million and was trailed by GTCO, which sold 19.5 million units valued at N341.0 million. Sterling Bank transacted 9.9 million shares for N15.2 million, Geregu Power traded 8.5 million equities worth N935.0 million, and Transcorp exchanged 7.2 million stocks for N7.5 million.
At the close of business, the market recorded the sale of 135.5 million stocks worth N2.2 billion in 4,041 deals compared with the 173.5 million stocks worth N2.4 billion traded in 4,926 deals on Tuesday, representing a decline in the trading volume, value and number of deals by 21.87 per cent, 7.12 per cent and 17.97 per cent, respectively.
Naira Appreciates to N733/$1 at Black Market, Weakens to N437.50/$1 at I&E
By Adedapo Adesanya
The exchange rate of the Naira to the American Dollar at the black market closed at N733/$1 at the black market, data obtained by Business Post from foreign exchange (forex) traders on the streets showed.
On the previous day, the Naira was exchanged with the United States currency at N740/$1, indicating that the local currency appreciated within 24 hours against its American counterpart by N7.
Also, in the Peer-to-Peer (P2P) segment of the FX market, the Naira appreciated against the US Dollar yesterday by N2 to close at N747/$1 in contrast to the previous day's value of N749/$1.
However, in the Investors and Exporters (I&E) window of the market, the Nigerian currency depreciated against the greenback in the midweek session by 47 Kobo or 0.06 per cent to settle at N437.50/$1 compared with Tuesday's value of N437.03/$1 as forex traders executed transactions valued at $70.42 million during the session.
In the same vein, the domestic currency suffered losses against the Pound Sterling and the Euro in the interbank segment of the market on Wednesday.
On the Pound Sterling, the indigenous currency lost N21.64 to trade at N491.52/£1 versus the previous day's N469.88/£1 and against the Euro, it lost N9.16 to close at N429.91/€1 compared with Tuesday's rate of N420.75/€1, according to data from the Central Bank of Nigeria (CBN).
Meanwhile, in the digital currency market, bullishness continued in Bitcoin (BTC) as the coin added 1.3 per cent toits value to trade at $20,386.63, with Ripple (XRP) recording a 5.4 per cent gain to sell at $0.5016.
Ethereum (ETH) appreciated by 1.8 per cent to sell at $1,376.18, Dogecoin (DOGE) gained 1.5 per cent to trade $0.0659, Solana (SOL) recorded a 1.1 per cent rise to sell at $34.41, Cardano (ADA) recorded a 0.7 per cent climb to quote at $0.4354, as Binance Coin (BNB) also recorded a 0.7 per cent appreciation to trade at $296.48.
However, Binance USD (BUSD) recorded a 0.05 per cent depreciation to settle at $0.9999, Litecoin (LTC) declined by 0.02 per cent to $54.80, while the US Dollar Tether (USDT) closed flat at $1.00.
Latest News on Business Post