Unsafe Foods Threatens National Economy, Health Sectors—Minister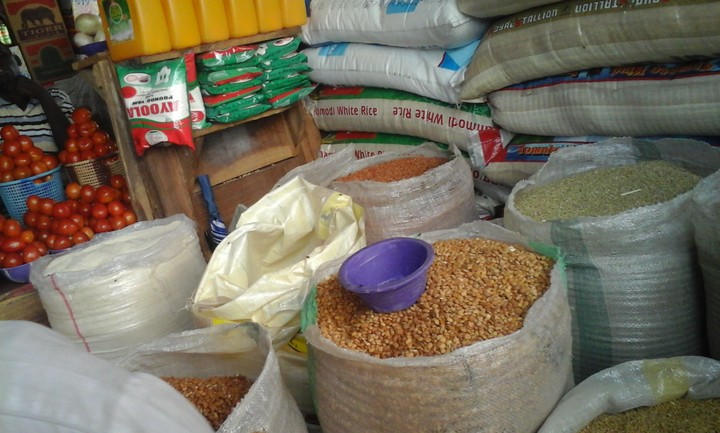 By Dipo Olowookere
The dangers of unsafe foods in the society have been highlighted by the Minister of Health, Mr Isaac Adewole.
The Minister, while speaking at an occasion on Tuesday, noted that foodborne diseases impede socio-economic development by straining healthcare systems and arming national economies, tourism and trades.
In his address at a forum organised by the UN Industrial Development Organisation (UNIDO) in Lagos, Mr Adewole disclosed that, "Food safety incidents have had negative effects on public health, trades and livelihoods and on countries' economies.
"People are consequently exposed to significant risks of food contamination.
"Unsafe foods containing harmful bacteria, viruses and parasites are indicated in over 200 diseases ranging from diarrhoea to cancer.
He revealed that, "An estimate shows that about 600 million people accounting for one in 10 globally fall ill after eating contaminated food.
"And about 420,000 die every year; in addition, children under five years old carry 40 percent of the food-borne disease burden with 125,000 deaths every year."
According to him, lack of access to quality foods influenced consumption of bad foods, thus threatening the national economy and health sectors.
Mr Adewole pointed out that the World Health Organisation said in 2015 that access to sufficient food in safe and nutritious components was central to sustaining life and promoting good health.
"The negative impact of unsafe food is enormous and also creates a vicious circle of diseases and malnutrition.
"Particularly affecting infants, young children, elderly and the sick," he said at the forum designed to enhance food safety and foster international business cooperation.
Brent Soars on Iraq Supply Concerns, Ease in Banking Crisis
By Adedapo Adesanya
The price of Brent crude futures rose by 1.3 per cent or 99 cents to $79.27 per barrel on Thursday as banking crisis fears further eased and no resolution in sight yet for the cut-off of the flow of Iraqi Kurdistan oil to Turkey.
Also, the US West Texas Intermediate crude rose by 1.9 per cent or $1.40 to $74.37 per barrel as producers shut in or reduced output at several oilfields in the semi-autonomous Kurdistan region of northern Iraq following a halt to the northern export pipeline.
About 400,000 barrels per day have been cut off with the pipeline shutdown over an international arbitration ruling in favour of Iraq against Turkey,  and this continues to put upward pressure on oil prices.
Likewise, fears that may linger about the potential broader economic impact in the aftermath of the failure of Silicon Valley Bank (SVB) and Signature Bank, as well as the share crash and rescue bid for giant Credit Suisse, and pressure on other regional banks in the US appear to be easing.
Also supporting prices was a Wednesday report from the US Energy Information Administration (EIA) that crude oil stockpiles in the world's largest producer fell unexpectedly in the week of March 24 to a two-year low.
Crude inventories dropped by 7.5 million barrels, compared with expectations for a rise of 100,000 barrels.
These factors offset bearish sentiment after a lower-than-expected cut to Russian crude oil production in the first three weeks of March, as numbers showed that there was a 300,000 barrels per day production decline compared with targeted cuts of 500,000 barrels per day, or about 5 per cent of Russian output.
Markets are now waiting for the US spending and inflation data due on Friday and the resulting impact on the value of the US Dollar, which impacts oil prices.
Also driving oil prices Thursday have been statements ahead of a planned meeting of the Organisation of the Petroleum Exporting Countries and its allies (OPEC+) on Monday, where delegates have indicated that the 23-man cartel will likely stick to its current production cut plan.
Despite the low prices prompted in part by the banking crisis fears, analysts noted that OPEC+ would stay the course and not react by reducing output further.
Nigerian Exchange Witnesses N318.52bn Listings in Q1 2023
By Aduragbemi Omiyale
The Nigerian Exchange (NGX) Limited witnessed the listing of N318.52 billion worth of securities in the first quarter of 2023, data from the X-Compliance report of the bourse has revealed.
This cut across equities, fixed income, mutual funds and derivatives categories.
The X-Compliance report is a transparency initiative of NGX designed to maintain market integrity and protect investors by providing compliance-related information on all listed companies.
Through the report, NGX ensures that it provides timely information to investors to aid their capital allocation decisions and enable a properly functioning capital market.
According to the report, NGX saw N11.23 billion in Federal Government of Nigeria bond listings which constituted FGN Savings Bonds with maturities ranging between 2024 and 2026.
Lagos State Government issued the only bond by a sub-sovereign entity with its N137.33 billion series 1V, 10-year 13%, Fixed Rate Bonds due 2031 under its N500 billion debt issuance program.
The corporate bond segment recorded N112.42 billion senior unsecured bond listing from Dangote Industries Funding Plc and N31.36 billion in Sukuk Issuances from Taj Bank and Family Homes under their respective Sukuk Issuance programmes.
FTN Cocoa Processors Plc and Neimeth International Pharmaceuticals Plc both did supplementary listings of N850 million and N3.68 billion of shares, respectively.
Africa Plus Partners Nigeria Limited also listed its mutual fund, Africa Infra Plus 1, the first Carbon Plus naira-denominated fund to be listed on the Exchange, at a market value of N21.65 billion.
NGX also continued to drive participation in its derivatives market with the listing of the NGX Pension index Futures Contract and NGX30 Index Futures Contract.
Recall that the Chief Executive Officer of NGX, Mr Temi Popoola, had noted that the Exchange had a renewed focus on listings for the year 2023.
"We will be using listings as a vehicle for meeting strategic aspirations as the new dispensation comes in through increased advocacy and engagements," he had said.
Nigeria's Debt Profile Jumps 17% to N46.25trn in 2022
By Adedapo Adesanya
Nigeria's total public debt stock increased by 17 per cent to N46.25 trillion or $103.11 billion as of December 2022 from N39.56 trillion or $95.77 billion in 2021.
This information was revealed by the Debt Management Office (DMO) on Thursday.
This means that the country's debt profile precisely increased by 16.9 per cent or N6.69 trillion or $7.34 billion within one year, as the government borrow funds from various quarters for its budget deficits.
The agency said the new figures comprise the domestic and external total debt stocks of the federal government and the sub-national governments (36 state governments and the Federal Capital Territory).
The DMO statement partly read, "As of December 31, 2022, the total public debt stock was N46.25 trillion or $103.11 billion.
"In terms of composition, total domestic debt stock was N27.55 trillion ($61.42 billion) while total external debt stock was N18.70 trillion ($41.69 billion).
"Amongst the reasons for the increase in the total public debt stock were new borrowings by the FGN and sub-national governments, primarily to fund budget deficits and execute projects. The issuance of promissory notes by the FGN to settle some liabilities also contributed to the growth in the debt stock.
"On-going efforts by the government to increase revenues from oil and non-oil sources through initiatives such as the Finance Acts and the Strategic Revenue Mobilization initiative are expected to support debt sustainability."
"The total public debt to gross domestic product (GDP) ratio for December 31, 2022, was 23.20 per cent and indicates a slight increase from the figure for December 31, 2022, at 22.47 per cent.
"The ratio of 23.20 per cent is within the 40 per cent limit self-imposed by Nigeria, the 55 per cent limit recommended by the World Bank/International Monetary Fund, and the 70 per cent limit recommended by the Economic Community of West African States," the debt office said.
Latest News on Business Post