Weaker Economic Growth Weighs on Crude Oil Market
By Adedapo Adesanya
It was not a good outing for the crude oil market on Thursday as prices fell as worries about weaker economic growth offset expectations that crude demand could rebound in China.
During the session, Brent crude fell 0.7 per cent or 36 cents to $111.68 per barrel while the United States West Texas Intermediate (WTI) crude fell 0.7 per cent or 45 cents to $110.90 per barrel.
Crude gains have been limited this week, with the Brent and US benchmarks mostly trading in a range due to the uncertain path of demand.
Investors, worried about rising inflation and more aggressive action from central banks, have been reducing exposure to riskier assets.
In China, however, oil demand could rebound as Shanghai authorities lifted some coronavirus lockdowns and residents were given the freedom to go out to shop for groceries for the first time in nearly two months.
China is the world's top crude importer and the return of activities will help renew demand that has been affected by restrictions of movement.
Shanghai will reopen four of its 20 subway lines on Sunday as it slowly eases pandemic restrictions that have kept most residents in their housing complexes for more than six weeks.
The city will also restart 273 bus lines connecting major urban centres, airports, train stations and hospitals as it resumes cross-district public transit, Mr Yu Fulin, director of the Shanghai Transport Commission, said at a daily pandemic briefing Thursday.
The market also seems to be swaying about the possibility of a European Union ban on Russian oil imports.
Earlier this month, the bloc proposed a new package of sanctions against Russia over its invasion of Ukraine.
Those sanctions would include a total ban on oil imports in six months' time, but the measures have not yet been adopted, with Hungary kicking aggressively against it.
Meanwhile, Russia is prepared to send any supplies rejected by European countries to other regions such as Asia if the EU brings in an oil embargo.
This was disclosed by the country's Deputy Prime Minister, Mr Alexander Novak, who argued that Europe, which relies on Russia for around a quarter of its crude imports, would have to find substitute supplies that would be more expensive.
This is set to affect Iran, which is having a tougher time selling its crude now that more Russian barrels are available.
Iran's crude exports to China have fallen sharply since the start of the Ukraine war as Beijing favoured heavily discounted Russian barrels, leaving almost 40 million barrels of Iranian oil stored on tankers at sea in Asia and seeking buyers.
Group Launches Institute to Empower Startups, Entrepreneurs
By Adedapo Adesanya
The Association of African Startups, a leading Pan-African organization focused on equipping African Entrepreneurs with the required skills to create a sustainable business, has launched its Business Institute tailored to empowering African entrepreneurs.
The unveiling took place at the Association of African Startups Tech summit that occurred on June 18, 2022.
The Association of African Startups Business Institute (TAAS Business Institute) is a seamless tech platform that allows African entrepreneurs and the diaspora to gain access to 50 courses bathed in bundles for ease of learning and that would aid in business transformation.
These courses have been designed to help both existing entrepreneurs and potential entrepreneurs to scale their businesses and enter new markets within the continents and in the diaspora.
The institution allows entrepreneurs to gain access to 12-week intensive learning and development sessions with academia with over 30 years of experience.
Commenting on the development, Mrs Just Omomo Ibe, the founder and President of the Association of African Startups said the launch was a step towards uniting Africa's five regions.
"We are pleased to finally launch the Association of African Startups Business Institute. This is a huge feat for us to bring to life a one-of-a-kind virtual training institute relevant to the regions of Africa and the diaspora. The goal is to train and equip and 10,000 entrepreneurs across the 5 regions.
"The Association of African Startups business Institute was designed for each of these entrepreneurs having access to 12 weeks of intensive learning and development sessions.
"Over the years, there has been a growing gap in which entrepreneurs lack the requisite skills and resources needed to grow their business.
"Therefore, I believe there is a need to bridge the gap which would aid in improving the ease of doing business. The Business institute was created to equip and empowers entrepreneurs with the requisite resources needed to compete comparatively within their market and globally.
"We believe with this new feat; we are strategically and deliberately creating a pool of entrepreneurs whose businesses will stand and surpass the 5 years mark of entrepreneurs within the continent," she said.
She added, "Join us to make our strategic objective achievable by partnering with us to reach 10,000 entrepreneurs across the 5 regions."
NUPRC to License Successful Marginal Oilfield Bids June 28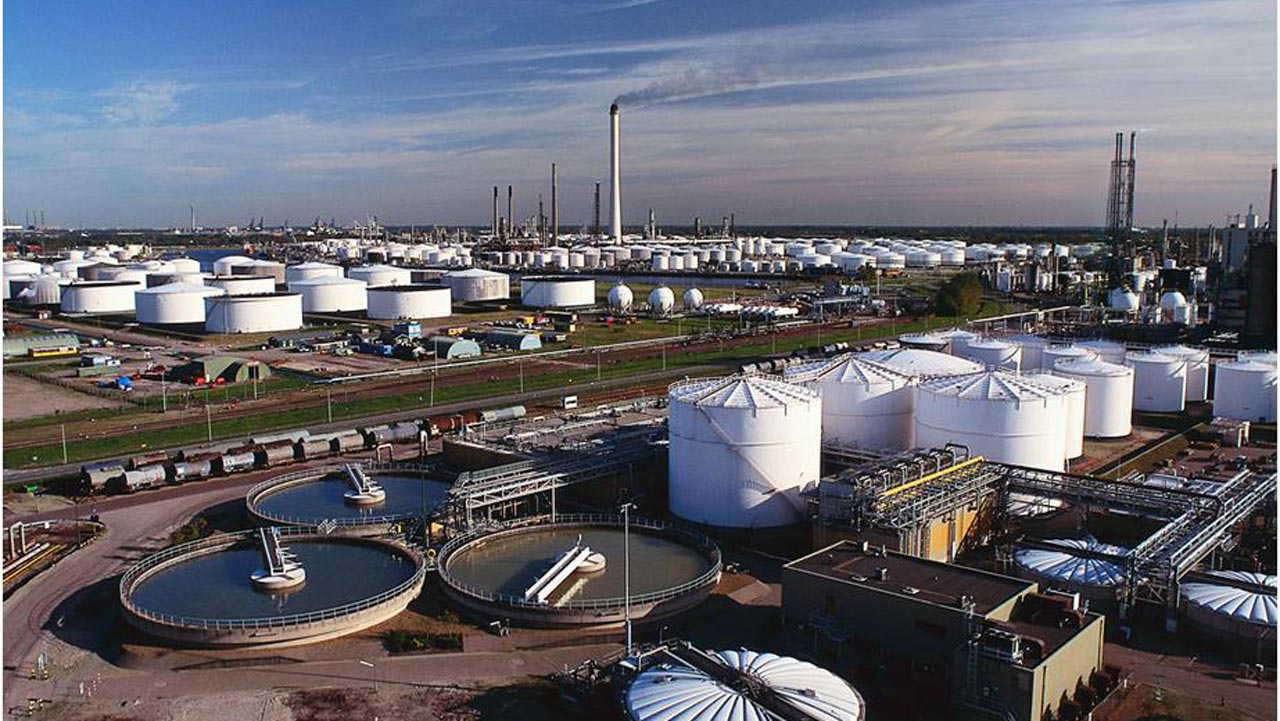 By Adedapo Adesanya
The Nigerian Upstream Petroleum Regulatory Commission (NUPRC) has confirmed that it will issue Petroleum Prospecting Licences (PPL) to successful awardees of Marginal Fields in the 2020 Bid Round on Tuesday, June 28.
The disclosure came from Mr Gbenga Komolafe, the Chief Executive Officer of NUPRC in a statement issued over the weekend, saying that the licencing would be conducted pursuant to the provisions of the Petroleum Industry Act (PIA), 2021.
The PPL is expected to ensure that the awardees contribute to the country's increased crude oil production capacity which currently stood around 1.4 million barrels per day.
Nigeria has been bedevilled by a lack of capacity to meet the 1.799 million barrels per day capacity allocated to it by the Organisation of the Petroleum Exporting Countries (OPEC) and other allies known as OPEC+ under a record deal signed in 2020.
With this new development, it hopes to exceed that allotted capacity soon.
Mr Komolafe said that the commission had in March informed all participants in the 2020 marginal oilfield bids round programme that it had put all necessary machinery in place to conclude the bid round exercise in line with the PIA 2021.
He also said that the agency would unveil the implementation template for the Host Communities Development Trust for commencement of the provisions under Section 235 of the PIA.
This, he said, was to positively impact restiveness in the host communities, and in the process guarantee seamless operations, boost investors' confidence and provide enabling environment for sustainable development of the country's hydrocarbon resources.
"These will mark the conclusion of some of the most urgent and critical tasks inherited by the Commission when it was inaugurated in October 2021, after the signing into law of the PIA 2021," he said.
He added that the Commission constituted an in-house team to distil and address the concerns of awardees with a view to settling issues affecting multiple awardees per asset and formation of Special Purpose Vehicles by awardees, in line with the respective letters of award.
Mr Komolafe, therefore, urged awardees to avail themselves of the resolution mechanism provided by the Commission in the overriding national interest.
NOSDRA Blames Vandals for OML 18 Oil Leaks in Rivers
By Adedapo Adesanya
The National Oil Spills Detection and Response Agency (NOSDRA) has confirmed an oil wellhead leak at the Oil Mining Lease (OML) 18 due to activities of vandals.
The well is operated by an indigenous operator, Eroton Exploration and Production Limited.
OML 18, which produces and exports crude through the 97-kilometre Nembe Creek Trunkline (NCTL), is located near the corridors of the export line in Rivers.
It was revealed that residents said the facility had been discharging oil and gas into the coastal environment for the past week.
Mr Idris Musa, Director-General of NOSDRA, who confirmed the leak, said NOSDRA had received reports on the incident and efforts were being made to plug the leaking oil well.
"The company reported and oil recovery is underway. Efforts are on to stop the source which is a wellhead," Mr Musa said.
Also, a notification report by Mr Odianosen Massade, Corporate Communications Lead of Eroton indicated that the incident occurred on June 15, while a site assessment visit was carried out on June 23.
The oil firm said that preliminary findings indicated that the incident was due to suspected vandalism.
"This is to bring to your attention the loss of control of Cawthorne Channel well 15 resulting to an oil spill," the company said.
CAWC015L/S is a dual string well which started production in May 1977. The shorts string was shut-in in 1988 due to the high gas oil ratio (HGOR), while the long string watered out and well quit in 1991.
"The spill started on the 15th of June 2022 and immediately an emergency response procedure was activated.
"The operations team quickly visited the site for preliminary investigation and discovered that the wellhead was vandalised.
"It was also observed that the wellhead platform was removed, and this will compound the difficulties in gaining access to the wellhead.
"Our team of Well Engineers are working with contractors and evaluating the safest procedure that will be required to bring the well under control.
"We have activated our oil spill emergency response plan and booms have been deployed for mitigation in the area as a preliminary containment procedure.
"Notifications have also been sent to all the relevant Regulators (NOSDRA, NUPRC & RSMENV).
"A Joint Investigation Visit (JIV) by all stakeholders is planned for this week although this is subject to the readiness and availability of the critical stakeholders.
"Our operations team is monitoring the site, commenced oil recovery and are prepared to respond to any escalation," Eroton stated.
This is one in a series of leaks with one of the most recent happening on November 5, 2021, at nearby OML 29 operated by Aiteo Eastern Exploration and Production discharged more than 8,000 barrels of crude oil for some 32 days before the leak was plugged.
Eroton and Aiteo acquired their assets following the 2015 divestment by Shell Petroleum Development Company from some of its onshore assets.
The two Nigerian companies assumed operator status in the joint venture arrangement with the Nigerian National Petroleum Company (NNPC).
Latest News on Business Post