Bridging the Skills Gap in Institutions of Higher Learning in Nigeria
By Otori Emmanuel
What is Skill Gap?
The concept of skills gap characterizes the divergence that currently exists in what potential job prospects are required of and what is being offered. Skill Gap Analysis is a method of determining which skills and knowledge gaps exist between the workforce system in Nigeria and its students of higher learning.
On a general note, the disparity in skills of a job candidate and what employers demand takes its root from primary through the secondary and higher education system.
It is obvious that students are not armed with the skills for real-life experiences but are made to focus on a rote learning technique which most times is disappointing as they seem to be taken unawares when plunged into the workforce.
Such a technique is insufficient as oftentimes they seek to memorize excellently in order to get desired grades rather than getting armed with the knowledge for practical application. It is obvious that from this technique, hands-on activities, brainstorming and other real experiences are obstructed.
There is no doubt that this divergence has been in existence for years but it is becoming alarming, Hence, the pressure on employers to do more with the little they can get from employees.
Higher education, according to data, is not effectively preparing students for work situations. Therefore, research has proven the need for an upskill in educational content, concepts and curricular activities.
Why is there a Skill Gap?
It is understandable that the school system is a primary determinant of the skills gap in Nigeria of expensive fees, discrepancies in curriculum and deficiency in skills acquired in relation to what is required – other systems contribute to this gap such as the government, immediate society and direction of the economy.
Advancement is inevitable, therefore, new fields are created, technologies advance and newer methods are incorporated into activities in society meanwhile learning paths are not upgraded alongside.
The administrative economy has a role to play in the increased rate of unemployment due to the lack of jobs created in relevant fields. An increase in skilled jobs has also contributed to the skill gap in Nigeria where a high skill is required for a role not necessarily requiring the qualifications and abilities demanded.
How to bridge the Skill Gap?
Skills commonly lacking include verbal communication, writing, problem-solving, critical thinking, human relation, time management, teamwork, good judgment, financial management, leadership, decision making and intelligence quotient.
In bridging skill gaps in higher institutions in Nigeria, the above skills will need to be integrated into the system. It is important that this be done to bring the realness of the workforce system even while still in school.
Other ways of bridging the skill gap include:
Training in general and specific fields.
Skill prediction and workforce insights through job fairs and exhibitions.
Redesigning outdated curriculums to flow with advancement in the workforce system.
The goodness of bridging the Skill Gap
    Projected insight into the job markets.
    Increased chances of excelling in employment activities.
    Individual development for a greater good and beyond job environments.
    Innovation.
200 Undergraduates to Enjoy Stanbic IBTC N80m University Scholarship Scheme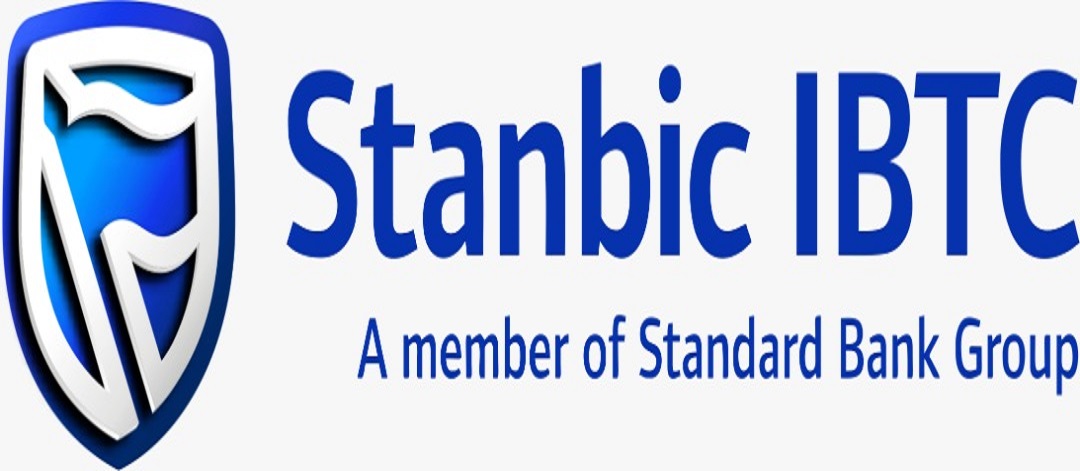 By Aduragbemi Omiyale
No fewer than 200 undergraduates who performed well in the University Tertiary Matriculation Examination (UTME) will enjoy N80 million worth of educational support from Stanbic IBTC Holdings Plc.
The funds would be disbursed to the beneficiaries under the Stanbic IBTC 2023 University Scholarship Award Scheme.
The selection process for the scholarships was rigorous and fair, with beneficiaries chosen from each of the six geo-political zones in Nigeria. The candidates were carefully evaluated based on merit, taking into account their exceptional academic performance, the organisation said.
The 200 scholarship recipients will be able to pursue their dreams with financial confidence, knowing that Stanbic IBTC will stand firmly by their side.
The company disclosed that the money would be given to the students in annual instalments over the course of four academic years. It would provide recipients with the essential financial assistance required to meet their educational expenses.
Subsequent disbursements will be contingent upon the beneficiaries fulfilling certain criteria. These criteria include maintaining their enrolment in the universities and degree programs to which they were admitted, as well as adhering to the academic and administrative policies set forth by their respective institutions, the firm stated.
By ensuring compliance with these requirements, the recipients can continue to receive the scholarship throughout their academic journey, facilitating their uninterrupted pursuit of higher education, it added.
"At Stanbic IBTC, we recognize the importance of education and its role in shaping the future of our great nation, Nigeria.
"Our principal objective for this scholarship is to provide unlimited opportunities for bright, young Nigerians who have demonstrated academic merit," the chief executive of Stanbic IBTC, Mr Demola Sogunle, said.
He noted that the number of annual scholarship recipients was increased from 100 to 200, as education should not be a luxury reserved for a select few but accessible to all.
By investing in the academic journeys of these exceptional students, the leading end-to-end financial institution will not only make a difference in their lives but also contribute to the development and prosperity of the nation as a whole.
Wema Bank Employees Donate Items to Isale Eko Grammar School
By Modupe Gbadeyanka
It was an exciting moment for students of Isalẹ Eko Grammar School, Lagos and a fulfilling time for employees of Wema Bank Plc when they delivered some tables and chairs to the institution last Friday.
The items were donated to the school as part of the financial institution's corporate social investment (CSI) initiative aimed to contribute to the development of education in the country, especially in its host communities.
It was gathered that Wema Bank employees purchased the items for the school by contributing the salaries under the Salary for Love campaign of the lender.
The bank expressed optimism that the items would undoubtedly transform the learning environment, creating a haven of comfort and inspiration for the students as they embark on their academic journeys.
Apart from the furniture donation, Wema Bank extended its support even further by bestowing scholarships upon two students of Isalẹ Eko Grammar School.
These scholarships, provides invaluable financial assistance and will serve as stepping stones for these exceptional students as they unlock their full potential and courageously chase their dreams.
At the presentation of the items to the school, the Head of Credit Risk Management at Wema Bank, Mr Uchenna Obazeh, emphasized the bank's firm belief in the transformative power of education.
He commended the unwavering dedication of Wema Bank's staff members and their resolute commitment to supporting education within the community.
"Through the 'Salary for Love' initiative, our employees have showcased their exceptional devotion to shaping a brighter future through education. We are humbled to contribute to the growth and development of Isale Eko Grammar School, as we remain steadfast in our mission of corporate citizenship," he said.
In his remarks, the Principal of Isalẹ Eko Grammar School, Mr Mukaila Olatoye, expressed deep gratitude on behalf of the institution, recognizing the profound influence this generous donation will have on the students' educational pursuits.
Also, the students thanked Wema Bank for the donation.
Business School Netherlands Retains Tier One Global Rating
The Business School Netherlands has been ranked again among the TIER ONE Global MBA Business Schools in the latest edition of the CEO Magazine Global MBA Rankings.
The Action Learning Business School has received ranking and recognition for over 10 years in a row.
Excellence has become timeless at BSN as Venture capitalists, Global CEOs, and Directors of International Corporations and Multinationals continue to rate the quality of Action Learning MBA graduates from the Business School among the best in the world, using a system entirely geared and weighted towards fact-based criteria.
CEO Magazine has been showcasing top business schools from around the globe since its first launch in 2008.
In 2012 the publication launched its annual Global MBA Rankings, profiling MBA, Executive MBA and Online MBA programmes.
Over the last 35 years, Business School Netherlands has trained over 7000 Action Learning MBA graduates who are now top business transformation leaders who are result and growth driven in different sectors of today's disruptive, volatile, unpredictable, ambiguous, risky and diverse business world.
Business School Netherlands is present in The Royal Kingdom of Netherlands and has study centres in different locations across the globe, including Lagos, Abuja and Port-Harcourt in Nigeria.
Latest News on Business Post