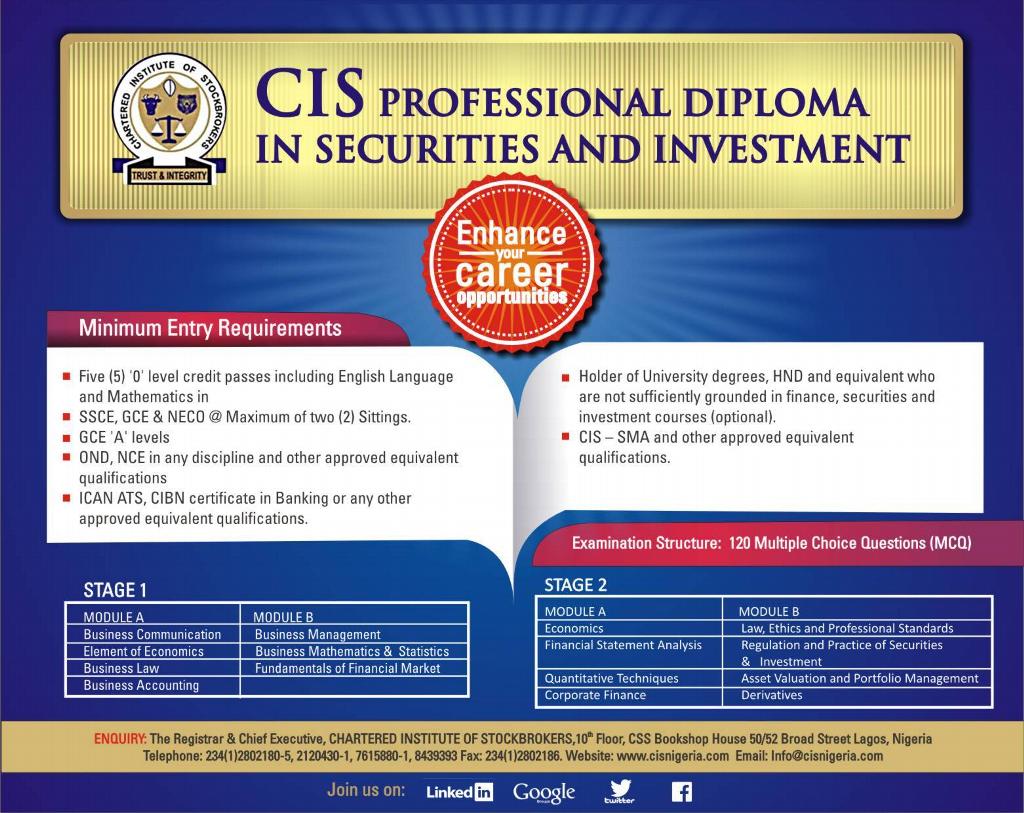 By Modupe Gbadeyanka
The Chartered Institute of Stockbrokers (CIS) has announced the postponement of its Professional Examination for March 2020 Diet earlier scheduled to take place from March 31 to April 2, 2020.
In a statement signed by its Registrar and Chief Executive, Mr Adedeji Ajadi, it was explained that the shift in the examination dates was caused by the spread of coronavirus disease (COVID-19) to Nigeria.
On Saturday, Nigeria announced that 10 new persons have tested positive for the virus, bringing the total number of cases in the country to 22. However, two persons have so far recovered from the disease.
CIS, in its release on Friday, said it was postponing the examination for the well-being of the students as well as its members and Nigerians at large.
It further stated that the 25th Annual General Meeting of the Institute has also been shifted, promising to announce new dates as events unfold.
"Following the spread of the global pandemic, COVID-19, to over 140 countries including Nigeria and the directives issued by the federal and state governments to curtail its spread, it has become necessary for the Chartered Institute of Stockbrokers (CIS) to review its programmes and events.
"To this end, in the overriding interest of the safety and well-being of all out stakeholders and in support pf the proactive measures taken by the Nigerian authorities, CIS hereby postpones its professional examination for March 2020 Diet, at all examination centres nationwide, earlier scheduled for March 31 to April 2.
Information regarding the 25th Annual General Meeting of the Institute and other events will be communicated as events unfold," Mr Ajadi said in the statement, while regretting "any inconveniences this postponement might cause."
Concluding, the statement advised "our students, members and the general public at large to observe good personal hygiene by washing their hands regularly with soap and water. Cover your nose when sneezing or coughing. Avoid large gatherings and maintain social distancing."