Good Shepherd School Student Wins 2018 NSE Essay Competition
By Dipo Olowookere
A student of Good Shepherd School, Ajegunle Village, Atan-Ota, Ogun State, Miss Lawrence Deborah, has emerged overall winner of the 2018 edition of the Nigerian Stock Exchange Annual Essay Competition for students in Senior Secondary Schools in the country.
Deborah clinched the first position ahead of over 20,150 participants across the country, winning N500,000 scholarship fund for her university education, N250,000 equity investment, and a laptop, with her school also rewarded with a trophy, three desktop computers, and a printer.
Also, Miss Ashiru Oluwalanoayo of Corona Secondary School, Agbara, Ogun State and Master Dominic Charles of GEC Comprehensive College, Ipaja, Lagos State, emerged first and second runners-up respectively.
Each of them also got a laptop, equity investment and scholarships toward their university education; their schools got a varying number of computers and trophies. Seven laptops were given as consolation prizes to seven other winners.
The winners were announced during an awards ceremony at the Civic Center, Ozumba Mbadiwe Road, Victoria Island, Lagos, on Friday, November 16, 2018.
Speaking at the function, Chief Executive Officer of NSE, Mr Oscar Onyema, in his address delivered by Mr Bola Adeeko, Head of Shared Services at the NSE, noted that the goal of the competition was to get future leaders to think about how to adopt technology as a veritable tool for building a financially savvy generation.
"It is my belief that this topic will sow the seeds that will prepare this generation for the Fourth Industrial Revolution," he said.
"There is the need to build a platform that will help awaken the interest of our youths and buoy up students to learn and appreciate economic concepts, particularly as it concerns financial literacy and the significance of the capital market to the economy," Mr Onyema added."
In her keynote address, Ogun State First Lady, Mrs Olufunso Amosun, represented by Mrs Yemisi Durojaye, commended the NSE for this initiative which seeks to bridge the gap between classroom learning and practical knowledge required for long-term personal financial responsibility for societal development.
"It is also heart-warming to note that over 40,000 young people in more than 8,000 secondary schools across Nigeria have benefited from this competition," Mrs Amosun stated.
Oyoko Primary School: An Avoidable Saga
By Jerome-Mario Chijioke Utomi
As a background to this piece, it is important to underline that this author would be the very last person to insinuate that Governor Ifeanyi Okowa, the Governor of Delta State, has not done good things as that would be a lie from the pit of hell.
Aside from demonstrating this fact in my previous opinion articles, commentaries and interventions which favoured or supported policies, actions, inactions and decisions of the Delta State government, I have recently argued that he (the Governor) is eminently qualified to be the nation's Vice President and would stupendously perform if a such feat is achieved.
However, like every media professional, this piece will continue to support the fundamental needs of the state and the positive purpose of the elected government if such policies by the state actors will not in any way dent or obstruct the people from becoming keen to acquire skills and disciplines of developed nations, it will not support a policy/action based on sentiment or allow sentiment to determine its judgments.
A typical example of such an exception is the pictures of the sorry state of Oyoko Primary School, Abavo, Ika South Local Government Area of the state currently in circulation.
The disturbing pictures showed visibly distressed structures, and dilapidated classrooms laced with fallen ceilings, windows and doors. Going by the pictures and accompanying commentaries, it cannot be characterized as an overstatement to describe such a 'scene' as deplorable, dehumanizing, troubling, in bad light bracingly in contravention of international best standards and most importantly, a reality that all well-meaning Deltans including our dear Governor should worry about.
Paradoxically, within this period, I have had the unfortunate opportunity to read many commentaries underlining that this is not the time to hold our state government accountable for such an ugly scenario as the responsibility of the primary schools and primary education in the state falls within the preview of the local government authority. To others, the only remedy for this problem is simply to encourage parents to accept fate as across the world, education is neither easy nor cheap to fund.
Without a doubt, Okowa has done appreciably well for the sector. Take, as an illustration, Delta State under Governor Okowa's first term in office witnessed the renovation/reconstruction/construction of over 5,000 classrooms. He also incubated, nurtured and brought into existence three healthy universities to cater for the academic yearnings of the people of the state.
Evidence also abounds that as a result of the work of the Technical and Vocational Education Board in conjunction with the supervising Ministry of Basic and Secondary Education in the state, six technical colleges in Agbor, Sapele, Ofagbe, Utagba-Ogbe, Ogor and Issele-Uku have been fully rehabilitated, well equipped and fully functional.
Consequently, Delta is the first state in the country to have all of the courses offered by its technical colleges accredited by the National Board for Technical Education (NBTE).
These efforts notwithstanding, the truth is that the state leadership is bound to face confusion in their minds and may not be able to finish strong as presently envisaged if they allow this present reality at Oyoko and other schools to flourish unaddressed.
For me, I think the Oyoko primary school saga was avoidable if only the government's attention was drawn to it by those who should know.
Another urgent reason why the state government needs to intervene, reassess this process and address the present injustice is the hidden awareness that the Oyoko experience may be one out of many other numerous sad commentaries in the state. While the Oyoko case exists in the open, many others may in a covert/subtle manner be in that condition. If the Oyoko experience is a challenge, others may be a challenge.
More touchingly, that such a 'learning environment' still exists in the state could be considered a sure sign that the state did not learn any lesson from the ghastly experience recorded a few years ago at Okotie Eboh Primary school, Sapele area of the state or may have allowed such experience go with political winds.
Surely, it is our collective responsibility to ensure that our schools work and our children are properly educated at the right time. But in this particular case, if the state fails to do the needful, it will again dispatch another sign of a people unmindful of the fact that our children enjoy the right to education as recognized by a number of international conventions, including the International Covenant on Economic, Social and Cultural Rights which recognizes a compulsory primary education for all, an obligation to develop secondary education accessible to all, as well as the progressive introduction of free higher education/obligation to develop equitable access to higher education.
Most importantly, not taking action to address the situation will simply mean our youths/nation by extension is faced with a bleak future.
Utomi Jerome-Mario is the Programme Coordinator (Media and Public Policy), Social and Economic Justice Advocacy (SEJA), a Lagos-based Non-Governmental Organization (NGO). He can be reached via Jeromeutomi@yahoo.com/08032725374
Lagos Education Summit Holds August 30
By Adedapo Adesanya
The Lagos State Ministry of Education has concluded arrangements to host a summit for stakeholders in the public and private sectors to achieve quality and equitable education in the state from Tuesday, August 30 to Wednesday, August 31.
This was disclosed in a statement on Sunday by Mr Ganiu Lawal, Assistant Director, Public Affairs of the Lagos State Ministry of Education.
It stated that the theme would be Creating a Sustainable Fit-for-Purpose Education Model and would be primarily for public and private education stakeholders to co-create ideas and solutions.
According to the statement, the event will hold at the Eko Hotel and Suites, Victoria Island, and will have resource persons as speakers from both the public and private sectors.
"The summit will address issues on the main and various sub-themes relating to the development of fit-for-purpose education framework and partnership.
"It will also deliberate on advocacy for a collective commitment from all stakeholders to achieve quality and equitable education in the state," it added.
NCDMB, Siemens to Train 60 Teachers on STEM Education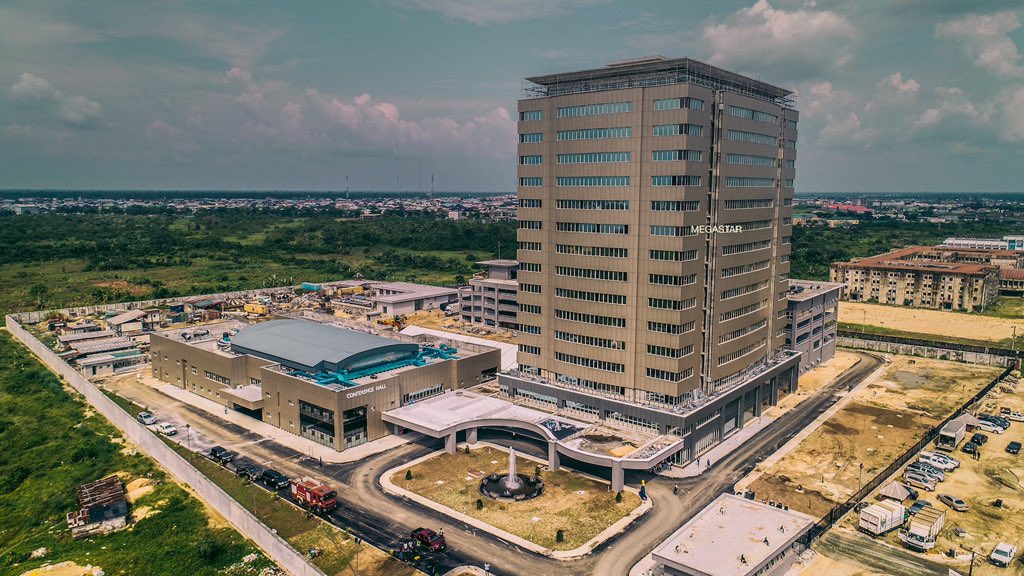 By Adedapo Adesanya
The Nigerian Content Development and Monitoring Board (NCDMB) has joined forces with Siemens Energy to train 60 primary school teachers in Bayelsa State.
The training is targeted at introducing innovative teaching of Sciences, Technology, Engineering and Mathematics (STEM) education to the young generation.
The programme, which takes place at the NCDMB headquarters, Swali, Yenagoa, Bayelsa State, comes under the umbrella of Experimento Initiative, is an international education programme offered by Siemens Stiftung and Empowering Africans Through Education Initiative (EATEI).
The initiative is geared toward applying modern approaches to STEM education and providing educators with practical training and continuing education opportunities as well as high-quality teaching and learning experience.
Speaking at the kick-off ceremony held on Monday, the General Manager, Capacity Building Division, NCDMB, Mr Ama Ikuru stated that the Board's commitment toward STEM education is driven by the objectives and aspirations of the Nigerian Oil and Gas Industry Content Development (NOGICD) Act of 2010 and the Nigerian Content 10-Year Strategic Roadmap.
Mr Ikuru who was represented by the Deputy Manager, Capacity Building Division, Mr Augustine Timbiri explained that STEM education is critical to the attainment of the Board's mandate with regards to local manufacturing and development of Nigerian materials, products, technologies, and solutions required for the growth of Nigerian Content in the Oil and Gas Industry and its sectorial linkages.
He added that "global technology and smart innovation are driven by STEM education and the desire to meet the ever-expanding human needs globally. The global science and technology space has witnessed unprecedented competition and disruptive innovations."
Ikuru highlighted that the programme is aimed at addressing the gaps in STEM education in the Nigerian educational system and equipping the trainees with the Experimento STEM training modules and delivery models.
It will also advance the capacities and capabilities of teachers in the teaching and delivery of STEM subjects, promote and drive STEM education in the Nigerian educational system and enhance Nigeria's global competitiveness.
He hinted that the teachers were nominated by the Bayelsa State Universal Basic Education Board (SUBEB) from primary schools across the state and the training would be largely practical and hands-on intensive in line with the globally established standards by Siemens Nigeria and Empowering Africans Through Education Initiative.
In his remarks, the Local Content Manager, Siemens Energy, Mr Samuel Abolade explained that Siemens Energy's objective is to become a hub for human capital development in the world.
Latest News on Business Post