Lagos Shuts Down All Chrisland Schools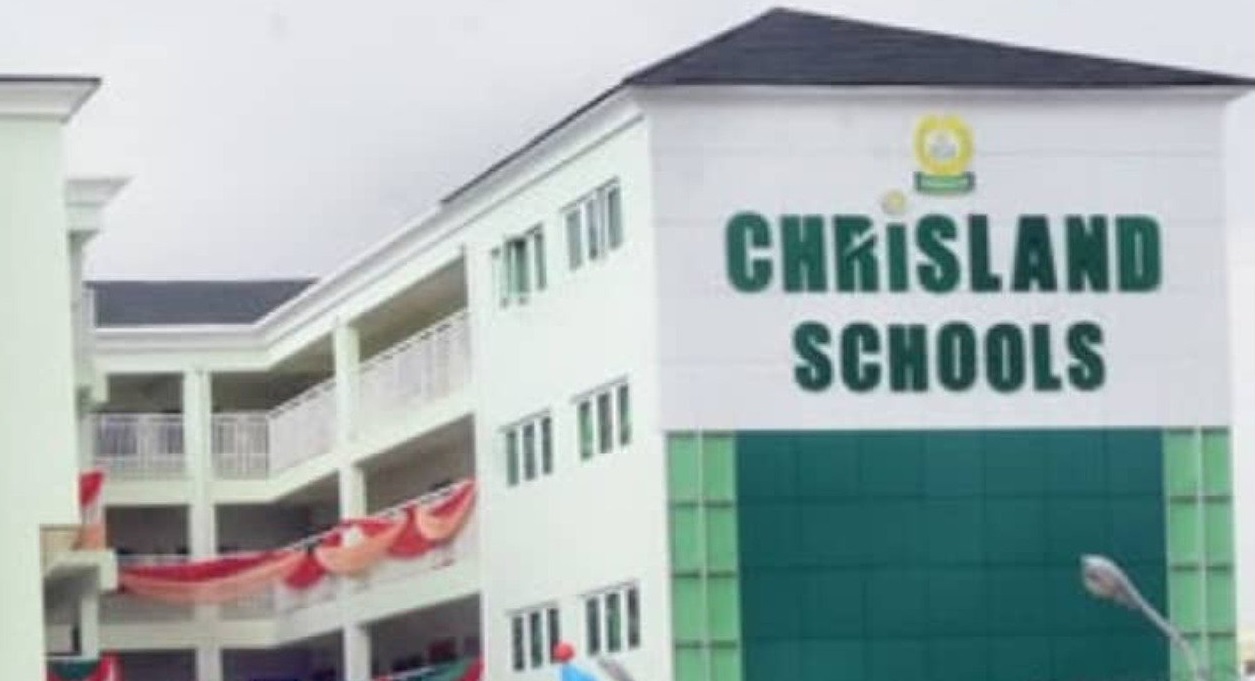 By Adedapo Adesanya
The Lagos State government has announced the closure of all Chrisland Schools in the state following an alleged séxual violence involving students of the institution.
In a viral video on social media, two students of the school, a male and a female, were seen engaging in a séxual act and this has sparked reactions on the blogosphere.
Reacting to the incident, the state government said "all Chrisland Schools within Lagos State are hereby closed, pending further investigations."
It also warned the general public against "producing, distributing, receiving, or possessing an image of child pórnógraphy" as those engaged in this act of "visual depiction of séxually éxplicit conduct involving of a child commit an offence and are liable to a custodial sentence of 14 years."
It was gathered that the students of the school had travelled to Dubai, the United Arab Emirates (UAE) for a competition when the unfortunate incident allegedly happened last month but was concealed from the parents.
In the statement issued on Monday, April 18, 2022, the Lagos State government said "all allegations are being investigated by the relevant Ministries, Departments and Agencies, including Ministry of Education, Office of Education Quality Assurance, Ministry of Youth and Social Development, Ministry of Justice and the Lagos State Domestic and Séxual Violence Agency, whilst the criminal allegations have been escalated to the Commissioner of Police."
"In view of the allegations, we are committed to ensuring that adequate medical and psychosocial support is provided.
"This is to reassure members of the public of the state government's commitment to safety and child protection, especially in ensuring that all child-centred institutions within the state, formulate and implement policies and systems that are compliant with the Executive order (No. EQ/AA08 of 2016), Lagos State Safeguarding and Child Protection Program," it added.
Airtel to Digitalise 620 Primary Schools in Lagos, Kano, Others
By Dipo Olowookere
Six hundred and twenty schools in Lagos, Kano and other states of the federation will have access to the internet and devices aimed to aid digital learning.
This would be done in three months, with 20 schools in Lagos and Kano States enjoying this initiative this month courtesy of a partnership between Airtel Nigeria and UNICEF.
Airtel is making this possible for the 620 primary schools under the Reimagine Education Initiative, with 300,000 pupils expected to benefit from the scheme.
In an MOU signing ceremony to flag off the initiative at the weekend in Lagos, Airtel said it had completed the process of providing free access to the two digital platforms for the targeted beneficiaries, as it has committed $1.3 million worth of complimentary data for the two platforms and data provision for learners in the year alone.
It was gathered that in the first year of the five-year partnership, Airtel would provide all the resources for digital learning to the 620 identified schools, including reliable broadband connectivity, tablets, and free access to a world-class curriculum through the Nigeria Learning Passport (NLP).
NLP, developed by the Federal Ministry of Education, UNICEF and Microsoft, is an e-learning platform with online and offline capabilities that enables continuous access to quality education, Airtel's support will benefit students with uninterrupted access to quality learning materials.
The leading GSM provider is also providing free access for any Airtel subscriber to Youth Agency Market Place (YOMA), a UNICEF digital platform for skilling, upskilling and encouraging young people's engagement.
Currently, YOMA has 115,000 users in Nigeria. This number is expected to grow with Airtel support, especially for young people living in hard-to-reach areas with no to low access to data or connectivity.
"Education, especially digital learning, forms a significant part of the company's sustainability agenda for Nigeria, and it will stop at nothing to bridge the huge digital gap that currently exists in mostly rural primary schools across the country," the chief executive of Airtel Nigeria, Mr Surendran Chemmenkotil, said at the unveiling of the campaign.
Speaking further, he said, "With this programme and partnership, we are providing both world-class education and digital inclusion for thousands of underprivileged children, and our goal is to connect, empower and transform as many children and young people as possible.
"Education is power, and connectivity provides the leverage to become unstoppable. At Airtel, we are confident that this investment will not just transform lives but will create a wonderful future for millions of Nigerian children and young people."
"This is an important milestone and a step closer to reducing the digital divide in Nigeria. Quality digital learning is the fastest route to improving learning and equipping children and young people with the 21st-century skills needed to fulfil their potential and live their dreams.
"We are delighted that Airtel Nigeria shares UNICEF's vision and will help in driving the process to scale-up access to digital learning for children and young people across these schools," UNICEF's Country Representative in Nigeria, Cristian Munduate, said.
The Re-imagine education project is a five-year partnership between Airtel and UNICEF to help accelerate the roll-out of digital learning by connecting schools to the internet and ensuring free access to learning platforms across 13 countries. By providing equal access to quality digital learning, particularly for the most vulnerable children, the partnership will help to ensure that every child reaches his/her full potential.
Airtel to Accelerate Digital Learning for Nigerian Children
By Modupe Gbadeyanka
Nigerian children have been reassured of the commitment of Airtel Nigeria to accelerating digital learning in the country.
As part of activities to commemorate World Children's Day, the telecommunications service provider partnered with UNICEF to host Augusta Anuguo (Esther), the differently abled child star featured in Airtel's latest TVC, Esther.
During the ceremony at the Airtel headquarters in Ikoyi, Lagos, Miss Anuguo had the rare privilege to function in the capacity of Airtel Nigeria's CEO and MD, Mr Surendran Chemmenkotil, as she emerged CEO for the day.
Using this privilege and executive powers as CEO, she remarkably led an advocacy campaign for Nigerian children, especially the differently abled, as she signed a policy for Airtel Nigeria to continue to pursue opportunities that will accelerate digital learning for all children in the country, regardless of ethnicity, location, or ability.
Impressed with her performance, Mr Chemmenkotil awarded the sum of N1.5 million to Miss Anuguo to support her education and her advocacy for Nigerian children as a key influencer.
"I am also happy to offer Miss Anuguo a scholarship of N1.5 million to support her education. This gesture is to encourage her to continue her advocacy for differently abled children as she champions their cause as a key influencer. Thank you for all you do, Anuguo," he said.
The Airtel Nigeria boss also stated that, "Airtel Nigeria joins UNICEF and the entire world to mark World Children's Day. As a company, Airtel is committed to Nigerian children and will continue to support initiatives that will create a better future for all children.
"We are happy to mark this day with Esther as well as all Nigerian children, and we shall continue to support platforms and initiatives that will lead to a better future for all children in our dear country, Nigeria."
World Children's Day was first established in 1954 as Universal Children's Day and is celebrated on November 20 each year to promote international togetherness and awareness among children worldwide and improve children's welfare.
Egbeyinka Elizabeth Shines at 8th Glorious Vision University Convocation
By Modupe Gbadeyanka
A student of the Department of Chemical Science of Glorious Vision University (GVU), Ogwa, Edo State, Miss Egbeyinka Elizabeth, was the cynosure of all eyes at the institution's 8th convocation ceremony held recently.
Miss Egbeyinka emerged as the best graduating student with a 4.82 Cumulative Grade Point Average (CGPA), sweeping several awards and cash gifts at the event.
Business Post gathered that the brilliant student went home with the Vice-Chancellor prize for Overall Best Student, TACN Remo Area prize for Best Graduating TACN Member Student, and Departmental prize for Best Student in the Department of Chemical Sciences.
She also won Professor (Mrs) May Foluso Ogbe prize for Overall Best Graduating Female Student, Professor (Mrs) Olusola Omueti prize for Overall Best Graduating Student in Bio-Chemistry, Deaconess (Dr) P. A. Akpan prize to the Best Graduating Science Student, and Dean, COLBAS prize for Best Student in the College of Humanities.
At the programme, Miss Egbeyemi was commended for her brilliance and charged to continue to be a good ambassador of the institution by imbibing the knowledge she has acquired from the school.
In his speech at the convocation, the Visitor and Chancellor of Glorious Vision University, Pastor Emmanuel Segun Awojide, congratulated the graduating students, saying the accomplishment was worth celebrating.
He also tasked Nigerians to keep praying for the country, especially as the nation prepares for the general elections in 2023, stating that Nigeria, especially the church, is in dire need of the right leaders to steer the ship of the country to the Promised Land.
The cleric, who doubles as the National Vice President and LAWNA Territorial Chairman of The Apostolic Church Nigeria (TACN), emphasised that Nigerians must cry out to God, who he said owns Nigeria.
The man of God, represented by the Vice Chairman of LAWNA Territory, Pastor Okpako Uyeh, also used the occasion to thank members of the church for supporting GVU, which used to be known as Samuel Adegboyega University (SAU).
"Let me thank all sponsors and members of The Apostolic Church Nigeria LAWNA Territory for their overwhelming support to the growth and development of the Glorious Vision University despite the current economic hardship in the country. This sacrifice will not go unrewarded in Jesus' name," Pastor Awojide, who is also the National Chairman of the Christian Pentecostal Fellowship of Nigeria (CPFN), stated.
A total of 100 students graduated with various degrees at the 2022 convocation attended by several persons. The school, established by TACN, awarded diploma degrees to three students, first degrees to 94 students and second degrees to four students.
Latest News on Business Post