Instagram Safety Tips You Need to Know
Whether you use Instagram for posting selfies, sharing pictures of your dinner, following the latest happenings of your favourite celebs, or running your online shop, it's undeniable how the app has become a big part of our lives.
It's also really important to learn how to stay safe and secure on Instagram, as sharing content with such wide-reaching audiences comes with its own set of risks.
Instagram has safety tools that range from account security to engagement and comment moderation, all with the aim of helping you stay safe on the platform. Follow these tips to secure your account and enjoy a safe experience on Instagram.
Make your passwords strong and undisclosed
The first step to securing your account from unauthorised access is a strong password. For many people, the choice of a password is made based on memorability and this means that in many cases, passwords are simple and repeated for accounts on different platforms. Passwords like this make your account prone to unauthorised access.
Our tip for choosing a strong password is to use a combination of at least six numbers, letters and symbols to form a password that you use for only Instagram. This unique password should be kept safe and known to only you to avoid access to your account.
Also, if you ever have to access your account from another or a shared device, do not check the "Remember Me" box when logging in and remember to log out of your account when you're done.
Set up two-factor authentication for safer access
In addition to choosing a strong password, setting up two-factor authentication is great for securing your Instagram account. Two-factor authentication is basically a process that requires multiple sign-in processes in order to secure your account.
This means that in addition to providing your account username and password when signing in, two-factor authentication will also require your phone number every time you log into your account from a new device.
With this process, even if someone else has your password, they would be unable to log into your account if they do not have your phone.
Switch your account to private to manage who sees your posts
Generally, accounts on Instagram are visible to the entire user community except for accounts that have been set to private. You can switch your account to a private account to control who can and cannot see your content on the platform.
Private account users also have the ability to remove followers without necessarily using the "Block" button. Switch your account from public to private by following three easy steps: go to your profile, navigate from your profile to the "Settings" gear, then toggle "Private Account" on.
With your Instagram account in private, you will have to approve every follow request and be able to enjoy the other benefits of private accounts.
Block users from seeing your posts
Even if you do not want to make your account private, you can enjoy a safer experience on Instagram by blocking people you do not want to see your posts. The blocking tool on Instagram helps you remove people who you do not want to see your posts.
To block an account, go to the account's profile, open the menu in the upper right corner and tap on "Block User". Don't worry, Instagram does not notify users when you block them, and even though they can still mention your username on Instagram, this mention will not appear in your Activity.
If you go ahead and change your username on Instagram after blocking a user, they will be unable to mention you unless they know your new username.
Report abuse, bullying, impersonation or harassment
Help make Instagram safe for yourself and your friends by reporting any questionable activity or content that is against the Community Guidelines. If you see any form of abuse, bullying, harassment or impersonation, report it to make Instagram safe for all.
Follow these steps to report abuse, bullying, harassment or impersonation on Instagram:
To report a comment, swipe to the left and tap the arrow.
To report a specific post or an account, tap the "…" menu and then "Report."
Control the comments you want to see
The majority of the conversations on Instagram happen in the comments and it is important for you to feel comfortable with the conversations that happen in the comments under your post.
Instagram enables you to filter comments based on specific keywords or default keywords that have been identified. Otherwise, you can delete unwanted comments on your post by swiping left and tapping on the trash icon.
Alternatively, you can disable comments on your posts by toggling "Turn Off Commenting" in "Advanced Settings". On an older post, you can turn off commenting by tapping on the "…" menu.
Managing Talent to Cultivate Character, Competency & Career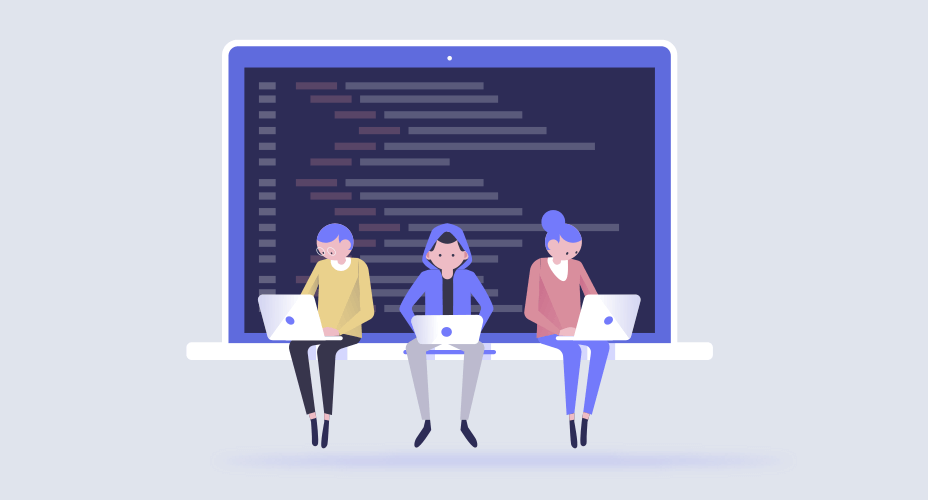 By FBNQuest
On June 21, 2022, the United Kingdom confirmed that Ukraine had destroyed a Russian vessel in the Black Sea. The strike was considered a game-changer for Ukraine, now viewed as a talented underdog in the Russia-Ukraine war. This also sparked a conversation about how the military recruits and retains top performers.
In a Marine Corps' talent management report (released November 2021), the Corps Commandant, David H. Berger, explained that the Force "must bring into the service the right people with the right skill sets, measure their talents, and then match their skills to the duties they desire and are suited to perform."
In the same way, organisations realise that to outperform the competition, developing a good supply chain for talent is non-negotiable: you simply get what you plan for.
Identifying Character and Competency
Usually, organisations would analyse past performance to identify future leaders. But interesting new research (by James Intagliata, Jennifer Sturman, and Stephen Kincaid) reveals that previous achievements are not always the sole measure of one's capabilities.
Drawing on a database of more than 23,000 candidate assessments for roles at public and private companies, the researchers analysed the behaviours of 1,500 individuals, from entry-level professionals to senior leaders, and isolated the following three psychological markers as reliable predictions of an individual's ability to grow and handle increased complexity in new roles:
Cognitive Quotient (CQ): While many organisations zero in on intellectual horsepower when considering leadership qualities, CQ measures advanced behaviours which differentiate individuals who creatively use their intellect to solve problems. Is it in their character to step back from tasks to see things from the perspective of their manager? In decision-making (big or small), are they able to scrutinise the landscape to anticipate the unexpected while proactively planning to create value, whatever their findings maybe? CQ is the person's ability to demonstrate creativity and innovation in solving problems and involves intuition, perception, and intellectual curiosity.
Drive Quotient (DQ): People with a high DQ continuously go beyond their comfort zones to happily take on new challenges. The motivation to excel, a strong work ethic, and persistence are excellent qualities that aspiring leaders commonly display, but the DQ differentiator is how the individual applies their energy. Not just to maximise personal performance but to develop and leverage the capabilities of others for organisational good. This is a distinction often overlooked in many models.
Emotional Quotient (EQ): Companies know they need leaders with emotional intelligence, but according to the researchers, they tend to focus on basic skills such as self-awareness, getting along with people, and being able to read the room, which is necessary but not sufficient. To find people with high EQ, the differentiators identified in the new research point toward a search for individuals who engage for impact. For example, those intentionally channelling their insights to influence stakeholders and negotiate outcomes. And in addition, individuals who are able and willing to deliver difficult messages with courage and empathy.
CQ, DQ, and EQ are each impactful. But together, these markers can help organisations identify and develop the leadership required to navigate unidentified challenges. In one of the researchers' double-blind studies, the three markers also accurately differentiated those who later made it to the C-Suite from those who didn't, two times out of three.
Optimising Career Development and Employee Retention in a Hybrid World
The COVID-19 crisis revealed a transformative relationship between Chief Executive Officers (CEOs) and Chief Human Resources Officers (CHROs), with the majority of CEOs surveyed saying that they would prefer their CHROs to spend more time finding, retaining, re-skilling and upskilling great employees. Talent management was top of mind.
There have also been massive changes in the mindset of employees, for whom re-assessing their career development has become more important than ever in the new hybrid work environment. In a recent interview with Satya Nadella, CEO of Microsoft, he suggested the need for Human Resource (HR) leaders and their companies to make the work experience inclusive and meaningful for employees, a paradigm shift from "I work for Microsoft" to "How well does Microsoft work for me?"
Asides from attracting and retaining talent, employee commitment is built over time through expanded opportunities, learnings, feedback, and career coaching. An O.C. Tanner Institute study has shown that companies that prioritise career development see an increased likelihood of engagement (+115%), opportunity (+167%), and personal success (+152%). The probability of increased engagement is 3.7 times higher for companies that provide opportunities to grow in specific areas, acquire new skills, and work on special projects.
To help CHROs execute core talent management components such as planning, recruitment, employee onboarding, performance management, learning and professional development, compensation management, and succession planning – an automated Talent Management System (TMS) is deployed to deliver these processes via software modules. TMSs are also increasingly responsible for supporting the remote workforce by promoting proactive conversations, increasing shared commitment, and driving social engagement.
In Conclusion
The Future of Work Today's HR leaders is expected to deliver quite a handful by attracting top talent, building an effective and engaged team, actively listening to employees, developing retention strategies, nurturing a happy and inclusive workplace, and developing a strong employer brand, while also seeking cost-effective mechanisms that tackle current and future uncertainties.
Little surprise that leading HR departments underscore the need to understand better and refine the employee experience to turn any possible attrition into attraction regardless of employee location (on-site or remote).
The future of work clearly demands that organisations must now leverage technology to power and scale a refined talent management system that fosters a culture of sustained innovation.
How Can Businesses Use Low-Code to Enable and Empower Teams?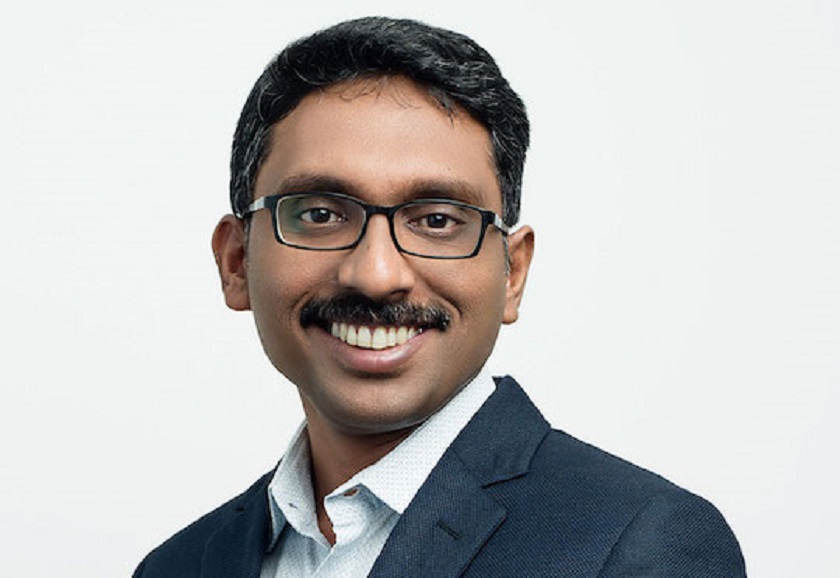 By Hyther Nizam
Most entrepreneurs understand how important it is to innovate and build new products constantly, but doing that the traditional way can be incredibly time and resource intensive. Even if you have the investment and funding needed for a team of developers, that doesn't guarantee you'll get new applications out at the speed you need to remain competitive.
It also doesn't guarantee you'll get the best possible applications for your wants and needs. After all, with traditional app development, you're relying only on developers to understand input from various teams within the organization and turn them into viable products. If your business is still in its early phases and people are still getting used to working with each other, that's not always a given.
With low-code platforms, employees are better equipped to execute their day-to-day tasks while solving their specialized difficulties and driving extra value from their current toolset without putting the organization or its security at risk. Fortunately, thanks to the rise of low-code platforms, this is increasingly feasible.
Understanding low-code
Civilians and professional developers can use low-code platforms. Basic low-code platforms allow business users with little coding experience to build apps to suit their business needs. The potential benefits of this might be obvious, but in case they aren't, here's a short breakdown of the benefits of using low-code platforms.
For the average startup developer team, it can eliminate a lot of heavy lifting. Since low-code platforms provide standard components such as forms, report templates, and ready-to-use code snippets, they immediately eliminate many of the repetitive tasks that make up the bulk of application development. The most progressive low-code development platforms have a full heap of capacities expected for making enterprise applications. Additionally, they can help eliminate errors, further taking time out of the development process. When utilized properly, they can help organizations build applications months faster than they would otherwise be able to.
Professional developers can also use low-code platforms that support developer-centric features, such as a full-fledged developer environment to hard code features to write functions that extend beyond low-code capabilities. Low-code platforms with additional capabilities allow users to build and scale complex business applications, too. This allows speedier delivery of custom solutions and better synergy between the business and the IT teams. With those benefits, it should hardly be surprising that, according to Statista, low-code development platforms will be worth US$65 billion by 2027.
Enabling and empowering
Knowing what the potential low-code platforms offer is one thing, but using them to enable and empower people across the organization to build applications is another. To get to the ideal position with low-code platforms, you should start with knowing what to look for in a low-code platform.
As well as the visual modelling and drag-and-drop interfaces which make low-code platforms easier to use, the platform should be secure. It should offer features to make your apps safer. No matter how appealing an app is, users are unlikely to embrace it if they feel unsafe using it. Having built-in security is even more important if sensitive data is involved at any step in the process. The last thing any business wants is to risk using a tool which potentially opens up a gateway to hackers.
Low-code platforms should additionally allow for multi-device deployment (meaning that an app only has to be created once accessible on any device) and facilitate scalability. More specifically, any applications created by an organization should allow it to add more users as the organization grows. This is especially critical for startup organizations, which have the chance to grow silo free and foster a habit of cross-organizational collaboration from the start.
It's in this kind of environment that people feel free to experiment and try things, regardless of whether or not they have any development experience. Most low-code platforms provide end-to-end application lifecycle management as well, so application quality is never compromised.
Accelerating serendipity
For startups especially, quick turnarounds can only be a good thing. At the very least, it means the startup will achieve its goals quicker than it would otherwise have done. It might also accelerate serendipitous developments that allow startups to pivot and achieve bigger and better things than if they'd stayed on their original paths.
The history of startups is littered with these developments. Flickr and Slack, for example, both started as internal tools for a massively multiplayer online game. Suppose multiple people across the organization are building tools that have the potential to be useful internally. In that case, there's a better chance that one of them will be useful for other people too.
A trusted companion to traditional development
Ultimately, every organization should want its employees to be as empowered as possible. The best way to ensure that is to get it right from the start. Low-code platforms can be incredibly powerful to ensure this is the case. While it will not replace traditional development, it can be a trusted companion, helping to reduce the load on professional developers and improving the efficiency of custom apps. As such, it can be a differentiator for businesses wanting to stand out in a competitive environment.
Hyther Nizam is the President MEA at Zoho Corporation
Minimum Wage Gimmicks and Leadership Tailored Challenges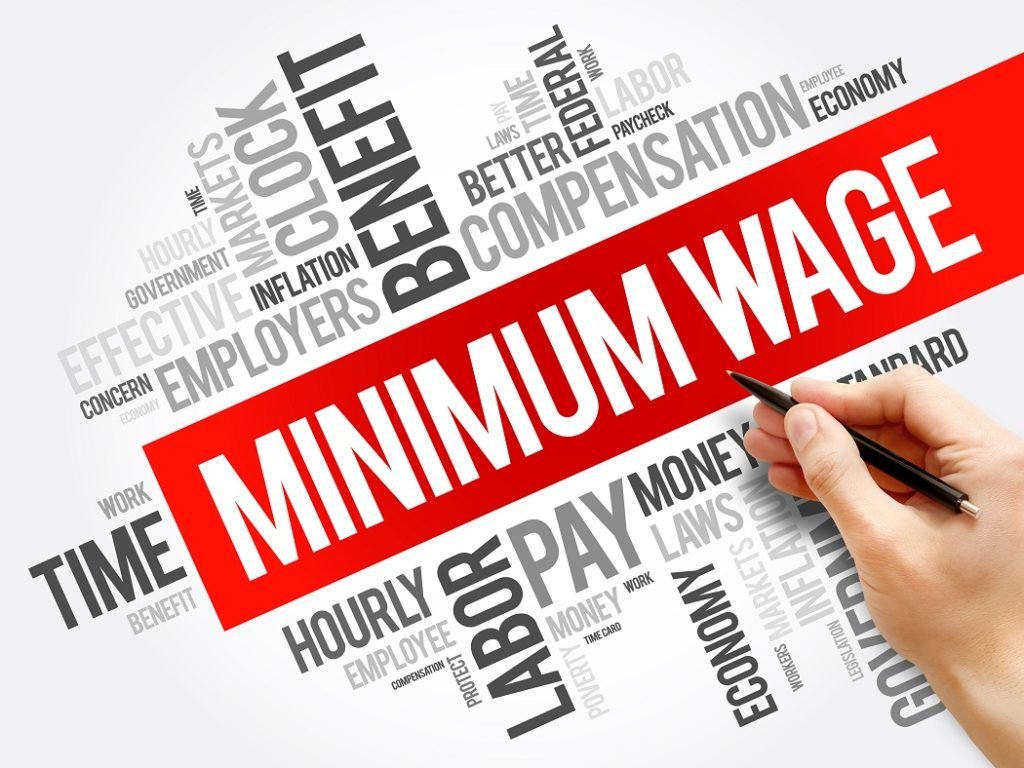 By Jerome-Mario Chijioke Utomi
It may not be characterised as hasty to conclude that the President Muhammadu Buhari-led federal government, after living in denial for a very long time, have finally come to terms with the fact that Nigerian workers have, in the past seven to eight years, faced unprecedented hardship as the government continues to debate minimum wage, and not even living wage, in a country where every commodity has skyrocketed except the monthly take-home of workers.
The above belief flows from a recent statement by the Minister of Labour and Employment, Dr Chris Ngige, who revealed this at the Nigeria Labour Congress (NLC) public presentation titled Contemporary history of working-class struggle in Abuja, where he, among other things, stated that there are plans to increase the N30,000 minimum wage in the light of inflation raving the world.
He said, "The inflation is worldwide; we shall adjust the minimum wage in conformity with what is happening now. The 2019 Minimum Wage Act has a new clause for review. The adjustment has started with the Academic Staff Union of University (ASUU) because the stage they are with their primary employers, the Ministry of Education, is a collective bargaining agreement negotiation. The adjustment had become important to reflect what was happening globally. In the current economic situation, the current minimum wage of N30,000 would not, in the present economic reality, pay workers' transportation fares to work for a month.
While this piece 'celebrates' the federal government's sudden but late realisation that life in Nigeria, quoting Thomas Hobbs, has become nasty, brutish, and short as  Nigerians diminish socially and economically. The privileged political class, on their part, continues to flourish in obscene splendour as they pillage and ravage the resources of our country at will; there is an urgent need for the federal government to go beyond this salary increase gimmick to recognise the fact that presently, no nation on the surface of the earth best typifies a country in dire need of peace and social cohesion among her various sociopolitical groups than Nigeria as myriads of sociopolitical contradictions have conspired directly and indirectly to give the unenviable tag of a country in constant search of social harmony, justice, equity, equality, and peace.
As a nation, Nigerians have never had it so bad.
Take, as an illustration, Nigeria, says a commentator, is a nation soaked with captivating development visions, policies and plans. Still, impoverished leadership and corruption-induced failure of implementation of development projects on the part of the political leaders are responsible for the under-development in the country. Mountains of evidence support how seriously off track the present administration in the country has taken the nation with their deformed policies, ill-conceived reforms and strategies,
Today, the greatest and immediate danger to the survival of the Nigerian state today is the unwarranted, senseless, premeditated, well-organised and orchestrated killings across the country.
Again, under the present administration, the country's economy on its part has shown its inability to sustain any kind of meaningful growth that promotes the social welfare of the people. The result can be seen in the grinding poverty in the land (80 per cent of Nigerians are living on less than $2 per day – according) to the African Development Bank (AfDB) 2018 Nigeria Economic Outlook. Nigeria is ranked among the poorest countries in the world.
Sadly, according to a report from Brookings Institute, Nigeria has already overtaken India as the country with the largest number of extremely poor in early 2018 in the world. At the end of May 2018, Brookings Institute's trajectories suggest that Nigeria had about 87 million people in extreme poverty, compared with India's 73 million. What is more, extreme poverty in Nigeria is growing by six people every minute.
This gory account has since morphed from bad to worse.
In education, for instance, ASUU has been on strike for over six months. In the same vein, 10.5 million children, according to reports, are out of school in Nigeria, the highest in the world.
Our industries continue to bear the brunt of a negative economic environment. As a result, job losses and unemployment continue to skyrocket, creating a serious case of social dislocation for most of our people.
The running of our country's economy continues to go against the provisions of our constitution, which stipulates forcefully that the commanding heights of the economy must not be concentrated in the hands of a few people. The continuous takeover of national assets through dubious (privatisation) programs by politicians and their collaborators are deplorable and clearly against the people of Nigeria. 'The attempt to disengage governance from public sector control of the economy has only played into the hands of private profiteers of goods and services to the detriment of the Nigerian people'.
This malfeasance at all levels of governance has led to the destruction of social infrastructure relevant to a meaningful and acceptable level of social existence for our people. Adequate investment in this area, it has been shown, is not the priority of those in power.
Our hospitals, whether state-owned or federal-owned, have become veritable death centres where people go to die rather than to be healed. The absence of basic items such as hand gloves and masks is indicative of the level of decadence and rot in the country's health national budget recommended by the United Nations.
Regarding the criminal justice system, our people, especially the poor and vulnerable, continue to suffer unprecedented acts of intimidation and violation of rights at the hands of security agencies across the country. As noted elsewhere, extrajudicial killings, lack of scientific-based investigation of crimes and corruption in the judiciary contribute to acts of injustice against the innocent. Our prisons have become places where prisoners are hardened rather than places of reformation of prisoners for reintegration back into society.
As to the solution to these challenges, this piece and, of course, Nigerians with critical minds believe that leadership not only holds the key to unlocking the transformation question in Nigeria but to sustain this drive, leaders must carry certain genes and attributes that are representative of this order.
Thus, as the nation braces up for the 2023 general election, one point Nigerians must not fail to remember is that only a sincere and selfless leader and a politically and economically restructured polity brought about by national consensus can unleash the social and economic forces that can ensure the total transformation of the country and propel her to true greatness.
This, as argued by Nigerians with critical minds, will help ensure that there is the provision of adequate social infrastructures such as genuine poverty alleviation programmes and policies, healthcare, education, job provision, massive industrialisation, and electricity provision, to mention a few. It is critical to jettison this present socio-economic system that has bred corruption, inefficiency, primitive capital accumulation and socially excluded the vast majority of our people.
For me, the only way this can be done is to work to build a new social and political order that can mobilize the people around common interests, with visionary leadership to drive this venture. Only then can we truly resolve some of the socio-economic contradictions afflicting the nation.
But in the interim, the federal government must abandon these minimum wage gimmicks and look for another thing to tell Nigerians.
Utomi Jerome-Mario is the Programme Coordinator (Media and Policy), Social and Economic Justice Advocacy (SEJA), Lagos. He can be reached via jeromeutomi@yahoo.com/08032725374
Latest News on Business Post