Tobacco Harm Reduction: The Imperative for Alternatives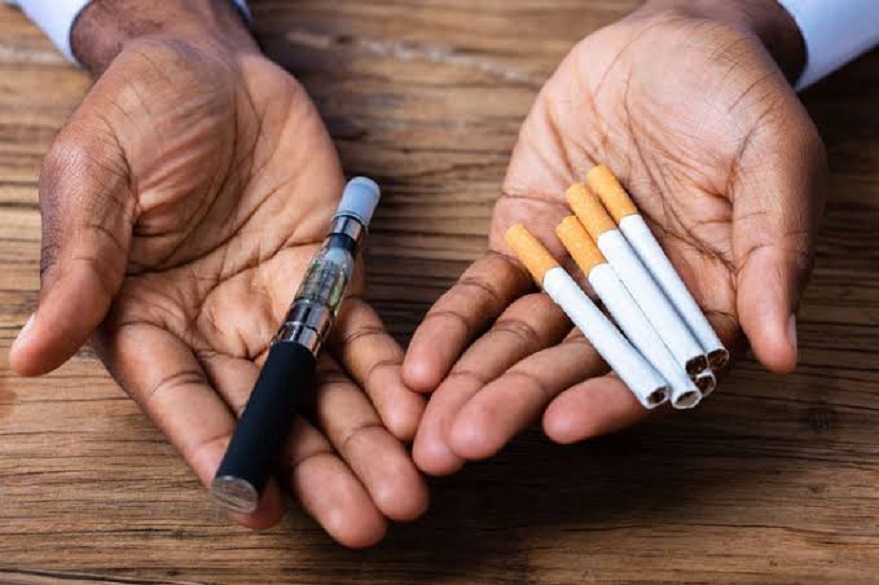 By Olufisayo Adeoti
There are concerns the world over about the health effects of tobacco, which is mostly consumed by smoking cigarettes, cigars or pipes.
In January 2021, the company, Johnson & Johnson Consumer Health, donated nicotine patches worth $800,000 to Jordan to help the country in its efforts to lower smoking rates. The donation was received by the country's ministry of health.
This was after the public health groups sounded the alarm on the prevalence of smoking among Jordanian citizens as Jordan became the country with the highest smoking rate in the world. A government study carried out in 2019 in collaboration with the World Health Organisation (WHO) revealed that eight out of every 10 Jordanian men smoked or regularly used nicotine products.
The WHO Representative for Jordan, Maria Cristina Profili, in response to the donation stated; "We are grateful for this donation which builds on WHO's existing efforts and a comprehensive programme to fight tobacco control in Jordan. The nicotine replacement therapy will help thousands of people in Jordan quit tobacco and lead a healthier life."
But still, WHO and several public health organisations maintain a prohibitionist approach toward tobacco harm reduction. Their position is that smokers must quit the habit or face the consequences of death or a myriad of health complications.
Agreed, quitting is the best option for smokers but what alternative choices or reduced risk products are available to consumers who cannot or do not want to quit?
A growing number of public health experts believe that providing less risky tobacco or nicotine products will achieve the same objective of reducing the health effects of smoking tobacco and in some instances help smokers quit. These experts in many ways are the proponents of Tobacco Harm Reduction.
In a statement by Professor David Nutt of Imperial College London, published by Counterfactual, where he urged WHO leadership to launch a comprehensive rethink of its approach to tobacco control, he says about alternative products: "There is no real scientific doubt that these smoke-free products are much safer than smoking and that they can help smokers quit. So we should be working hard to make that happen"
Tobacco Harm Reduction (THR) is a public health solution. The argument is that the harmful effect of tobacco is predominantly caused by the way it is consumed – smoking, but if the element of combustion (smoking) is removed and consumers are provided with less risky or alternative ways to consume tobacco or nicotine, then the public health concern on the health impact of tobacco is reduced.
Increasingly, proponents of THR are revealing success stories. A significant number of these stories or acceptance of THR is from developed economies and hopefully, it will begin to gain acceptance in less developed ones.
For instance, in the United Kingdom (UK), tobacco harm reduction within a regulated framework, encouraging smokers to use non-combustible tobacco or nicotine products, is supported by the UK government and most of the public health communities.
The National Institute for Health and Care Excellence (NICE) which issues evidence-based guidance on the most effective ways to prevent, diagnose and treat diseases and ill health published guidance on tobacco harm reduction. The guidance recognizes that quitting smoking is always the best option for smokers but it supports the use of licensed nicotine-containing products (NCPs) to help smokers not currently able to quit to cut down and as a substitute for smoking.
Public Health England (PHE) also published an independent evidence review on electronic cigarettes which concluded that the devices are significantly less harmful than smoking.
Furthermore, in the United States of America (USA), the food and drug administration (FDA) has begun to license alternative products as "modified risk tobacco product."
Sweden has long been considered by keen industry observers as a trailblazer in cutting down smoking rates among men. But their strategy was the use of reduced risk tobacco products like snus. Snus is a nicotine pouch that a lot of smokers have switched to over the years. It enables smokers who are unable or unwilling to quit to enjoy nicotine without having to contend with the dangerous substances that accompany combustible tobacco products.
In December 2020, Frost & Sullivan, a consulting firm that is world-renowned for its role in helping investors, corporate leaders and governments navigate economic changes and identify disruptive technologies, megatrends, and new business models reported that Japan had recorded a 34% drop in sales of cigarettes between 2015 and 2019 (attributing this decline to the availability of non-combustible, reduced risks products, mainly heated tobacco products (HTP). The report supports the position that the availability of non-combustible alternatives, less risky options is crucial for any society to achieve a decline in smoking among its citizens.
While the proponents of tobacco harm reduction have always called for the availability of alternative products, the response of WHO to the aforementioned donation of nicotine patches to Jordan would seem to lend credence to this notion as it openly celebrated the provision and availability of alternative products, reduced risk options to cigarettes.
It is imperative we develop a balanced approach in our polity. In seeking a drop in smoking rates in Nigeria or across Africa, what strategies do the relevant health authorities and regulatory agencies have? What is their stance on tobacco harm reduction (THR) and reduced risk alternative products?
How well do they understand THR? What independent researches and studies are they undertaking to improve their knowledge and understanding to enable an objective appraisal of this concept?
If the ultimate goal is to achieve a decline in smoking rates and reduce the adverse health impact of tobacco, evidence from countries that are succeeding continues to show that tobacco harm reduction must be pursued as a public health solution despite or in addition to ongoing smoking cessation initiatives.
Nigeria, as with other African countries (particularly in Sub-Saharan Africa), must institute robust dialogues and engagements with all relevant stakeholders to formulate effective policies and guidelines for the availability and use of reduced risk products.
Policies enacted on scientific evidence and the rights of consumers to have access to these products are not just essential but is a crucial step to reduce smoking rates and the health impact of combustible tobacco products.
Leaving things the way they are will have limited impact on the reduction of smoking incidence and will not help the government to achieve swiftly the public policy objectives of reducing the health risks associated with combustible tobacco.
Olufisayo Adeoti sent this piece from Lagos
8 Tips to Optimize Your Customer Service Experience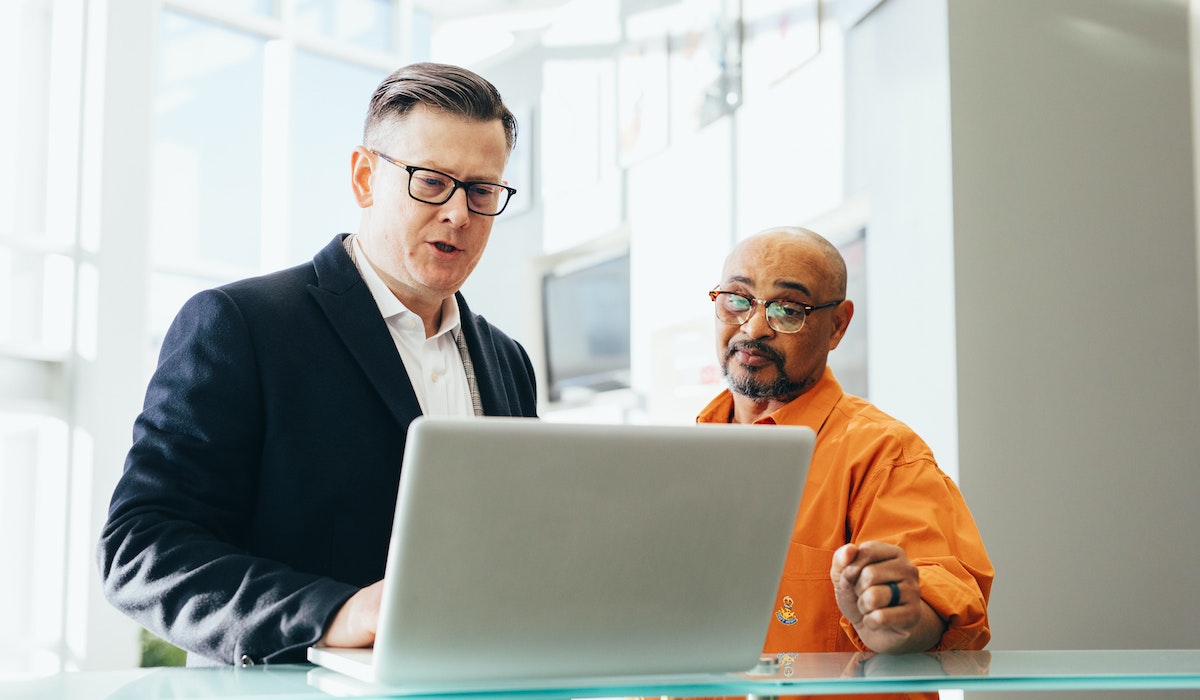 Customer service experience is often the deciding factor for whether a customer will frequently buy from your business or not. Investing time and energy into creating a positive customer experience will produce major returns. Here is a list of eight tips to optimize your customer service experience.
1. Understand Customer Needs
Knowing your customers' needs and adapting your service strategies is crucial. You can go about this by researching what inquiries are coming in and how satisfied existing clients are. What you learn from these sources can ultimately lead you to develop solutions that will be very useful for the customers. Your team will then be empowered to provide customers with a solution they need rather than what they want.
2. Seek and Promote Customer Feedback
If you want to stay ahead of the curve, it is essential to seek feedback from your customers. Please encourage them to share their experience by allowing them to complete customer service surveys. By doing so, you'll be able to track trends in your business and make changes where necessary. This will also help you see where improvements need to be completed and what strategies work well for your business. You can get customer feedback through online reviews, face-to-face conversations, and regularly inviting your customers. You can also know more about customer satisfaction through mystery shopping services. This helps you gather first-person insight into the customer experience.
3. Set and Communicate Clear Service Standards
You need to set transparent service standards and communicate them to all of your employees. This will help you ensure that customers receive the service level they expect. Create a crisis management plan and have it in place before any major incidents take place. Ensure that you train your staff to understand these procedures. When setting customer service standards, it is essential to consider the resources such as technology and staffing, realistic timescale, and the main customer contact point.
4. Communicate Company Culture
The goal of the business needs to be communicated clearly and consistently to all employees. When this happens, every employee will abide by it and should be motivated to work hard to achieve it. Ensure that you have a positive corporate culture, which all employees in the company know. You can utilize customer service training at your company, which will help your employees understand their roles and responsibilities and how they can contribute to achieving the business's goals.
5. Personalize your Customer Service
Customers are susceptible to how they are being treated. Establish a personal relationship with them and provide them with a pleasing experience. This will encourage them to come back in the future and refer their friends to you. You can achieve personalized customer service by listening and responding to them, addressing them by their names, greeting and welcoming them, and demonstrating empathy in poor experience situations. Try to achieve this in every customer interaction.
6. Invest in Customer Service Training
Customer service training will help employees to understand the importance of customer service and how to deliver it. Consider getting your employees to attend a good customer service training program, which will significantly improve the level of customer service at your business. At the end of these programs, employees can put their new-found knowledge into practice and bring their expertise with them to each specific customer interaction. The trained staff will provide tailored customer service more sustainably.
7. Analyze Customer Concerns and Complaints
Find out customers' complaints and ensure that your business handles them effectively. You can find out the reasons for customer complaints by analyzing them. This way, you can know how to solve problems. You can use many tools to find customer concerns and complaints, such as mystery shoppers, questionnaires, and surveys. You can then use this information to change your business strategy if needed.
8. Reward your Employees
Employee recognition is critical to any business's success. You can recognize your employees by giving them special gifts, rewards, and bonuses. You can also give them thank you cards or even a simple thank you email. This will encourage them to work hard and help deliver great customer service to their clients.
Conclusion
To succeed in customer satisfaction, it is essential to know your customers. The best way of doing this is by establishing a personal relationship with them and understanding their needs. By setting clear standards for your team, communicating with them well, and analyzing customer concerns and complaints, you can improve your business' efficiency in providing excellent customer service.
The Coming of Barry Ndiomu as Presidential Amnesty Interim Coordinator
By Jerome-Mario Chijioke Utomi
The recent disengagement of Colonel Milland Dixon Dikio (rtd) as the interim Coordinator, Amnesty Programme, after two years of being in the saddle by President Muhammadu Buhari precisely on Thursday, September 15, 2022, and has in his place appointed Major-General Barry Ndiomu (retd) has again shown that bosses are neither a title on the organisation chart nor a function. But they are individuals and are entitled to do their work. It is incumbent for the occupier to do this work or be shown the way out by the real job owner.
Qualifying this recent development as a departure from the old order is the new awareness that the Dikio has, unlike his predecessors, congratulated the Odoni, Sagbama Local Government Area, Bayelsa State-born, and Nigerian Defence Academy 29th Regular Combatant Course trained Ndiomu for succeeding him as the new boss of the programme.
While thanking God for His grace and profound gratitude to President Buhari for allowing him to serve the country, Dikkio, in that report, explained that he has firmly set on the course the mission to transform ex-agitators to become net contributors to the economy of the Niger Delta and the nation at large.
To keep issues where they belong, it is important to underline that the purpose of this present intervention is not to subject Dikkio's tenure to intensive scrutiny. Rather, it is aimed at assisting the Coordinator in succeeding in his new responsibility. That notwithstanding, the truth must be told that Dikkio's claim of transforming ex-agitators into net contributors to the economy of the Niger Delta and the nation at large had not gone without eliciting reactions from stakeholders and the general public.
For instance, while some consider the claim true and objective, others view it with scepticism.
Moreover, from the above experience, Ndiomu, the new interim boss of the organisation, must, as an incentive to success, design a circle of learning and empowerment for himself that will allow him to see things that his predecessors did not see and formulate transformational strategies.
He must not fail to remember that the luxury of a leisurely approach to an urgent challenge is no longer permissible in the modern-day leadership arena. He must recognise the fact that what partially explains the failure of his predecessors is traceable to their decision to do good instead of doing well.
For a better understanding of this position, 'doing-good entails charity service or so-called selfless service where one renders assistance and walks away without waiting for any returns. On the other hand, doing well describes reciprocation and 'win-win' because the doer is also a stakeholder and intends to benefit at least in goodwill and friendship'.
To change this trend, localise, grasp and find solutions to the critical issues plaguing the programme, it is important to recognise that bringing a radical improvement or achieving sustainable development will not be possible if you present yourself as an all-knowing, more generous, more nationalistic, selfless, more honest or kind, more intelligent, good looking or well-briefed than other stakeholders.
Again, succeeding on this job will, among other things, require two things: first, you should guard against the euphoria inspired by such appointments; make no grandiose plans or claims while your thinking is altered by feelings inspired by triumph; and secondly, the corrupting tendency of the additional power you have won. Try not to feel that much less accountability because you have that much power. You still must answer to yourself, and you must more than ever lead.
Another point you must not also fail to remember is that your enemies are everywhere and have with this appointment increased in number, locations and forms. "You must love your neighbour but keep your neighbourhood', view corruption as something/act that destroys and breaks that trust which is essential for the delicate alchemy at the heart of representative democracy.
You must avoid the ongoing experience at the Niger Delta Development Commission (NDDC). A sister initiative was also established by the federal government to facilitate integrated development in the region but has yet to be identified because a sheep has gone its way 'abandoning the people of the coastal areas it was created to protect. There is an urgent imperative to carry the stakeholders along, particularly the Niger Delta youths who are supposedly the real beneficiary of the programme.
At this point, it is important to remember that the original amnesty document, as proclaimed by Yar'Adua, was meant to stand on a tripod-with the first part of the tripod targeted at disarmament and demobilisation process; the second phase to capture rehabilitation which is the training processes, while the third phase is the Strategic Implementation Action Plan. This last phase was designed to develop the Niger Delta massively but was unfortunately ignored by the federal government. You must look into this to succeed.
Remember, stakeholders have recently questioned the wisdom behind teaching a man to fish in an environment where there is no river to fish or training a man without a job creation plan. They are particularly unhappy that the amnesty initiative, which was programmed to empower the youths of the region via employment, has finally left the large army of professionally-trained ex-militants without jobs.
In fact, the region is in a dire state of strait because unemployment has diverse implications. While pointing out that security wise, a large unemployed youth population is a threat to the security of the few that are employed, and any transformation agenda that does not have job creation at the centre of its programme will take us nowhere'.
In making this call, it is obvious that there is nothing more 'difficult to handle, more doubtful of success, and more dangerous to carry through than initiating such changes as the innovator will make more enemies of all those who prospered under old order'. But any leader that does come out powerful secured, respected and happy. This is an opportunity you must not miss.
Finally, as a flood of congratulatory messages continues to flow into your home, two things stand out. The moment portrays you as lucky. But like every success which comes with new challenges, the appointment has thrust yet another responsibility on you- an extremely important destiny; to complete a process of socioeconomic rejuvenation of the Niger Delta youths, which we have spent far too long a time to do.
Therefore, you must study history, study the actions of your predecessors, see how they conducted themselves and discover the reasons for their victories or defeats so you can avoid the latter and imitate the former.
If you can correct the above challenge, it will be your most powerful accomplishment for earning new respect and emulation. And if you are not, it will equally go down the anal of history.
Jerome-Mario Utomi is the Programme Coordinator (Media and Public Policy), Social and Economic Justice Advocacy (SEJA), a Lagos-based Non-Governmental Organization (NGO)
Searches on Google Reveal Nigerians Are Feeling Uncertain
By Juliet Ehimuan
Since Google launched in Nigeria, we've seen a few periods of global uncertainty, including the 2008 financial crisis, increasing frequency of climate-related disasters, and a global pandemic. Each brought its degree of uncertainty – and people turned to Google each time to seek information and help them make decisions.
We're once again seeing search trends that show people are feeling unsure about the world around them. Fortunately, a lot has changed in the past fifteen years that can help. In 2007, only 20% of the world's population had internet access. Today, 38% of Nigerians and 60% of the world are online: with all the information, skills and support technology can provide.
Technology cannot solve all of these trends' concerns and anxiety, but it can be used to help. Here are some Search trends we've seen in Nigeria this year and how technology and business can and should intervene.
Concerns about covid and the climate aren't going anywhere
As economies re-open, it could be tempting to think that the uncertainty of the pandemic is behind us. Search interest in coronavirus hit an all-time high worldwide in March 2020 – but it is far from leaving people's concerns entirely, as searches have changed to reflect new phases of the pandemic.
In Nigeria, in the past 90 days, searches for "difference between covid and flu" and "symptoms of coronavirus" doubled (+100%), while searches for "causes of coronavirus" went up by 90%.  Google will continue to provide accurate and timely information on everything from symptoms to vaccines as people strive to return to everyday life.
Additionally, Search trends show that apprehension about the climate crisis has continued to grow. Search interest in climate change reached the highest level of the past decade in April 2022 in Nigeria, while searches for other environmental issues, including "climate change", "pollution" and "global warming" reached an all-time high in April 2022.
Given these concerns, businesses need to both help customers make small, meaningful changes and to walk the walk themselves, reducing emissions and cutting their footprint.
Creating technology to help achieve this is a key part of our role. Google wants to help 1 billion people make more sustainable choices by the end of this year and is making changes to our most popular products to help make sustainable decisions easier. Our eco-friendly routing, for example, which was recently launched in Germany, will help users cut their bills and emissions by providing them with the most fuel-efficient and quickest route. This change alone could save 1 million tonnes of carbon emissions a year.
Cybersecurity and privacy online have never been more important
With more people using the internet to manage their daily lives than ever, it's no surprise that there has been an increase in searches about cybersecurity and privacy.
Nigerian searches for "what is phishing" increased by 40%, while searches for "phishing attack" increased by 50%. Additionally, search interest in Privacy increased by 30% in Nigeria compared to last year, and searches for private browsing went up by 60% compared to last year.
People want to embrace technology – but they want to know that their personal information will be safe. To help with that, Google has built many of the internet's first tools to manage confidential data – like the Privacy Checkup, a central place which allows you to review your key privacy settings, and Takeout – where you can download or delete your Google data. We are also working with the industry and regulators to make changes across the board – prioritising users' privacy and security.
People want to understand the wider economic uncertainty – and are keen to save
As our CEO, Sundar Pichai, said recently, we face "an uncertain global economic outlook". Search trends show that people want to understand better what's happening and how they can manage it.
Searches for "how to make money" have been the top "how to make" search in Nigeria in 2022, while searches for "how to save" increased by 20%. Searches for "how to start a business" dropped in Nigeria this year.
We've seen this before. During the pandemic, businesses that adopted new digital skills built 'a digital safety net'. Working in partnership with governments and other organisations, Google has helped 10 million people to find jobs, digitise and grow across the region – and we stand ready to support them again now.
These trends show people feel uncertain about what lies ahead, but no matter where we head, I'm hopeful that technology will form a part of the solution. Our mission at Google to make information accessible and useful has never been more important: and we're here to help.
Nigeria:
In the last 90 days, "covid-19 household loan application form" almost trippled (+180%); "difference between covid and flu" and "symptoms of coronavirus" doubled (+100%); "causes of coronavirus" went up by 90%, "coronavirus history" increased by 70% and "signs of covid" rose by 40%

There is no search interest in climate anxiety or eco anxiety in Nigeria. However: Search interest in climate change reached the highest level of the past decade in April 2022 in Nigeria

Search interest in the vertical environmental issues – which tracks search interest in search terms such as ""climate change"", ""pollution"" and ""global warming"" – has reached an all-time high in April 2022. "

Search interest in Privacy went up by +30% in Nigeria in H1 2022 vs H12021 whilst search interest for Phishing increased by +40%. Search term "phishing website" more than doubled (+100%) while "phishing meaning" increased by 80%. "phishing attack" rose by +50% and "what is phishing" went up by +40%

Private browsing went up by 60% in Nigeria in H1 2022 vs H1 2021. Search interest in the topic has reached its highest point of the past 9 years in July 2022

Searches for privacy in general went up by 30% in H1 2022 vs H1 2021; selected terms related to privacy which also went up: "privacy policy generator" +130% and "privacy policy" rose by 40%.

Search interest in Money peaked in July in Nigeria.

"how to make money" is one of the top searched "how to" questions in the country so far in 2022. "how to save" went up by 20% in H1 2022 vs H1 2021

Search interest in "how to start a business" has dropped in Nigeria this year
Juliet Ehimuan is the Director of West Africa at Google
Latest News on Business Post