9b Fraud: Court Admits More Exhibits Against Nyako, Others
By Modupe Gbadeyanka
A Federal High Court in Maitama on February 20, 2017 admitted 26 documents as exhibits in the trial of a former Governor of Adamawa State, Mr Murtala Nyako, who along with his son, Senator Abdul-Aziz Nyako, Abubakar Aliyu and Zulkifikk Abba, are standing trial for a N29 billion fraud.
The Economic and Financial Crimes Commission (EFCC) is charging them with a 37-count charge bordering on criminal conspiracy, stealing, abuse of office and money laundering.
They are alleged to have used five companies – Blue Opal Nigeria limited, Serore Farms & Extension Limited, Pagoda Fortunes Limited, Towers Assets Management Limited and Crust Energy Limited, among other companies to commit the fraud.
Justice Okon Abang had at the last sitting of January 25, 2017 adjourned to today due to the absence of third prosecution witness, Olabode Farinuola, a staff of Zenith Bank, through whom the documents were supposed to have been presented in court.
At the resumed sitting, prosecution counsel, Rotimi Jacobs, SAN, told the court that Farinuola had resigned from the bank and had traveled out of the country to the United States.
"This is the new development, after we made inquiry with Zenith Bank and so they have provided us with another witness," he said, urging the court to "set aside Farinuola's evidence".
No objections were raised by Kanu Agabi, SAN, counsel to Nyako, his son and Serore Farms & Extension Limited; Y.C Maikyau, SAN, counsel to Abubakar Aliyu; Ibrahim Isiyaku, counsel to Zulkifikk Abba and Towers Assets; counsel to Blue Opal Nigeria limited, Olumide Olujimi; and counsel to Crust Energy Limited, O. A. Dada.
Justice Okon Abang, thus ruled that "since prosecution witness 3, PW3 is not in court to complete his evidence in-chief, it is hereby set aside and expunged".
Ugwu Remigius, compliance officer with the Maitama branch of Zenith Bank, who replaced Farinuola thereafter took the witness box.
While being led in evidence by Jacobs, he said, "I worked with Farinuola at the compliance department we printed and compiled the documents as regards to the request of the EFCC for the statement of accounts, account opening packages and certificate of identification with regards to companies they were investigating."
He thereafter identified the documents linked to the defendants, which the EFCC alleged to have been used to perpetrate the fraud.
The defence raised no objections to the admissibility of the documents.
Justice Okon, while adjourning to February 21, 2017 for "continuation of trial", admitted the documents in evidence and marked them as exhibits C1-C63, D1-D274, E1-E60, F1-F235, G1-G154, H1-H42, I1-I203, J1-J35, K1-K16, L1-55, LB1-53, M1-38, N1-37, O1-34, P1-66, Q1-34, R1-28, S1-54, T1-27, V1-33, W1-60, X1-28, Y1-40, Z1-31, ZA1-250.
ICPC Uncovers N7bn Padded in Budget as Empowerment Projects
By Aduragbemi Omiyale
The chairman of the Independent Corrupt Practices and Other Related Offences Commission (ICPC), Mr Bolaji Owasanoye, has disclosed that the agency has discovered the fraudulent insertion of over N7 billion in the budget by some politicians as empowerment projects.
He made this disclosure at the 4th National Summit on Diminishing Corruption in the Public Sector held at the State House Conference Centre on Tuesday in Abuja.
"Just last week, the commission, in collaboration with the Budget Office and stakeholders, met with some MDAs on the recurring surpluses in their payroll to determine proactive measures to improve the budget process. We also actively review the budget to prevent abuse by senior civil servants and PEPs who sometimes personalise budgetary allocation for direct benefit. In one case, a PEP successfully increased an agency's budget for the agency to buy a property from him. 
"In another case, the PEP inserted soft projects worth over N7 billion for a catchment population of about one million in the name of empowerment. Both cases are under investigation," Mr Owasanoye revealed at the event.
He further said that the intensified scrutiny of personnel and capital cost of Ministries, Departments and Agencies (MDA) by ICPC has led to proactive restrictions of surpluses or duplications in the budget, decrying how some unscrupulous persons undermined the system by abusing the budgetary process for their gains.
He said ICPC reviews of special funds meant to improve education delivery such as UBEC and TETFUND has also revealed continued abuses and breach of procurement standards and compromise of statutory mandates while a System Study and review on SUBEB in six states for 2019-2020 revealed that the intention of UBE law to support states to improve basic education is frustrated by lack of commitment by state governments in not providing matching grants amongst other defaults.
The ICPC boss also disclosed that the commission, in support of the government's effort to improve revenue generation, has recovered N1.264 billion in tax in 2022, maintaining that the organisation would continue to investigate the diversion of tax and other statutory revenues.
The keynote speaker and former chairman of the Independent National Electoral Commission (INEC), Professor Attahiru Jega, decried how some reform policies formulated with good intentions are often circumscribed by endemic in the education sector. 
He listed such reforms to include the Procurement Act 2007, which requires that contracts of certain threshold should seek approval either at the Ministerial Tenders Board (MTB) or the Bureau for Public Procurement (BPP), the requirement by members of the National Assembly that every Vice-Chancellor must appear to defend their budgetary proposals before funds would be appropriated and the recent requirement by the federal government that no university should recruit any staff, even to fully existing vacancies, without at least three layers of approvals by the Federal bureaucracy at the NUC, Head of Civil Service of the Federation and the Office of the Accountant-General of the Federation. 
"All these three policies/measures, in spite of the good intentions, which may have underlined them, not only undermined the relative autonomy of the universities but have also introduced extraneous relations and influences laden with corrupt practices. Submissions made by Vice Chancellors to, especially, MTBs often returned with reversed contract awards for extraneous and inexplicable reasons," he said.
"In the past, the NUC presented and defended the budget for federal universities, and appropriated funds were shared/allocated to universities transparently, using a widely known formula. Nowadays, VCs who go to the National Assembly to present/defend their universities' budgets are 'compelled' or 'induced' to make deals in order to either prevent cuts in their budgetary proposals or so as to get substantial padding in their appropriations for projects to be executed solely by the Senator who negotiated the deal.
"With regards to obtaining approval, prior to recruitment or replacement of staff, there is evidence to suggest that VCs have to guarantee slots for the approving authorities to secure approvals. In filling those slots, no regard is paid to advertised vacancies, and required qualifications for the positions and, almost invariably, more unrequited non-academic staff are employed, further distorting the ratio of non-academic staff to academic staff in the NUC guidelines," he added.
While speaking on the negative consequences of corruption in the education sector, Professor Jega observed that its solutions could not be found in isolation, saying strategies for its resolution would necessarily have to be in the context of a comprehensive grand strategy for addressing corruption in the wider public sector. 
He also called for an active citizenry to demand quality education for their children, saying doing so would make the sector accountable.
The high point of the summit was the presentation of the Public Service Integrity Award to Superintendent Daniel Itse Amah, a police officer who rejected a bribe of $200,000 from an armed robbery syndicate, and the presentation of a plaque and a painting made by an ICPC officer,  Mamman Kuru John, using the most recent and modern mode of painting known as impacto.
Spleet Raises $2.6m to Spread Rent Offerings, Products to Nigerians
By Adedapo Adesanya
Nigerian prop-tech startup, Spleet, has closed a $2.6 million seed round to scale its residential rent-focused products.
The funds were provided by MaC Venture Capital, Noemis Ventures, Plug and Play Ventures, Assembly Fund, Ajim Capital, Francis Fund, as well as Metaprop VC and HoaQ Fund.
This fresh injection followed the $625,000 pre-seed funding round raised by the company in March.
Since its inception, Spleet has processed millions in rent, housed over 1,000 tenants and onboarded over 35 individual and corporate landlords.
With the funding, the startup plans to expand its product offerings to include Collect, a service that automatically receives rent payments on behalf of landlords; Verify, a tool that enables landlords and real estate agents to vet and carry out adequate background checks on tenants before offering lease agreements; and Rent Now Pay Later, a no collateral, affordable-interest rate rental loan product.
The Rent Now, Pay Later, which has been in the testing phase since December, gives renters access to no-collateral loans up to N3 million with an interest of about 3.5 per cent monthly to finance rent payments.
It is built on the back of payroll access, with a handful of users who make a one-month down payment while the company finances the remaining 11 months.
Speaking on the funding, Mr Tola Adesanmi said, "This funding would go into deepening our product offerings for landlords, real estate agents and tenants across Nigeria and testing out new markets."
"The housing crisis is an enormous problem that impacts us at a global scale, and Africa is no exception," said Mr Marlon Nichols, co-founder and managing general partner at MaC Venture Capital.
"In countries like Nigeria, the requirement for tenants to provide 12-to-24 months of rent payment in advance creates a barrier for large parts of the population in accessing the rental market and essentially renders them homeless. MaC is proud to partner with Spleet as it continues to bring forward a comprehensive solution that effectively serves both sides of the housing market and makes true deposits to combating homelessness," he added.
Founded by Mr Adesanmi in 2018 from the need to find rentals with flexible payment options in Lagos as opposed to the usual one or two-year upfront payment options, Spleet allows homeowners to rent their apartments to vetted individuals while also helping people easily find places to stay.
The startup enables landlords to verify and scrutinise tenants and also automates rent collections. Its nonperforming loans ratio recorded so far stands at 1.2 per cent.
Nigeria Inaugurates Mini Grids Programme to Expand Clean Energy Access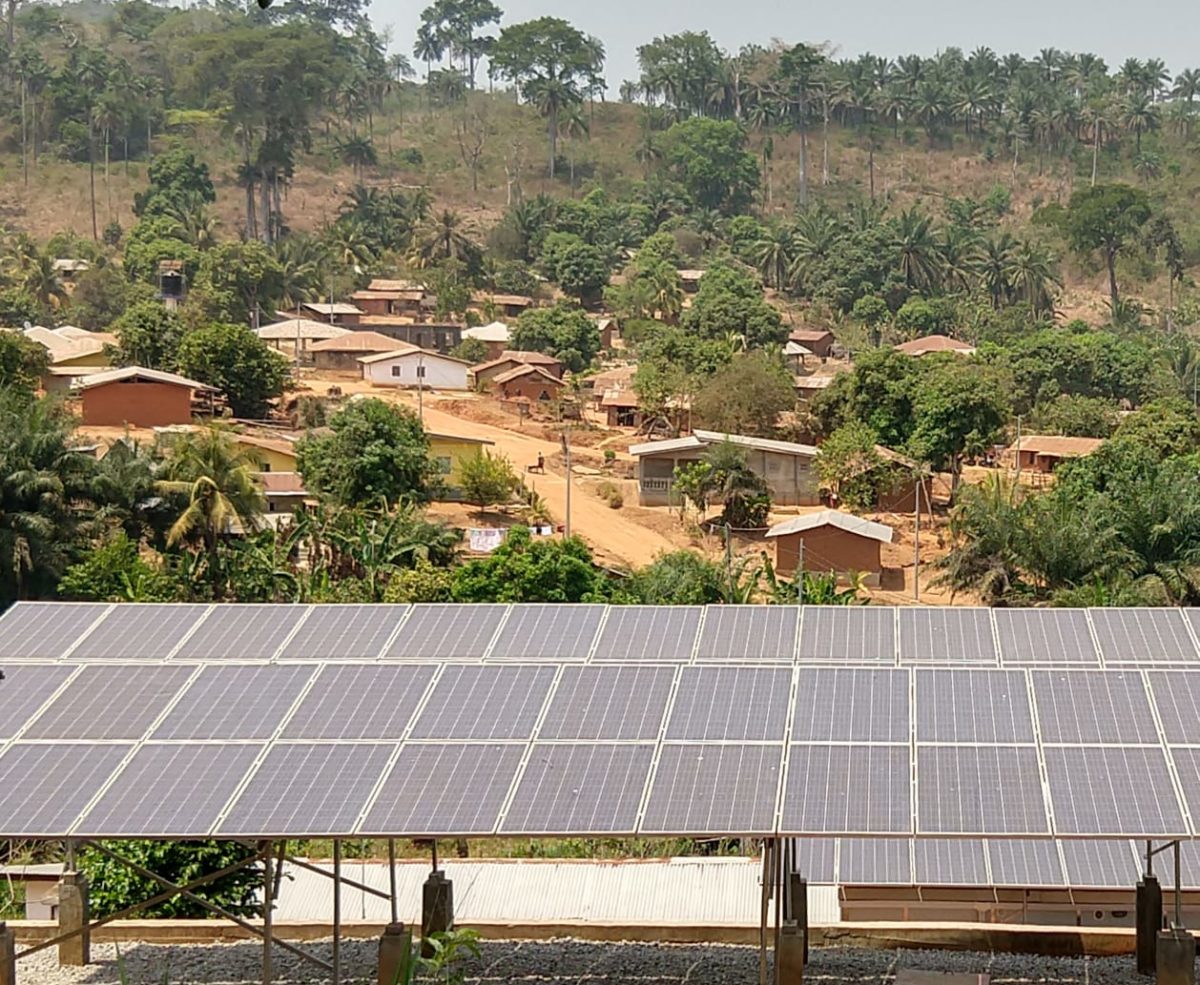 By Adedapo Adesanya
The Rural Electrification Agency (REA) has inaugurated the Africa Mini Grids Programme (AMP) to support access to clean energy in Nigeria.
Mr Ayang Ogbe, the Director of Promotions at REA, said this in a statement in Abuja, noting that the four-year project was being funded by the Global Environment Facility (GEF) and supported by the United Nations Development Programme (UNDP) in Nigeria.
He said that the programme aims to increase the financial viability and promote scaled-up commercial investment in renewable energy mini-grids, focusing on cost-reduction levers and innovative business models.
According to him, the renewable energy mini-grids are with a focus on cost-reduction levers and innovative business models.
"The programme is active in 21 African countries, and the Nigeria national project implemented by the REA is the first to commence implementation following the official inauguration at an inception workshop.
"The workshop was hosted in collaboration with representatives from the UNDP, GEF, Federal Ministries of Power, Environment and Agriculture as well as other key stakeholders in the rural development space," he said.
Mr Ogbe said that the Africa mini-grids programme in Nigeria was designed as an enabler project of the REA's Energising Agriculture Programme (EAP).
He said that EAP aims to advance one of REA's strategic priorities of focusing on the unserved and underserved to increase economic opportunities.
"Through agriculture and productive sectors in rural communities across the country, this objective is in line with the mandate of the REA to catalyse economic growth and improve the quality of life for rural Nigerians.
Speaking on the project, Mr Mohamed Yahya, the UNDP Resident Representative in Nigeria, said that the UNDP was delighted with the inauguration of the Africa mini-grids programme in Nigeria with the REA as the project's implementing partner.
He said, "access to reliable, sustainable, affordable energy is a catalyst to socio-economic development, and in achieving the Sustainable Development Goals (SDGs)."
"By scaling up solutions such as renewable energy mini-grids, we will be able to close the energy access gap and unlock opportunities for people in Nigeria and across the region," he said.
On his part, Mr Jonah Stanley,  GEF Operational Focal Point at the Federal Ministry of Environment, emphasised the significance of the programme, which he sees as central to issues.
"Such as security, climate change, food production and strengthening economies while protecting ecosystems."
The statement quoted the Managing Director of the REA, Mr  Salihijo Ahmad, "commending the collaborative spirit of the agency's partners and stakeholders that enabled the activation of the programme."
Mr Ahmad said that the Africa mini-grids programme would serve as another catalyst for improved access to sustainable energy and equitable and inclusive impact on livelihoods by unlocking agricultural value addition opportunities from electrification.
He said, "this sectoral approach is in line with the agency's focus on programmes to advance the electrification targets and broader social and economic development objectives of the Federal Government of Nigeria."
The statement also quoted Mr Sanusi Ohiare, the Executive Director, Rural Electrification Fund (REF) at the REA as saying, "there is the need to enhance the viability of mini-grids and the impact of electrification".
"To this end, the programme will deploy pilot mini-grids to achieve the electrification of rural communities and agricultural value chain."
Mr Ohiare said that the project would also establish the most appropriate solutions and business models while amplifying the knowledge gained to catalyse private investment."
The AMP in Nigeria will contribute to SDG 7, which is  (Affordable and Clean Energy), Goal 13 (Climate Action) and  Goal 5 (Gender Equality), with an estimate of 70,063 direct project beneficiaries, out of which 34,559 are women.
Latest News on Business Post