Corruption Chases Commissioner Out of Governor Obiano's Government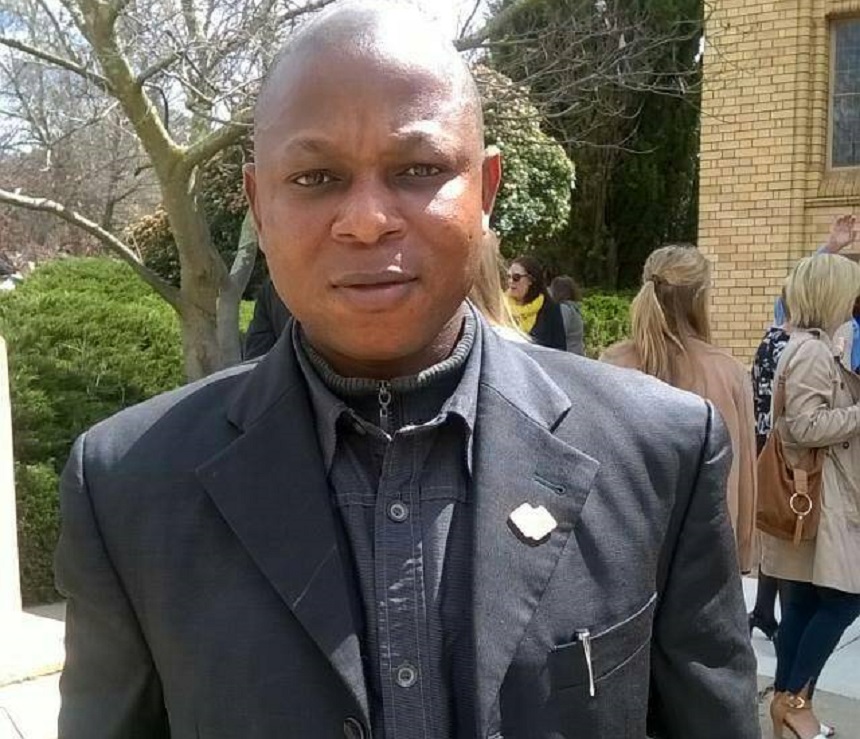 By Ahmed Rahma
The Anambra Commissioner for Diaspora Affairs, Indigenous Artworks, Culture and Tourism, Dr Christian Madubuko, has resigned his appointment.
The ex-commissioner claimed that "corruption in the system" informed his decision to leave the administration of Governor Willie Obiano, urging him (Mr Obiano) to "rise up and be in charge of his government."
His letter of resignation dated December 11, 2020  was made available to newsmen on Monday.
"It is my pleasure to thank all of you for the time we spent together in the service of our state; indeed, it was three years of action-packed lessons both positive and negative.
"In the cause of fighting corrupt, individuals holding the state revenue on the throat, all manner of frivolous petitions against me were written to the governor accusing me of several misdeeds.
"They accused me of particularly destabilising our party, the All Progressives Grand Alliance (APGA) and advising the governor to remove me before l do more harm to the party," Mr Madubuko said in his resignation letter.
The erstwhile Commissioner also claimed that on several occasions, agents of darkness tried to bribe him, noting that, "With all these happenings, it became clear that when you fight corruption, corruption fights back in several forms.
"I came down from Australia to help in developing our state. True to my belief, l worked tirelessly to actualise that dream.
"In working to meet the target, we set up mobile courts and jailed several revenue thieves and significantly raised the state revenue," he added.
The former Commissioner also said that he fought various "parasitic interests" and secured their conviction, a feat he said he achieved but not without stepping on toes.
"Those toes l stepped on are now in the prowl for my life," he stressed, alleging that his life was no longer safe.
"In three different occasions, l received baptism of fire by gunmen/assassins. I was equally attacked several times at the Onitsha Main Market by the agents of the revenue criminals.
"All these attempts were to stop me from exposing the people involved in siphoning the state's revenues into their private pockets to the detriments of the Anambra citizens," he emphasised.
Mr Madubuko had been a part of the government of Mr Obiano in the past years. Before his last deployment to the Ministry of Diaspora Affairs, Indigenous Artworks, Culture and Tourism, he was first the Commissioner for Industry, Trade and Commerce, and later the Commissioner for Road, Rail and Water Transportation.
EFCC Goes After Car Dealers, Real Estate Agents, Others
By Modupe Gbadeyanka
The Chairman of Economic and Financial Crimes Commission (EFCC), Mr Abdularasheed Bawa, has hinted that a searchlight will be beamed on car dealers, jewellery sellers, real estate agents and others.
The anti-money laundering agency, while addressing newsmen in Abuja on Thursday, disclosed that evidence has shown that these set of people use proceeds of corruption for their business transactions.
He said the EFCC was working on a number of proactive strategies including a special control unit against money laundering, established particularly to address non-designated financial institutions including car dealers, real estate, jewellery dealers, among others.
Mr Bawa said that he was confident that when the unit is fully established, corruption will significantly decline in the country.
He added that the agency was equally working towards the development of a biometric ownership database to address money laundering.
According to him, most proceeds of crime are laundered through real estate and have become a huge challenge, giving examples of property acquired especially in Lagos, Abuja, and Port Harcourt where billions of naira were laundered through this means.
He, however, declined to disclose actual perpetrators or the properties involved but revealed that since his assumption, a number of recoveries have been made including N6 billion, $161 million, £13,000, €1,730, among others.
He further said internet fraudsters numbering 1,502 have also been apprehended between January and June 2021, noting that efforts were underway to file about 800 of them.
Mr Bawa was at the Presidential Villa yesterday to clarify the specific Minister involved in the laundering of about $37 million into real estate to which he referred in his earlier statement.
He said the matter was an old case involving a former Minister of Petroleum, Ms Allison Diezani Madueke.
KedCo Warns Customers Against Meter Bypass
By Adedapo Adesanya
The management of Kano Electricity Distribution Company (KEDCO) has cautioned customers in its franchise areas against meter bypass as it intensifies efforts in meter installation.
According to a statement by KEDCO's Head of Corporate Communications, Mr Ibrahim Sani Shawai, "the warning had become necessary as a way of ensuring that renewed efforts at speeding up metering are not sabotaged.
"Anyone caught bypassing our meters would not be spared as we will go all out within the provisions of the law of the land to ensure that violators are made to pay penalty after prosecution.
"We are speeding up processes to ensure that 87,747 meters are installed by the end of the month under the zero phase.
"We have met with all vendors and mandated them to increase manpower to ensure speedy deployment and installation of meters to customers.
"We appeal to our numerous customers to give vendors the necessary cooperation to ensure that estimated billing system is brought to an end in KEDCO franchise within the shortest time possible."
The distribution company had recently warned customers against meter apathy as it observed that some customers were deliberately refusing to get metered, which it considers unacceptable.
KEDCO is one of the major Nigerian electricity distribution companies. KEDCO operates in the northwestern geopolitical zone of Nigeria and generates, distributes and markets electricity in three states. It covers the franchise states of Kano, Katsina and Jigawa.
Navy Seizes 251 Bags of Smuggled Rice in Akwa Ibom
By Adedapo Adesanya
The Nigerian Navy, Forward Operating Base (FOB), Ibaka, Mbo Local Government Area of Akwa Ibom has impounded 251 bags of rice smuggled through the waterways.
The Commanding Officer of FOB, Navy Captain Suleiman Abdullahi, disclosed this in Ibaka on Thursday when he handed over the bags of contrabands to the Nigeria Customs Service (NCS).
He said that the 251 bags of rice were seized from smugglers on June 15 during routine patrol operations by the unit, explaining that the suspects abandoned the rice and the boat and fled on sighting the naval patrol team, emphasising that the Base would not relent in putting an end to illegalities on the Akwa Ibom waterways.
"What you are witnessing here today is the handover of 251 bags of rice suspected to be smuggled into the Nigerian maritime border.
"By the directive of the Flag Officer, Eastern Naval Command, Rear Admiral Sanusi Ibrahim, we have zero tolerance for smuggling.
"By the directive, we have carried out intensive patrol and on June 15, 2021, we seized one wooden boat and 251 bags of smuggled rice.
"On sighting the patrol team, the smugglers abandoned the rice inside the boat and flee to escape arrest.
This is an indication of their awareness of the crime perpetrated by these suspects for them to have abandoned their boat and flee," Mr Abdullahi said.
The commanding officer warned smugglers to relocate out of the Nigerian maritime borders, stressing that it would not be business as usual for them.
He urged them to desist from smuggling and other illegal businesses, but they should engage in legitimate endeavours.
"I will like to use this opportunity to warn those maritime criminals that it is not going to be business as usual.
"That they should desist from their criminal ways and engage in genuine business, otherwise the long arm of the law will catch up on them," he said.
Receiving the 251 bags of rice on behalf of the customs, the Comptroller of Sector 1, Port Harcourt, Mr Shehu Abubakar, said the agency would do everything possible to stop smuggling in the country.
Mr Abubakar, who was represented by the Superintendent of Customs, Border Drill Patrol Team, Oron Axis, Mr Mustapha Ahmed, warned smugglers to desist from the illegal trade, stressing that the organisation would continue to checkmate all economic sabotage in the country.
Latest News on Business Post