Democracy Day Speech by Prof Yemi Osinbajo
Dear Nigerians, I bring you good wishes from President Muhammadu Buhari, GCFR, who as we all know is away from the country on medical vacation.
Today marks the second anniversary of our assumption of office. We must thank the Almighty God not only for preserving our lives to celebrate this second anniversary, but for giving us hope, strength and confidence as we faced the challenges of the past two years.
Our administration outlined three specific areas for our immediate intervention on assumption of office: these were Security, Corruption and the Economy.
In the Northeast of our country, the terrorist group Boko Haram openly challenged the sovereignty and continued existence of the state, killing, maiming, and abducting, causing the displacement of the largest number of our citizens in recent history. Beyond the North East they extended their mindless killings, as far away as Abuja, Kano and Kaduna.
But with new leadership and renewed confidence our gallant military immediately began to put Boko Haram on the back foot. We have restored broken-down relations with our neighbours, Chad, Cameroon and Niger – allies without whom the war against terror would have been extremely difficult to win.
We have re-organized and equipped our Armed Forces, and inspired them to heroic feats; we have also revitalized the regional Multinational Joint Task Force, by providing the required funding and leadership.
The positive results are clear for all to see. In the last two years close to one million displaced persons have returned home. 106 of our daughters from Chibok have regained their freedom, after more than two years in captivity, in addition to the thousands of other captives who have since tasted freedom.
Schools, hospitals and businesses are springing back to life across the Northeast, especially in Borno State, the epicentre of the crisis. Farmers are returning to the farms from which they fled in the wake of Boko Haram. Finally, our people are getting a chance to begin the urgent task of rebuilding their lives.
Across the country, in the Niger Delta, and in parts of the North Central region, we are engaging with local communities, to understand their grievances, and to create solutions that respond to these grievances adequately and enduringly.
President Buhari's New Vision for the Niger Delta is a comprehensive peace, security and development plan that will ensure that the people benefit fully from the wealth of the region, and we have seen to it that it is the product of deep and extensive consultations, and that it has now moved from idea to execution.
Included in that New Vision is the long-overdue environmental clean-up of the Niger Delta beginning with Ogoni-land, which we launched last year.
More recent threats to security such as the herdsmen clashes with farmers in many parts of the country sometimes leading to fatalities and loss of livelihoods and property have also preoccupied our security structures. We are working with State governments, and tasking our security agencies with designing effective strategies and interventions that will bring this menace to an end. We are determined to ensure that anyone who uses violence, or carries arms without legal authority is apprehended and sanctioned.
In the fight against corruption, we have focused on bringing persons accused of corruption to justice. We believe that the looting of public resources that took place in the past few years has to be accounted for. Funds appropriated to build roads, railway lines, and power plants, and to equip the military, that had been stolen or diverted into private pockets, must be retrieved and the culprits brought to justice.
Many have said that the process is slow, and that is true, corruption has fought back with tremendous resources and our system of administration of justice has been quite slow. But the good news for justice is that our law does not recognize a time bar for the prosecution of corruption and other crimes, and we will not relent in our efforts to apprehend and bring corruption suspects to justice.
We are also re-equipping our prosecution teams, and part of the expected judicial reforms is to dedicate some specific courts to the trial of corruption cases.
We are also institutionalizing safeguards and deterrents. We have expanded the coverage of the Treasury Single Account (TSA). We have introduced more efficient accounting and budgeting systems across the Federal Government. We have also launched an extremely successful Whistleblower Policy.
The Efficiency Unit of the Federal Ministry of Finance has succeeded in plugging leakages amounting to billions of naira, over the last two years. We have ended expensive and much-abused fertilizer and petrol subsidy regimes.
We have taken very seriously our promise to save and invest for the future, even against the backdrop of our revenue challenges, and we have in the last two years added US$500m to our Sovereign Wealth Fund and US$87m to the Excess Crude Account. This is the very opposite of the situation before now, when rising oil prices failed to translate to rising levels of savings and investment.
Admittedly, the economy has proven to be the biggest challenge of all. Let me first express just how concerned we have been, since this administration took office, about the impact of the economic difficulties on our citizens.
Through no fault of theirs, some companies shut down their operations, others downsized; people lost jobs, had to endure rising food prices. In some States civil servants worked months on end without the guarantee of a salary, even as rents and school fees and other expenses continued to show up like clockwork.
We have been extremely mindful of the many sacrifices that you have had to make over the last few years. And for this reason this administration's work on the economic front has been targeted at a combination of short-term interventions to cushion the pain, as well as medium to long term efforts aimed at rebuilding an economy that is no longer helplessly dependent on the price of crude oil.
Those short-term interventions include putting together a series of bailout packages for our State Governments, to enable them bridge their salary shortfalls – an issue the President has consistently expressed his concerns about. We also began the hard work of laying out a framework for our Social Intervention Programme, the most ambitious in the history of the country.
One of the first tasks of the Cabinet and the Economic Management Team was to put together a Strategic Implementation Plan for the 2016 budget, targeting initiatives that would create speedy yet lasting impact on the lives of Nigerians.
Indeed, much of 2016 was spent clearing the mess we inherited and putting the building blocks together for the future of our dreams; laying a solid foundation for the kind of future that you deserve as citizens of Nigeria.
In his Budget Presentation Speech to the National Assembly last December, President Buhari outlined our Economic Agenda in detail, and assured that 2017 -would be the year in which you would begin to see tangible benefits of all the planning and preparation work. It is my pleasure to note that in the five months since he delivered that speech, we have seen tremendous progress, as promised.
Take the example of our Social Investment Programme, which kicked off at the end of 2016. Its Home Grown School Feeding component is now feeding more than 1 million primary school children across seven states and would be feeding three million by the end of the year. N-Power, another component has engaged 200,000 unemployed graduates – none of whom needed any 'connections' to be selected.
Beneficiaries are already telling the stories of how these initiatives have given them a fresh start in their lives.
Micro credit to a million artisans, traders and market men and women has begun. While conditional cash transfers to eventually reach a million of the poorest and most vulnerable households has also begun.
Road and power projects are ongoing in every part of the country. In rail, we are making progress with our plans to attract hundreds of millions of dollars in investment to upgrade the existing 3,500km narrow-gauge network. We have also in 2017 flagged-off construction work on the Lagos-Ibadan leg of our standard-gauge network, and are close to completing the first phase of Abuja's Mass Transit Rail System.
In that Budget speech in December, the President announced the take-off of the Presidential Fertilizer Initiative. Today, five months on, that Initiative – the product of an unprecedented bilateral cooperation with the Government of Morocco – has resulted in the revitalisation of 11 blending plants across the country, the creation of 50,000 direct and indirect jobs so far, and in the production of 300,000 metric tonnes of NPK fertilizer, which is being sold to farmers at prices significantly lower than what they paid last year. By the end of 2017, that Fertilizer Initiative would have led to foreign exchange savings of US$200 million; and subsidy savings of 60 billion naira.
The Initiative is building on the solid gains of the Anchor Borrowers Programme, launched in 2015 to support our rice and wheat farmers, as part of our move towards guaranteeing food security for Nigeria.
All of this is evidence that we are taking very seriously our ambition of agricultural self-sufficiency. I am delighted to note that since 2015 our imports of rice have dropped by 90 percent, while domestic production has almost tripled. Our goal is to produce enough rice to meet local demand by 2019.
In April, the President launched our Economic Recovery and Growth Plan which built on the foundations laid by the Strategic implementation Plan of 2016. The plan has set forth a clear vision for the economic development of Nigeria. I will come back to this point presently.
Another highlight of the President's Budget Speech was our work around the Ease of Doing Business reforms. As promised we have since followed up with implementation and execution. I am pleased to note that we are now seeing verifiable progress across several areas, ranging from new Visa on Arrival scheme, to reforms at our ports and regulatory agencies.
The President also promised that 2017 would see the rollout of Executive Orders to facilitate government approvals, support procurement of locally made goods, and improve fiscal responsibility. We have kept that promise. This month we issued three Executive Orders to make it easier for citizens to get the permits and licenses they require for their businesses, to mandate Government agencies to spend more of their budgets on locally produced goods, and to promote budget transparency and efficiency. The overarching idea is to make Government Agencies and Government budgets work more efficiently for the people.
The impact of our Ease of Doing Business work is gradually being felt by businesses small and large; its successful take-off has allowed us to follow up with the MSME Clinics – our Small Business support programme, which has taken us so far to Aba, Sokoto, Jos, Katsina, and we expect to be in all other states in due course.
Let me note, at this point, that several of our Initiatives are targeted at our young people, who make up most of our population. From N-Power, to the Technology Hubs being developed nationwide, to innovation competitions such as the Aso Villa Demo Day, and our various MSME support schemes, we will do everything to nurture the immense innovative and entrepreneurial potential of our young people. We are a nation of young people, and we will ensure that our policies and programmes reflect this.
One of the highlights of our Power Sector Recovery Programme, which we launched in March, is a N701 billion Naira Payment Assurance Scheme that will resolve the financing bottlenecks that have until now constrained the operations of our gas suppliers and generation companies. Let me assure that you will soon begin to see the positive impact of these steps.
Our Solid Minerals Development Fund has also now taken off, in line with our commitment to developing the sector. Because of our unerring focus on Solid Minerals development over the last two years, the sector has, alongside Agriculture, seen impressive levels of growth – in spite of the recession.
On the whole, just as the President promised in the Budget Speech, these early months of 2017 have seen the flowering of the early fruit of all the hard work of our first eighteen months.
We opened the year with an overwhelmingly successful Eurobond Offer – evidence of continuing investor interest in Nigeria. We have also launched the Economic Recovery and Growth Plan (ERGP) 2017-2020, to build on the gains of last year's Strategic Implementation Plan. And the implementation of our 2017 Budget, which will soon be signed into law, will bring added impetus to our ongoing economic recovery. In the 2016 Budget we spent 1.2 trillion Naira on infrastructure projects, another milestone in the history of this country. Our 2017 Budget will double that investment.
That budget also provides for substantial investment to implement the rollout of Industrial Parks and Special Economic Zones (SEZs), as well as our Social Housing Programme. The Industrial Parks and Economic Zones will fulfill our ambition of making Nigeria a manufacturing hub, while the Family Home Fund of our Social Housing Programme will provide inexpensive mortgages for low-income individuals and families across the country.
These plans offer yet more evidence that we are ramping up the pace of work; the work of fulfilling all that we promised. In the next two years we will build on the successes of the last two. We have demonstrated a willingness to learn from our mistakes and to improve on our successes.
The critical points that we must address fully in the next two years are: Agriculture and food security, Energy, (power and Petroleum,) Industrialization and Transport infrastructure. Every step of the way we will be working with the private sector, giving them the necessary incentives and creating an environment to invest and do business.
Our vision is for a country that grows what it eats and produces what it consumes. It is for a country that no longer has to import petroleum products, and develops a lucrative petrochemical industry. Very importantly it is for a country whose fortunes are no longer tied to the price of a barrel of crude, but instead to the boundless talent and energy of its people, young and old, male and female as they invest in diverse areas of the economy.
And that vision is also for a country where the wealth of the many will no longer be stolen by or reserved for a few; and where the impunity of corruption – whether in the public or private sectors – will no longer be standard operating practice; a land rid of bandits and terrorists.
As citizens you all deserve a country that works, not merely for the rich or connected, but for everyone. And our promise to you is that we will, with your support and cooperation, take every step needed to create that country of our dreams.
We also know that this journey will of necessity take time. But we will not succumb to the temptation to take short-cuts that ultimately complicate the journey. We did not find ourselves in crises overnight, and we simply do not expect overnight solutions to our challenges.
The most important thing is that we are on the right path, and we will not deviate from it, even in the face of strong temptation to choose temporary gain over long-term benefit. As the President has summed it up: "The old Nigeria is slowly but surely disappearing, and a new era is rising."
And so we commemorate this second anniversary of our administration with confidence and optimism. I firmly believe that we have put the most difficult phase behind us; and we are witnesses to the ever-increasing intensity of the light at the end of the tunnel.
We ask for your continued cooperation and support, to enable us realise all our best intentions and ambitions for Nigeria. On our part, we will continue to carry you along on this journey, speak to you, explain the challenges, and share our vision.
And while we all daily pre-occupy ourselves with pursuing the Nigerian Dream – which is the desire to better our lives and circumstances vigorously and honestly – it is inevitable that grievances and frustrations will arise from time to time.
This is normal. What is not normal, or acceptable, is employing these frustrations as justification for indulging in discrimination or hate speech or hateful conduct of any kind, or for seeking to undermine by violent or other illegal means the very existence of the sovereign entity that has brought us all together as brothers and sisters and citizens.
Nigeria belongs to all of us. No one person or group of persons is more important or more entitled than the other in this space that we all call home. And we have a responsibility to live in peace and harmony with one another, to seek peaceful and constitutional means of expressing our wishes and desires, and to resist all who might seek to sow confusion and hatred for their own selfish interests.
Before I end this speech, let me ask for your continued prayers for the restoration to full health and strength and the safe return of our President.
I congratulate all of you on today's commemoration of this important day in the democratic calendar our country. Nigeria is on a journey of greatness, and together we shall arrive at the destination of our dreams.
May God bless you all, and bless the Federal Republic of Nigeria.
Oyo Begs 1,115 C of O Applicants to Come for Collection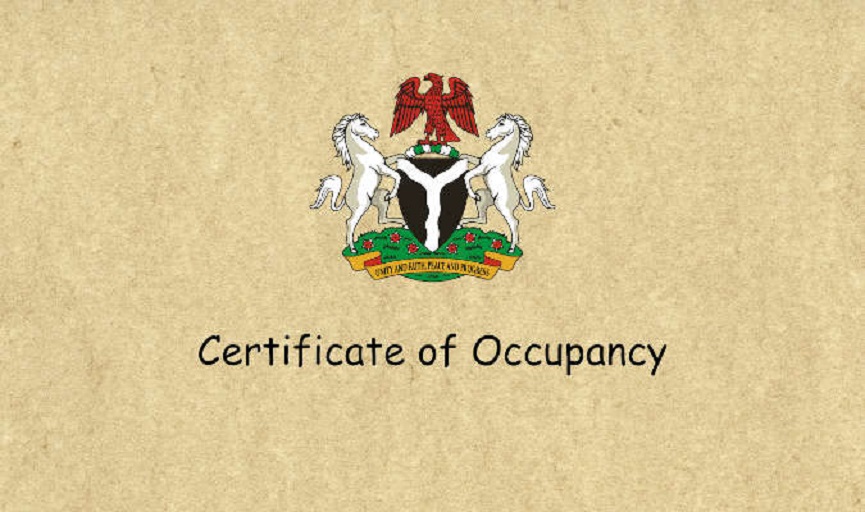 By Modupe Gbadeyanka
Those who applied for certificates of occupancy (C of O) in Oyo State have been urged to come forward for collection at Room 4, Ministry of Lands, Housing and Urban Development.
This appeal was made by the Commissioner for Lands, Housing and Urban Development, Mr Olayiwola Olusegun Emmanuel, on Friday.
The Commissioner disclosed that since he assumed office about a month ago, he has signed not less than 1,606 C of Os but only 491 have been collected.
He, therefore, appealed the 1,115 outstanding C of O applicants to come forward to pick them up as they have been approved by Governor Seyi Makinde and duly signed.
"The Governor Seyi Makinde led administration has been working hard to make sure he fulfils his promises to the good people of Oyo State.
"This is why measures are being put in place to make sure that everyone collects their title documents with ease and within a stipulated period," the Commissioner stated.
Mr Emmanuel admitted that though the cabinet reshuffle that took place in the third quarter of 2021 caused a slight delay in the issuance of the certificates, all processed and duly signed certificates are ready for collection by the applicants.
"We, therefore, enjoin the applicants to visit our office at Room 4, Ministry of Lands, Housing and Urban Development and collect their Certificates of Occupancy.
"We also appeal to members of the public to respond timely to our officials when their attention is needed to avoid further delay in processing. We hereby apologize for any inconvenience this might have caused our applicants," he added.
"All complaints should be made at our Customer Care office at Room 4, Ministry of Lands, Housing and Urban Development, Agodi, Ibadan or call Customer Care on 0700 696 52637. You can also email us at lands@oyostate.gov.ng," he concluded.
Kaduna Announces Restoration of Telecommunications Services
By Adedapo Adesanya
The Kaduna State Government has announced the restoration of telecommunications services more than a month after it was shut down on the orders of the state security council.
This was disclosed by the state Commissioner for Internal Security and Home Affairs, Mr Samuel Aruwan on Friday.
He said the restoration of full services in the affected areas may unfold over a few days, as the service providers are mobilised to power their transmission systems accordingly.
Mr Aruwan noted that the state government regrets the inconveniences residents of the affected LGAs may have encountered as a result of the shutdown, and also commended the sacrifices made while the shutdown lasted.
Notwithstanding, the government reiterated that the other measures announced as part of the security containment orders remain in force.
These include the prohibition of motorcycles all over the state, the ban on weekly markets, transportation of cattle, and the prohibition of the sale of fuel in jerrycans in specified Local Government Areas.
The state government had put those measures in place as part of efforts to address the rising spate of insecurity not only in Kaduna but in neighbouring states in the North-West and North-Central regions.
Recall that in September 2021, the Kaduna Government had shut down telecommunication services in some local government areas of the state as part of critical measures towards ending banditry.
Speaking then, Mr Aruwan explained that the move was part of many steps taken to address the current security situation in Kaduna State and neighbouring states in the North-West and North-Central regions.
"The relevant federal agencies have today informed the Kaduna State Government that the processes for telecoms shutdown in parts of the state have commenced.
"As part of the steps to address the current security situation in Kaduna State and neighbouring states in the North-West and North-Central, Kaduna State State Government has held several meetings with security agencies to adopt critical measures towards crushing bandits in identified hideouts," he had stated.
Poor Leadership: Principal or Instrumental Explanation for Nigeria's Underdevelopment?
By Jerome-Mario Utomi
There is no gainsaying that Nigeria is plagued with development challenges such as widespread poverty, insecurity, corruption, the gross injustice and ethnic politics.
Also, evidence abounds that the nation is in dire need of attention/support from interventionist's organisations (private and civil society organisations) to help unleash economic development,  promotes growth and structural change, with some measures of distributive equity, modernisation in social and cultural attitudes, a degree of political transformation and stability, an improvement in health and education so that population growth stabilizes, and an increase in urban living and employment.
What is yet to be uncovered is/are the principal and instrumental factors that set the stage for this unending national malady, as well as give it a boost to thrive unhindered in the country.
To many, corruption is the principal factor exacerbating the nation's underdevelopment. It is the single reason Nigeria has remained underdeveloped. Corruption has eaten so deep into the fabric of the nation, so much so that it has become a threat to the very existence of the nation.
Talking about corruption is almost like wasting precious time on an issue that has come to stay and not in any hurry to leave. To some, the challenge is rooted in the 'Federal Character Principle' which was introduced into the 1979 Constitution, to among other responsibilities; promote peace, stability, sharing of power and resources amongst the states, has contrary to expectations failed to achieve the primed principle but, lowered education standards in the country, compromised standards and professionalism in the nation's civil service by ignoring meritocracy.
The rest are on the one hand, particularly of the view that the existence of weak institutions daily undermined by strong figures, region and 'political Maradonas' breeds national mediocrity.
Others on the other hand blame the nation's deformed Federal System which has not only made the centre more attractive with federating states stripped of valuable responsibilities/autonomy but made the nation stand in an inverted pyramid shape with more power concentrated at the top and the base not formidable enough making collapse inevitable if urgent and fundamental steps are not taken,
Definitely, this piece agrees with most of the reasons above being responsible for the situation/challenge in the country. However, I would like to add to what I have just observed above that the problem in the country would need to be looked at in a wider and, indeed, deeper context of the evolution and development in the wider human society particularly in Nigeria where corruption has held all square bound.
At this point, the question may be asked; what impact has leadership had on the development of the nation?  Are political leaders in Nigeria patrons or profiteers?
Again, looking at the multiple layers of formal and informal political leadership in post-colonial Nigeria where political leaders are the primary holders, controllers and distributors of power and resources, it elicits the question as to whether poor leadership is a principal or instrumental factor impeding the development of the country?
To add to the contest, talking about principal or instrumental factors impeding the development, Sylvester Enomah clarifies the concern in his book entitled 'the Nature of Metaphysics'.
According to him, as the term designates it, instrumental cause means a thing or instrument that aids the agent or the principal cause in the process of causation and in the achieving of the effect.
In this case, the instrument is subordinate to the principal cause for direction, principles and initiative. The instrumental cause is handicapped in determining the nature and the character or the type of effect the principal cause intends.
Secondly, the effect is always attributed to the principal cause. The principal cause is intelligent and has the knowledge of what should be the effect of the cause; the instrumental cause may be unintelligent and may not know what may happen or be the effect of the cause. Even if the instrumental cause knows, it is not responsible for the effect of the causality as such.
The instrumental cause is not responsible on the condition that it is a non-living entity, and if it is a living thing, it is at the lower level of existence, for instance, lower animals like dogs. If the living entity is a man, the effect is not attributed to him, or he is not responsible on the condition that he is handicapped, i.e. he cannot hear, think, see, and smell, reason, mentally depraved, underage or under threat.
From the above explanation, it is deductible in my views that leadership challenge is the principal factor responsible for Nigeria's underdevelopment while corruption, a system of government are but instrumental reasons.
Even Barrister Lee Kuen Yew, pioneer prime minister of Singapore shares similar views.
Let's listen to him; my experience of developments in Asia has led me to conclude that we need good people to have a good government. However good the system of government, bad leaders will bring harm to their people.
On the other hand, I have seen several societies well-governed in spite of poor systems of government, because good, strong leaders were in charge. I have also seen so many of the over 80 constitutions drafted by Britain and France for their former colonies come to grief, and not because of flaws in the constitutions. It was simply that the preconditions for a democratic system of government did not exist.
Again, sometime in May 2016, the Prime Minister of Britain, David Cameron, described Nigeria and Afghanistan as "fantastically corrupt" in a con­versation with the Queen. Cameron had said, "We've got some leaders of some fantastically corrupt countries coming to Britain… Nigeria and Afghanistan, possibly the two most corrupt countries in the world."
Closely related to the above is the reality that the managers of our nation's economy continue to go against the provisions of the constitutions as an attempt to disengage governance from public sector control of the economy has only played into waiting hands of the profiteers of goods and services to the detriment of the Nigerian people.
While the nation continues to lie prostrate and diminish socially and economically with grinding poverty and starvation driving more and more men into the ranks of the beggars, whose desperate struggle for bread renders them insensible to all feelings of decency and self-respect, the privileged political few continue to flourish in obscene and splendour as they pillage and ravage the resources of our country at will.
Finally, the truth is that if nothing is done to alleviate this appealing situation, it will hopelessly confirm why the nation is stumbling.
Jerome-Mario Utomi is the Programme Coordinator (Media and Public Policy), Social and Economic Justice Advocacy (SEJA), Lagos. He could be reached via jeromeutomi@yahoo.com/08032725374.
Latest News on Business Post