DPR Reveals Cause of Kaduna Gas Explosion
By Adedapo Adesanya  
Warns unlicensed dealers of illegal operations
Promises to carry out further investigation
The Department of Petroleum Resources (DPR), after a preliminary investigation, has revealed the cause of the Kaduna gas explosion, saying the unfortunate incident was as a result of illegal decanting (transfer) of Liquified Petroleum Gas (LPG) into another cylinder by operators of the facility.
This disclosure was made by Mr Paul Osu, Head, Public Affairs, DPR in a statement issued on Sunday in Lagos, adding that the agency commiserated with the families affected by the unfortunate incident.
He further said that the gas explosion was reported to have occurred at an unlicensed LPG retail shop in Kaduna, Kaduna State, resulting in fatalities.
"In line with our regulatory oversight on the oil and gas industry, the agency immediately mobilized our staff to the scene to investigate the cause of the explosion.
"We wish to inform the public that we are carrying out further investigations on the incident, and we will update as soon as we conclude," he said.
Mr Osu said that the agency will continue to monitor and sensitise members of the public on the safe handling of petroleum products to prevent future occurrence of incidences like that which occurred in Kaduna state.
''We appeal to members of the public to continue to assist in reporting the activities of illegal operators to the nearest DPR office''.
A gas explosion on Saturday, January 4 killed five persons, including a professor, and destroyed valuable properties while four other persons sustained injuries.
The DPR has threatened to sanction all unlicensed LPG retail outlets and operators with stiff penalties and also called on gas plant operators and retailers to obtain the required license, that would ensure safe handling of gas.
"Gas retailers who do not have category D license for retailing LPG are desperate for money, because LPG is new source of money and the public now know better, that using gas for cooking is faster and cleaner; but the public need to be aware that it has to be handled with caution.
"Investors should invest in gas business but they should follow the rules and regulations and do it in line with best practices," the agency said.
Swiss Business School Honours Monument Distillers CEO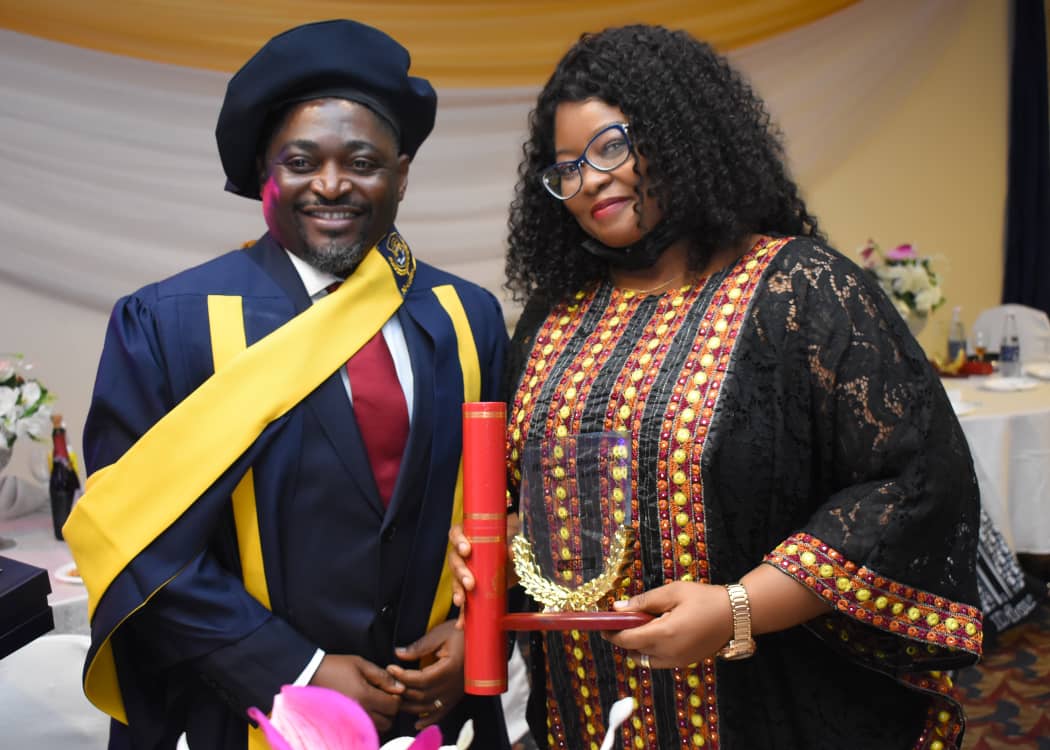 By Ashemiriogwa Emmanuel
Mr Godwin Oche, the Chief Executive Officer (CEO) of Monument Distillers Nigeria Limited (MDN), has been awarded an honorary doctorate by the Swiss School of Business and Management, Geneva.
The Swiss faculty confirmed that the laurel was in recognition of his huge contributions to the development of the African manufacturing ecosystem and for his technological innovations.
In his acceptance speech, Mr Oche appreciated the institution and MDN for the recognition and honour.
"Few things have made me more proud and more grateful for my journey than this humbling recognition of my contributions to business and manufacturing by the esteemed Swiss School of Business and Management. I am truly honoured. Most especially, I am grateful.
"I am grateful to my wife and family for their dependable support through the years, to Monument Distillers for giving me the platform to shine, to our customers for their tremendous loyalty and support, and most especially to the good Lord who has blessed me with far more than I ever dreamed," he said.
Mr Oche is a Chemical Engineer and holder of a Postgraduate Diploma (PGD) in Business Administration and a Master of Business Administration (MBA) in marketing from the Enugu State University of Science and Technology (ESUTECH).
He is a fellow of the Institute of Management Consultant (FIMC), a member of the Nigeria Institute of Marketing (MNIM), and also a member of the Nigeria Institute of Personnel Management (MIPM).
MDN is a fast-rising wine and spirit company that produces a wide range of global and local brands such as John Bannermans Scotch Whisky, 1960Rootz Bitters, 4 Horses Bitters, Les Damier Wine range and so much more.
The company also has distribution rights to brands such as Four Cousins Wines, Sazerac Southern Comfort Bourbon and other ranges of spirits. The company offers a broad range of collections for all occasions.
Kano Forex Trader in Trouble Over N197m
By Modupe Gbadeyanka
A foreign exchange (forex) trader based in Kano State, Mr Yusuf Yakubu, may have bitten more than he can chew as he has found himself in murky water.
He was accused of diverting about N197.6 million belonging to his customers, who wanted him to exchange his Dollars to Naira.
It was alleged that in January 2021, the Kano forex trader collected $870,000 with the promise to pay the Naira equivalent, but he refused to fully honour this pledge.
Instead of returning the full amount, he only paid N220.3 million and allegedly diverted the balance of N197.6 million and efforts to make him pay were futile.
As a result, a petition was filed to the Kano Zonal Command of the Economic and Financial Crimes Commission (EFCC), which waded into the matter.
After interrogations, Mr Yakubu was arraigned before Justice Sanusi Ma'aji of the Kano State High Court on August 4, 2021, on a one-count charge of misappropriation.
"That Yakubu Yusuf on or about January 14, 2021, within the jurisdiction of this court, with intent to defraud dishonestly misappropriated the sum of N149,000,000 belonging to Oliver Ogokumaka and Obumnemi Okoli and thereby committed an offence contrary to section 308 and punishable under section 309 of the Penal Code," the charge read.
When the charge was read to him, the defendant pleaded not guilty, which prompted the prosecution counsel, Mr Musa Isah, to ask for a trial date.
However, counsel for the defendant, Mr Abdul Adamu, informed the court that he had filed a motion challenging the jurisdiction of the court and the judge consequently adjourned the matter till August 18 for argument on the motion.
Meanwhile, the defendant was granted bail in the sum of N50 million and two sureties in like sum, one of who must be a relative of the accused person and both must also be resident of Kano, with verified business addresses.
Stanbic IBTC Revamps Abeokuta BTI Correctional Centre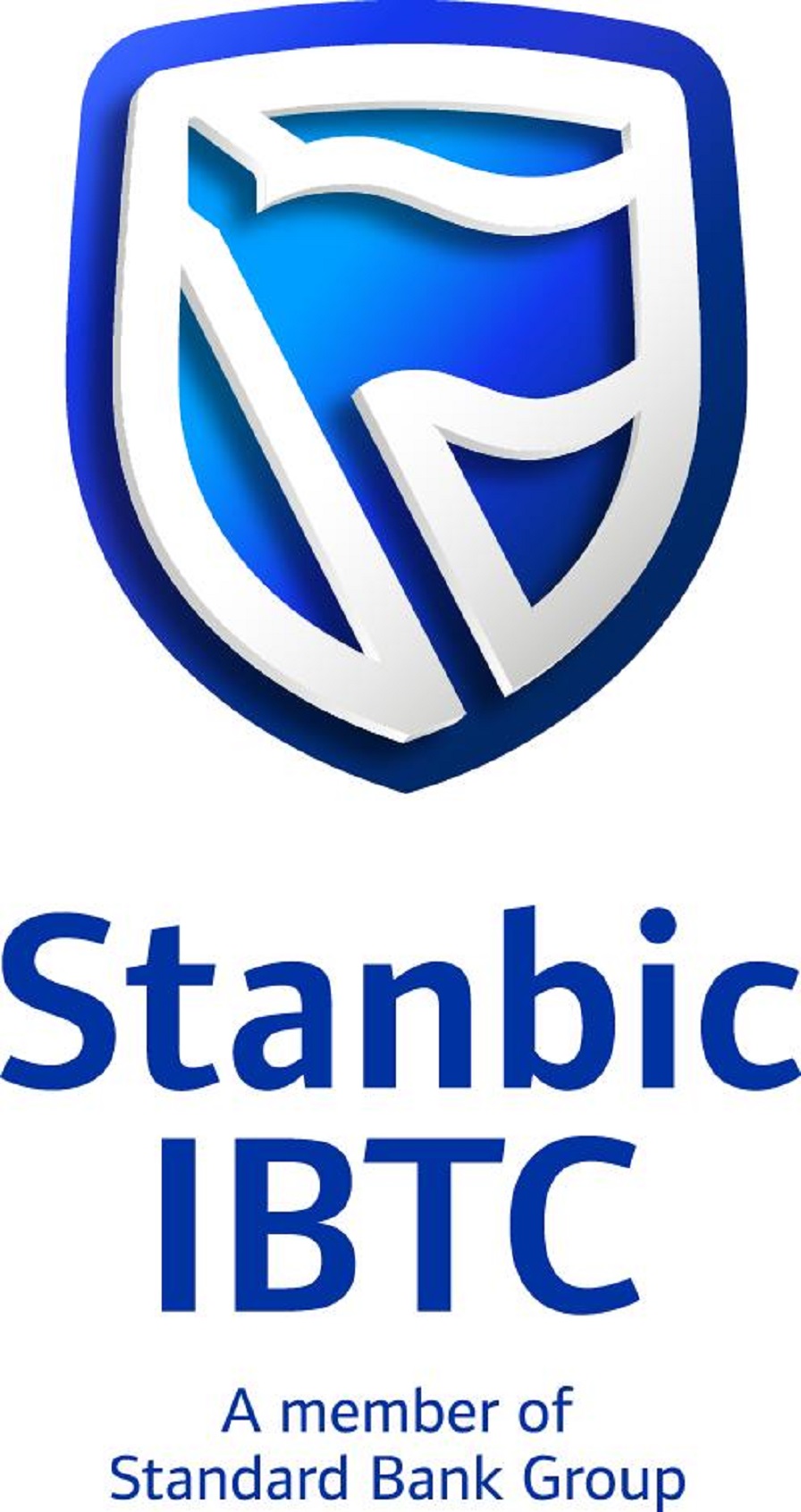 By Ashemiriogwa Emmanuel
A top financial institution, Stanbic IBTC Holdings Plc, through the Stanbic IBTC Finance Team, has reconstructed the vocational centre at Borstal Training Institute (BTI) located in Abeokuta, Ogun State.
The BTI is an arm of the Nigerian Correctional Service where young offenders are remanded and given both educational and vocational training, used to be a deteriorated structure with very few tools.
The poor facility was not able to live up to the purpose of the institute in terms of equipping students with education and skill acquisition.
However, the intervention of the Stanbic IBTC Staff Volunteerism Initiative saw a complete overhauling of the Abeokuta BTI Correctional Centre to encourage the purpose as to which the BTI was built.
The reconstruction entailed the demolition of the existing dilapidated shed, construction of a new building which was demarcated into four segments, along with the establishment of an Information and Communications Technology (ICT) unit equipped with six desktop computers.
In addition, a tailoring section was also set up and provided with four sewing machines, a stitching machine, several tailoring tools, and fabrics for practice.
There was also a barbing section which was supplied with three clippers, a sterilising machine, and other necessary barbing tools.
The renovation also entailed the establishment of a carpentry section equipped with necessary equipment such as a drilling machine, spraying machine, and circular machine.
The water supply channel was also improved with an overhead water tank for the facility.
In his statement on the project, the Chief Executive, Stanbic IBTC Holdings, Mr Demola Sogunle, pointed out that the provision of these necessary facilities will encourage easy reintegration of the students into the society as it will equip them with digital and vocational skills.
"I believe that this project will directly impact the lives of these young Nigerians. It enhances their easy integration into society as they are already equipped with either digital or vocational skills, based on their preference.
"Upon release, they will not be idle but will hopefully put the skills they have acquired to good use," he said.
The reconstructed BTI vocational centre which houses about 330 students will now have about 182 of them engaged in school and computer skill acquisition, and 148 students equipped with vocational training.
Latest News on Business Post