How to Achieve Greater Economic Growth—Seyi Tinubu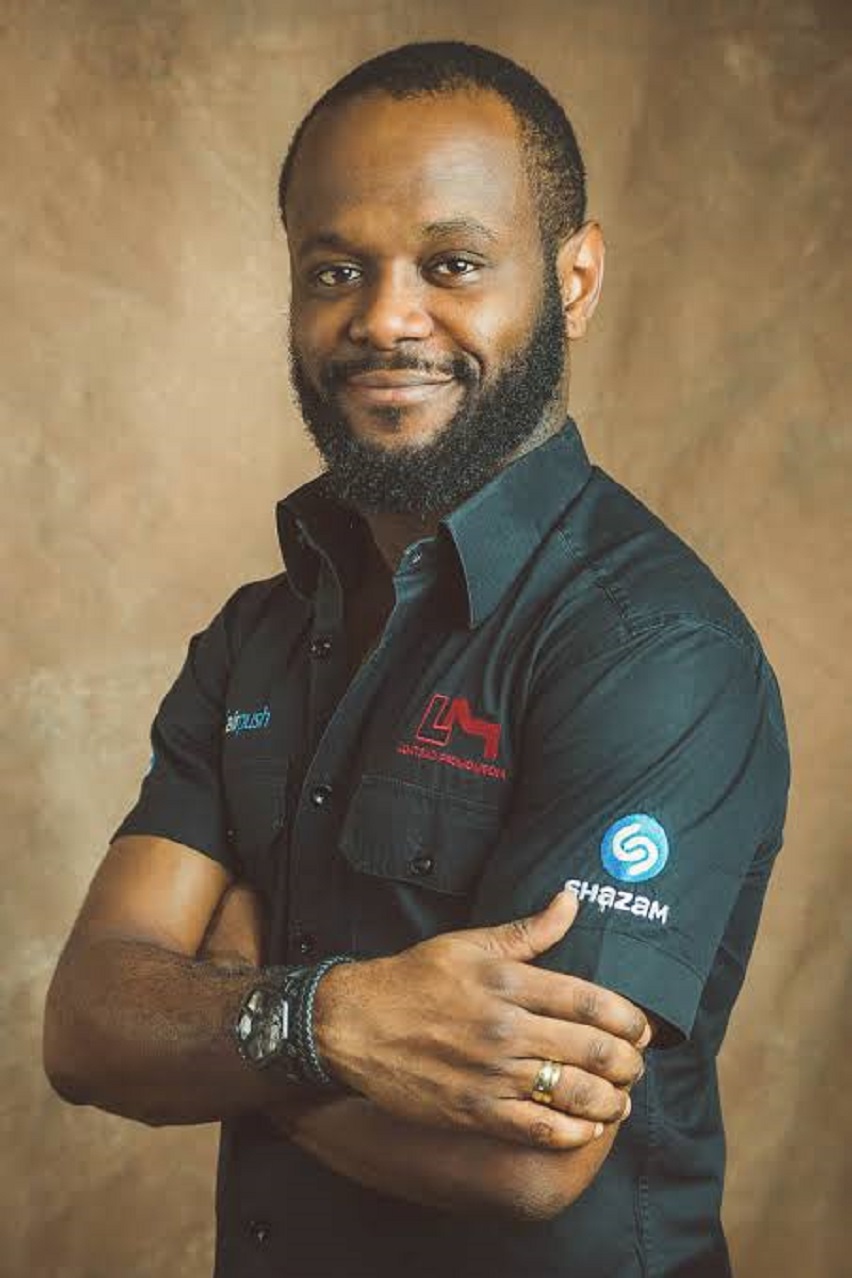 By Dipo Olowookere
Every country desire to make its economy grow bigger and better and founder of Loatsad Promomedia and Noella Foundation, Mr Seyi Tinubu, has revealed the best way to achieve this.
Speaking during an interview at the launch of Noella Foundation, an initiative birthed by himself and his wife, Mr Tinubu stressed that greater economic growth can be achieved by giving back to the community through various programs and initiatives.
When asked for the motive behind the programs and initiatives he was embarking upon, he responded that, "I think we are in an era like no other where individuals with innovative ideas need to be empowered so they can add value to society.
"Also, I feel individuals who demonstrate winning spirit despite the challenges they go through should also be empowered; and so giving back to the community through various programs and initiatives would help us achieve greater economic growth, which eventually leads to achieving the Millennium Development Goals (MDGs)."
According to Mr Tinubu, "The Noella Foundation, birthed from the idea of giving back to humanity. We thought about what we could do to empower people, children and adults alike.
"So, the Foundation is the umbrella body of these initiatives. The maiden initiative of the foundation is the STEP initiative where my passion lies, developing the tech space so we can develop and play on a global scale through technology.
"So, the STEP initiative was to fuel innovative tech startups with mentorship and seed funding of N5 million to enable these young businesses grow with the knowledge and capital provided to them.
"We also go further to ensure that we keep tabs with these startups to ensure that the required growth and expansion is achieved.
"We have other initiatives like scholarship schemes,empowering disabled, welfare schemes, equipping schools with facilities. Theseinitiatives are carried out by the foundation and supported by LoatsadPromomedia."To Mr Tinubu, who has carved a niche for himselfin advertising, being a young leader and mentoring young minds sees hiscompany's services as a medium through which brands can thrive in the bestpossible way.
Buhari Meets Kano Explosion Victims, Expresses Sorrow
By Modupe Gbadeyanka
President Muhammadu Buhari has met with the families of victims of the explosion in Kano State to express his condolences and that of the nation, describing the incident as sad and unfortunate.
Mr Buhari met the Kano explosion victims on Monday during a short visit to officiate at the Nigerian Air Force Day and 58th Anniversary Celebration, a statement from the Senior Special Assistant to the President on Media and Publicity, Mr Garba Shehu stated.
At a visit to the palace of the Emir, Mr Aminu Ado Bayero, the President spoke with various community leaders resident in Sabon Gari Kano, including Mr Nicholas Ibekwe, the Eze Igbo.
In a brief address, Mr Buhari said he was "extremely pained by the loss of lives and injury to many due to the explosion," adding "my thoughts and that of the nation are with the bereaved families. I hope the injured will recover fully at the earliest possible time."
He drew parallels between Kano and his native Daura and described the palace of the Emir as his own home, commending the traditional institution and the people of Kano for standing with him at all times.
In his remarks, the Emir thanked President Buhari for the condolences and commended him for providing a fair and just leadership.
He conveyed the Kano community's appreciation for the numerous things the federal government is doing in the state and prayed for the emergence of good leaders in the coming elections.
Governor Abdullahi Umar Ganduje announced cash support in various sums for the families of the deceased, the injured and others whose property were partly damaged.
As per the official reports, nine people lost their lives and 22 were injured and receiving treatment.
Why Nigeria Rejected OECD Minimum Corporate Tax Agreement—FIRS
By Modupe Gbadeyanka
The Executive Chairman of the Federal Inland Revenue Service (FIRS), Mr Muhammad Nami, on Monday explained why Nigeria did not endorse the Organization for Economic Cooperation and Development (OECD) Minimum Corporate Tax Agreement.
In a statement issued by his Special Assistant on Media and Communication, Johannes Oluwatobi Wojuola, the tax agency boss stated that signing the deal will not be in the interest of the nation.
The OECD Minimum Corporate Tax Agreement was designed to allow multinational enterprises (MNEs) to have a fair payment of taxes in different countries.
But Mr Nami said if Nigeria endorses it, it will lose out on potential revenue from the digital economy as the agreement is unfair to the nation and the developing countries in general.
"There are serious concerns on how the rules would compound the issues in our tax system. For instance, to be able to tax any digital sale or any multinational enterprise (MNEs), that company or enterprise must have an annual global turnover of €20 billion and global profitability of 10 per cent. That is a concern. This is because most MNEs that operate in our country do not meet such criteria and we would not be able to tax them," he said.
"Secondly, the €20 billion global annual turnover in question is not just for one accounting year, but it is that the enterprise must make €20 billion revenue and 10 per cent profitability on average for four consecutive years, otherwise that enterprise will never pay tax in our country, but in the country where the enterprise comes from, or its country of residence," he was further quoted as saying in the statement.
The FIRS head noted that for Nigeria to subject a Multinational Enterprise to tax under the rule, the entity must have generated at least €1 million turnover from Nigeria within a year, stressing that this is an unfair position, especially to domestic companies which, with a minimum of above N25 million (that is about €57,000) turnover, are subject to companies income tax in Nigeria.
He added that this rule will take off so many multinational enterprises from the scope of those that are currently paying taxes to Nigeria. In other words, even the MNEs that are currently paying taxes in Nigeria would cease to pay taxes to us because of this rule.
On the issue of dispute resolutions under the Two-Pillar Solution, the FIRS Executive Chairman explained that the rules were such that in the event of a dispute between Nigeria and a Multinational Enterprise, Nigeria would be subject to an international arbitration panel as against Nigeria's own justice system.
"It would be subject to international arbitration and not Nigeria's judicial system and laws—even where the income is directly related to a Nigerian member of an MNE group, which is ordinarily subject to tax in Nigeria on its worldwide income and subject to the laws of Nigeria.
"We are concerned about getting a fair deal from such a process. More so, such a dispute resolution process with a Multinational Enterprise, in an international arbitration panel outside the country, would lead to heavy expenses on legal services, travelling and other incidental costs. Nigeria would spend more; even beyond the tax yield from such cases," he said.
On the issue of Nigeria losing significant revenue if it fails to sign in to the OECD Inclusive Framework rules for the taxation of the digital economy, Mr Nami noted that this was not a problem as the country had already put forward four ongoing solutions to the challenge of taxation of the digital economy.
"One, we have made it a point of practice to annually amend our tax laws to reflect the current global realities, it was courtesy of these reviews that we developed the Significant Economic Presence (SEP) rule, through the Finance Act of 2019 and 2020. The SEP rules set a threshold for multinational enterprises, without a physical presence in Nigeria, for registration and payment of taxes to the country.
"Two, we have deployed technology in order for us to bring digital transactions to the tax net. Coupled with the Significant Economic Presence rule, we have started seeing the impact of the technology we have deployed; companies like Twitter, Facebook, Netflix, and LinkedIn, among others who have no physical presence in Nigeria and that were hitherto not paying taxes, have now registered for tax purposes and are paying taxes accordingly. A positive to this is that we surpassed our target in the year 2021, despite the challenge posed to the global economy, including our own economy, by the Covid-19 pandemic.
"The third initiative is the Data-4-Tax Initiative, a blockchain technology which FIRS is jointly developing with the Internal Revenue Service of the 36 states and that of the FCT, under the auspices of the Joint Tax Board. With this project, we are confident that we are going to have a seamless view and access to all economic activities of individuals and corporate bodies in Nigeria going forward, including money spent on digital commerce.
"The fourth is that we have set up a specialised office, the Non-Resident Persons Tax Office, to manage the taxation of non-resident persons and cross-border transactions, including all tax treaty operational issues and the income derived from Nigeria by non-resident individuals and companies," he disclosed.
Lagos Joins Eight Other Cities to Improve Air Quality
By Adedapo Adesanya
Lagos State has signed the C40 Clean Air Cities Declaration alongside Abidjan, Accra, Addis Ababa, Dakar, Ekurhuleni, Freetown, Johannesburg, Nairobi, and Tshwane to improve air quality.
Governor Babajide Sanwu-Olu in a statement revealed that he was committed to improving air quality for its citizens, adding that it is the responsibility of every citizen to maintain it because together it can be achieved.
He explained that he was happy to join the mayors and governors of nine other African cities in making an unprecedented, ambitious commitment to improve air quality with the signing of the C40 Clean Air Cities Declaration.
"The need to breathe clean air is more important than the licence to pollute it.
"Lagos has committed to improving air quality and I appeal to the responsibility of every citizen because together we can," he said.
The statement also revealed that by signing the C40 Clean Air Cities Declaration, the governor of Lagos State recognises that breathing clean air is a human right, and commits to working toward safer air quality.
Mr Sadiq Khan, the Chair of C40 Cities and Mayor of London, in his remarks, said that: "With COP27 being held in Africa later this year, I am delighted to welcome 10 new African signatories to the C40 Clean Air Cities Declaration.
"As Chair, I am determined to do more to support cities in the global south, who are on the frontline facing the worst consequences of climate change."
Mr Khan also said he was focussing C40's resources to help cities around the world accelerate their efforts to tackle climate emergencies, reduce toxic air pollution, and address inequalities.
He lamented that the world was at a crossroads, adding that efforts must be made to allow cities around the world to become greener, fairer, and more prosperous for all.
On his part, Mr Michael Bloomberg, United Nations Special Envoy for Climate Ambition and Solutions, President of the C40 Board and 108th Mayor of New York City, in his remarks noted that many of the world's fastest-growing cities are in Africa.
"We believe that the ten mayors can help show cities everywhere how to protect public health, fight climate change, and expand economic opportunity all at the same time.
Mr Bloomberg also added that cities play a vital role in the fight against climate change.
"This new commitment is an important step to help build momentum and highlight Africa's leadership in the lead-up to COP27 in Egypt later this year," Bloomberg said.
The statement read in part: "Under the Clean Air Cities Declaration, Lagos is improving public transport as a key component of Lago's strategy to reduce air pollution.
"The city will expand the bus rapid transit (BRT) network, installing new terminal hubs and lines allowing for additional users and trips."
"A low-emission bus pilot, replacement of older vehicles by 2025, and improved fuel quality standards will reduce public transport pollution."
"Improved walking and cycling infrastructure by 2025 will increase active mobility, further reducing demand for private transport."
"Other actions include rehabilitating three illegal waste dumping sites, increasing the uptake of LPG for cooking, and promoting solar photovoltaic systems on buildings."
It read: "Air pollution has become the second largest cause of death on the African continent, due in part to rapid urbanisation and industrialisation.
"Approximately 1.1 million deaths per year have been linked to air pollution across Africa, according to a Global Burden of Disease Study."
"Approximately 59 million people across the ten African cities stand to benefit from cleaner air and improved health through commitments that are estimated to prevent as many as 10,000,"
"Early deaths linked to air pollution exposure, as well as more than 300,000 hospitalisations, resulted in US$ 9.4 billion in annual savings from averted deaths and hospitalisations.
"If Lagos reduces its PM2.5 concentration to 35 μg/m3 (World Health Organisation (WHO) Interim Target 3) by 2030, it could prevent 2,800 deaths and 155,000 hospitalisations per year."
"This would save $2.3 billion annually (from avoided deaths and hospitalisations)."
According to it, if Lagos reduces its NO2 concentration to 10ppb (WHO Air Quality Guideline), it will prevent 2,300 asthma incidences per year.
"This will save U.S.$ 200 million annually in related healthcare costs.
"Swift, unprecedented and collaborative action is needed to address the sources of pollution that are harming our health and heating our planet," the statement read
Latest News on Business Post