Pictures from Pro-Buhari #IStandWithBuhari Protest in Abuja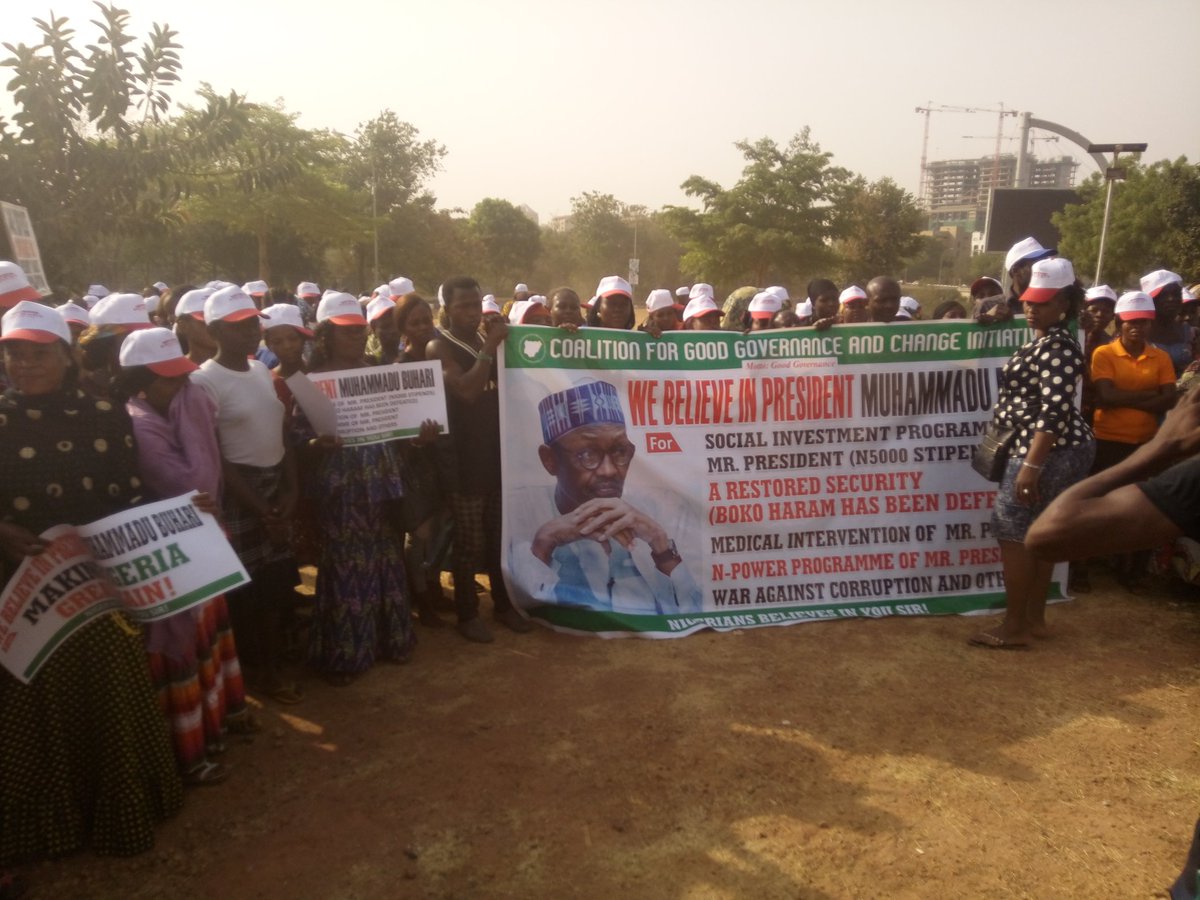 By Modupe Gbadeyanka
Business Post has received visuals from the pro-President Muhammadu Buhari protest taking place in Abuja.
The demonstrators are out to show solidarity to the President, who is presently away in London for vacation and medical check-up.
The #IStandWithBuhari protesters converged at the Unity Fountain Park in Abuja.
They have used the occasion to express their support for Mr Buhari and his government, which has been under attack recently.
Here are pictures from the protest.
Google to Extend Financial Services Verification Program to More Countries
By Modupe Gbadeyanka
Tech giant, Google, has promised to extend its financial services verification program to more countries after bringing 11 nations into the scheme as of 2022 as part of efforts to protect its users from fraud and scams, which it said increased in the year under review.
The financial services certification program requires advertisers to demonstrate that they are authorized by their local regulator to promote their products and services.
This measure adds a new layer of security against fraudsters and further safeguards people from financial scams.
According to Google, actions are quickly taken when coordinated threats are identified, with additional restrictions put in place to block the ability of fraudsters to harm consumers.
"Over a one-month period, we blocked and removed tens of thousands of malicious advertisements and took action against the accounts associated with the bad ads.
"Overall, in 2022, we blocked or removed 142 million advertisements for violating our misrepresentation policy and 198 million advertisements for violating our financial services policy," a blog post from the reputable platform on its 2022 Ads Safety Report said.
As for the efforts to prioritise child safety, Google said it has always blocked harmful ads targeted at young kids, especially by filtering "mature ad categories such as sexually explicit content and ads for gambling, alcohol and pharmaceutical drugs."
"When it comes to designing products and creating policies, one of our top priorities is to ensure the safety of kids and teens around the world.
"This includes blocking ad targeting based on age, gender or interests and preventing additional age-sensitive ad categories from serving to teens. We began rolling out these changes in Europe and completed that process globally last year.
"We also now prohibit ads promoting dating apps, contests and sweepstakes, as well as weight loss products to people under 18," it further disclosed.
Commenting on how it has tackled misinformation, Google said the reliance on its platform for the hunt for credible information influenced the creation of "policies against harmful health claims and demonstrably false claims that could undermine trust and participation in elections."
"In 2022, we blocked ads from running on over 300,000 publisher pages that violated these policies and blocked over 24 million policy-violating ads from serving.
"In addition, we blocked and removed over 51.2 million ads for inappropriate content including hate speech, violence and harmful health claims and 20.6 million ads for dangerous products or services such as weapons and explosives," it stated.
Looking ahead to 2023, the search engine said it would continue to provide a safe and trustworthy ads experience for users.
"As 2023 continues, we will stay diligent in our efforts to combat abuse across our platforms while helping advertisers and publishers grow their businesses," it assured.
Nigeria Seeks Ireland's Help on Internal Security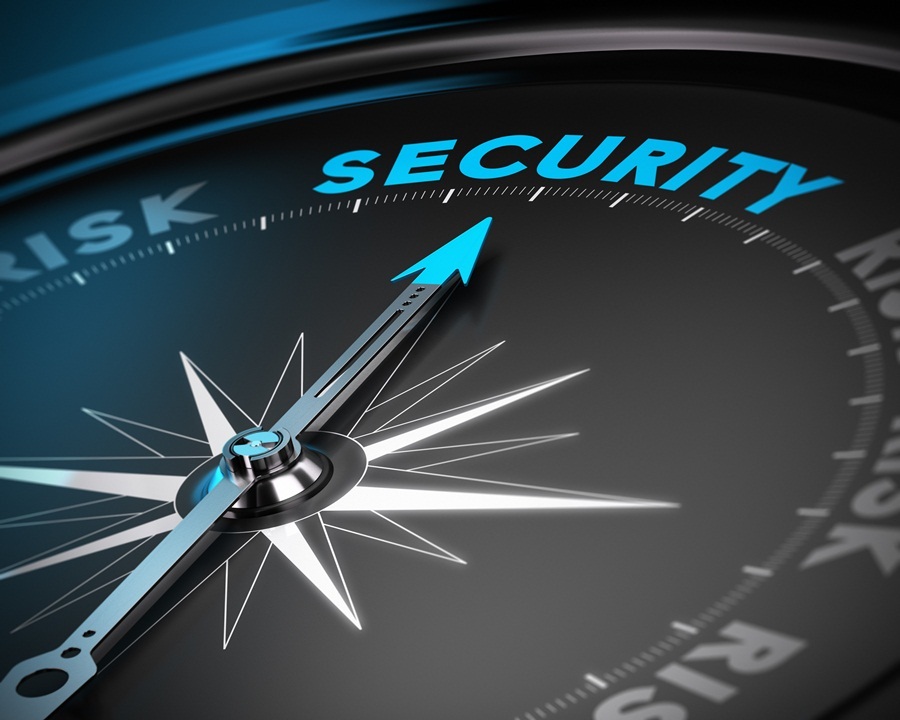 By Adedapo Adesanya
The federal government, through the Ministry of Interior, has sought the cooperation of Ireland on internal security in Nigeria.
The Minister of Interior, Mr Rauf Aregbesola, made the request when the Irish Ambassador to Nigeria, Mr Peter Ryan, paid him a courtesy call in Abuja on Wednesday.
Mr Aregbesola, in a statement issued by the Deputy Director, Press and Public Relations in the ministry, Mr Afonja Ajibola, in Abuja, said that because of the ministry's desire to strengthen internal security, he felt there was the need to establish the National Institute for Domestic Security in the country.
The Minister added that the proposed institute would be a training ground for training top-notch security officers.
He, therefore, solicited the support of the Irish Government in realising the project, which he said was very dear to him as a minister.
According to him, the project is conceived by his ministry as an institution for interaction and collaboration between all security agencies.
"The National Institute for Domestic Security is a project, an initiative of the Interior Ministry, which would be saddled with the responsibility of providing a forum for interaction between all top ranks of security personnel in managing internal security," he stated.
The Minister commended Ireland for its legacy in education and moral instruction carried out through the Catholic Missionaries.
On his part, Mr Ryan thanked the minister for receiving him in spite of the short notice and assured him of his country's assistance to help Nigeria when it comes to security challenges.
Publishers' Association Lauds Signing of New Copyright Act
By Adedapo Adesanya
Nigerian Publishers Association (NPA) has lauded President Muhammadu Buhari for signing the Copyright Amended Bill into law, which repeals the Copyright Act, Cap C28, Laws of the Federation of Nigeria, 2004.
President Muhammadu Buhari had, on March 17, 2023, assented to the Copyright Act 2022, which provides for the regulation, protection and administration of copyright in Nigeria.
This is contained in a statement by the President/Chairman-in-Council, NPA, Mr Uchenna Anioke.
He applauded the Minister of Justice and Attorney-General of the Federation, Mr Abubakar Malami, the Nigerian Copyright Commission Director General, Mr John Asein and the National Assembly for the legislation.
He added that the Act would go a long way in promoting creativity and encouraging more authors and writers for the educational advancement of Nigeria at large.
According to him, President Muhammadu Buhari has demonstrated commitment to the growth of publishing and creativity at large, expressing hope that this gesture will positively impact the country's economy.
"Nigerian Publishers Association had been yearning for this development for a long and was happy to see it come to fruition.
"The signing into law of the bill will give more confidence to owners of copyright materials in Nigeria and offer them a favourable climate to operate just as their counterparts enjoy the same privilege elsewhere in the world.
"The new copyright amendment bill will also attract more players to the industry and give more job opportunities, thus, improving Nigeria's economy," NPA President said.
He appealed to all and sundry to support the initiative for the betterment of all.
"We equally appeal to all book pirates to desist from their nefarious acts, as it will not be business as usual for them with this new Copyright Amendment Act," Mr Anioke added.
He said the bill would provide appropriate limitations and exceptions to guarantee access to creative works, among others.
"The new Copyright Act expands the rights of authors, raises the sanctions for criminal infringements and more adequately addresses the challenges posed by digital and online use of copyright works," he said.
He said the enactment of the new Copyright Act "has again demonstrated this administration's commitment to re-energizing Nigeria's creative economy and making it more globally competitive in the digital age."
Signing the law, President said, "The principal objectives of the new law, as outlined in section 1, are to: protect the rights of authors and ensure just rewards and recognition for their intellectual efforts; provide appropriate limitations and exceptions to guarantee access to creative works; facilitate Nigeria's compliance with obligations arising from relevant international copyright treaties and conventions; and enhance the capacity of the Nigerian Copyright Commission for effective regulation, administration, and enforcement.
"The new Copyright Act expands the rights of authors, raises the sanctions for criminal infringements and more adequately addresses the challenges posed by digital and online use of copyright works. The Act also provides specially for the needs blind, visually impaired and print disabled persons to have access to learning and reading materials in accessible formats."
Latest News on Business Post