UN Frees 876 Children Linked To Boko Haram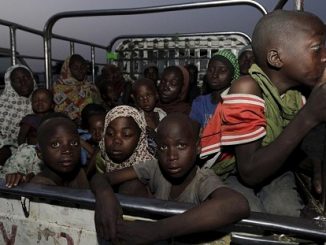 By Ebitonye Akpodigha
About 876 children held by the Nigerian government for possible association with Boko Haram terrorists group have been released through the help of the United Nations.
This was disclosed by the UNICEF Regional Director for West and Central Africa, Mr Manuel Fontaine, in Maiduguri, Borno State.
Mr Fontaine, during a visit to the troubled city, said those freed were the children apprehended by the Nigerian military on suspicion of having links to the terrorists group. He, however, could not state how long they may have been held captive by security forces and also their ages.
He further said, "We fear that there are still kids who are being at least temporarily detained because they are being released from Boko Haram areas by the army but then kept for a while."
Mr Fontaine also said "Once we get children out, there is a major issue of stigmatisation in the communities," adding that there is a "sense that children who have been associated with Boko Haram for a while, could be, and in some cases we have some evidence, are rejected by community and people around them."
He disclosed that about 20,000 children have been separated from their parents during the onslaught of Boko Haram in the north eastern part of Nigeria, adding that around 5,000 kids have since been reunited with their families.