Youths Should be Passionate About Their Cause—Mr Macaroni
By Modupe Gbadeyanka
The need for youths to be passionate about their cause to enable them to stay afloat in the face of debilitating challenges has been emphasised by an entertainer, Mr Debo Adebayo, otherwise known as Mr Macaroni.
Mr Macaroni, who is also an activist, gave this advice during the Winning with Social Media breakout session of the 2021 Youth Leadership Series (YLS) organised by Stanbic IBTC Holdings held on Thursday, April 8, 2021.
The actor was among the speakers invited to the virtual programme, which had youths from across Nigeria and various parts of the world including the UK, USA and UAE in attendance.
Mr Macaroni informed the audience that his passion and urge to succeed propelled him into the business of entertainment, adding that having realised he wanted more visibility; he invested in himself from his meagre resources.
At the webinar themed WINNING, another speaker, Ms Ifedayo Agoro, the founder of Diary of a Naija Girl (DANG), an online lifestyle website, revealed that the need to be heard and give women a voice made her leave a thriving career in the oil and gas industry and started her online community.
She noted that although she did well in her career, she was unhappy until she found fulfilment with DANG, adding that the first six months were not encouraging as many people didn't really understand her vision, but she kept at it.
"Winning doesn't only involve consistency, it also involves constantly adapting to change," she told the participants, who keenly listened to her.
At the Winning with Entrepreneurship breakout session, the duo of Olumide Soyombo, co-founder, Bluechip Technologies and Tracy Batta, co-founder, Smoothie Express, addressed business strategic moves, that included the rudiments of nurturing businesses. The panellists shared their experiences and entrepreneurship journeys with the participants.
Soyombo alluded that it was common to encounter challenges and uncertainty with business start-ups and advised entrepreneurs to remain flexible and well adapted to the ever-changing business climate.
On Winning with Investments, Akin Bamidele Akintola, Head of Equity Sales, Stanbic IBTC Stockbrokers, emphasised the need to make adequate preparations for the future. He explained that it was better to save in investments such as stocks and mutual funds, as the economy was largely unpredictable.
The co-founder of Bamboo Invest, an investment platform that allows Nigerians to invest in United States stocks, Yanmo Omorogbe, said her major challenge was getting funding and investors before the pandemic.
She advised people to believe in themselves, improve pitching skills and be persistent. She also stated that when entering any investment business, it was important to know the regulators.
On the part of the CEO of Stanbic IBTC Holdings, Mr Demola Sogunle, "The Nigerian youth require support, guidance and empowerment to propel them to the pinnacle of their various fields.
"The innovative projects and tech disruptions championed by the youth in virtually every sector are proof of their ingenuity, skill, brilliance and resourcefulness.
"At Stanbic IBTC Holdings PLC, we believe in breaking boundaries, hence our tagline, IT CAN BE, which is hinged upon the premise that everything is possible as long as we are dedicated and put in the requisite effort to make it work."
In his closing remarks, the CEO of Stanbic IBTC Bank, Mr Wole Adeniyi, assured thousands of the participants at the event that Stanbic IBTC would  continue to make productive investments in the lives of the younger generation, as well as providing the needed financial solutions that would help them achieve their dreams.
Swiss Business School Honours Monument Distillers CEO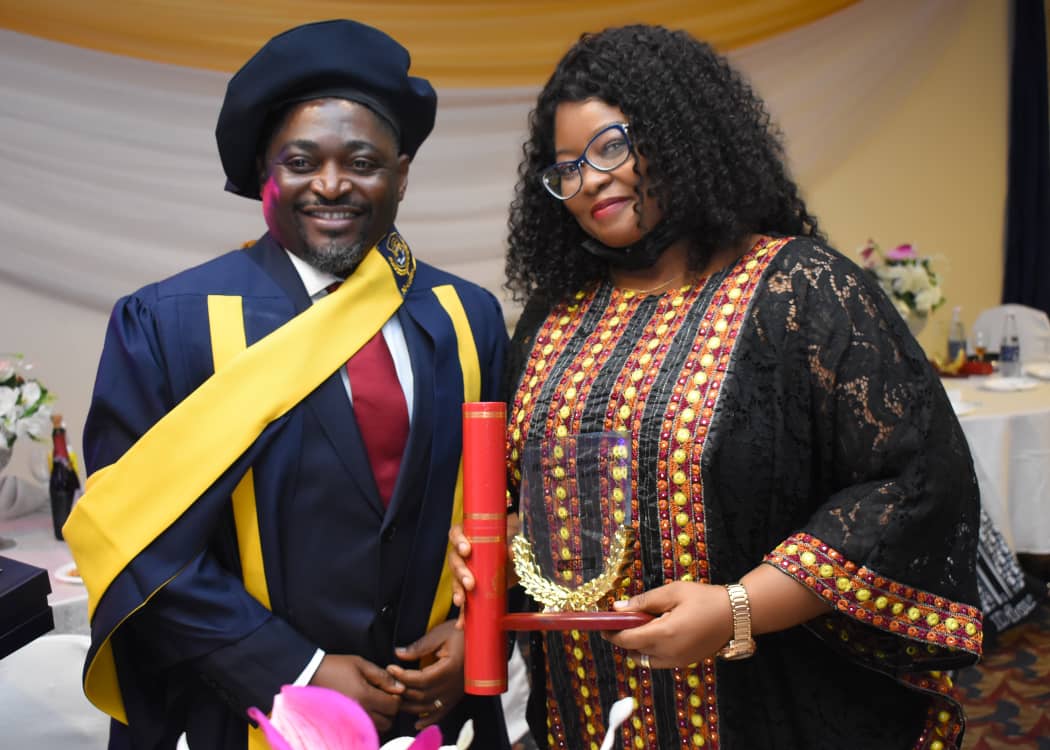 By Ashemiriogwa Emmanuel
Mr Godwin Oche, the Chief Executive Officer (CEO) of Monument Distillers Nigeria Limited (MDN), has been awarded an honorary doctorate by the Swiss School of Business and Management, Geneva.
The Swiss faculty confirmed that the laurel was in recognition of his huge contributions to the development of the African manufacturing ecosystem and for his technological innovations.
In his acceptance speech, Mr Oche appreciated the institution and MDN for the recognition and honour.
"Few things have made me more proud and more grateful for my journey than this humbling recognition of my contributions to business and manufacturing by the esteemed Swiss School of Business and Management. I am truly honoured. Most especially, I am grateful.
"I am grateful to my wife and family for their dependable support through the years, to Monument Distillers for giving me the platform to shine, to our customers for their tremendous loyalty and support, and most especially to the good Lord who has blessed me with far more than I ever dreamed," he said.
Mr Oche is a Chemical Engineer and holder of a Postgraduate Diploma (PGD) in Business Administration and a Master of Business Administration (MBA) in marketing from the Enugu State University of Science and Technology (ESUTECH).
He is a fellow of the Institute of Management Consultant (FIMC), a member of the Nigeria Institute of Marketing (MNIM), and also a member of the Nigeria Institute of Personnel Management (MIPM).
MDN is a fast-rising wine and spirit company that produces a wide range of global and local brands such as John Bannermans Scotch Whisky, 1960Rootz Bitters, 4 Horses Bitters, Les Damier Wine range and so much more.
The company also has distribution rights to brands such as Four Cousins Wines, Sazerac Southern Comfort Bourbon and other ranges of spirits. The company offers a broad range of collections for all occasions.
Kano Forex Trader in Trouble Over N197m
By Modupe Gbadeyanka
A foreign exchange (forex) trader based in Kano State, Mr Yusuf Yakubu, may have bitten more than he can chew as he has found himself in murky water.
He was accused of diverting about N197.6 million belonging to his customers, who wanted him to exchange his Dollars to Naira.
It was alleged that in January 2021, the Kano forex trader collected $870,000 with the promise to pay the Naira equivalent, but he refused to fully honour this pledge.
Instead of returning the full amount, he only paid N220.3 million and allegedly diverted the balance of N197.6 million and efforts to make him pay were futile.
As a result, a petition was filed to the Kano Zonal Command of the Economic and Financial Crimes Commission (EFCC), which waded into the matter.
After interrogations, Mr Yakubu was arraigned before Justice Sanusi Ma'aji of the Kano State High Court on August 4, 2021, on a one-count charge of misappropriation.
"That Yakubu Yusuf on or about January 14, 2021, within the jurisdiction of this court, with intent to defraud dishonestly misappropriated the sum of N149,000,000 belonging to Oliver Ogokumaka and Obumnemi Okoli and thereby committed an offence contrary to section 308 and punishable under section 309 of the Penal Code," the charge read.
When the charge was read to him, the defendant pleaded not guilty, which prompted the prosecution counsel, Mr Musa Isah, to ask for a trial date.
However, counsel for the defendant, Mr Abdul Adamu, informed the court that he had filed a motion challenging the jurisdiction of the court and the judge consequently adjourned the matter till August 18 for argument on the motion.
Meanwhile, the defendant was granted bail in the sum of N50 million and two sureties in like sum, one of who must be a relative of the accused person and both must also be resident of Kano, with verified business addresses.
Stanbic IBTC Revamps Abeokuta BTI Correctional Centre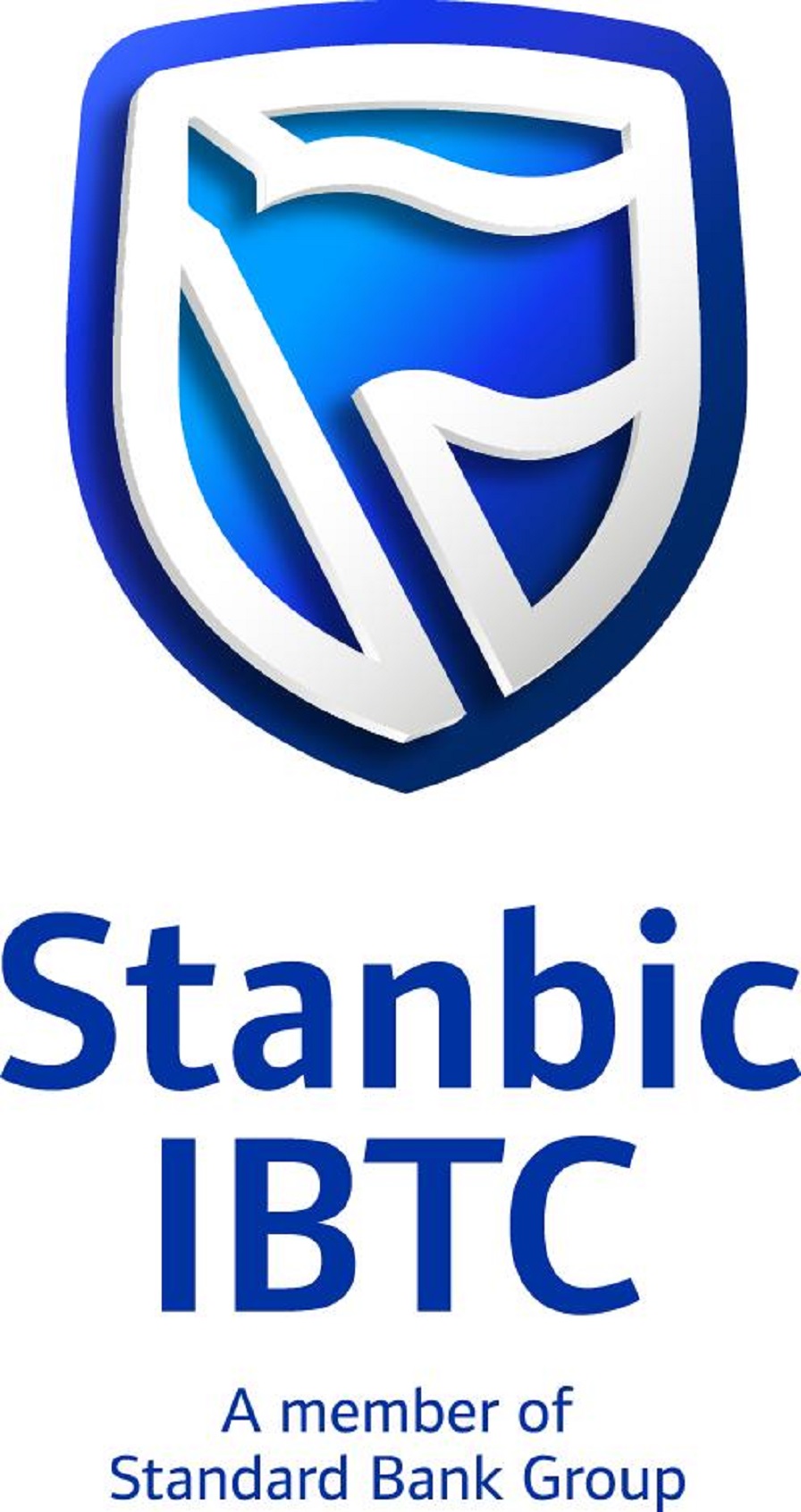 By Ashemiriogwa Emmanuel
A top financial institution, Stanbic IBTC Holdings Plc, through the Stanbic IBTC Finance Team, has reconstructed the vocational centre at Borstal Training Institute (BTI) located in Abeokuta, Ogun State.
The BTI is an arm of the Nigerian Correctional Service where young offenders are remanded and given both educational and vocational training, used to be a deteriorated structure with very few tools.
The poor facility was not able to live up to the purpose of the institute in terms of equipping students with education and skill acquisition.
However, the intervention of the Stanbic IBTC Staff Volunteerism Initiative saw a complete overhauling of the Abeokuta BTI Correctional Centre to encourage the purpose as to which the BTI was built.
The reconstruction entailed the demolition of the existing dilapidated shed, construction of a new building which was demarcated into four segments, along with the establishment of an Information and Communications Technology (ICT) unit equipped with six desktop computers.
In addition, a tailoring section was also set up and provided with four sewing machines, a stitching machine, several tailoring tools, and fabrics for practice.
There was also a barbing section which was supplied with three clippers, a sterilising machine, and other necessary barbing tools.
The renovation also entailed the establishment of a carpentry section equipped with necessary equipment such as a drilling machine, spraying machine, and circular machine.
The water supply channel was also improved with an overhead water tank for the facility.
In his statement on the project, the Chief Executive, Stanbic IBTC Holdings, Mr Demola Sogunle, pointed out that the provision of these necessary facilities will encourage easy reintegration of the students into the society as it will equip them with digital and vocational skills.
"I believe that this project will directly impact the lives of these young Nigerians. It enhances their easy integration into society as they are already equipped with either digital or vocational skills, based on their preference.
"Upon release, they will not be idle but will hopefully put the skills they have acquired to good use," he said.
The reconstructed BTI vocational centre which houses about 330 students will now have about 182 of them engaged in school and computer skill acquisition, and 148 students equipped with vocational training.
Latest News on Business Post