Zoho Unveils Platform to Improve Digital Marketing Strategies Effectiveness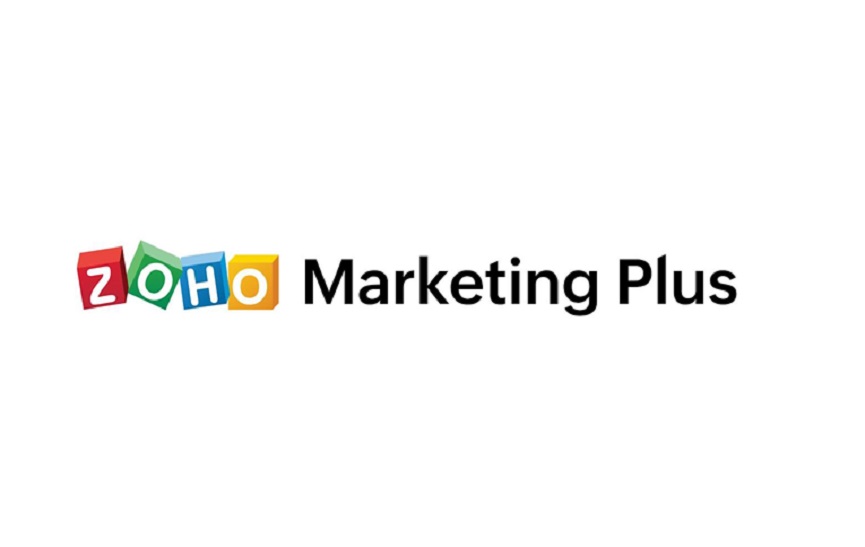 By Modupe Gbadeyanka
A new marketing platform, Zoho Marketing Plus, designed to improve the effectiveness of digital marketing strategies of organisations has been introduced by Zoho Corporation.
According to the leading global technology company, this application will bring together marketing activities across campaign ideation, creation, execution, management, and measurement, providing stakeholders across the entire marketing organisation with a single, shared view of critical information for improved collaboration and results.
It will give marketing leaders a deeper understanding of customer preferences and behaviours so they can deliver dynamic, high-value customer experiences that drive brand affinity and customer happiness.
CMOs require their teams to leverage technology solutions that capture customer insights in ways that add value both to the business and customers. Through automation and business intelligence, the platform synchronises engagement data to help marketing teams better understand customers, make more informed decisions, and ultimately drive better results, growth, and revenue.
The Zoho Marketing Plus is embedded with a vast array of integrated capabilities aimed at helping digital marketers achieve greater results through simplified processes, tighter collaboration, shared assets, and consistent data.
"Consumers and digital marketing continue to evolve at warp-speed, and marketers are struggling to keep up. It's becoming increasingly difficult to properly manage multiple campaigns, channels, customer profiles, data, and ROI," the President for MEA at Zoho, Hyther Nizam, stated.
"The complexity of data and personalisation at scale only raises pressure on marketers and CMOs to deliver effective campaigns and revenue. By eliminating redundancies and confusion arising from multiple siloed solutions, Zoho Marketing Plus maximises productivity and teamwork, allowing marketers to stay nimble and collaborative amid evolving customer needs.
"When marketers aren't bogged down by operations, they can deliver creative campaigns that promote meaningful relationships between the brand and customers," Nizam added.
It was gathered that the unified platform empowers marketing teams to build continuous and consistent experiences for end customers and deliver more personalised journeys through improved collaboration, streamlining management of marketing projects, unified digital brand asset creation, strong marketing automation capabilities, omnichannel engagement, supported integrations, and accurate and real-time measurement.
Buhari Urges Leaders to Tackle Slow AfCFTA Integration
By Adedapo Adesanya
President Muhammadu Buhari has said the African Continental Free Trade Area (AfCFTA) would succeed if African governments demonstrate a higher level of commitment to tackling the slow pace of physical integration, political cooperation, and tariff barriers that inhibit business integration.
He made this disclosure while addressing the second African Sub-Sovereign Governments Network (AFSNET) Conference on Friday in Abuja, organised by the Afreximbank in collaboration with the secretariat of AfCFTA and the Nigeria Governors' Forum, the President decried the low-level trade among African countries.
He said, "As leaders, we must all be concerned that we are not trading enough amongst ourselves. It is a bitter reality that Intra-regional trade still accounts for a very tiny fraction of total trade in Africa.
"We have to understand that if this new drive towards a continental free trade area is to succeed, we must demonstrate a higher level of commitment to tackling the slow pace of physical integration due to geographic and political fragmentations, the pace of political cooperation, and difficult tariff and non-tariff barriers that inhibit business integration.
"I am firmly convinced that with the right collaborative action, we will be able to record a much stronger pace of transformation.
"Through shared knowledge, innovation and creativity, we will be better able to cater for the needs of the African continent's population of over 1.4 billion people," the President said, urging the Conference to use the network and support provided by pan-African institutions as a platform for the exchange of ideas, knowledge, and skills.
The conference, he said, should also seek and advance innovative solutions to support our common quest for the expansion of intra-Africa trade opportunities for our people.
He commended the conference organisers for demonstrating innovative thinking by taking the AfCFTA to the grassroots, lauding the President of Afreximbank, Mr Benedict Oramah, and his team for committing $250 million as seed capital towards the establishment of the AFSNET.
He acknowledged that the initiative spearheaded by Afreximbank was aimed at firmly establishing and deepening the intra-continental trade investment development frontier for Africa, facilitating the reduction in the continent's dependence on exports of primary commodities as well as minimizing the risks experienced due to strong reliance on global value chains.
"This opportunity, if properly harnessed, is a significant step for Africa to begin carving its niche in the global value chain, from the constituent units up.
"This will undoubtedly complement broader programmes such as the AfCFTA which remains one of the most strategic pan-African agenda to deliver inclusive and sustainable development," he said.
The President also recognised the support of the Secretariat of the AfCFTA and the role of its Secretary General, Mr Wamkele Mene, in organizing the conference in Abuja.
P&ID: Abuja Court Orders Arrest of British National for Jumping Bail
By Adedapo Adesanya
The Federal High Court In Abuja has ordered the arrest of a British national, Mr James Nolan, for jumping bail.
Justice Ahmed Mohammed gave the order after Mr Nolan, a director in the Process and Industrial Development Limited (P&ID), failed to appear for trial.
Mr Nolan is being tried by the Economic and Financial Crimes Commission (EFCC) along with Lurgi Consult Limited and others in a money laundering case to the tune of $9.6 billion.
In his ruling, Justice Mohammed said Briton had broken the terms of his bail conditions offered him by the court. He, therefore, revoked the bail and issued a bench warrant for his arrest.
He also ordered Mr Nolan's surety to appear in court on the next adjourned date to justify why the bail bond should not be forfeited to the court.
The prosecution counsel, Mr Bala Sanga, had earlier prepared to proceed with the cross-examination of prosecuting witness 1, Temitope Erinomo, when the court was informed that the second defendant was nowhere to be found and efforts to ascertain his whereabouts proved abortive.
Mr Sanga expressed dismay with the absence of Mr Nolan in court. He also said the first defendant, Lurgi Consult Limited, has never been represented in court as a corporate body since the matter started.
He told the court that investigations by the EFCC showed that the property given by the surety in Gwagwalada, Abuja, was not worth N100 million and prayed the court to restrain the defence team from further delaying the case.
Responding to the absence of Mr Nolan in court, the defence counsel, Mr Micheal Ajara, claimed that his sudden disappearance was strange.
"My Lord, the defendant in question, has always appeared in court, except for the last adjourned date that he was sick. His medical report shows that he has bipolar, a history of mental illness, and it is uncertain if the defendant is fine. We have notified the police, including the prosecution, and all efforts to ascertain his whereabouts have proven abortive," he said.
He prayed the court to grant the defence time to ascertain his whereabouts.
However, Justice Mohammed said that the court of law does not act in uncertainty.
"What is clear to the court right now is that the second defendant is nowhere to be found, and there is no justification with a certainty of his whereabouts," he said.
The judge then granted Sanga prayers for the court to revoke the bail of the second defendant, issue a bench warrant for his arrest and declare his bail bond forfeited.
Recall that P&ID, a firm based in the British Virgin Islands, won a $9.6 billion arbitration award against the Nigerian government after the collapse of a 2010 gas project.
Meta, NAPTIP Launch Scheme to Help Find Missing Children in Nigeria
By Modupe Gbadeyanka
A programme aimed at helping to find abducted children in Nigeria has been launched by Meta and National Agency for the Prohibition of Trafficking in Persons (NAPTIP).
Meta is the parent company of Facebook, Instagram and WhatsApp. Through this initiative called AMBER Alert, security officials can use these social media platforms to inform people of missing children.
The scheme was unveiled on Wednesday and Meta disclosed that it was designed to increase the chances of finding missing children by putting more people on the lookout for them.
When an AMBER Alert is activated by law enforcement, it will appear on the Facebook and Instagram Feed of users within the designated search area, enabling them to share the information instantly with friends or contact the authorities if they have leads.
AMBER Alert is designed to include important information about the missing child such as a photo description, location of the abduction, and other relevant and available information to aid in immediately identifying the missing child.
How AMBER Alert Works
The decision to declare an AMBER Alert is made by NAPTIP when investigating a suspected abduction case, they must first determine if the case meets their Amber Alert criteria, which include:
The abduction is of a child age 17 or younger
NAPTIP must have a reasonable belief that there has been an abduction.
NAPTIP believes the victim is in imminent danger of serious bodily harm or exploitation.
There is enough descriptive information about the victim and suspected abduction for law enforcement to issue an AMBER Alert to assist in recovering the child
Once these criteria have been met, NAPTIP will then notify Meta's Global Security Operations Centre, which operates 24/7, that a verified AMBER Alert is active. Meta will then send the alert to the News Feeds of people located in targeted search areas in Nigeria.
"Already available across 28 countries globally, we are proud to partner with NAPTIP to make AMBER Alert available in Nigeria – the second African country to join this programme.
"When there is a reported case of a missing child, the most valuable thing one can do is share information as quickly as possible. By working with law enforcement in helping to share the right information with the right people, we hope that missing children will be safely reunited with their families faster," Meta's Director of Trust and Safety, Emily Vacher.
In emphasising the importance of this launch, Adaora Ikenze, Meta's Head of Public Policy, Anglophone West Africa, said: "This partnership with NAPTIP is another important milestone in reinforcing our ongoing commitment to Nigeria. We know our apps can be used as a force for good, and the AMBER Alert launch across Instagram and Facebook highlights this."
The Director General of NAPTIP, Dr Fatima Waziri-Azi, also said, "Today, we are partnering with Meta to launch the AMBER Alert Programme on Facebook and Instagram to help ensure faster response in finding missing children.
"With these alerts, more people can be on the lookout for kids reported missing in their vicinity and report all leads to relevant authorities. NAPTIP cherishes every aspect of the intending collaboration and we are indeed glad to be on board with Meta".
AMBER Alert Programme launched on Facebook in 2015 and since then has assisted in hundreds of successful child endangerment cases in the US and around the world.
One of such cases happened in 2020 when Amanda Disley and her husband helped rescue 11-year-old Charlotte Moccia of Springfield, Massachusetts, after seeing an AMBER Alert on Facebook. Before that, a four-year-old girl was recovered after Kaytlin Brown saw an AMBER Alert issued on Facebook on her lunch break and quickly took action.
In June 2022, Meta added Instagram to the AMBER Alerts Programme across the world by making it available in 28 additional countries, and now, in Nigeria. As part of the launch of AMBER Alerts in Nigeria, Meta and NAPTIP will be educating users in Nigeria on how to identify AMBER Alerts on their feeds and what to do when they see an alert.
Latest News on Business Post