Diabetes Not Death Sentence—Medical Experts, Patients Emphasize
By Ahmed Rahma
Medical experts and patients living with diabetes in Lagos have submitted that the dreaded disease is not after all a death sentence, stressing that with proper management, those affected could survive and live long.
They expressed this view at a webinar to commemorate this year Ecobank Day themed Take Action Against Diabetes.
The Ecobank Day is a special day set aside every year by the Ecobank Group for management and staff of the bank to embark on Corporate Social Responsibility (CSR) activities that impact its immediate environment and people.
Public Health Practitioner and Director Saving One Million Lives Programme, Ministry of Health, Lagos, Dr Mazeedat Erinosho, in her presentation titled Diabetes mellitus and living healthy opined that diabetes can be properly managed through healthy living, regular exercise, appropriate medication, eating healthy and keeping blood sugar levels as close to normal, among others.
At the event held on November 19, 2020, the medical practitioner defined diabetes as a metabolic disease that causes high blood sugar, noting that untreated high blood sugar from diabetes can damage nerves, eyes, kidneys and other organs.
She listed common symptoms to include frequent urination, increased thirst and increased appetite, adding that if left untreated, diabetes can cause cardiovascular disease, stroke, chronic kidney disease, foot ulcers, damage to the nerves, damage to the eyes and cognitive impairment and death.
Speaking in the same light, the Consultant Endocrinologist of Presidential Emergency Plan for AIDS Relief (PEPFAR) at University College Hospital, Ibadan, Dr Mosunmoluwa Obafemi Adio, listed different types of diabetes and some common symptoms such as frequent urination, excessive thirst, weight loss, extreme hunger, vision changes, numbness in the hands or feet, feeling very tired most of the time and dry skin.
Dr Adio, who is currently a Consultant Endocrinologist with Evercare Medical hospital, made a case for regular medical check-up particularly sugar level, eating fruits and vegetables and managing weight loss.
Chairman of Diabetes Association of Nigeria, Lagos Chapter and the South West Region, Mr Abdulwahab Dauda, who has managed the diabetes for 30 years, commended Ecobank for organising the awareness programme, stressing that the life threatening disease is not a death sentence as it could be managed in his testimonial.
The 74-year old diabetes patient linked his survival to discipline and strict adherence to medical prescriptions.
"For those of us that are diabetic, the first fact you should know is that it is not a death sentence.
"Accept the fact and tackle it. Follow doctor's medications religiously; do not skip your recommended drugs and meals; take your medical kits along with you at all times. I am a living witness that you can survive the disease," he said.
Also sharing his experience, the United States based Edwin Velarde canvassed for regular exercise, strict
adherence to medication and regular check-up.
Alpha Mead to Launch Modular Healthcare Facility in Lagos
By Modupe Gbadeyanka
A state-of-the-art Modular Healthcare Facility (MHF) will on Wednesday, June 23, 2021, be launched at the Gbagada General Hospital, Gbagada, Lagos.
The facility was put in place by Alpha Mead Healthcare Management Services, a subsidiary of the Alpha Mead Group, to accelerate access to quality healthcare for all Nigerians.
Explaining further, the Group Managing Director of Alpha Mead Group, Mr Femi Akintunde, "The MHF is a customised, mobility-enhanced, prefabricated portacabin with detachable modules equipped with state-of-the-art clinical and diagnostic equipment that is designed to take quality healthcare services to the doorstep of all Nigerians."
He further disclosed that after a successful pilot of the company's foray into healthcare at Gbagada General Hospital, and Lagos University Teaching (LUTH), the need to make quality healthcare accessible to more Nigeria became even more pressing.
"So, we went back to the drawing board. We noted that some of the issues slowing down the government and private sector programmes in making healthcare accessible for all are; how long it takes to set up a healthcare facility, inadequate amount of healthcare workers, lack of the required equipment and sometimes; even the terrain or location where these healthcare facilities will be constructed," Mr Akintunde informed newsmen at a parley on Wednesday, June 16.
"To address these issues, we came up with the Modular Healthcare Facility (MHF). The whole idea of the MHF is to aggressively drive the penetration of healthcare facilities in Nigeria by reducing the construction timeline of a healthcare facility to less than 30 days – saving the time lost to design, construction, equipment installation and commissioning of regular brick and mortar healthcare facilities, which sometimes run into years," the engineer further said.
He noted that to address the issue of inadequate medical practitioners, particularly doctors in the rural areas or crisis zones, the MHF was designed to leverage technology to connect patients with medical doctors anywhere through its telemedicine facilities.
According to him, the MHF provides the right healthcare equipment that meets the minimum standard for each class of the healthcare segment – primary, secondary and tertiary and reduces the dependency of the healthcare facility on public utility by running on efficient and clean utility systems such as solar power, bio-digester sewage system, etc.
In his presentation, Mr Kunle Omidiora, Managing Director, Alpha Mead Healthcare & Management Services (AMHS), the subsidiary of Alpha Mead promoting the MHF said the product is coming to bridge the widening gap in access to quality healthcare in Nigeria.
"From whatever lens one chooses to view the challenges with the healthcare sector in Nigeria today; whether financial, personnel, equipment, systems or technologies; the biggest challenge with Nigeria's healthcare sector is that of access to quality healthcare," he said.
"This challenge is costing our nation a great deal. For example, a USAID report noted that Nigeria shoulders up to 10% of the global disease burden.
"The report noted further that this situation is caused by lack of access to quality healthcare facilities and workers, particularly in the rural areas," Mr Omidiora stated.
He further noted that the challenge can be further put in context when squared against 2019 data from Nigeria Health Facility Register (NHFR).
"According to the report, Nigeria has 40,345 registered hospitals and clinics to serve the 201 million population. This simply implies that one healthcare facility is responsible for an estimated five million Nigerians", Mr Omidiora explained.
"The problem is even more compounded with data from WHO report revealing that only a quarter of Nigeria's primary healthcare facilities have more than 25% of the minimum equipment package. One, therefore, does not need to wonder why Nigeria loses over 1 billion dollars to medical tourism, has one of the world highest infant mortality rates, and why prevalence of medical errors in Nigeria is on the rise".
He explained that this huge gap is what the MHF intends to bridge; noting that the MHF is equipped with Radiology Information System, Picture Archiving Communication System (RISPACS), Enterprise Electronic Medical Records (EMR) and Telehealth infrastructure for real-time reporting of investigation and remote consultation.
NAFDAC to Register Chemical Manufacturers
By Adedapo Adesanya
The National Agency for Food and Drug Administration and Control (NAFDAC) is set to register and certify premises of chemical manufacturers in order to boost the nation's economy.
This was disclosed by the agency through its media consultant, Mr Olusayo Akintola.
He disclosed that the Director-General of NAFDAC, Mrs Mojisola Adeyeye, stressed the importance of having details of chemical manufacturers in the country at a virtual stakeholders' meeting with the chemical makers.
According to him, it was also agreed with manufacturers of chemical products in Nigeria to explore the international market with chemical products to enhance the nation's foreign exchange earnings.
Mrs Adeyeye said that the product would also serve as a potent catalyst for industrial growth, adding that the current focus of the NAFDAC management was to ensure the agency's regulatory activities were in line with international best practices.
She said that the aim of the stakeholders meeting was to sensitise, enlighten and create awareness on the current trends in the regulation of the manufacture of chemicals with emphasis on the need to be listed as a chemical manufacturer in Nigeria.
The NAFDAC boss noted that the chemical evaluation and research directorate has the mandate to ensure that only the right quality chemicals are manufactured, imported, exported, distributed, sold and used in Nigeria.
Mrs Adeyeye also disclosed that the directorate has put in place effective regulations and guidelines for sound chemical management in Nigeria.
She said that this was achieved by ensuring proper utilisation of chemicals in a manner that reduces risk to health and the environment.
Mrs Adeyeye said the agency also advocates the use of chemicals that are less harmful and hazardous, adding that a portal has been created by the agency for registration of chemical products for strict adherence to international best practices.
She further said that chemical products manufactured in Nigeria would enjoy wider acceptability and high competitiveness with the NAFDAC registration identity.
According to her, penetrating the international market will bring growth to the industry, and more Nigerians will secure employment opportunities sequel to the expected expansion in the operations of the manufacturers.
''Chemicals no doubt play a pivotal role in the economic development of any country, Nigeria as an economy in transition has many needs of chemicals for her numerous industries.
"Some of these chemicals are now manufactured in the country and this creates an environment of heightened concern that NAFDAC is expected to play a leading role in strengthening chemical safety and security.
"The NAFDAC Act empowers the agency to undertake appropriate investigations into production premises and raw materials for food, drugs, cosmetics, medical devices, bottled water and chemicals.
"The Act also empowered the agency to establish relevant quality assurance systems, including certificates of the production sites and of the regulated products," she said.
Mrs Adeyeye said that the law also compels all handlers of chemicals to adhere strictly to all the stipulated guidelines for sound chemical management in order to safeguard the health and protect the environment.
According to her, this underscores the reason the agency communicate any change in regulations to stakeholders.
She disclosed that listing of chemical manufacturers was initiated to address the existing gap in the regulation of the manufacture of chemicals in Nigeria, adding that manufacturers required to be listed as a chemical manufacturer.
Mrs Adeyeye said that those involved in the manufacture of speciality chemicals, laboratory chemicals, industrial chemicals, inks, paints, adhesives, wood preservatives, polishers, cleaning chemicals, agrochemicals, biocides, fertilizers and others also need to be listed.
She noted that the use of chemicals has increased geometrically in the past years in Nigeria resulting in an increase in local manufacturing capabilities.
Mrs Adeyeye said that the increase in production has led to the growth in the chemical industry in Nigeria and that the safe and secured management of chemical in the manufacturing sector was an issue that requires a collaborative effort between the regulators and the industries.
On his part, Mr Pieter De-Konnick, a Belgian, who is the Managing Director of Brenntag Chemical Nigeria Limited, producers of liquid caustic Soda, commended NAFDAC for the initiatives.
According to Mr De-Konnick, NAFDAC's involvement in regulating the chemical manufacturing sector will bring it to the limelight and reposition Nigeria chemical industry for economic growth.
"This is my eighth year in Nigeria; this is the best thing that has happened to me in this industry, the NAFDAC is wonderful in its drive to regulate this industry," he said.
The Chief Executive Officer of Unikem Industries Limited, producers of Ethanol from cassava, Mr Uzor Kalu and Mr Paul Audu, Managing Director of Roychem Industries Limited, said that the hitherto bottlenecks in procuring NAFDAC Import Permit have disappeared.
They both noted that since Adeyeye became NAFDAC boss, import permit and removal certificates were often done easily and have a plan to activate the year.
The introduction of an online platform via an electronic process by the Adeyeye-led administration had made application and processing of the vital import documents completed in the last quarter of every year, while manufacturers already have the documentation done in readiness for the new year.
AXA Mansard Offers Mobile Health Insurance via Airtel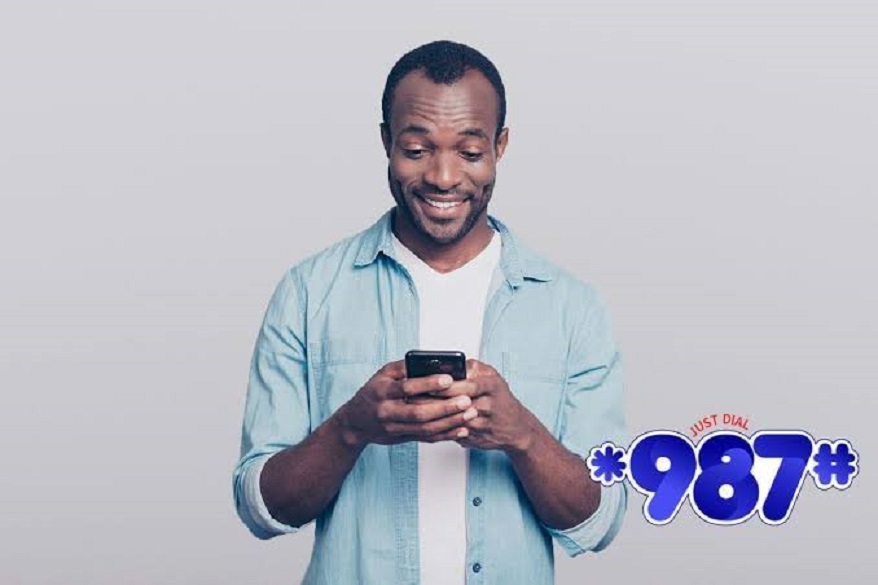 By Aduragbemi Omiyale
Buying a health insurance policy has now been made easier by a leading telecommunications services provider, Airtel Nigeria, as a result of a strategic partnership with a foremost healthcare service provider, AXA Mansard Insurance Plc.
The collaboration between both organisations is aimed to deepen access, participation and enrolment in health insurance for more Nigerians.
Business Post gathered that with the deal, customers can now simply dial *987*7# on their Airtel number to enrol for affordable and robust mobile health insurance plans from AXA Mansard.
It was learned that this initiative is in response to the federal government's goal, through the National Health Insurance Scheme, to provide easy access to healthcare for all Nigerians by leveraging on the USSD channel, an easy-to-use and interactive platform.
"Airtel Nigeria is always exploring innovative ways and platforms that will make life easier, more meaningful and more enjoyable for Nigerians.
"With this initiative, we are not just delivering bespoke health insurance services to the doorstep of more people, we are also leading a quiet revolution that will drive and deepen health insurance inclusion by removing the many barriers that have hitherto excluded many well-meaning Nigerians from participating in the sector," the Head of Mobile Financial Services at Airtel Nigeria, Mr Muyiwa Ebitanmi, said.
Insurance penetration in Nigeria is still low and this is because of various factors like implementation of health insurance schemes, low level of awareness, affordability, ineffective distribution systems and inefficient payment models.
The partnership between Airtel Nigeria and AXA Mansard is aimed at solving these challenges and assisting Nigerians to access a viable health insurance scheme as subscribers will have access to over 1,000 hospitals nationwide for quality healthcare services.
Malaria cover, inpatient, outpatient, specialist medical consultations, immunizations, family planning, ambulance services, dental care and more are some of the covers provided in the AXA Mansard Health plans.
"Our research has shown the value and importance of having a health insurance plan to the public especially for the emerging customers in the country, but for many reasons, the uptake of insurance products has been low," the Head of Emerging Customers and Digital Partnerships Group at AXA Mansard, Mr Alfred Egbai, commented on the transaction.
He further said, "In order to mitigate these challenges and satisfy the health needs of the retail consumer whilst also encouraging the uptake of health insurance in the country, we have partnered with Airtel Nigeria to provide a solution that gives users a convenient way to purchase and manage their AXA Mansard micro-insurance plans.
Latest News on Business Post