Ecobank Nigeria Assures Cancer Patients Financial Support
Dipo Olowookere
As part of its CSR activities to impact its immediate environment and people, Ecobank Nigeria over the weekend held a cancer awareness walk in Lagos to commemorate the Ecobank Day.
During the event themed Preventing Non-Communicable Diseases, the lender further pledged its commitment and financial support to the fight against non-communicable diseases, including cancer.
According to Managing Director Ecobank Nigeria, Mr Patrick Akinwuntan, the bank chose to support this cause because of its mortality rate and the need to encourage the people on regular check-ups to prevent the disease.
He said this year the bank would financially support a few selections of cancer patients nationwide and as well as cancer prevention awareness campaigns.
"We started the Ecobank Day in 2013 where we picked the first Saturday of every October to come together across our 36 countries to pick an item where we can add value to the society. This year, we decided that non communicable diseases deserve to be highlighted.
"We are going to focus on preventing non-communicable diseases and this year we are focusing on cancer," the bank executive said at the awareness walk, which held simultaneously in the 33 countries in Africa where the bank operates.
Speaking further, Mr Akinwuntan said, "For us, across all the venues today, we are offering either subsidised or free check-up for all the participants, workforce, family and friends in order to check our health status and take care of early prevention."
"And for those that the cancer impact is much higher, we would bring people together to contribute money to support them as they go through their cancer treatment.
"So, for us in Ecobank Nigeria, you can go to our mobile app and you would see under our pay bills Ecobank cares and you are able to contribute so we support people battling cancer."
On his part, the Chief Risk Officer, Mr Biyi Olagbami, who also doubles as the lead CSR champion for Ecobank Nigeria, said the bank plans to intensify its CSR activities nationwide.
"In Ecobank, we take our CSR very seriously and we do this across all our presence countries This should be the springboard to a stronger impact going forward. We have been doing this for a few years and we don't intend to stop instead we intend to increase the intensity of our activity in this area," he said.
The cancer awareness walk took place simultaneously in Lagos, Abuja and Port Harcourt.
The walk' in Lagos led by its Managing Director and other management staff kicked off at the bank's headquarters on Ahmadu Bello Way through major streets on Lagos Island and it attracted accolades from passers-by along the route. The event also witnessed health talk by cancer specialists, speeches and testimonies from cancer survivors including free cancer screening.
Oloriegbe Urges Governors to Establish Health Insurance Agencies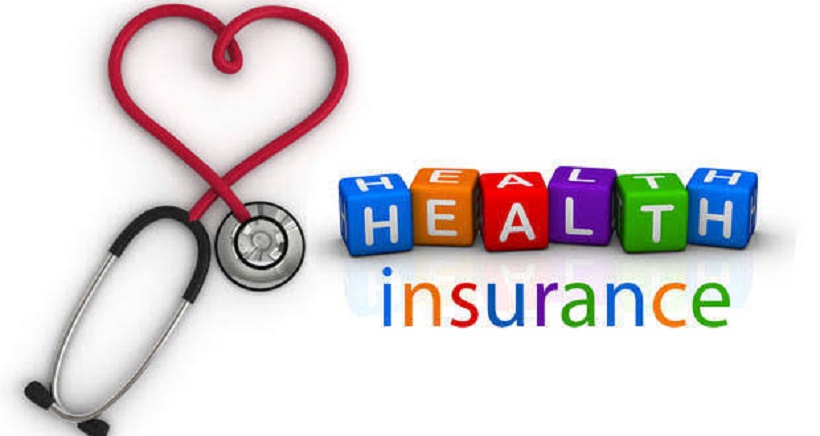 By Adedapo Adesanya
Senator Ibrahim Oloriegbe has called on state governments to, as a matter of urgency, establish health insurance agencies to enable residents of their respective states to benefit from the new law.
He made the call at a media briefing in Abuja as part of calls to drive the spread of the National Health Insurance Authority (NHIA) Act recently signed into law by President Muhammadu Buhari.
"The signing of the health insurance Act makes it mandatory for all Nigerians to benefit from health insurance. It is now left for states to establish state health insurance schemes for their citizens to benefit from the service," he said.
Mr Oloriegbe, who is the Chairman of the Senate Committee on Health, said that apart from reducing to the barest minimum avoidable high rate of morbidity and mortality in the country, the law will also halt out-of-pocket health expenditure by Nigerians and its attendant consequences.
He said that the new regulation will enable Nigerians to have access to qualitative and affordable health care as health insurance has become mandatory in Nigeria.
Enumerating the benefits of the new Act, the lawmaker said that it will help Nigeria in attaining Universal Health Coverage (UHC).
"So, the motivation is your best able to ensure that Nigeria attains Universal Health Coverage. But why do we have to do that? The financing of the health sector now is from two main sources, the public and private sectors. By private, we mean individuals.
"Then, it was about 65 per cent of out-of-pocket but now it is about 70.5 per cent based on the last National Health accounts studies.
"What it means is that out of every N100 that is spent on health, N70 is from individual pockets and that is not possible, not sustainable and not feasible in the long term. The resultant of that is that people die from curable and treatable illnesses because of lack of money," the federal lawmaker said.
Mr Oloriegbe, who sponsored the bill and followed it through until it became a law, applauded the World Health Organisation (WHO) for being instrumental in its passage.
"Because we have the structure in place, the World Health Organisation (WHO) provided support for us to have leadership," he stressed.
Health Insurance for all Nigerians by 2030 Now Realistic—NHIA
By Adedapo Adesanya
The National Health Insurance Authority (NHIA) has commended President Muhammadu Buhari for signing into law the NHIA Act, saying health insurance for all Nigerians by 2030 is now more realisable.
The NHIS Deputy General Manager, Mr Emmanuel Ononokpono, in a statement said, "For over two decades, industry professionals had sustained the call for an amendment to the health insurance law, being a major impediment to the attainment of Universal Health Coverage (UHC).
"By this development, efforts to tackle the high incidence of poverty caused by out-of-pocket expenses for health care, through health insurance for all categories of Nigerians by 2030, is now more realisable than ever before."
Mr Ononokpono also said that the management was also grateful to the Senate and the House of Representatives for their roles in the lead up to the enactment of the law.
He acknowledged the roles played by different stakeholders in the course of the legislative work on the law.
According to him, the Act establishes and empowers the NHIA to ensure the provision of health insurance for all Nigerians through a mandatory mechanism, in collaboration with state health insurance agencies.
He said that sections 25 and 26 of the Act established the Vulnerable Group Fund (VGF), indicating the various sources from which funding would be drawn.
Mr Ononokpono said that the legislation strengthened the NHIA to discharge a wide range of regulatory and promotion functions, to ultimately ensure that every Nigerian received access to quality and affordable health care.
He said that the legislation Mr Buhari assented to did not make provision for a telecommunications tax as a source of funding in the law, contrary to reports in some national media.
Mr Ononokpono also urged stakeholders and industry players, including the media to wait for a formal unveiling of the document.
President Buhari signed the National Health Insurance Authority Bill 2021 last week.
The newly signed law by the President repeals the National Health Insurance Scheme Act 2004.
Under the previous Act, states were required to pay a 50 per cent counterpart fund to access the total fund for the Basic Healthcare Provision Fund (BHCPF).
Explainer: What is Monkeypox Virus?
By Adedapo Adesanya
In a world where the coronavirus is still around, attention may shift to the Monkeypox virus – which has been found in Australia, the United States, and some top countries in Europe.
What is the Monkeypox Virus?
According to a World Health Organisation (WHO) research, the Monkeypox virus is a virus that is transmitted to humans from animals. The first case was discovered back in a small child back in 1970 in the Democratic Republic of the Congo.
It is a rare disease caused by the monkeypox virus, part of the same family as smallpox, though typically less severe. The incubation period of the newly spreading Monkeypox virus ranges from 6 to 13 days. However, it might be from 5 to 21 days.
Symptoms
Symptoms such as fever, intense headache, lymphadenopathy, back pain, myalgia (muscle aches), and an intense asthenia (lack of energy) usually appear in the patients who test positive for the Monkeypox virus. On the other hand, skin eruption usually starts within 1-3 days of the appearance of fever. The rash appears mostly on the face and extremities rather than on the chest.
History in Nigeria
There have since been sporadic cases reported across 10 African countries, including Nigeria, which in 2017 experienced the largest documented outbreak, with 172 suspected and 61 confirmed cases. In terms of age, 75 per cent of those affected were males aged 21 to 40 years old.
Cases outside of Africa have historically been less common and typically linked to international travel or imported animals.
How Can One Catch Monkeypox?
Monkeypox spreads when someone comes into close contact with another person, animal or material infected with the virus. The virus can enter the body through broken skin, the respiratory tract or through the eyes, nose and mouth. Human to human transmission most commonly occurs through respiratory droplets, though usually requires prolonged face-to-face contact.
Animal to human transmission meanwhile may occur via a bite or scratch but the disease is not generally considered a sexually transmitted disease, though it can be passed on during sex.
Available Treatment
There are currently no proven, safe treatments for monkeypox, though most cases are mild. In the past, researchers said that vaccination against smallpox with the vaccinia vaccine was proved through several observational studies to be about 85 per cent effective in preventing the Monkeypox virus.
A newer vaccinia-based vaccine was approved for the prevention of smallpox and monkeypox in 2019 and is also not yet widely available in the public sector. Countries including the United Kingdom and Spain are now offering the vaccine to those who have been exposed to infections to help reduce symptoms and limit the spread.
Can it Kill?
Monkeypox cases can occasionally be more severe, with some deaths having been reported in West Africa. However, health authorities stress that we are not on the brink of a serious outbreak and the risks to the general public remain very low.
What are Health Regulators Saying?
WHO says it continues to closely monitor as the situation is evolving rapidly. It is supporting member states with surveillance, preparedness, and outbreak response activities for monkeypox in affected countries.
Health authorities in the United Kingdom, the United States, and Canada urged people who experience new rashes or are concerned about monkeypox to contact their healthcare provider.
WHO also clarified that does it not recommend any restrictions for travel based on available information at this time.
Latest News on Business Post