APPEALS Project Creates 12,350 Jobs in Lagos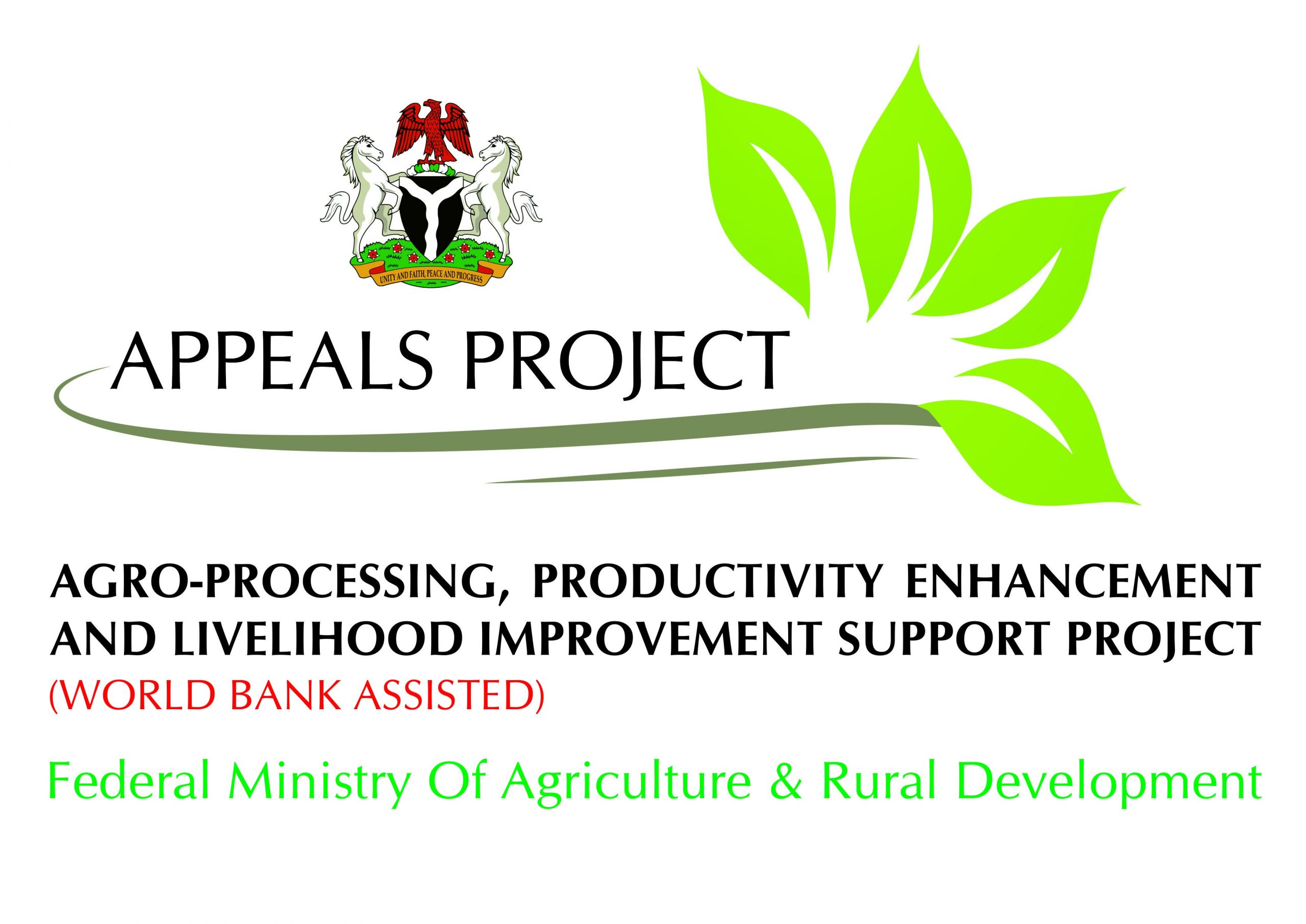 By Adedapo Adesanya
Lagos State Government has disclosed that its Agro-Processing, Productivity Enhancement and Livelihood Improvement Support (APPEALS) Project has created 12,350 jobs.
This was disclosed by the state's Coordinator of APPEALS Project, Mrs Oluranti Sagoe-Oviebo, at the Project Coordinating Office in Oko-Oba, Agege, Lagos.
It was revealed that the programme has empowered 17,469 direct and indirect beneficiaries, which included farmers and SMs with improved technologies, physical inputs, job creation and infrastructural support, among others.
The Project has also contributed N333.9 million to Lagos State GDP by 924 farmers supported by the project in 2020 from the Production Output Survey validated by Lagos State Bureau of Statistics (LBS) which translates to 0.07 per cent.
Mrs Sagoe-Oviebo also disclosed that about N199 million worth of products in Aquaculture, Poultry and Rice have been sold by some women and youth since they receive grant support from Lagos APPEALS project, noting that 44.14 per cent of the 3,950 beneficiaries supported under the matching grants are females.
She said Lagos APPEALS Project, which focuses on three value chains – Aquaculture, Poultry and Rice, is directly contributing to the United Nations' Sustainable Development Goals (SDGs) as well as THEMES Agenda of Governor Babajide Sanwo-Olu administration in Lagos State.
The State Project Coordinator, therefore, commended Governor Sanwo-Olu for supporting the project with necessary funds to improve farmers' productivity in Lagos State.
She disclosed that the project through Lagos State government had trained its women and youth beneficiaries to develop business plans through capacity building and support People Living with Disabilities, adding that construction and rehabilitation of 13.16 km Farm Access Roads (FAR) in four locations across the State have commenced and advanced to more than 40 per cent implementation.
"The project has continued to promote productivity enhancement technologies and value addition through the demonstration of improved technologies. These have directly impacted the Project Development Objective. Most of these were confirmed through administrative data.
"The productivity of rice paddy in the State has increased from 2.0 MT to 3.5 MT / Ha. Tilapia has increased from 100 Kg/m3to 140 Kg / m3, and Broiler from 1.8 Kg/ bird per cycle (liveweight) to 2.35 Kg/ bird. The processed output and sales of products for the value chains follow the same trend.
"The Project has empowered 1,786 Women and Youths under the Project's Women and Youth Empowerment Programme (WYEP) with Start-up grant support to 1,542 beneficiaries so far. It has also provided training support on Socio-Emotional Skills for agribusiness in collaboration with Gender Innovation Lab/World Bank for some selected beneficiaries of APPEALS project Women and Youths Empowerment Programme," she said.
Mrs Sagoe-Oviebo also disclosed that "APPEALS Project has desilted various drainage channels that pose perennial flooding challenges to aquaculture farmers around Erunwen, Adamo, Igbe, Ijede, Omitoro, Parafa in Ikorodu and Ebute – Afuye, Epe and others. Over 200 farmers (direct beneficiaries) have been affected positively by increasing their fish production by over 50 per cent; while over 10,000 indirect beneficiaries have also been impacted owing to the mitigation of floods around their farms,"
Speaking on the objectives of the APPEALS Project, Mrs Sagoe-Oviebo said the project aims to enhance agricultural productivity of small and medium-scale farmers and improve value addition along priority value chains in the states.
"It is aimed at supporting farmers' productivity and their linkage to markets, facilitating the consolidation of agricultural products and cottage processing, facilitating farmers and small and medium businesses' clustering and connection to an infrastructure network and business services as well as providing Technical Assistance (TA) and institutional support to beneficiaries, federal and state governments in value chain development," she said.
ECOWAS Trade Network Re-elects Nigeria's Yakusak Ezra as President
By Adedapo Adesanya
The Executive Director/Chief Executive Officer of the Nigerian Export Promotion Council (NEPC), Mr Yakusak Ezra, has been re-elected as the President of ECOWAS Trade Promotion Organisations (TPOs) Network in Accra, Ghana.
With the election, Mr Ezra is to serve another one-year tenure and will lead 15 other member ECOWAS countries in driving trade within the sub-region.
A statement signed by Mr Ndubueze Okeke, Head, Corporate Communications of NEPC said Mr Ezra's re-election was also in line with Article 11 of the ECOWAS TPO Network.
"The ECOWAS Trade Promotion Organization is a network of all Trade Promotion Organizations in West Africa established by the decisions of the Council of Ministers at the Ordinary Session.
"Nigeria became the pioneer president in April 2021. Dr Ezra became the president following the expiration of the tenure of Mr Awolowo as ED/CEO of NEPC.
"The re-election of Dr Ezra was at the end of 2nd Annual General Meeting of the Network held at Alisa Hotel, Accra, Ghana from 19th – 20th May 2022.
"He was re-elected along with the vice president, Mr Ben Guy Mbangue from Cote' D'Ivoire.
"The duo constitute the Executive Bureau of the Network and the tenure expires after one year. All members present unanimously re-elected the President and Vice President respectively," the statement said.
ECOWAS TPO Network is a public-sector led entity and will work in partnership with the ECOWAS commission to drive inclusive trade development initiatives within West Africa and beyond.
The body is part of steps towards building mutual trust and cooperation without borders within the ECOWAS region. As of today, intra-Africa exports only account for about 16 per cent of Africa's global export, and more specifically intra-ECOWAS trade only accounts for a tenth of ECOWAS countries' global trade.
FG Names Anamekwe Nwabuoku as Acting Accountant General
By Aduragbemi Omiyale
Mr Anamekwe Nwabuoku has been appointed by the federal government as the acting Accountant General of the Federation (AGF).
The appointment of Mr Nwabuoku followed the suspension of Mr Ahmed Idris from office after the Economic and Financial Crimes Commission (EFCC) arrested him over an alleged N80 billion.
Last Monday, the anti-graft agency apprehended Mr Idris after his failure to honour an invitation extended to him over the matter.
He was taken into the EFCC custody to answer questions about the alleged fraud and to ensure an "unhindered investigation," the Minister of Finance, Budget and National Planning, Mrs Zainab Ahmed, asked him to step aside.
This action led to the postponement of the monthly Federal Account Allocation Committee (FAAC) last week as the embattled AGF leads the gathering.
In order not to create a vacuum, the federal government has asked Mr Nwabuoku to head the office in an acting capacity pending the outcome of the probe into the fraud allegation against Mr Idris.
His appointment was confirmed in a letter dated Friday, May 20, 2022, and signed by the Permanent Secretary in the Federal Ministry of Finance, Budget and National Planning, Mr Aliyu Ahmed.
According to the notice, the acting AGF is expected to carry out his duties in strict compliance with extant rules and observe the highest sense of professionalism.
Semiu Adeniran Becomes Nigeria's Statistician-General, NBS Chief
By Modupe Gbadeyanka
A professional statistician, Mr Semiu Adeniran, has become the substantive Statistician-General of the Federation and Chief Executive Officer (CEO) of the National Bureau of Statistics (NBS).
The appointment of Mr Adeniran was approved by President Muhammadu Buhari, a statement signed on Friday by Sufuyan Ojeifo, the Special Assistant on Media to the Minister of State for Budget and National Planning, Mr Clem Agba, disclosed.
The new Nigeria's statistician-general was selected for the job following the death of the former occupier of the position, Mr Harry Simon on April 13, 2022.
According to the statement today, prior to his new appointment, Mr Semiu was the Director of Demographic and Household Statistics at the stats office.
The new NBS CEO has over three decades of statistical hands-on experience garnered from various local and international institutions and has a bias toward Demography and Social Statistics.
It was stated that the appointment is with immediate effect.
Latest News on Business Post