Asha Mweru Mbowa to Lead AMI Enterprise as Managing Director
By Modupe Gbadeyanka
A leading business learning company, African Management Institute (AMI), has appointed Mrs Asha Mweru Mbowa as the Managing Director of its newly launched AMI Enterprise, a new division dedicated to boosting workplace and professional skills for growth-stage and established companies.
The Kenyan national was promoted to the new position from her role as AMI's Director of Operations and Talent, where she oversaw a 118 per cent growth of AMI employees from 2020 to 2022.
Her promotion continues the precedent set by AMI in which women represent over 60 per cent of all senior leadership positions at AMI.
The new division of AMI leverages its long-standing position in the continent's training sector and its Africa-focused approach, proven to drive performance among leaders, managers, and Africa's growing workforce.
She will lead an AMI Enterprise division with a deep bench and an ever-growing footprint across the continent, including sales and learning delivery team members in Ghana, South Africa, Kenya, Senegal, and Nigeria.
AMI Enterprise will complement AMI Impact, the company's other internal division, which works alongside development partners to deliver large-scale learning and business growth programmes to support the entrepreneurial economy.
"AMI's team not only prepares the next generation of African leaders and workforce. our team is part of the next generation. We know that Africa's business and professional talent are the driving factor behind the growth of the continent's established and emerging businesses," said Mrs Mweru Mbowa, who is based in Accra, Ghana.
"It's time for Africa to do away with the learning methodologies of the past, not rooted in our own experiences.
"As an African learning company and a pioneer in this space, we're excited to expand our enterprise offerings to reach even more professionals and accelerate the pace at which companies working in Africa's business ecosystem can achieve their goals and put Africa at the centre for the global economy," she added.
The Africa-based learning company equips businesses, managers, and Africa's future workforce with the practical tools and training they need to succeed and drive growth.
AMI's proven learning approach incorporates virtual and in-person workshops with on-the-job practice and support accompanied by practical online and mobile learning tools. Programmes are delivered by experienced world-class and African-based facilitators.
"AMI was founded nearly a decade ago with a vision for enabling Africa's ambitious enterprises to thrive through practical management tools and training. We've grown rapidly, supporting leaders and managers at thousands of organisations, from Raddison Blu and Uber to Africa's own rising stars, such as MKOPA and RwandAir.
"Our practical business learning is proven to accelerate Africa's entrepreneurial economy. The recent establishment of AMI Enterprise as a core division will allow us to scale up our support for these companies as they grow to be a force in the global economy," said Rebecca Harrison, AMI's CEO and co-founder. "There's no one more qualified than Asha Mweru Mbowa to lead AMI Enterprise as we respond to the rapid growth and demand across Africa for AMI's corporate and growth-stage business training programmes."
AMI's Enterprise clients can select from AMI's 4-6 month flagship leadership, management, and workforce performance programmes, shorter 1-2 month focused professional power skills programmes, and AMI's Enterprise Academy solution, which provides virtual, on-demand, and localised blended learning for hundreds of participants.
The firm also develops bespoke learning programmes rooted in AMI methodology and leveraging its proprietary online learning platform, which includes over 3,000 downloadable tools, over 80 online courses and content in 5 languages. AMI learning programmes incorporate African-contextualized content and case studies based on African businesses and management experiences.
Mrs Mbowa joined AMI in 2020 after extensive experience working in Africa's investment sector and with business education providers. She served as an Investment Advisor with Novastar Ventures and in key leadership roles with Kenya's business education company, Sinapis Group.
She is active as an experienced entrepreneur and is the co-founder of Women Work Kenya, a technology-driven company focused on the advancement of African women entrepreneurs and professionals through digital communities and access to growth opportunities. She also serves as an Advisory board member of LendHer Capital and Profish Ghana Limited.
Mrs Mweru Mbowa is currently pursuing a Masters in Liberal Arts, Management from the Harvard Extension School and is a graduate with a Bachelor of Science in Business and Information Technology from Strathmore University.
Abiola Bawuah Emerges First Female UBA Africa CEO
By Aduragbemi Omiyale
A Ghanaian national, Mrs Abiola Bawuah, has been appointed as the first female chief executive for UBA Africa, a statement from the financial institution has said.
With her appointment, she joins the group board as an executive director, overseeing the organisation's operations across the African continent, outside Nigeria.
According to the disclosure from the lender, the appointment of Mrs Buwuah demonstrates its commitment to diversity, bringing the total number of female directors in the UBA Group Board to eight.
Prior to her appointment, Mrs Bawuah was Regional CEO of West Africa, supervising the group's operations in nine subsidiaries, including Benin, Burkina Faso, Cote d'Ivoire, Ghana, Guinea, Liberia, Mali, Senegal, and Sierra Leone. She previously held the role of the CEO of UBA Ghana.
"Abiola has contributed significantly to the growth of UBA Africa for close to a decade. She brings a wealth of experience in commercial banking and stakeholder engagement.
"It also gives me great pleasure that with her appointment, the UBA Group Board has now become a majority female board," the Group Board Chairman of UBA Plc, Mr Tony Elumelu, said.
Also, UBA Group has appointed Mr Chris Ofikulu as the Regional CEO of UBA West Africa. The appointee has over two decades of banking experience spanning corporate, commercial, and retail banking.
In addition, Mr Uzoechina Molokwu will take on the role of Deputy Managing Director (DMD) of UBA Ghana, subject to local regulatory approvals. He was previously the Executive Director for Business Development at UBA Côte d'Ivoire and has over 23 years of banking experience.
Further, Mr Ayokunle Olajubu has been asked to take charge of UBA Liberia, subject to local regulatory approvals. He currently drives compliance across African subsidiaries and comes with 30 years of banking experience in Nigeria and other African countries, including Sierra Leone, Cote D'Ivoire and the Gambia.
In the statement, UBA disclosed that Ms Theresa Henshaw has been appointed as CEO of UBA UK, subject to local regulatory approvals. She was previously the DMD, Business Development, UBA America and joined the Group as ED, Business Development at UBA UK.
Similarly, Mr Usman Isiaka, currently the CEO of UBA Sierra Leone, will be the Deputy CEO of UBA America, subject to local regulatory approvals, while Mr Adeyemi Adeleke, the former CEO of UBA UK, is now the Group Treasurer. He will be working to unlock the immense value in the Group's multi-jurisdictional balance sheet, leveraging on its presence in 24 countries within and beyond Africa.
Meanwhile, UBA has announced the retirement of Mr Samuel Oni, an independent non-executive Director, from the board following the expiration of his tenure.
He joined the UBA Group in January 2015 and served on the board of the group for eight years.
In the statement, Mr Elumelu thanked him for his commitment, leadership and extensive contributions to the UBA Group, wishing him the best in all his future endeavours.
UBA operates in 19 African countries beyond Nigeria, in addition to global operations in New York, London, Paris and the UAE. The company provides retail, commercial and institutional banking services, leading financial inclusion and implementing cutting-edge technology.
How to Improve the Efficacy of Your Remote Workforce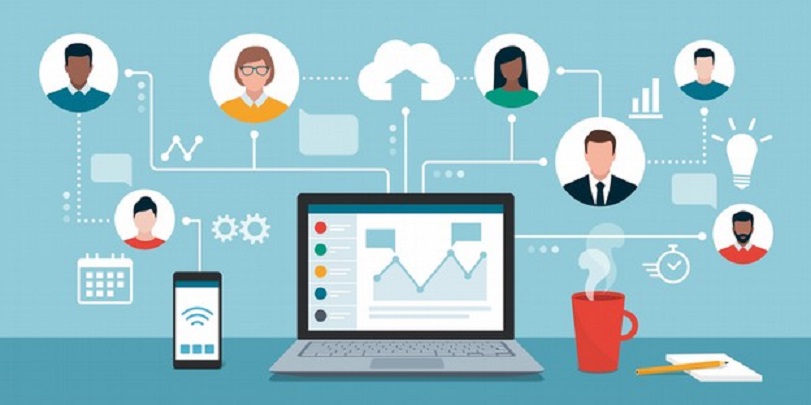 With the increasing prevalence of remote work, companies are looking for ways to make the most of their remote workforce and maximize its efficacy. As such, businesses must understand how to improve the performance of their remote teams and find effective strategies to ensure successful outcomes.
1. Effective Communication
Clear and consistent employee voice needs to be included in improving the efficacy of a remote workforce. Employers should incorporate feedback from their employees, such as through hosting employee surveys or questionnaires, to get an idea of what is working, what could use some improvement, and how they can make the remote working experience better for everyone.
It is standard employee input that will help to eliminate any potential issues before they arise. Additionally, employers should aim to foster a sense of community amongst their team members by organizing virtual meetings or check-ins where issues can be openly discussed and reliably addressed. This fosters meaningful communication between teammates and encourages creative ideas that benefit the team.
2. Appropriate Training
Another way to enhance the performance of your remote workforce is by providing appropriate training and development opportunities. Companies should ensure that all remote workers have access to the same educational materials they would receive if they worked in an office environment.
By giving employees access to online classes or webinars, businesses can ensure that their employees are up-to-date with the latest advancements in their field. Companies should also consider offering incentives or rewards when goals are met to give staff an extra incentive for performing better than expected.
3. Creating a Sense of Community
Something else employers should focus on when trying to improve the efficacy of their remote workforce is creating a sense of community amongst team members. Although this may be harder due to the physical distance between members, there are still plenty of ways for organizations to foster workplace friendships and build trust within teams – holding virtual happy hours or game nights are just some examples of what can be done remotely. Regular catch-ups allow team members to get comfortable with one another, encouraging collaboration and creativity when working together on projects.
4. Track Employee Progress
In addition, employers should consider taking measures that keep track of employee progress so they can more accurately measure performance levels among individuals regularly. Utilizing time-tracking apps or automated attendance reports are just some solutions businesses can implement which help them identify any potential issues early on with greater accuracy. Setting clear objectives and measurable outcomes also provides teams with something tangible they can aim toward while helping managers identify areas where additional support is required.
5. Keep Morale High
Employers must keep morale high amongst their remote staff by recognizing successes often while acknowledging challenges they face along the way – big and small wins! Showing appreciation through compliments or praise goes a long way towards making staff feel appreciated even though they might not physically be present every day like those who work out of an office environment would be.
Employers can also create awards programs that recognize outstanding performances throughout different departments or particular milestones achieved by individuals. These initiatives not only help boost morale but can also act as motivation for others striving towards achieving similar feats within the company too!
6. Access to All the Appropriate Tools
Finally, ensure your remote workers have access to all the tools to do their job effectively and efficiently. This means having a reliable internet connection and up-to-date hardware such as computers or laptops. Investing in cloud storage solutions such as Dropbox or Google Drive can enable collaboration among team members worldwide.
Furthermore, if certain applications or software programs are required for certain tasks, make sure those are readily available for your employees so that there won't be any unnecessary delays or roadblocks along the way.
Conclusion
Improving efficiencies amongst your remote workforce requires careful consideration from both employer and employee alike – it's crucial for companies who wish for success out of this venture! With technology growing ever more advanced every day now more than ever before, there exists plenty of solutions available that facilitate better communication and collaboration amongst teams no matter where each member may reside geographically. Taking advantage of such advances will go far towards helping organizations reach greater heights quicker than they thought possible beforehand.
JTI Nigeria Remains Top Employer for 4th Consecutive Year
By Aduragbemi Omiyale
For the fourth consecutive year, the Nigerian subsidiary of Japan Tobacco International (JTI), Habanera Limited, has been recognised as a Top Employer, while the parent firm retained its position for the 9th consecutive year.
This latest certification recognises the excellent working condition provided at the organisation as excelling in each of the assessment categories, which included outstanding HR policies and practices, employee well-being, diversity and inclusion and exceptional learning and development opportunities.
Speaking on this year's recognition as a Top Employer in Nigeria, the General Manager of JTI's entity in Nigeria, Mr Thomas Adams, said, "We are extremely delighted to be recertified by Top Employer Institute as a Top Employer both in Nigeria and globally. This award is a confirmation of the efficiency of our people policies, which continue to create an optimal environment for our talents to grow, thrive and fulfil their potential."
Mr Adams further stated that, "At JTI, investment in our people is at the heart of everything we do. From the provision of equal opportunities, an open environment, and development programmes to general employee well-being initiatives, we continue to offer the right resources for our people to attain their personal and career aspirations.
"This latest award will push us to continue prioritising our people by keeping them safe, engaged and inspired towards ensuring JTI remains a great place to work for our valued talents and an attractive destination for future talents."
The Top Employer certification is awarded by the Top Employers Institute, which conducts an annual international audit of leading employers around the world.
The research firm assesses participating companies in nine key areas: talent strategy, workforce planning, on-boarding, learning and development, performance management, and leadership development.
Latest News on Business Post