Facebook Disrupts Remote Work Landscape with Virtual Reality App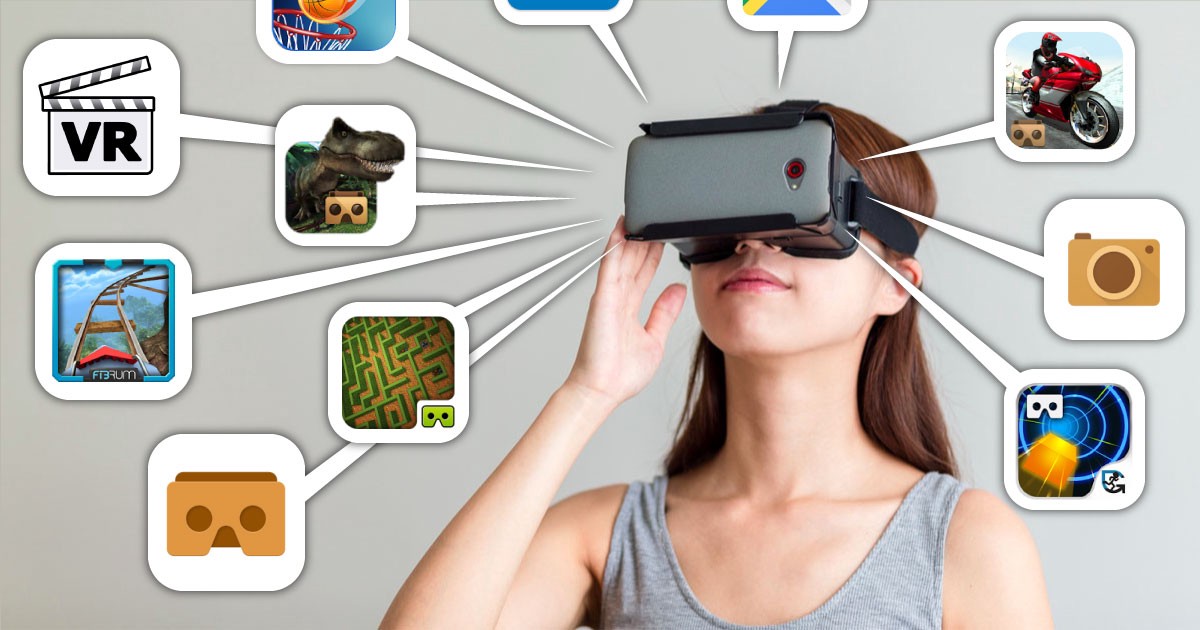 By Sodeinde Temidayo David
Facebook has launched a new virtual reality app that allows remote workers to exist as avatars and collaborate in the same virtual space.
Last week, the social media giant carried out a beta test of its Horizon Workrooms app on the Oculus Quest 2 VR headset.
The Chief Executive (CEO) of Facebook Incorporated, Mr Mark Zuckerberg, revealed that the beta test of Facebook's Horizon Workroom app comes as many companies continue to work from home after the COVID-19 pandemic shut down physical workspaces and as a new variant is sweeping across the globe.
"We shouldn't really have to physically be together to feel present, collaborate or brainstorm,
"Video conferencing has taken us pretty far, but as we start planning to go back into the office, I'm not super excited about having most meetings be over video," he said.
The world's largest social network has invested heavily in virtual and augmented reality, developing hardware such as its Oculus VR headsets, working on AR glasses and wristband technologies, and buying a bevvy of VR gaming studios, including BigBox VR.
In the VR test, Facebook showed how users can design avatar versions of themselves and can collaborate on shared documents and whiteboards in virtual conference rooms while using their own physical desks and computer keyboards at home.
Also, users can pin images from their computer on the whiteboard and then mark them up and review them with colleagues.
Oculus stated on its website that Workrooms was designed so that users can use their hands, which it says helps to create a more natural and expressive social experience and lets one switch more easily between physical tools like keyboard and controllers.
The app allows up to 16 people to meet in virtual reality and up to 50 total including video conference participants. The app is free but only through Facebook's Quest 2 headsets which cost over N120,000.
The company said it would not use people's work conversations and materials in Workrooms to target ads on Facebook.
Also commenting on the launch, the vice president of Reality Labs group at Facebook, Mr Andrew Boz Bosworth, said the new Workrooms app gives a good sense of how the company envisions elements of the metaverse.
"Facebook is now using Workrooms regularly for internal meetings, Mark's 'metaverse' dream.
"Facebook sees its latest launch as an early step toward building the futuristic metaverse that Mr Zuckerberg has touted in the last few weeks," he disclosed.
The metaverse, short for meta-universe, is a digital world where the real and virtual merge into a vision of science fiction and allows people to move between different devices and communicate in a virtual environment.
Carol Oyedeji Becomes Deputy Managing Director of Ecobank Nigeria
By Modupe Gbadeyanka
Ecobank Nigeria has announced the appointment of Ms Carol Oyedeji as its Deputy Managing Director in line with its policy of ensuring participative leadership and building a pipeline of future leaders.
The Chairman of Ecobank Nigeria, Ms Bola Adesola, expressed optimism that Ms Oyedeji's wealth of experience would positively influence the goals and vision of the Pan African Bank.
Also, the Managing Director of Ecobank Nigeria, Mr Bolaji Lawal, described the appointment as an acknowledgement of her hard work and dedication to the Ecobank brand.
He expressed confidence that the appointment would also encourage and propel other diligent and result-oriented professionals within the organisation to continue to drive sustainable growth for the lender.
Business Post reports that the appointment of Ms Oyedeji has been approved by the Central Bank of Nigeria (CBN), the banking industry's watchdog.
The new DMD joined Ecobank Nigeria in 2017 as Executive Director, Consumer Banking and subsequently oversaw the Commercial Banking Business.
She is a seasoned banker and corporate administrator with over 30 years of experience. Before joining Ecobank, she was the Regional Head of Client Acquisition & Relationship for Africa and the Middle East at Standard Chartered Bank, where she covered Retail Distribution in 14 countries across the Region.
Ms Oyedeji was also, at various times, Head of Business Banking for Standard Chartered Africa, Regional Head for Consumer Banking in West Africa, and Non-Executive Director at Standard Chartered Bank Gambia.
She is a graduate of Chemistry from the University of Lagos and holds an MSc in Financial Management from the University of London and an MBA in Banking and Finance from the University of Lagos. She has attended several Leadership courses at Oxford University, INSEAD, Singapore, UCLA and Stanford University and is a member of various industry bodies.
Ecobank Nigeria is a subsidiary of the Ecobank Group, the leading pan-African banking group with operations in 33 African countries and an international presence in four locations (London, Paris, Beijing, and Dubai). Ecobank Nigeria is a full-service bank providing wholesale, retail, investment and transaction banking services and products to governments, financial institutions, multinationals, international organizations, medium, small, and micro businesses, and individuals.
Asha Mweru Mbowa to Lead AMI Enterprise as Managing Director
By Modupe Gbadeyanka
A leading business learning company, African Management Institute (AMI), has appointed Mrs Asha Mweru Mbowa as the Managing Director of its newly launched AMI Enterprise, a new division dedicated to boosting workplace and professional skills for growth-stage and established companies.
The Kenyan national was promoted to the new position from her role as AMI's Director of Operations and Talent, where she oversaw a 118 per cent growth of AMI employees from 2020 to 2022.
Her promotion continues the precedent set by AMI in which women represent over 60 per cent of all senior leadership positions at AMI.
The new division of AMI leverages its long-standing position in the continent's training sector and its Africa-focused approach, proven to drive performance among leaders, managers, and Africa's growing workforce.
She will lead an AMI Enterprise division with a deep bench and an ever-growing footprint across the continent, including sales and learning delivery team members in Ghana, South Africa, Kenya, Senegal, and Nigeria.
AMI Enterprise will complement AMI Impact, the company's other internal division, which works alongside development partners to deliver large-scale learning and business growth programmes to support the entrepreneurial economy.
"AMI's team not only prepares the next generation of African leaders and workforce. our team is part of the next generation. We know that Africa's business and professional talent are the driving factor behind the growth of the continent's established and emerging businesses," said Mrs Mweru Mbowa, who is based in Accra, Ghana.
"It's time for Africa to do away with the learning methodologies of the past, not rooted in our own experiences.
"As an African learning company and a pioneer in this space, we're excited to expand our enterprise offerings to reach even more professionals and accelerate the pace at which companies working in Africa's business ecosystem can achieve their goals and put Africa at the centre for the global economy," she added.
The Africa-based learning company equips businesses, managers, and Africa's future workforce with the practical tools and training they need to succeed and drive growth.
AMI's proven learning approach incorporates virtual and in-person workshops with on-the-job practice and support accompanied by practical online and mobile learning tools. Programmes are delivered by experienced world-class and African-based facilitators.
"AMI was founded nearly a decade ago with a vision for enabling Africa's ambitious enterprises to thrive through practical management tools and training. We've grown rapidly, supporting leaders and managers at thousands of organisations, from Raddison Blu and Uber to Africa's own rising stars, such as MKOPA and RwandAir.
"Our practical business learning is proven to accelerate Africa's entrepreneurial economy. The recent establishment of AMI Enterprise as a core division will allow us to scale up our support for these companies as they grow to be a force in the global economy," said Rebecca Harrison, AMI's CEO and co-founder. "There's no one more qualified than Asha Mweru Mbowa to lead AMI Enterprise as we respond to the rapid growth and demand across Africa for AMI's corporate and growth-stage business training programmes."
AMI's Enterprise clients can select from AMI's 4-6 month flagship leadership, management, and workforce performance programmes, shorter 1-2 month focused professional power skills programmes, and AMI's Enterprise Academy solution, which provides virtual, on-demand, and localised blended learning for hundreds of participants.
The firm also develops bespoke learning programmes rooted in AMI methodology and leveraging its proprietary online learning platform, which includes over 3,000 downloadable tools, over 80 online courses and content in 5 languages. AMI learning programmes incorporate African-contextualized content and case studies based on African businesses and management experiences.
Mrs Mbowa joined AMI in 2020 after extensive experience working in Africa's investment sector and with business education providers. She served as an Investment Advisor with Novastar Ventures and in key leadership roles with Kenya's business education company, Sinapis Group.
She is active as an experienced entrepreneur and is the co-founder of Women Work Kenya, a technology-driven company focused on the advancement of African women entrepreneurs and professionals through digital communities and access to growth opportunities. She also serves as an Advisory board member of LendHer Capital and Profish Ghana Limited.
Mrs Mweru Mbowa is currently pursuing a Masters in Liberal Arts, Management from the Harvard Extension School and is a graduate with a Bachelor of Science in Business and Information Technology from Strathmore University.
Former FIRS Boss Ballama Manu Joins PZ Cussons Board
By Dipo Olowookere
A former executive chairman of the Federal Inland Revenue Service (FIRS), Mr Ballama Manu, has been appointed to the board of PZ Cussons Plc.
A statement from the organisation disclosed that the former tax chief would serve as an independent non-executive director on the board. His appointment became effective on November 21, 2022.
In 2004, Mr Manu resigned as the chairman of the tax agency and told reporters that he was not forced to leave by the then Minister of Finance as speculated, saying he left to return to his former place of work.
Mr Manu, who is the chairman and chief executive of Sicom Capital Services Limited, graduated from the Ahmadu Bello University Zaria with First Class Honours in Accounting. He proceeded to the London School of Economics and Political Science to secure an MSc in Accounting and Finance.
He also sits on the boards of Union Bank of Nigeria Plc and the Nigeria Deposit Insurance Corporation (NDIC). He is not new to the Nigerian Exchange (NGX) Limited as he was once the acting president of the defunct Nigerian Stock Exchange (NSE).
Also, PZ Cussons has announced the appointment of Mrs Oluwatoyin Odutayo as an independent non-executive director of the board with effect from November 21, 2022.
Mrs Odutayo obtained a BSc (Hons) in Computer Science from the University of Lagos and an MSc. with Distinction in Information Systems Engineering from the London South Bank University. She also boasts a Master's in Business Administration from the Cranfield School of Management.
She is a visionary technology leader with over 30 years of extensive experience in technology strategy and digital transformation and was once on the board of Wakanow.com Limited as the Executive Director in charge of technology, where she developed Nigeria's foremost technology platform for travel sales.
Mrs Odutayo has been the information technology lead at Virgin Nigeria Limited and Oando Plc, where she developed and implemented IT strategies for growth and efficiency.
She is the founder and Managing Partner at Benchmark IT Services and Applications Limited, where she leads technology initiatives for start-ups and SMEs in various sectors, including travel, financial services and lifestyle.
Latest News on Business Post