NowNow Bolsters Advisory Board With David-West, Others
By Modupe Gbadeyanka
An African digital banking solution, NowNow Digital Systems Limited, has bolstered its advisory board with the appointment of David London, Managing Director, Cybersecurity, The Chertoff Group; Henrietta Bankole-Olusina, VP and Practice Lead, Economic Inclusion, Rockefeller Philanthropy Advisors; and Olayinka David-West, Associate Dean, Lagos Business School.
NowNow is a company that has built an ecosystem that digitizes payments and creates access to financial services for agents, consumers and businesses.
With the addition to its advisory board, the innovative company said it is focused on solving everyday financial challenges by creating the largest fintech ecosystem in Africa providing dynamic solutions to empower Africans with technology as well as support the financial inclusion goals in the region.
"We are honoured and excited to have David London, Henrietta Bankole-Olusina, and Olayinka David-West join our advisory board.
"Their addition to an already dedicated community of innovators and industry experts foreshadows an exponential growth and transformation of NowNow whereby we can serve the needs of Africa in better capacities.
"We look forward to their guidance and insights to ensure that the NowNow platform is safe, secure, and protected from external threats through its growth and commitment to transforming the fintech landscape in Africa," the Chief Strategy Officer of NowNow, Mr Matthew Francis, said.
Mr London will play an enhanced role on the advisory board backed up by decades of experience in cybersecurity instrumental to security on the NowNow platform.
As the Managing Director of Cybersecurity at The Chertoff Group, he has worked with renowned security expert Michael Chertoff, Executive Chairman, The Chertoff Group, who served as Secretary of the Department of Homeland Security under President George W. Bush.
Mr London has also worked with global corporations to strengthen cyber governance, drive control transparency, and prioritize security investments to effectively mitigate and communicate cyber risk.
Through his role, he has led high-profile cybersecurity engagements in the financial services, energy, retail, healthcare, and technology sectors.
Speaking on the future of NowNow and his optimism about his role on the board, Mr London stated, "I'm thrilled to join NowNow's advisory board where I can apply my cybersecurity and financial sector expertise as well as my experience living in Africa.
"NowNow serves a critical role in empowering African businesses and consumers, and I look forward to helping the organization sustain and strengthen its commitment to cybersecurity, trust, and transparency."
On her part, Ms Bankole-Olusina is a leader with proven ability to lead cross-functional teams to success with career achievements in digital transformation, innovation, fintech business development, payments, and so on.
She works in financial services with a focus on financial inclusion policies driving regulatory requirements for Digital Financial Services (DFS) and engaging Financial Service Industry (FSI) regulators to provide advisory with the aim to strengthen regulatory policies in developing markets.
Also, Ms David-West is a Professor of Information Systems with over three decades experience in the IT and financial services industry. She is a passionate advocate for digital transformation and inclusive finance.
Her research and practice engagements involve policy and strategic management interventions towards digitally transformed businesses and society. She leads the Sustainable and Inclusive Digital Financial Services (SIDFS) initiative, a research and advocacy initiative dedicated to enhancing financial inclusion in Nigeria.
Senate to Screen Ahmad, Adamu as CBN Deputy Governors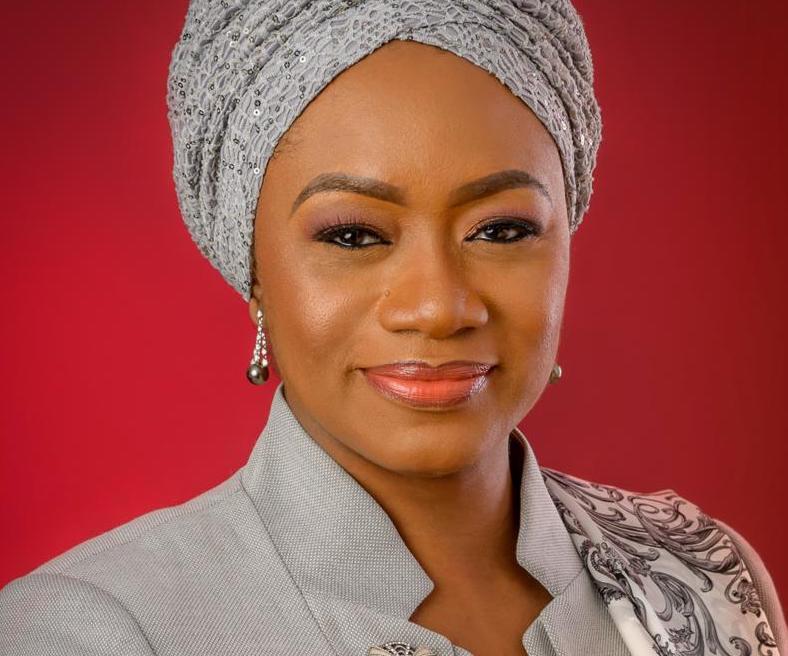 By Modupe Gbadeyanka
The Senate will screen the Deputy Governor of the Central Bank of Nigeria (CBN) in charge of Financial System Stability, Mrs Aisha Ahmad, and her counterpart in charge of Corporate Services, Mr Edward Lametek Adamu, for a second term in office.
This followed their nominations for the positions by President Muhammadu Buhari in a letter sent to the Senate and read before the upper chamber of the National Assembly.
Mrs Ahmad was first nominated for the role by Mr Buhari in October 2017, while Mr Adamu was nominated in February 2018 by the President.
Mrs Ahmad is a Chartered Financial Analyst (CFA) charter-holder, and in her role, she has ensured a safe and sound financial system in Nigeria, a core mandate of the CBN.
With over 25 years of policy and financial industry experience, she holds an MSc in Finance & Management from Cranfield University UK, MBA (Finance) from the University of Lagos and a second-class upper Bachelor's degree in Accounting from the University of Abuja.
She has been credited with bringing dynamism and a strong combination of academic qualifications and private-sector experience to her role as deputy governor of FSS.
On his part, Mr Adamu, a quantity surveyor by training, has a 25-year career culminating in his role as HR Director at the CBN.
He is a graduate of Ahmadu Bello University, Zaria Kaduna and a fellow of the Nigerian Institute of Quantity Surveyors and the Institute of Credit Administration. He began his career with the Unified Public Service in 1983.
Sanwo-Olu Appoints Folasade Coker as Executive Secretary of LJLA
By Adedapo Adesanya
The Governor of Lagos State, Mr Babajide Sanwo-Olu, has appointed Ms Folasade Coker as the Executive Secretary of the Lateef Jakande Leadership Academy (LJLA).
The initiative is a leadership and mentorship programme of the state government, with the vision to develop tomorrow's leaders today for public service and governance in Africa.
According to a statement made available to Business Post, she was appointed based on her impressive track record and demonstrated successes on various leadership assignments.
Ms Coker has worked across numerous leadership roles in both the public and private sectors in a career spanning over 30 years to date.
She is the Visionaire and Chief Executive Officer of Coker & Castle Nigeria Ltd, a management consulting and coaching firm, which she co-founded with Derek Castle in 2003. She has a wealth of experience in delivering training on communication/interpersonal skills, team building, leadership and management, marketing and providing bespoke solutions.
Her role as the Executive Secretary of LJLA will include program planning and proactively monitoring its progress, and organisational and budget planning.
She will be responsible for administering the business affairs of the Leadership Academy.
Ms Coker will also be in charge of the total welfare of the fellows and to achieve their objectives of being part of the fellowship, and build an all-round leader mentally, emotionally and physically.
The objective is to support the LJLA vision to develop future leaders by equipping them with the requisite skills to positively influence public service and instil in them the ethics and values of purposeful leadership through direct mentorship and on-the-job training whilst ensuring the efficient management of the academy in all aspects.
ICPC Busts Job Racketeering Syndicate in Sting Operation
By Modupe Gbadeyanka
A job racketeering syndicate has been busted in a sting operation carried out by operatives of the Independent Corrupt Practices and Other Related Offences Commission (ICPC).
In a statement issued on Monday, the agency said it was able to apprehend the prime suspect of the team, which specialises in defrauding unsuspecting job seekers through offers of non-existing employment.
According to the disclosure, four applicants were also arrested in the sting operation, which is part of an ongoing crackdown on employment syndicates by the commission in collaboration with the Office of the Head of Civil Service of the Federation (OHCSF) and intelligence arising therefrom regarding a replacement exercise in a federal government agency.
The statement noted that efforts are in place to find other suspects related to the case, as the arrested persons are being interviewed and are giving the commission useful information.
The syndicate's mode of operation, according to the ICPC, is hoodwinking their victims into believing that they have a strong connection with the OHCSF and can use such influence to secure employment for them.
Latest News on Business Post