Felabration Becomes Bigger With Rite Foods Sponsorship
By Modupe Gbadeyanka
The 2021 edition of Felabration, a one-week annual festival of music and art commemorating the late Afrobeat legend, Fela Anikulapo Kuti, will be bigger and better with Rite Foods Limited as the sponsor, taking into cognizance the legacy the music icon has left behind for posterity.
Felabration, which holds yearly from October 11 to 17 at the New Afrika Shrine in Ikeja, Lagos, was conceived in 1998 by Yeni Anikulapo-Kuti in celebration of life and times of her late father, Fela, who was also a human rights activist.
According to the organisers, this year's theme is Viva Nigeria Via Africa and will be packed with exciting activities to make it memorable.
Commenting on the sponsorship, the Managing Director of Rite Foods Limited, Mr Seleem Adegunwa, said the late Afrobeat king embodied justice, courage, and hope for the people during his lifetime and deserves to be celebrated.
Mr Adegunwa posits that the Truly World-Class and innovative company with the I CAN I AM mentality will continue to identify with well-meaning initiatives like Felabration, which continually renews what the late megastar stood and fought for during his lifetime.
He stated that the leading food and beverage company would use the entertainment platform to provide maximum refreshment to music lovers, with its 12 Bigi variants of carbonated soft drinks, Bigi Table water, Fearless energy drink brands, and Rite sausages, that has set the pace in the Nigerian market.
Its contribution to the memorable event will include a posthumous award for the late Afrobeat king, who was at the forefront against injustice, inequality, and other depravities.
The beautifully designed award would be part of the company's posthumous honour for the megastar, who left an indelible mark in the entertainment industry and earned global recognition for his unrivalled stage performance in his genre of music.
The Fearless brand resonates with Fela's positive energy of fearlessness, positivity, and can-do spirit. Fearless is the leader in the energy drinks market, just like Fela was the global musical icon during his lifetime.
Activities to mark Felabration include Afrobics dance competition, a show where contestants will compete by showcasing afrobeat dance moves with any song of their choice from any of Fela's songs, like "Colonial Mentality," "Teacher No Teach Me Nonsense," "Mr Follow Follow," "Zombie o Zombie," among others.
Others include schools' debate with the topic COVID 19 is a Blessing The National Question Devolution or Evolution for the Felabration Symposium, with the moderator/chairman Femi Falana amongst prominent speakers like Senator Shehu Sani.
Ghana's Amaarae Joins Spotify EQUAL Music Programme
By Modupe Gbadeyanka
The prestigious Spotify EQUAL Music Programme has announced Ghanaian breakout star, Amaarae, as the January Artist of the Month.
The red-gold-green nation's global sensation is the cover of Spotify's EQUAL Africa playlist, which compiles music from "the fiercest African women making waves".
Spotify EQUAL is a pledge to amplify the voices of women in the music industry, as only 25 per cent of artistes on the charts are female, according to a study by Spotify-funded USC Annenberg.
The EQUAL programme spans seven categories, which include the EQUAL Artists of the Month and the EQUAL local playlists, where Amaarae represents the January 2022 selection.
"I'm incredibly proud to be EQUAL's Artist of the Month in recognition of all the barriers my creative work looks to break. It's a win for Ghanaian and African female creators," Amaarae enthused.
New York-born Ama Serwah Genfi is creating R&B, Soul, and Afropop fusions that have global appeal. Amaarae, who is a strong advocate of gender equality, is fast achieving fame.
The rise of The Angel You Don't Know album maker on Spotify is phenomenal, with more than 10 million monthly listeners, and over 116 million streams for her Sad Girlz Luv Money remix alone.
With this viral hit, which features Kali Uchis and Moliy and which debuted at #80 on the US Billboard Hot 100 in November 2021, Amaarae became the second Ghanaian to break into the Billboard charts – 50 years after Ghanaian-English Afro rock band Osibisa first paved the way.
Today, the entertainer known to her social media fans as Fountain Baby follows in the footsteps of fellow Ghanaian female star Gyakie who, with her selection in April last year, became the first African woman to partner with Spotify for EQUAL.
Other African artistes to have been featured on EQUAL include Kenya's SSARU and Muthoni Drummer Queen, Nigeria's Ayra Starr, and South Africa's DBN Gogo.
Entries Open for Second ALAT Food Challenge
By Aduragbemi Omiyale
Food lovers in Nigeria now have the opportunity to apply for the second edition of the ALAT Food Challenge sponsored by Wema Bank Plc.
According to the Head of Marketing Communications and Investor Relations at Wema Bank, Ms Funmilayo Falola, the company's drive-in organising another edition of the ALAT Food Challenge was to "lift the spirits of Nigerians, especially following a difficult year."
"It was exciting to see how Nigerians reacted to the first contest and we hope that we can replicate that joy on a much bigger scale with this edition," she added.
On Monday, January 17, 2022, ALAT by Wema confirmed that the challenge will even improve on the successes of the previous edition and will leverage the excitement of the new year season.
The challenge will give young Nigerians another opportunity to express their excitement following an eventful year. The partnership with popular social media food influencer, Ayo the creator of the food eating show – Nigerians vs Food, will continue this season.
This challenge, which will feature two episodes, is open to all interested persons between the ages of 18 to 35 and requires all challengers to sign up on the ALAT app (via Play Store or App Store) using the referral code 'FOOD'. Following a successful registration, challengers are expected to visit the bank's verified social media channels to complete the process.
ALAT has built a customer base of over 600,000 customers in the past four years, investing over N2 billion in various youth-oriented initiatives such as Talk Series, SociaLiga, GameOn Turf Football Competition, Social Media Week, and many more since its launch.
Bisola Aiyeola to Host Season 5 of NdaniTV's Real Talk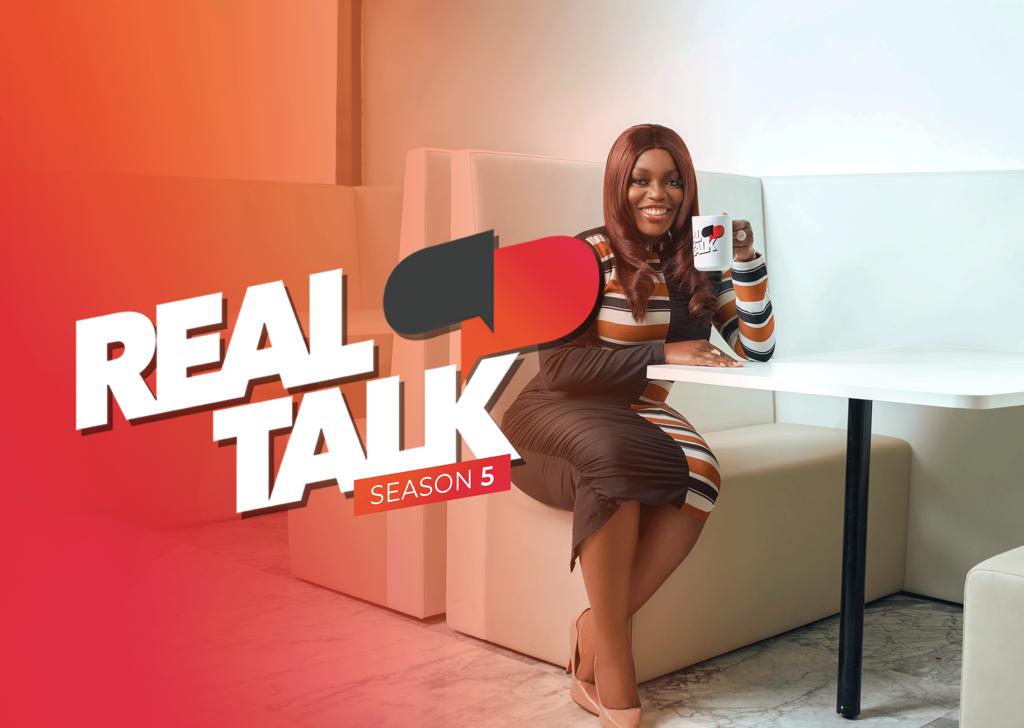 By Aduragbemi Omiyale
The fifth season of NdaniTV's Real Talk, a foremost talk show in Nigeria, will be hosted by popular Nigerian actress and singer, Bisola Aiyeola.
The show makes a return on Thursday, January 20, 2022, according to a statement from the show organisers, with more interesting issues that will keep viewers glued to their screens.
According to the teaser video released by the production company, viewers of the addictive programme are in for an exciting season.
Real Talk first launched on the NdaniTV YouTube channel in 2016 and has had a number of popular hosts including Nicole Asinugo and Cornelia O'Dwyer. The talk show brings celebrities together to speak on societal issues and a lot more.
NdaniTV is Africa's premier platform for original web series and is home to some of the most popular series including Gidi Up, Rumour Has It, Skinny Girl in Transit, Officer Titus and more.
With over 441,000 subscribers on YouTube and over 109 million minutes in watch time, the channel is one of the fastest-growing platforms for original content out of Nigeria and made for Africans.
NdaniTV content remains free to view on YouTube and is powered by GTCO Plc.
The trailer for this season can be viewed below;
Latest News on Business Post