Lagos Street Carnival Holds Today
By Dipo Olowookere
The much-anticipated street carnival organised by the Lagos State government will take place today, Sunday, December 3, 2017.
The event is in its second edition and would be held on the entire stretch of the Oba Akran Avenue, Ikeja from 12noon.
Several artistes in the Nigerian entertainment industry have been lined up to thrill fun-seekers in the metropolis today and the organisers have promised not to fail Lagosians.
The 12 hours carnival consist of parade of colours and it is expected to set the tone for the Christmas and New Year celebrations.
Permanent Secretary in the Ministry of Tourism, Arts and Culture, Mr Fola Adeyemi, in a statement said the 2017 Lagos Street Party, which has now been rebranded and transformed into street carnival, is a private sector initiative with the support of the Lagos State Government packaged to provide fun and Entertainment for the entire family as well as set the stage for the One Lagos Fiesta which is to come up in all the five divisions of the state at a later date in December.
He said the carnival will witness a parade of colours by representatives of all the 57 Local Government Councils and Council Development Areas and Organized Private Sector participation from Lagos Island and other parts of the state.
The carnival, according to him, will provide fun and entertainment to the family, and would have kiddies section with variety of over 18 games to take care of their needs, while the adult section will be thrilled with carnival procession and musical performance by "A" list Artistes like Olamide, Terry G, Saheed Osupa, Li Kesh,, 9ice, Humblesmith, Salawa Abeni, MC Arole, Malaika, Olu Maintain, YCee, Reminisce, Big Shef, etc.
Mr Adeyemi said the entire stretch of the Oba Akran Avenue would be closed to vehicular traffic from Ikeja under bridge to Sapara Street and all adjoining roads.
He, however, said that alternative routes have been provided through Ile Zik to connect Ikeja, while motorists can also navigate through Akani Doherty through Ladipo Oluwole, Adeniyi Jones and Aromire road to connect Obafemi Awolowo way.
"The entire Ikeja axis and adjoining roads would be strategically manned by traffic managers for seamless flow of traffic.
"Motorists are therefore advised to avoid these roads and if need be, follow directional signs and obey traffic officials along this route," he said.
The Perm Sec also said that designated car packs have also been provided at Ikeja Local Government, Old Secretariat compound, Ikeja, Women Development Centre, Agege and Education District 1 compound.
"Lagosians can be rest assured of maximum security which is to be provided by a combined team of the Nigerian Police, Nigerian Army, Civil Defense, SSS etc, who are all set to maintain law and order.
"Lagosians are encouraged to troop out in large numbers and take advantage of this world class event provided by the Lagos State Government, to catch fun and entertainment preparatory to the One Lagos Fiesta which is to come up for 8 days across 5 venues in all the divisions of the state," he said.
Society Reporters to Honour Exceptional Nigerians, Others
By Dipo Olowookere
Preparations are in top gear to honour some Nigerians and others who have distinguished themselves in their various endeavours.
The honour would be bestowed on these persons by a renowned lifestyle online news journal, Society Reporters, published by an ace journalist, Mr Sunday Adebayo.
Mr Adebayo, in a statement made available to Business Post, disclosed that the presentation of the awards would be done later in August 2021 at the maiden edition of the Society Reporters Excellence Leadership Award (SRELA).
According to him, the awardees and recipients of the awards were carefully selected by the selection panel and ratified by the governing board of SRELA), noting that the respected persons would be officially unveiled very soon.
Speaking on the essence of the award, Mr Adebayo, who used to work with Encomium Magazine, disclosed that "SRELA is positioned to be an epoch-making event in the society like no other to celebrate and honour those that deserve the crest and creating unity in various industries across the board."
He further said the awards aim to celebrate the commendable feats that define the personality of awardees/recipients; feats that have secured their position as high flyers with excellent perception and outstanding ratings in their respective categories.
He hinted that the event will hold yearly to reward excellence and leadership with limitless imagination and bold execution to foster unity among the top players in various sectors at large.
Already, industry watchers have expressed confidence that SRELA will be a good platform for the recognition for achievements, exposure for organisation, and access to industry leaders.
Sound Sultan: The Poetic Ambassador on Migration UN Never Had
By Segun Adesokan
Motherland, referring to Nigeria in his song, at the time of its release, was timely and its messages even till the present day is rich and timeless as it could be passed off as an immigrant travel guide.
The early part of the song had reminded us about how Chinedu had borrowed some money to fund his trip to Chicago. It further adds: how Nnamdi had also sold off his car to facilitate the trip of a beloved to America. In the middle of it all is also the emotionally drained lover or spouse left behind, whose wellbeing and fragile mind is left hanging in the balance, sadly in some instances, some partners never return.
The song perhaps appears to have critically observed the obsession of many immigrants whose inordinate or misplaced quest for survival believes that immigrating to the West or other European countries is a critical means by which survival is sought, hence Sound Sultan's Motherland came in handy: offering some counsel, suggesting that sometimes, a sojourner may have to beat a retreat by returning to his ancestral home, Motherland, given the fact that sometimes, in a bid to survive in a foreign land, the unpredictability of such adventures may unavoidably require one to do so.
As often the case with many immigrants from Nigeria and by extension many others from African countries, who had at one time or the other undertaken such adventurous trips in search of greener pasture abroad, even the period leading to their departure also comes at a great cost and sacrifices as some families sell off assets and other prized possessions to fund such trips, unsure whether the risk would eventually pay off or not.
While the craze in search of the golden fleece rage on, some Africans in their desperation may have also thrown caution in the air, leading to situations where thousands have reportedly died in the wake of risky voyages across Mediterranean or Sahara wastelands, as hundreds have also fallen prey to wild beasts, transnational armed syndicate and human traffickers who deal in drugs and séx slaves, having promised many unsuspecting victims an elusive Eldorado life, waiting for them in Europe.
Many African households have believed some of these false narratives built into their psyche for many years and it has become so difficult to undo.
The late singer was never opposed to the idea of people seeking better opportunities or greener pastures outside the country, but rather also reminds them about home and the need for them to apply cautious optimism where applicable, in their quest to travelling overseas.
Notwithstanding, the home would still be home regardless of the prevailing circumstance which may have forcibly led to one's uneventful return.
This writer believes late Olarewaju Fasasi, fondly called Sound Sultan, as a social crusader, an iconic singer using his musical crafts as a vehicle to remind us about the need to be introspective, also feels compelled to note that Motherland, mirroring the life of most immigrants and some of the challenges often associated with it, brings to the fore also a social problem and the need for concerned international organisations like UN and its relevant agencies to do more in terms of advocacy and policies in reversing the tales of woes of many migrants.
Though UN's 2030 Agenda for Sustainable Development recognizes for the first time the contribution of migration to its sustainable development, thus, 11 out of the 17 Sustainable Development Goals (SDGs) contain targets and indicators relevant to migration or mobility for which parts of its Agenda's core principle is to "leave no one behind," not even migrants.
The SDGs' central reference to migration is made in some of its major targets, which is to facilitate orderly, safe, regular and responsible migration and mobility of people, including through the implementation of planned and well-managed migration policies.
Other targets directly related to migration mention trafficking, remittances, international student mobility, and more. Moreover, migration is indirectly relevant to many more cross-cutting targets.
UN, more recently, through International Organization on Migration, a leading partner on the inter-governmental organisation in the field of migration works to ensure the orderly and humane management of migration, to promote international cooperation on migration issues, to assist in the search for practical solutions to migration problems and to provide humanitarian assistance to migrants in need, including refugees and internally displaced people.
 In 2016, IOM entered into an agreement with the United Nations, becoming one of its specialized agencies.
However, the above plans and efforts of UN appear commendable but today's realities in some part of Europe and other Asian countries, judging by their immigration policies at present largely remains a far cry from the much-advertised SDG's policies.
While many Africans battle so hard to grapple with harsh realities and hostilities of their host countries ranging from racism, prejudice, little or too rigid legal documentation processes for immigrants, and biting chances of economic survival, many have also become susceptible to illegal drug dealings which in most cases often result in cruel fate or even avoidable deaths.
The sad news on the passing of Sound Sultan, one of Nigeria's notable songwriter, artist, producer, and comedian, who a few weeks ago was reported to have lost the battle to a cancerous related aliment around the throat, brings with it feelings of pain, grief, and national loss.
By national loss, Nigeria just lost a voice and a social crusader reputed for his numerous campaigns against bad governance, injustice, corruption, and bad leadership a major clog in the wheel of Nigeria's progress. He will fondly be remembered for his many statesmanly roles towards mobilizing the citizens through his several songs on how to constructively hold them accountable to their constitutional functions.
To the memory of the late singer, President Muhammadu Buhari also penned a glowing tribute to him for his contribution to basketball development in Nigeria.
He was even reported to have co-owned a basketball team. D'Tigers, the Nigerian men basketball national team, would also honour the late singer by wearing T-shirts bearing the late singer's name and image on it, for his roles in promoting the sports.
Coincidentally, his death would also leave a lasting memory following D'Tiger's phenomenal triumph over the US men basketball national team, a feat no African team had ever done, the same day he was said to have died.
The Motherland crooner died at age 44 in the US and his remains have since been buried in the US, same day, according to Islamic rites, leaving behind his three kids and his beloved wife.
Olamide Maintains Street Decent on Global Stage With UY Scuti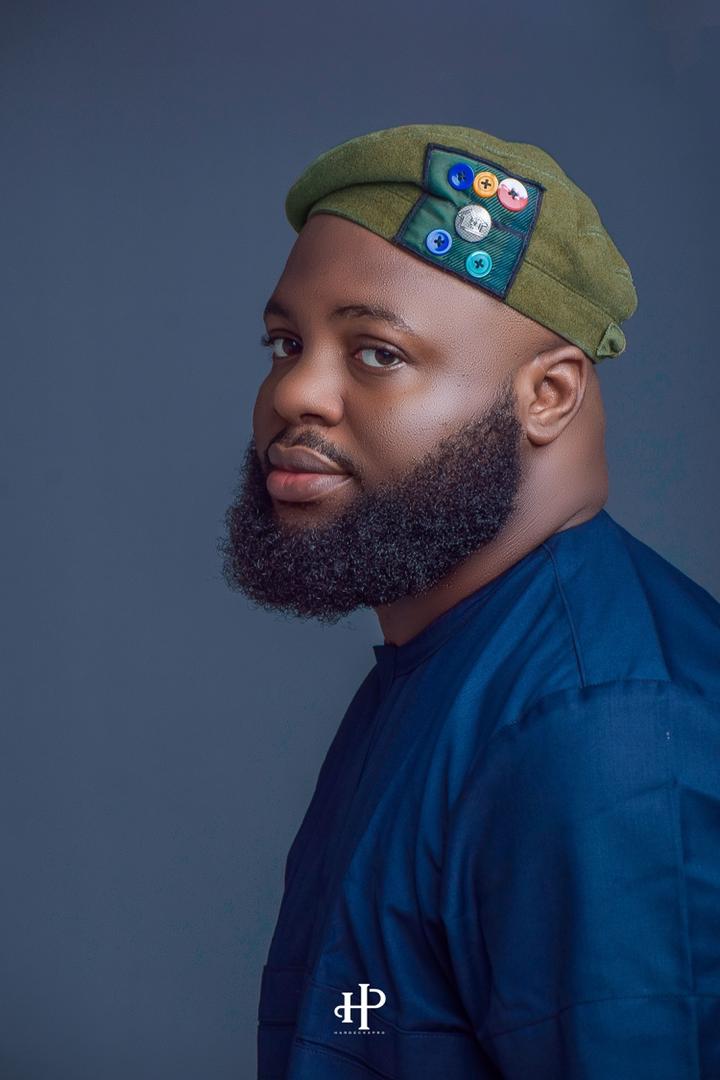 By Stephen Chibuzor
Ever since Olamide emerged in 2010 with the freestyle-inspired hip-hop single Eni Duro, the Lagos native has kept us on our toes: his first three albums, Rapsodi, YBNL and Baddest Guy Ever Liveth were indigenous rap albums that defined hip-hop as a commercial genre in Nigeria.
From his fourth tape, Street OT, he began to incorporate more pop-leaning sounds as he delivered Afropop anthems like Story for the gods (2014), Lagos Boys (2015), Wo (2017), Science Student (2018), Woske (2019) and Infinity (2020).
"I'm a citizen of the world now, so my choice of sound is a combination of all the beautiful music I've heard. This is a full-time pop album, and its way, way above everything I've ever done.
"My son is a huge fan of astrology, and one day he asked me what the biggest star in the universe was. I found out; it stuck in my head and I titled the project that because it's the biggest move I've made in my career," Olamide said.
Olamide has retained his reputation as the most charismatic Voice of the Street by consistently delivering streetwise lyrics during his pop transitions. On his latest project, UY Scuti, his Caribbean pop sensibilities are the highlight of the 10-track tape. It's buttressed by some brilliant beat making—throwback Caribbean harmonies produced by Eskeez ("Julie"), undiscovered guest features—Fave (a newcomer in the Nigerian music scene), and Layydoe (who infused an afro bashment vibe), and Olamide writing from his most self-assured position yet.
It's as if Olamide spent the last year scouring through streaming service playlists for rhythms that could make his lessons from the streets that raised him feel more thrilling and reflect his expanding worldview. He was able to adapt Caribbean melodies into his sound without damping his sharp-witted pen game and it emphasized his prestige as the biggest star.
Fans' reaction to the pop direction of UY Scuti has been positive as it pulled over one million streams on Boomplay alone within the first 24 hours after it dropped.
It surpassed other new releases to trend number one in the country on other streaming platforms though, the bonus track, Petty was available exclusively on Boomplay.
The streaming service also showed support for the project's rollout through strategically located billboards and with their primary focus on African local and urban music for its over 60 million MUA, the favourable numbers confirmed that Olamide's globe-trotting approach to the album didn't discourage his local fanbase. It's a testament to his endearing character that has also allowed him numerous opportunities to be endorsed as an ambassador to some top local and international brands.
UY Scuti positions Olamide as one of Afropop's ambassadors as the genre continues to grow more internationally renowned following recent Grammy awards and other international recognition.
As reported by Boomplay, UY Scuti has been played over 4 million times on the platform which is impressive within the context of the streaming platform's 68 million MAU. Olamide continues to release new albums yearly, keeping fans entertained without being afraid to experiment and explore new sounds.
Stephen Princewill Chibuzor popularly called papi wemba is a music enthusiast, Afrobeat music curator, entertainment and lifestyle PR consultant and serial entrepreneur who writes at his leisure. He is currently making magic with Boomplay as their PR Manager (Nigeria)
Latest News on Business Post