Rema's 'Are You There?' Demonstrates Growing Anger of Nigerian Youths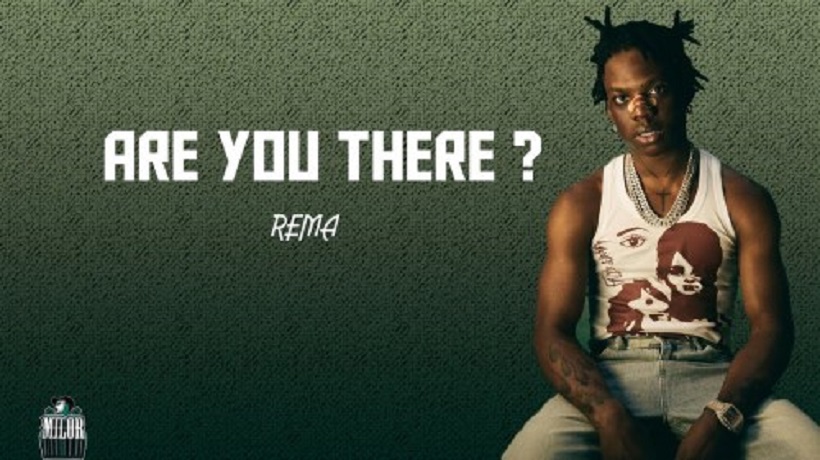 By Adedapo Adesanya
There is a trope that isn't true that many music listeners peddle: they say Nigerian new generation artists don't make socially conscious music but the reality is that they don't listen to these songs. New school leader, Rema, might change this narrative with his anger-laced street bop, Are You There? 
The track, which is one of the singles from his 2022 album, Raves and Roses, had Rema singing about youthful frustrations, inequality, hedonism, and corruption rife in the Nigerian state.
"People dey talk say na only woman I sabi talk about so leave me make I talk about am," he starts the three minutes 13 seconds long song drawing a parallel with how Nigeria's youths are finding solace in hedonistic appeals to subsidise the frustrations of living in a place known for its multidimensional poverty, police brutality, and worrying developmental and social problems.
What compliments a song like this better than a video that breathes life into these messages. A masterclass from arguably Nigeria's hottest video director, TG Omori; Rema represents a light hidden under a broken bushel.
The video opens with a baby crying in a cot with a motion toy dangling above — a clear answer to the country's epileptic power supply which has been frustrating most Nigerians alive since their birth. Rema, we see is making himself the voice of change in a shanty town, a Rooster's Coop that a considerable number of Nigerians are trapped in.
Are you there? Are you there there there? Are you there? Are you there there there? he quips in a frustrating manner into the void with a megaphone.
Rema makes it clear that Nigerian youths are industrious and reminiscent of the courageous protest that they carried out in October 2020, tired Nigerians are seen carrying placards with messages that read every single thing that Nigerians as early as the 1960s generations have clamoured for.
Orchestrating a demonstration, Rema infiltrates a gathering of political elites. We see him stand up to authorities who have made the nation's wealth their own. He idolizes the passionate revolutionary that we are too cowardly to be. He is also not afraid to stand up to the resulting consequences of his actions.
What does one expect of a politician who turns off the news displaying another bomb blast in a moment of joy? What sympathy do we extend to such a person who gleefully celebrates while the nation is plunged into chaos? One must reflect on this because this is what many Nigerian youths feel if anybody cares to listen.
Wake up, wake up, are you there? are you there? he sings as a politician caught in the melee screaming for his life amid the ruckus. With that action, he emerges as a justified icon and this is how the state keeps creating dubious heroes due to their ineptitude.
There is no telling who the song might have inspired but that is soon quelled as the police — the fixer arm of the Nigerian government — is seen bulldozing the shanty town where our hero emerged from. In the process, innocent people have to bear the brunt but staying true to his beliefs, Rema stays and confronts these men in black but when a police officer promises to bring down his wrath, he flees the scene and probably the country. A story we've seen too many times.
YouTube Announces New Ways for Creators to Make Money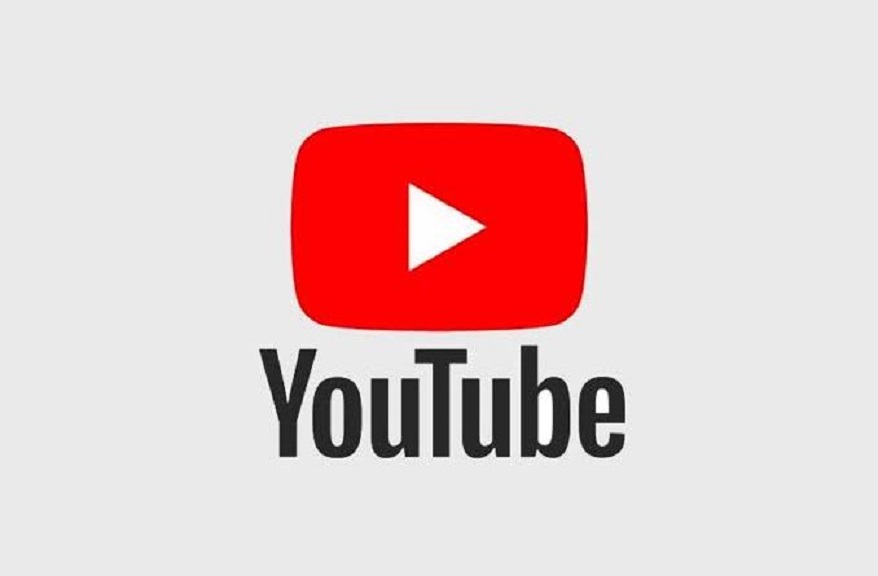 By Modupe Gbadeyanka
YouTube has introduced an improved monetisation system for creators to boost their earnings through the video-sharing platform.
At the inauguration of Made on YouTube, the company said content creators could make more money through an initiative it called the YouTube Partner Program (YPP).
The firm said from early 2023, beginning in early 2023, it would move from a fixed fund to a unique revenue-sharing model for Shorts for both current and future YPP creators.
It stated that Shorts-focused creators could apply to YPP by meeting a threshold of 1,000 subscribers and 10 million Shorts views over 90 days.
These new partners will enjoy all the benefits YPP offers, including ads monetisation across Shorts and long-form YouTube videos. This is in another option to the existing criteria where long-form creators can still apply to YPP when they reach 1,000 subscribers and 4,000 watch hours.
Creators can choose the option that best fits their channel, while YouTube maintains the same level of brand safety for advertisers.
To support creators in their early journey to YouTube, YouTube will also introduce a new level of YPP with lower requirements that will offer earlier access to Fan Funding features like Super Thanks, Super Chat, Super Stickers and Channel Memberships, the platform explained.
"Over the last three years, YouTube has paid out $50 billion to over 2 million creators, artists and media companies through its Partner Program – more than any other platform; that's $45 million a day, $1.9 million an hour, $528 a second.
"Today's announcements prove that YouTube is continuing to lead the way in its commitment to creators everywhere," YouTube creators Colin and Samir, said.
The CEO of YouTube, Susan Wojcicki, while commenting on the new initiative, stated that, "The YouTube Partner Program was revolutionary when we launched it back in 2007, and it's still revolutionary today.
"Over the last three years, YouTube has paid creators, artists, and media companies more than $50 billion. That $50 billion has changed the lives of creators around the world and enabled new voices and stories to be told. But we're not done yet.
"When we introduced the YouTube Partner Program, we made a big bet: we succeed only when our creators succeed. And today, we're doubling down. We're introducing the next chapter in how we reward creativity on our platform by expanding access to our YouTube Partner program."
Top Trending Housemates of Big Brother Naija Season 7 on Google
Now in its seventh season, the Big Brother Naija reality show known as Big Brother Naija: Level Up which premiered on July 23 and 24, 2022, is already thrilling viewers with twists and intrigue.
The show has also seen people turning to Google to find out more about their favourite housemates, the house and where to watch the show.
When the show started airing in July, a total of 28 housemates were originally admitted into two houses, Level 1 and Level 2 to compete for the grand prize of N100 million.
So far, there have been 12 evictions, two fake housemates leaving and a housemate who was ejected from the competition.
Still, as the interest of the show remains high, there are housemates who are dominating when it comes to online searches with different regions across the country showing clear favourites. Bella, Beauty and Khalid lead with the most searched interest, followed by Hermes, Daniella and Amaka.
Bella, who is in a relationship with fellow housemate Sheggz, has been trending for confrontations with her housemates, getting a strike from Big Brother for disobedience and provocation, causing reactions over her culinary skills and recently- having a brawl with fellow housemate and head of House (HOH), Phyna.
Former Miss Nigeria, Beauty, also made it as one of the top trending Big Brother Season 7 housemates. She was ejected just two weeks into the show following a physical argument with a housemate, Groovy.
Khalid, who was the second level 2 housemate to be evicted, also featured as a trending housemate because of his on-screen romance with a housemate, Daniella. While Bella, Hermes and Daniella have received the most search traffic overall, Daniella has generated the biggest search spike so far.
Specific questions asked about the Big Brother Naija reality show have also revealed the level of interest of netizens in Nigeria.
Some of the top questions asked online are, "What channel is BBN on GOtv?", "Who is Big Brother Naija in person?" and "How old is Diana's big brother?"
Below is a list of the top questions that have sparked the curiosity of Nigerians online with regard to the Big Brother Naija Season 7 reality show.
Here are the lists of the top trending Big Brother Naija Level Up housemates:
| | |
| --- | --- |
| Top Trending housemates who are still in the Big Brother Naija Level Up Show | Top Trending housemates who have left the Big Brother Naija Level Up Show |
| Bella | Beauty |
| Hermes | Khalid |
| Daniella | Amaka |
| Doyin | Deji |
| Groovy | |
| Phyna | |
| Chichi | |
| Sheggz | |
Top Trending Big Brother Naija Season 7 Questions
What channel is BBN on GOtv?
Who is Big Brother Naija in person?
How old is Diana's big brother?
Where is Hermes BBN from?
Who is the head of house in BBN this week?
How old is Chichi BBN?
Where can I watch BBN live on my phone?
Who won the head of house in BBN today?
Where is Bryan BBN from?
Where is Big Brother Naija house located?
Top trending questions and terms for the top trending housemates
| | | | |
| --- | --- | --- | --- |
| Bella | Beauty | Daniella | Khalid |
| How old is Bella BBN? | Why was Beauty disqualified? | Daniella and khalid | Khalid and Daniella |
| Bella Okagbue siblings | Ilebaye and Beauty fight | Khalid BBNaija tribe | Daniella BBN biography |
| What is the meaning of Bella? | Where is Beauty Tukura from? | BBN tonight eviction Khalid and Ilabaye | Daniella and Dotun |
| Where is Bella BBN from? | Beauty and Phyna fight | Meaning of khalid in Yoruba | Why was Daniella crying after yesterday 3 of september 2022 BBN party? |
| Who is Bella BBNaija brother | How old is Beauty BBN? | Which State is Khalid BBN from? | Meaning of Daniella |
| Who is Bella Okagbue's father? | Watch how Beauty was disqualified | What is the meaning of Khalid? | What did Khalid say about Daniella BNN? |
| | | | |
| --- | --- | --- | --- |
| Hermes | Doyin | Groovy | Phyna |
| Hermes big brother | Doyin bbn biography | Groovy bbn biography | Phyna BBN biography |
| Throwback pictures of Hermes BBNaija pictures when he was younger | Doyin and Cyph | Does Groovy have mouth odour? | How old is Phyna BBN? |
| Where is Hermes bbn from? | How old is Doyin BBN? | What happened between Groovy and Phyna? | Groovy and Phyna |
| Hermes and Allysyn | Does Doyin of BNN have any siblings? | Video of Beauty fight with Groovy | Dairy sessions for Phyna BBNaija |
| Hermes two girlfriends | Why was Doyin crying in the diary room? | Groovy and DJ Cuppy | Phyna BBN net worth |
| Hermes pronunciation | The problem between Bella and Doyin | What tribe is groovy? | Where is Phyna BBNaija from? |
Winner of 2022 Hi-Life Fest to Receive N50m
By Aduragbemi Omiyale
The winner of the 2022 Hi-Life Fest will smile home with N50 million worth of prizes, the organisers of the music competition, Life Continental Lager Beer, have disclosed.
The theme of this edition is Celebrating Life, Celebrating Culture. Already, entries for the contest commenced on Monday, September 5 and will run through September 25, with auditions to be held in Enugu, Onitsha, Awka, and Owerri.
Winners from these regions will camp in Enugu for a week of mentoring by some of the leading acts in the Nigerian music scene before the grand finale.
The Hi-Life Fest will air on ONtv from 9:30 pm-12 am and Soundcity TV from 7 pm-12 am for two weeks. Also, viewers can catch episodes of Hi-Life Fest on Sound City FM, Lagos, Abuja, PH, Enugu and Aba from 9 pm-12 am, from September 22 to October 6, 2022.
Since its inception, Hi-Life Fest has provided a platform for consumers to showcase their talents in order to progress in their musical careers.
Singers, dance troupes and musicians alike have realized their dreams owing to Hi-Life Fest and consumers cannot wait to be thrilled with show-stopping performances across the various audition centres.
The Senior Brand Manager of Life Continental Lager Beer, Ms Aishat Anaekwe, while speaking about Hi-Life Fest, said that the annual competition was created to identify and harness highlife talents resident in southeast Nigeria.
"Life Continental Lager Beer has identified music as one of the avenues to promote the Igbo culture. Hence, Hi-Life Fest is designed to ensure that homegrown talents are given the needed motivation to progress in their musical journey.
"For us, the aim is to showcase highlife music talents to the wider public so that they can develop their talents and become highlife music icons like Flavour N'abania and other legends," Ms Anaekwe said.
She added that Hi-Life Fest has been one of the most beloved experiential platforms, noting that, "This is one of the ways we connect with our consumers and celebrate our shared love for Hi-life music. After four editions which produced remarkably talented individuals, we have decided to take this competition a step further and showcase these talents to the whole of Nigeria."
Life Continental Lager Beer, a leading alcoholic brand among consumers in the South-Eastern parts of Nigeria, has continued to demonstrate its affinity for the creative sector.
Latest News on Business Post