Sir Alex Ferguson, Arsene Wenger Inducted into PL Hall of Fame
By Adedapo Adesanya
Two illustrious football coaches, Sir Alex Ferguson and Arsene Wenger, have been inducted into the Premier League Hall of Fame.
The duo created a remarkable legacy with Manchester United and Arsenal, respectively, winning a combined 16 Premier League titles, with Sir Alex Ferguson winning 13 of those.
As Manchester United manager, he won nine more times than any other manager in Premier League history, including winning the title for three seasons in a row on two separate occasions.
On his part, Arsene Wenger managed 828 matches, an unrivalled number in the competition.
The Hall of Fame recognises and celebrates individuals who have an exceptional record of success and have made a significant contribution to the Premier League since its inception in 1992. It is the highest individual honour awarded by the League.
Sir Alex is the most successful manager in Premier League history, with his record 13 titles won over 27 years at Old Trafford, which incorporated 21 Premier League seasons.
His Manchester United side won the inaugural Premier League title in 1992/93 to deliver the club's first league success since 1967 and kick-start a remarkable era of success. He finished his career with a final Premier League title in 2012/13.
Six players managed by Sir Alex Ferguson have already been inducted into the Premier League Hall of Fame: David Beckham, Eric Cantona, Roy Keane, Wayne Rooney, Peter Schmeichel and Paul Scholes.
He also holds an all-time Premier League record standing at 528 wins from 810 matches and 1,752 points accumulated. He was named manager of the season 11 times and collected the monthly award on 27 occasions.
He said: "I'm truly delighted to be inducted into the Premier League Hall of Fame. It's an honour when you receive recognition like this. However, it's not just about me as a person. It's about the job at Manchester United and the bond we had over many years, so I'm also proud of the club, the staff and my players.
"My job was to send the fans home happy. United's history and my own expectations were the things that drove me, and I then had to try and develop all my players with the same expectations and make sure we could go out and achieve them.
"I feel Arsene is a very worthy inductee as he transformed Arsenal Football Club fantastically. They became a tough team to compete with, and we both wanted to win, which motivated us further.
"Through the years since retirement, we'd go for dinner together in a little restaurant he knows well in Switzerland. He is a really interesting man and I enjoy his company, but it is still my job to pick the wine!"
On his part, Mr Wenger spent 22 seasons in charge of Arsenal, a Premier League record. He won the Premier League three times and made history in 2003/04 as The Invincibles became the only team to win the title while remaining unbeaten throughout the entire campaign.
Arriving as one of the first foreign managers in the Premier League in 1996, Wenger's impact was instantaneous and remarkable. He won the title in 1997/98, his first full season with the club.
The Frenchman managed a record 828 Premier League matches, including 476 wins and 199 draws. He was voted manager of the season in 1998, 2002 and 2004.
Mr Wenger said: "I am very grateful to have been selected for the Premier League Hall of Fame. We always wanted to give something special to the fans, and when you have players capable of remarkable things, the most important thing for me is the obligation of perfection.
"I'd like to be known as someone who loved Arsenal, who respected the values of the club and left it in a position where it can grow and become even bigger.
"To share this with Sir Alex is a great honour for me. It's like two boxers; you fight like mad and go the distance together. At the end of the day, you have respect, and it will be a great opportunity to meet with him, share a good bottle of wine and memories of our old battles."
How Big is the Crypto Gambling Industry in Nigeria?
Nigeria has the biggest percentage of crypto owners in Africa, according to Statista. More than 15 million Nigerians—mostly young tech-savvy people—own cryptocurrencies like Bitcoin and Ethereum.
Unsurprisingly, Nigeria is the biggest market for crypto sports betting sites. To be fair, Nigeria is Africa's most populated country. It has a population of 200M+ people, making it an excellent target audience for iGaming businesses.
But why is the country falling in love with crypto gambling?
Crypto is a Viable Store of Value
The biggest reason for crypto gambling's popularity in Nigeria has everything to do with Bitcoin being a store of value. According to Cointelegraph, roughly 17 million Nigerians store half of their financial assets in crypto.
Cointelegraph says Nigerians love Bitcoin and Ethereum because the country lacks adequate financial services. Sure, Nigeria is full of banks and mobile payment apps.
However, most of them don't process payments to international betting sites. And if they do, they tend to be slower and more expensive than using cryptocurrencies.
For the uninitiated, cryptocurrencies are a limited commodity. Bitcoin has a maximum of 21 million coins. More than 19 million coins have already been mined from the blockchain. By the time the last Bitcoin is mined in 2040, the cryptocurrency will be a scarce commodity. This will, in turn, magnify its value.
Crypto Supports International Payments
Sports betting is legal in Nigeria. The best sportsbooks in the country have licenses from the National Lottery Regulatory Commission. Some of them also operate with licenses from the Lagos State Lottery Board.
That said, many Nigerians prefer to bet through offshore betting sites located in Europe or the Caribbean. Foreign sportsbooks provide bigger bonuses, better odds, and quicker payments.
Unfortunately, using offshore sportsbooks means relying on payment methods with cross-border support. This is where crypto comes in. Bitcoin supports transactions in all countries.
It doesn't matter whether you live in Enugu State or Sao Paulo, Brazil. If you want to send money through Bitcoin, all you need is a crypto wallet and Bitcoin in your account.
Most crypto casinos support a minimum transaction amount of $10. As such, crypto betting is affordable to the majority of Nigerians. That said, crypto also supports large amounts, making it an excellent option for high rollers.
A Growing Number of Crypto Sportsbooks
Crypto betting hasn't always been a thing. Until 2017, it was difficult to find a betting site with support for altcoins. Things are changing, though. New crypto sportsbooks keep cropping up.
To the millions of Nigerians who love crypto, these new sportsbooks solve all their problems. First, they provide a way to deposit money reliably. Most of them accept the top five cryptocurrencies.
You can use Bitcoin, Ethereum, Litecoin, Bitcoin Cash, or USDT. Top betting sites also reward you when you complete your first deposit. They might give you a risk-free bet. This means you bet using your money. But if you lose, you get a free bet.
The most popular welcome reward, however, is the 100% bonus. You get exactly what you deposit. If you deposit 10 LTC coins, you receive 10 Litecoins. If you deposit one BTC, you receive an equal amount as a bonus.
Beyond bonuses, crypto betting sites rival PayPal and Visa sportsbooks in every other way. They're mobile-friendly. They provide efficient customer service and support a wide range of sports.
Fast Payments
Speed is one of Bitcoin's biggest selling points. Bitcoin processes payments on an average of 20 minutes. Surprisingly, most people actually prefer to use Ethereum and other coins because they're faster.
Ethereum—the most Googled cryptocurrency in Nigeria—processes payments in under five minutes. If you use Ripple or Solana, the payment speed lowers to a minute or less.
Speed is crucial for sports betting. Picture this. You had forgotten Nigeria has a game against Ghana in the afternoon. You're confident in the Super Falcons. But for you to bet on the team, you must deposit money quickly.
Bitcoin provides convenience in such situations. It completes deposits to betting sites quickly. It might be slower than PayPal. But PayPal doesn't work in Nigeria. Also, it's considerably fast for withdrawals—most bookies take 1-3 days to process betting cashout requests.
Crypto Provides Financial Autonomy
As we mentioned earlier, half of crypto owners in Nigeria buy Bitcoin to store their wealth. The reason crypto is such a popular option for securing assets is that it provides autonomy.
Once you buy Bitcoins and store them in a safe wallet, they belong to you permanently. It's not like fiat cash. If you store one million Naira in a bank, there's no guarantee your bank will let you withdraw it a week after.
With crypto, you have total control over your funds. You can use it to bet on football. Or you can keep it as an investment. You don't need permission to use your digital currencies. And yet, these funds could make you rich during a good bull run.
Low Payment Fees
Another reason some Nigerians prefer to bet with crypto is that it's cheaper than local banks. Banks charge fixed amounts, say $20 for every payment. If you plan to spend less than 2000 Naira, it doesn't make sense to pay via wire transfer.
Credit and debit cards offer free deposits to online merchants. But most of them draw a line where sportsbooks are concerned. They refuse to work with betting sites, especially offshore bookmakers.
Crypto does not discriminate. It operates through a decentralized ledger not owned by any single entity. As such, it processes payments between any two parties regardless of the industry.
When it comes to fees, crypto is all about minimizing charges. In fact, crypto is against transaction fees. It's just that the entire crypto industry wouldn't thrive without fees.
You see, every crypto payment needs verification before it's added to a blockchain. The people who verify these transactions use expensive resources. To reward them, everyone paying with Bitcoin must contribute a small fee to the miners.
How to Play Aviator and Win Real Cash Prizes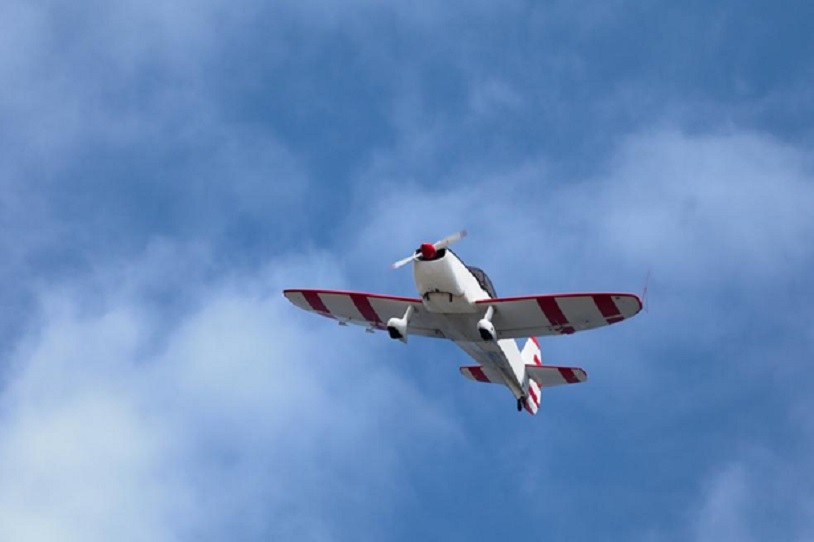 Aviator is one of the newest games you can play at online casinos from software provider Spribe. You can find it on some of the top online gambling websites like Bitcasino, where you can win real cash prizes like slots and table games. The rules are simple and quite engaging once you get the hang of it, so here is the basic information you need to get started.
What is Aviator from Spribe
Spribe is famous for developing some of the most engaging games using modern mechanics in online casino gambling. Aviator is their take on the crash game genre, where you place a bet and cash out before a crash happens. In the context of the game, a crash means flying away. That is the gist of the game. Here's how to play it for beginners:
How to play Aviator at online casinos
Aviator is a game of chance and intuition. It will use your casino account balance as your bankroll to place bets and send winnings after every round. Once you have made an account with money deposited, you can play Aviator the same way as any online casino game. Here are the steps:
Wait for the betting window to open
Place a desired amount as your stakes
Click on 'play' to stake your bet on the next round
Watch the multiplier ascend with the aeroplane's upward flight
Click on 'cash out' before the plane flies away
If you successfully cash out while the plane is still flying, then you win back your stakes multiplied by the current multiplier value. Failing to cash out in time means you'll lose all your bets for that round. There are two interfaces you can use in Aviator to play the game. Both have the same function, and you can use either or both at the same time.
Tips on winning Aviator
Aviator is an easy game, and the best way to enjoy it is to find your own way to win. However, there are some strategies you can employ in your sessions. These tips can help you create a low-risk strategy, perfect for beginners to this type of game.
Use both betting interface
The two-betting interface provided by Aviator allows gamblers to have a flexible way of playing. One strategy you can try is using one for safe betting while the other takes risks. Your goal is to have one of their cash out during safe intervals and win enough money to cover the potential loss of the other. Meanwhile, you can cash out the other one when it reaches a higher multiplier.
Find the sweet spot
The sweet spot refers to the most profitable spot in Aviator near the most common point of flying away. This experience can be different for each session because the outcome is determined by a random number generator (RNG). The easiest way to find this is to check the last 10 rounds using the game's history and see which point is crashing most commonly and round that down.
Bet small and keep volatility low
What makes the Aviator game fun is its high potential payout, even for small bets. Keeping the stakes low means you are unlikely to lose money over a long session while benefiting from the game's high multipliers for payouts. Even a consistent 3x cash out can guarantee that you can earn big profits in Aviator than in any other game.
Check out bonuses for Aviator before playing
Just like any online casino game, Aviator can also benefit from bonuses. There will be promotions promoting it sometimes but it can be played using general rewards from the casino. That's why you should play Aviator at online gambling websites with generous giveaways.
Learn more about Aviator right here: https://bitcasino.io/blog/tipshackstricks/aviator-game-strategies
DAZN, Videocites Partner to Tackle Illegal Streaming, Piracy
By Adedapo Adesanya
DAZN Group, the world's leading sports streaming service, and Videocites, a cutting-edge technology company specialising in automated content detection solutions over social media, have announced a strategic partnership to intensify Dazn's battle against intellectual property (IP) theft and illegal social media streams of its live sports content.
The collaboration reflects their shared commitment to combating online piracy and promoting legitimate live sports streaming services and is part of Dazn's wider campaign to protect its valuable IP.
According to a statement seen by Business Post, the ease and speed with which video can be shared on social media platforms has led to a proliferation of illegal streams of live sports content in recent years.
This will soon be history as Videocites' powerful solution, which uses AI-driven video recognition algorithms, will enable the swift identification of unauthorised streams amidst vast amounts of user-generated content on social media platforms, even when the video has been manipulated or distorted as part of the pirates' efforts to circumvent defence mechanisms.
Leveraging this in real-time, Videocites technology enables Dazn to remove 98 per cent of the thousands of pirated streams detected on social media within minutes, representing unprecedented efficiency and protecting the intellectual property of rights owners.
According to the Chief Technology Officer at DAZN Group, Mr Sandeep Tiku, "By swiftly removing pirated streams from social media platforms, we disrupt the viewing experience, which in turn demotivates consumers from accessing them in the future and encourages them to seek a legitimate service.
"Ultimately, this will deter intellectual property theft and maintain a fair and sustainable digital environment, safeguarding the interests of broadcasters, rights owners, and athletes. The potential upside is remarkable."
"Personal streaming has significantly increased the scale of social piracy, which is no match to the current manual solutions," said the co-founder and CEO of Videocites, Mr Eyal Arad.
"Videocites uses its Video-AI capabilities to combat the rising tide of social piracy with scalable, immediate, and resilient detection and enforcement. We are proud to have a valuable contribution to a leading innovative streaming platform like Dazn and support their global growth," he added.
Videocites' technology has consistently been recognized for its excellence, earning the prestigious "Best in Anti-Piracy" accolade from SportsPro three times in a row.
Its ground-breaking solutions, proven and trusted by notable organisations and rights owners such as the NBA, major leagues, Hollywood studios, and various OTT platforms, are a testament to its top-tier status in the industry.
Latest News on Business Post