V Bank Snooker Tournament Commences Tuesday in Lagos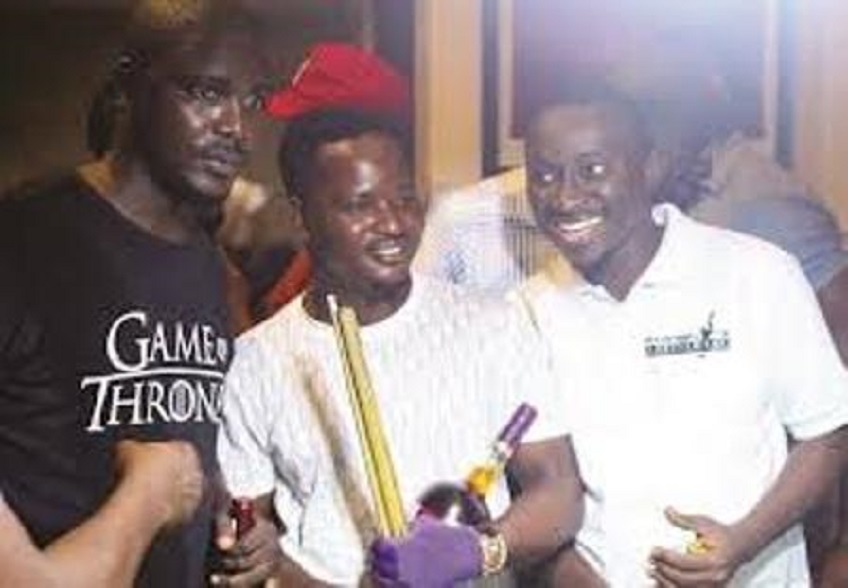 By Modupe Gbadeyanka
On Tuesday, March 30, 2021, the Open Snookers and Billiards Tournament sponsored by V Bank will commence in Lagos.
The two-week open tournament is organised in partnership with the Snooker and Billiards section of the Lagos Country Club, where the games will hold, with total cash winnings of up to N600,000.
Registration for V Bank Snooker ended on Saturday, March 27, 2021, and the preliminary games to produce the 32 contestants for the tournament began that day and will end on Monday, March 29, 2021.
According to the organisers, the tournament proper will begin tomorrow and will run till Saturday, April 10, 2021.
Intending participants were selected after registering by downloading the V Bank App from either the IOS or Play Store, with the code VBLCCT used to activate the account with the sum of N5,000.
Existing customers were also allowed to participate by maintaining a minimum of N5,000 in their account and an email titled Snooker sent to events@vbank.ng to secure a spot.
"At VFD Microfinance bank, we're not only passionate about building financial solutions but being a key contributor to our operating environment.
"This means that we take recreation activities seriously and investing in a sporting tournament is our way of encouraging people to take breaks to rejuvenate their bodies because good health is priceless wealth," said the Head of Marketing and Corporate Communications for VFD Group, Efeturi Doghudje.
A product of VFD Microfinance Bank, V Bank first showed its interest in the sports when it held a snooker tournament in December 2020 in partnership with Ebar, Lagos.
The competition was won by Waliu Wale Nojimu, with Samuel Olumide and Dafe Agbah finishing in second and third places respectively.
A Market and Cultural Analysis of Zack Snyder's Justice League 2021
Justice League (2017) was a cinematic marvel of epic proportions. The original film by Zack Snyder had a domestic opening weekend of $93,842,239.
With Warner Brothers at the helm, Justice League quickly hit its mark with its two-hour run time. The film was showcased in 43 markets and ultimately racked up an incredible $229,024,295 domestically. Internationally, box office takings were huge, with $428,900,000.
The combined worldwide total of the original release was $657,924,295. Although impressive, the film's domestic takings only rank at #156 in the USA, and #135 in China – the second-largest market for the release of this film.
In 2021, Zack Snyder and the film studios decided to treat superhero fans to something truly out of this world. It was the launch of Zack Snyder's Justice League 2021. This action/adventure/fantasy flick exploded onto the scene on March 18, to rapturous applause.
Sadly, it's not at cinemas, but that doesn't mean superhero film freaks can't watch it. Already, the film boasts a ranking of 8.3/10 from 198,000 reviewers on IMDb. Folks, this is absolutely spellbinding stuff, the likes of which you're unlikely to witness anywhere else.
We're talking truly amazing, adrenaline-loaded entertainment direct to your screen, the likes of what you would find at a top-rated online casino in South Africa, from the moment you power up. But the true majesty of Snyder's work of art isn't merely the hard-hitting special effects; it's the duration of pulse-pounding entertainment that everyone is treated to. We're talking 4 hours and two minutes of exhilarating superhero-themed excitement.
Of course, the director's cut makes the world of difference to the story. It ties in many loose ends, expands character development, and presents us with closure after Superman was killed off in the 2017 film. But this film really needs to be watched with laser-sharp focus; it's riddled with insights into what is likely to happen to the main comic book characters, including Wonder Woman. But before we get there, some information into what the film is all about…
Superman Returns Bigger, Badder, and Tougher Than Before
Superman was killed in the first Justice League of 2017. The world mourned his loss, but the remaining superheroes realised that something had to be done to resurrect him in the face of overwhelming evil. So, begins a treacherous journey that will have you on tenterhooks throughout.
Batman (assisted by Alfred) spearheads the initiative to band together a group of remarkable superheroes to fight against Steppenwolf, played by Ciaran Hinds. Bruce Wayne, a.k.a. Batman, enlists the help of several meta-humans, including The Flash, Wonder Woman, Aquaman & Cyborg.
Together, they are immensely powerful, particularly Wonder Woman. But without Superman, they seem less than capable of stopping Steppenwolf from obtaining all three boxes to unravel the mystery that is the Antilife Equation.
Suffice it to say, the superheroes managed to use one of the boxes to resurrect Superman after they dig up his corpse and return it to fluid miasma of the Kryptonian spaceship. Of course, nothing runs smooth, and viewers are in for some pretty tense moments once Superman returns to the world of the living.
Overall, it's impossible to fault this extraordinary slice of filmmaking. It's truly like the Ben Hur of superhero films, but there's nothing boring about this one whatsoever. Viewers lapped it up in their droves, and now that it's screening on HBO, it's going to bring in the dollars, big time.
Spoiler Alert: Cyborg has some pretty grim premonitions in this film, and if you don't want to know what happens to some of the characters, close your eyes during these harrowing 'flash' scenes.
The blockchain brings new financing options to the business market. For example, Bitcoin Cash casino has adapted to only using cryptocurrency. This way, it makes it easier for their customers to deposit and withdraw in a BCH casino. Entrepreneurs have taken note of this and are looking to invest more in crypto than in fiat markets.
Latest News on Business Post