What Are The Most Played Live Casino Games?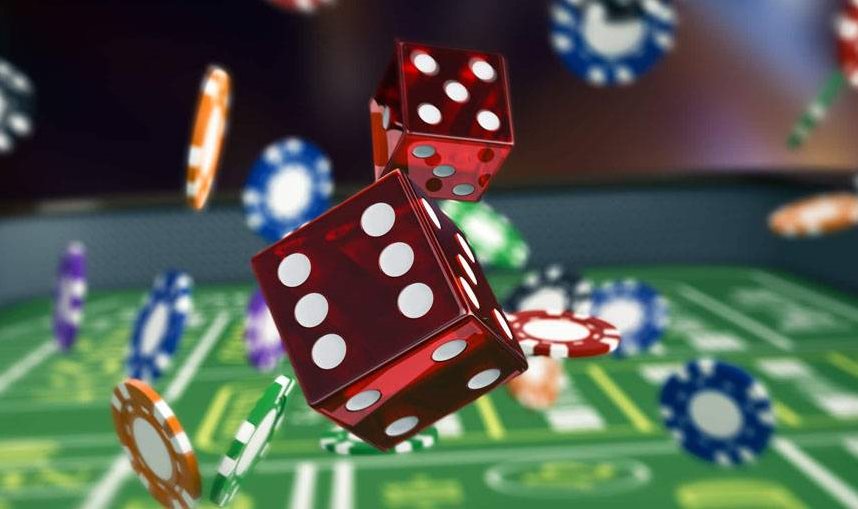 Live casino games make you feel like you are in the actual land-based casino setting. Live casino game developers ensure to deliver a solid gaming experience.
There are many types of casino games available at live casinos, but you have to keep in mind that not all of them are the same on every casino site. Hence, you have to choose wisely which casino site to play live casino games.
In this article, we are going to discuss the most played live casino games and how to get started playing live online casinos. to begin playing at live casinos, the following things need to be done:
Choose the best licensed online casino.
Create an account by going through the registration process. Usually, it would take less than two minutes to set up an account.
Fund your account by choosing the most convenient payment method.
Proceed with choosing the live casino game you want to play.
Below are the most played live casino games
Blackjack– Of all live casino games, blackjack is, without a doubt, the most popular. The main reason for its popularity is the fact that it is not solely based on luck but more on skills. Your skills and strategies will increase your chances of winning. When playing blackjack in live casinos, a regular table with a live dealer is used, but other players can join you at the table. The theme and atmosphere is the same with land-based casinos.
Roulette – It is a randomized game that can be easily accessed at live casinos. Since it is a randomized game, players will have no control over the outcome. Therefore, it is a game of luck where your chances of winning is in the arm of lady luck. However, you can somehow increase your chances of winning by placing your bet correctly. In one roulette table, many players can play at the same time, and one live dealer controls the game.
Baccarat – It is one of the all-time favourite land-based casino games, but it is starting to make its way in online live casinos. It comes with many variations, payout options, and betting types. It is one of the perfect casino games for people who want a less complicated gaming rule but big payouts.
Andar Bahar – It is one of the popular classic Indian games that successfully made its way in online casinos. Another name for Andar Bahar is Katti. Andar Bahar is a card game based on luck. The goal of the game is to guess the location of the next joker card correctly, whether on the side of Andar or Bahar. The gaming rule is simple yet very entertaining.
Teen Patti – Other names like Flush and Flash know it. It is similar to three-card brag and poker. Many Indian gamblers play Teen Patti at live casinos because it gives them a feeling of belongingness, especially since Teen Patti plays a huge role in India's culture and tradition. Teen Patti is entertaining that even non-Indian players start to like it.
Live casinos are a great way for players to enjoy playing casino games in the comfort of home. The games offered by live casinos are similar to the games usually found in land-based casinos. however, live online casinos offer a greater advantage as players no longer need to travel to land-based casinos to experience a real casino feel.
You have to choose the best live online casinos. Register for an account and fund your account to start playing using real money. For more information about live casinos, feel free to visit indiacasinoinfo.com.
Firm Gives NTA Rights to Broadcast Tokyo 2020 Olympics
By Adedapo Adesanya
Nigeria's leading sports marketing and management company, Integral, has secured the exclusive rights to broadcast the Olympic Games Tokyo 2020 on free-to-air television.
As a result, the company will once again work with the Nigerian Television Authority (NTA) Network to deliver all content on its free-to-air-platform
This sub-license deal comes from Infront, a Wanda Sports Group company and the International Olympics Committee (IOC) exclusive rights holder for free-to-air distribution rights in Sub-Saharan Africa. The deal is in addition to Integral's existing Premier League sub-license free-to-air media rights agreement on NTA.
The exclusive package includes TV broadcasts of live events as well as repeats and highlights from the Olympics.
As a result of the collaboration, over 200 hours of sporting content will be available on the NTA Network with 6 to 9 hours of daily content throughout the period of the Games from July 23 to August 8, 2021.
Speaking on the development, Mr Christophe Van Rothem, Infront Associate Director Media rights said: "Our objective is to maximize the reach of the Olympic Games 2020 and this partnership with our trusted partner Integral, will ensure we are able to bring this unique and thrilling event to millions of households in Nigeria."
According to the Managing Director of Integral, Mrs Abimbola Ilo, "Following our partnership for the Premier League free-to-air rights, we are pleased to be working with Infront again to deliver high-quality sports moments to Nigerians.
"This is an important avenue to showcase the talents and tell the stories of exceptional athletes as they compete on the world's biggest stage in Tokyo."
Also speaking on the deal, Mr Yakubu Ibn Mohammed, the Director-General of NTA stated, "As Nigeria's most popular broadcaster, we are committed to delivering quality content to our viewers and proud to be partnering with Integral again on what promises to be yet another exciting sports event.
"With this partnership, we will once again be bringing the best of premium sports to the widest distribution in Nigeria," he said.
For Mrs Chichi Nwoko Integral's Associate Director, Sports Rights and Media Partnership, she added, "We are happy to partner with Infront to bring another exciting major sports event to passionate Nigerian fans.
"As we add to our growing media rights catalogue, Integral is delighted to be at the centre of delivering live sports content to Nigerians yet again."
Business Post understands that although the ceremony is officially to commence today, activities like men and women football among others with a longer period have started.
Australian City Brisbane to Host 2032 Olympics
By Adedapo Adesanya
Brisbane has been awarded as the host of the 2032 Olympics, becoming the third Australian city to host the Summer Games after Melbourne and Sydney.
The selection of Brisbane was announced on Wednesday by the president of the International Olympic Committee (IOC), Mr Thomas Bach, after delegates voted 72 to five with three abstentions at the IOC session in Tokyo.
"The International Olympic Committee has the honour to announce that the Games of the 35th Olympiad are awarded to Brisbane, Australia," Mr Bach said.
Several cities and countries had publicly expressed an interest in staging the 2032 Games including Indonesia, Hungary's capital Budapest, China, Qatar's Doha and Germany's Ruhr valley region.
However, in a new process adopted by the IOC that does not openly pit cities against each other, Brisbane had already moved ahead of any rival back in February, having been selected as a "preferred host".
The city's bid had earned repeated praise from the IOC for its high percentage of existing venues, support from all levels of government and the private sector, experience in organising major events and its favourable weather, among other things.
"I'm so excited — I have so much pride for my state, for my people. Never in my lifetime did I think that this was going to happen," said Queensland state premier, Ms Anna Palaszczuk.
"We have done it, Queensland! We've done it, Brisbane! This is fantastic, this is amazing, tonight is your night, enjoy," she added.
Australian Prime Minister, Mr Scott Morrison, told IOC voters in a live link from his office: "We know what it takes to deliver a successful Games in Australia."
Mr Morrison then added in a statement he was "absolutely thrilled" by his country's success in securing a third Games, calling it "a historic day" for the entire country.
"We know the impact on Sydney more than two decades ago was transformative, and we can now expect a repeat for Brisbane and communities across Queensland.
"It's a proud day for Queenslanders and Australians everywhere," Morrison stated.
Australia has already hosted the Olympics twice, in Melbourne in 1956 and Sydney in 2000, widely considered one of the most successful Games in recent history.
Tokyo is hosting the postponed 2020 Olympics which starts this week and Paris will stage the 2024 Games. Los Angeles in the United States has been awarded the 2028 event.
Ogun Praises Rite Foods' Support for Sports
By Aduragbemi Omiyale
**As Kenyans Sweep Medals at 2021 Ijebu Heritage Half Marathon
Rite Foods Limited has been applauded by the Ogun State Government for supporting the development of sports in the state.
Last Saturday, the company, which produces Bigi drinks, Naija's favourite carbonated soft drinks, thrown its full weight behind the 2021 Ijebu Heritage Half Marathon.
At the event, the firm provided premium refreshment and hydration for athletes and indigenes and this gesture was noticed by the state government.
The Governor of Ogun State, Mr Dapo Abiodun, who was represented by the Commissioner for Youths and Sports, Mr Kehinde Oluwadare, said the event was in line with the vision of his administration.
Speaking on the marathon, the Brand Manager, Beverage and Bakery, Rite Foods Limited, Ms Boluwatife Adedugbe, extended the company's profound goodwill message to the people of Ijebu and also reiterated the company's commitment to the needs of Ijebu people and its consumers in general.
She stated that Rite Foods' strategy will remain aligned to meeting its consumers at touchpoints that resonate with its premium brands as well as brand equity journey.
"For Rite Foods, we will always have our consumers at the depth of our hearts and we will continue to empower and support as many platforms that promote healthy competition, talents and positive energy as the Ijebu Heritage Half Marathon 2021," she added.
Oba Sikiru Kayode Adetona, the Awujale of Ijebuland, who was ably represented by Tunde Odulaja welcomed all to the great occasion while also stating that Kabiyesi sees the marathon as a talent hunt for future Ijebu athletes who will be discovered in the process and launched into international limelight through the Ijebu marathon platform.
Mr Odulaja commended Rite Foods for the exciting refreshment it is bringing to energize all athletes, adding that the marathon will increase economic activities in Ijebuland.
At the marathon, Rite Foods provided 14 Bigi water points, to fantastically refresh and revitalize all athletes, home-based and foreign, in addition to making its array of over 15 Naija's favourite brands readily available to energize and meet the needs of all involved in the race.
Top class runners participated in the event which was monitored professionally, as spy cameras were deployed coupled with transporter chips to track all athletes during the marathon.
It was also a clean sweep for Kenyan athletes as they claimed both the men and women categories with Hosea Kiplimo finishing the men's race in 1:02:36 while his counterpart, Rhonzas Kilimo finished second in 1:02:57. The third position went to another Kenyan, Timothy Ronoh, who raced to the finish line in 1:02:59.
The women's race was also won by another Kenyan, Sandra Chebet in a time of 1:10:42, with two Ethiopians, Gebaynesh Ayele and Beyenu Degefa taking the second and third position in a time of 1:10:52 and 1:11:02 respectively.
Local indigenes like Abigail Ogunbowale, an 11-year-old who finished the half marathon was rewarded with N250,000 by Rite Foods Limited, while Femi Olusanya, a police officer in Ijebu-Ode, who was the first to finish the race, will get N500,000.
Latest News on Business Post