Nigeria Eyes Multi-Billion Naira Data Privacy Sector
By Adedapo Adesanya
With the latest conversation around data privacy and its enforcement, the National Information Technology Development Agency (NITDA) is set to develop a multi-billion naira data privacy sector which will strengthen job creation among others in 2021.
This disclosure was made by the agency's Director-General, Mr Kashifu Inuwa, on Monday in Abuja at the virtual news conference to open the 2021 National Data Privacy Week.
Data Privacy Week is a global event held every last week in January, with this year's celebration falling between Monday, January 25 and January 28.
Mr Inuwa said that boosting the data privacy sector will be done through the consolidated implementation of the Nigerian Data Protection Regulation (NDPR).
According to him, the NDPR established on January 25, 2019, by Mr Isa Pantami, Minister of Communications and Digital Economy, was designed to guide the use of data in public places.
"It will also meet the global principles on data protection, especially the General Data Protection Regulation (GDPR),'' the director-general said.
He said that the NDPR recorded huge success between 2019 and 2020, through sustained public awareness, training, workshops for Data Protection Compliance Organisations (DPCOs) and Data Breach Investigation Team (DBIT).
He said that other achievements were the implementation structure of NDPR that approved licences for DPCOs on data protection implementation, legal and political structure for sustainability.
"In March 2020, NITDA was selected as a member of the Technical Working Group on Data Protection Laws Harmonisation and Localisation in Africa.
"In December 2020, NITDA was appointed as a full member of the Common Thread Network, a network of commonwealth nations' data protection authorities.
"In 2021, we are working on the development of sectorial implementation toolkits and the objective is to get sector stakeholders to agree on a single, workable template for compliance in their sector.
"We shall engage vigorous and experienced Nigeria-based institutions that will help us standardise and accredit data protection, information security training and certification.
"We hope to develop a multi-billion naira sector that will create thousands of jobs for trainers, content providers and other professionals.
"We are also going to re-jig our enforcement mechanism to improve compliance," the NITDA boss said.
He further said that data privacy was challenged due to the COVID-19 pandemic, the economic crisis which led to a mental health crisis, thereby impeding compliance and enforcement of the regulation.
"We are going to redouble our efforts in the direction of enforcement and compliance as data protection has become a pivot for the continued growth of the digital economy," Mr Inuwa said.
He, however, stated that the agency was going to create more awareness on the regulation, further work with the media to upscale its publicity and build the capacity of officers on data protection management in collaboration with stakeholders.
"Our current effort at enforcement is salutary but not nearly enough, we are considering all options to ensure we do not kill businesses while also ensuring businesses do not kill Nigerians through wanton abuse of their data,'' he said.
Mr Inuwa further called on all data controllers and processors to file their annual data audit report before March 15, 2021.
The NITDA DG emphasised that non-filing of their report was a punishable offence under the NDPR and the agency was set to fully enforce the provision this year.
"Our audit reports for filed entities of 2019-2020 from some DPCOs show compliance level of financial services at 35 per cent, fast-moving consumer goods at 14 per cent and energy at 10 per cent.
"The consultancy sector compliance was at nine per cent, ICT at eight per cent, transport and logistics five per cent and others at 19 per cent.
"With the direction we are moving on NDPR audit compliance filing, we are very glad that we have set out in the right way.
"Our strategy of licensing DPCOs is yielding bounteous fruits as Nigeria now has more data protection experts per capita than any other African country," the NITDA boss said.
He further said that wealth was generated through the DPCO scheme, hence aligning with President Muhammadu Buhari's agenda to diversify the economy, create sustainable jobs and digitally develop the country.
Mr Inuwa also said that strategies to implement the NDPR were helping lawmakers pass a befitting Data Protection Bill.
He outlined activities to mark the week as Privacy Tech Expo, webinars on Privacy and Public Health Management – Lessons from COVID-19 – and National Virtual Class on Data Protection for Secondary Schools.
Other activities he said would include a webinar on National Identification Number (NIN): Preserving Privacy; Promoting the Digital Economy, discussing the issues around the issuance of the National Identity Number and its implications on privacy and the digital economy.
He added that on January 28, Mr Pantami would anchor the Global Privacy Day, National Quiz Competition and a roundtable discussion comprising African Data Protection executives.
5G Network Not Dangerous to Health—Pantami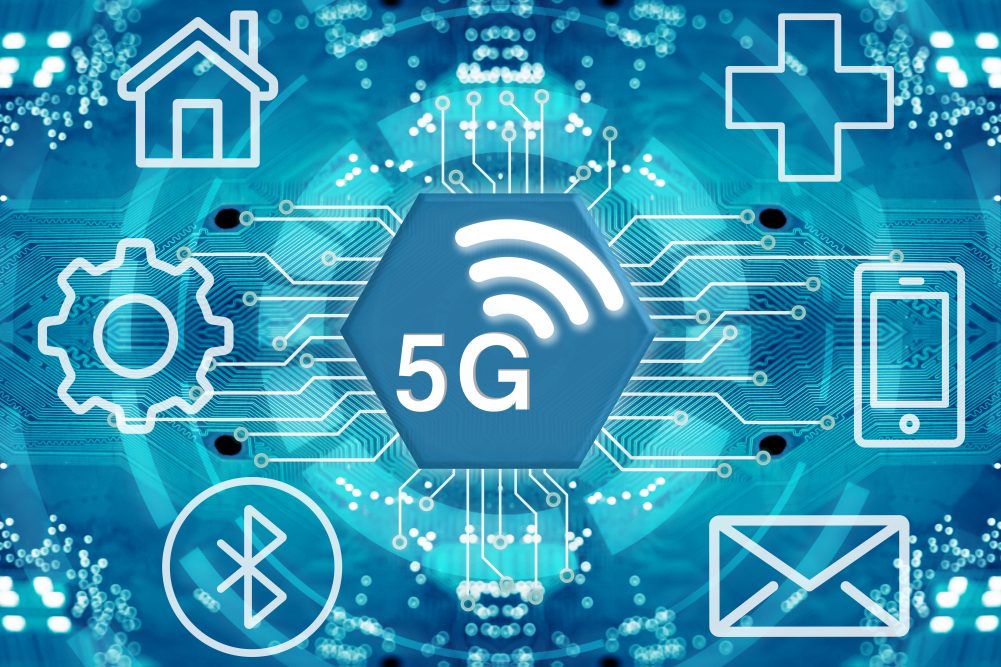 By Ahmed Rahma
The Minister of Communications and Digital Economy, Mr Isa Ali Ibrahim Pantami, has stated that there is no known scientific evidence suggesting that the 5G network poses any risks to public health and safety.
He revealed this when he led the heads of agencies under his ministry and other stakeholders to an investigative public hearing by the Senate Joint Committee on Communications; Science and Technology; Information and Communications Technology (ICT) and Cyber Crimes; and Primary Health Care and Communicable Diseases, at the National Assembly Chamber in Abuja on Thursday, February 25, 2021.
Speaking at the public hearing, Mr Pantami affirmed the findings from independent scientific reports published by the International Telecommunication Union (ITU) and the World Health Organisation (WHO), both agencies of the United Nations (UN), which clearly indicate that there is no health risks to human lives associated with the deployment of 5G.
The Minister said after the initial approval by President Muhammadu Buhari, which led to the commencement of 5G trial in 2019 in selected locations in the country and the subsequent intervention of the National Assembly in 2020, seeking clarifications on probable health risks of 5G deployment, the Ministry had so far undertaken wide-ranging stakeholder consultations to ascertain the safety of 5G networks.
He explained that having aligned with the ITU and WHO reports and studied 5G deployment situations in many advanced countries where it has been fully deployed without any health risks, the ministry can affirmatively say that there is no health risks to 5G networks.
"To this end, we are also working on a 5G deployment policy that will take care of all security, health and safety concerns of Nigerians and we will get the nod of the President after all issues have been addressed before we proceed with our deployment, as we cannot afford to lag behind in the 5G revolution," he explained.
The Minister further explained that 5G is an enhanced technology over the previous technologies of 4G, 3G and 2G, the three of which have more radiations than the 5G technology, adding that the "radiation from mobile technologies such as 5G is internationally certified by ITU and WHO as non-ionising, meaning such radiation does do not have a harmful effect on human lives and it is far low compared with radiation from a microwave oven that individuals use in their homes."
Earlier in his address, the President of the Senate, Mr Ahmed Lawan, said the Senate resolved on May 5, 2020, that the joint committee conduct the public hearing, following a motion of public importance and urgency by Mrs Uche Ekwunife, Chairman, Senate Committee on Science and Technology, to resolve all public health and safety concerns around 5G before the Nigerian Communications Commission (NCC) can proceed with its deployment in Nigeria.
After listening to all the views and submissions by the various stakeholders, the Lead Chairman of the Senate Joint Committee, Mrs Oluremi Tinubu, said that the purpose of the public enquiry was meant to help clarify and allay the fears of any health concerns among Nigerians.
"We hope all the submissions here today which point to the same direction on the safety of 5G to human lives will put the mind of Nigerians at rest that there is nothing to fear.
"We also hope that Nigerians will be looking forward to having 5G deployed in Nigeria," she said.