Publiseer to Pitch at Startup Turkey Top 100 Demo Day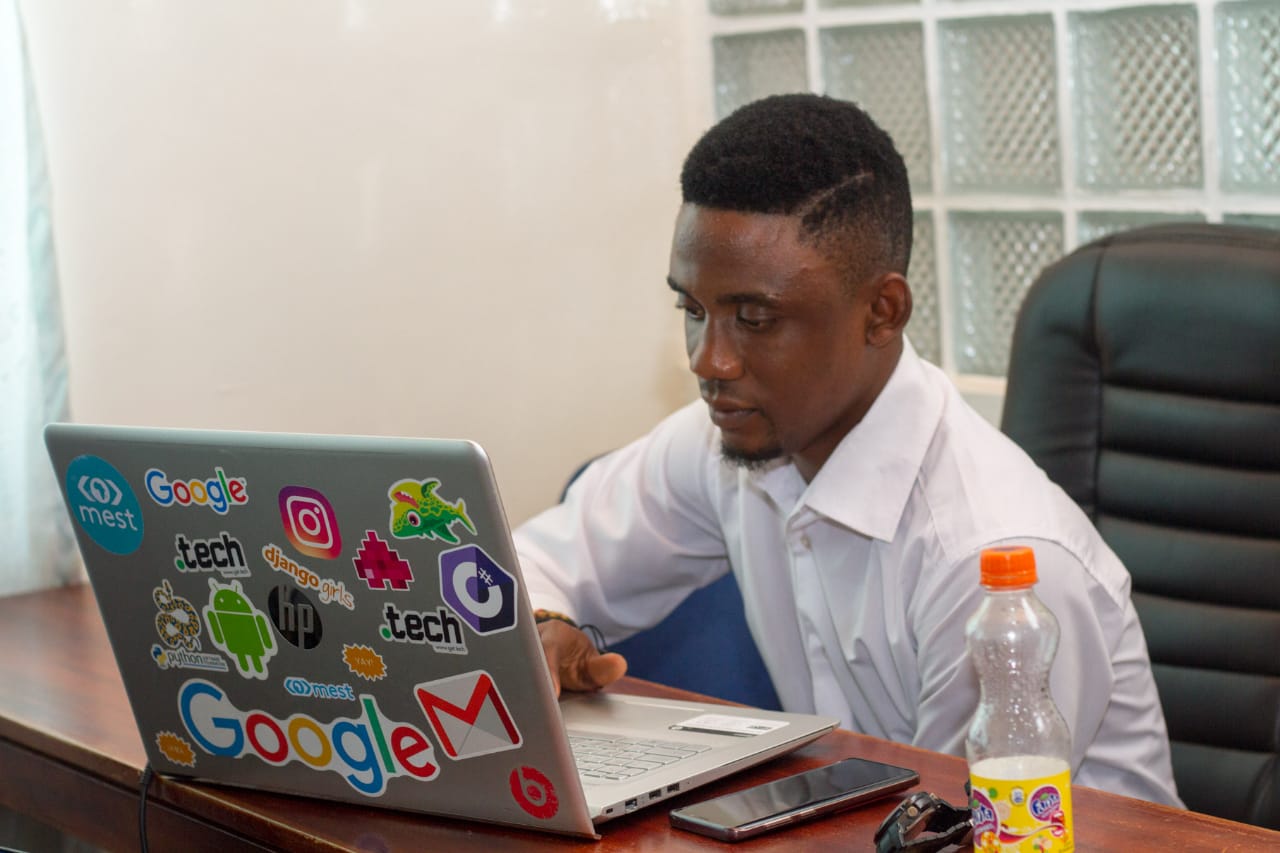 By Dipo Olowookere
Nigeria's digital publishing platform, Publiseer, has been selected to pitch at Startup Turkey Top 100 Demo Day. In an email from Elif Coskunkan, the company was made aware of its selection to Startup 100.
Publiseer was selected as the top 100 from 120,000 startup applications from 150 countries. Only one percent of the startups that applied were selected to join the Startup Turkey full program to take place from April 26 to 29, 2019 in Istanbul, Turkey, which includes pitching on the main stage.
This is coming just a week after Publiseer emerged the winner at the Startup World Cup Nigeria Regional Competition, thus securing a place at the grand finale in Silicon Valley.
"It's great seeing African startups eing recognised on a global scale, and ranking in the top one percent of startup applications.
"I'm happy that we're one of those African startups, and we'll work even harder to move higher in the ranks," says Mr Chidi Nwaogu, who recently was shortlisted for the Yunus&Youth Global Fellowship Program for Social Entrepreneurs 2019, and was selected to be one of the 25 Young Founders for the Spring 2019 Westerwelle Young Founders Programme.
As a Westerwelle Fellow, Mr Nwaogu will be attending the Young Founders Conference from April 2 to 6, 2019.
'Startup 100' companies will join online webinars, mentorship, a Boat Tour in Istanbul and plus they will get high-level exposure with startup booth and quickfire pitch on stage on the 29th. Publiseer is a digital publisher that helps African writers and musicians from low-income communities to distribute and monetize their creative works across over 400 digital stores in 100 countries, with just a single click and at no charge.
Publiseer was described by Konbini, as "one of the largest digital publishers in Africa" and identified by IFC as one of the startups "that could speed up innovation in Africa."
Verve Backs Effective Digitization of Public Identity System
By Modupe Gbadeyanka
One of the leading payments companies in Nigeria, Verve, has reaffirmed its support for the digitization of public identity system, stressing that the nation would benefit greatly from this.
The firm, which is a champion of digitized identity management solutions, said it was strongly behind the federal government's efforts to create a robust digitization framework for comprehensive identity management for Nigerians.
The Nigerian government ramped up its digital identity management campaign to ensure a proper and foolproof identification system, as obtained in most countries across the globe.
In 2019, the Federal Government of Nigeria, through the National Identity Management Commission (NIMC) joined the coalition calling for the recognition of September 16 as International Identity Day to further consolidate its target of a comprehensive digital identity management system
According to the NIMC, the digital identity ecosystem includes players in both the private and public sectors to improve the commission's reach across the nation.
Players in the sectors include qualified private vendors who will provide data collection services and issue National Identification Number (NIN) under the National Identity Management System (NIMS) programme.
The commission seeks to enrol all Nigerians and legal residents in a centralized identity database, with the aim of creating an authentication channel that would foster seamless and safe local and foreign transactions.
Verve as a provider of safe and seamless payment solutions, through its technology framework, possesses the expertise and capacity to provide contemporary digitized identification solutions. This positions Verve as a suitable partner in the ongoing public identity digitization drive, providing structures that will advance the goals of the NIMC.
Marking this year's National Identity Day at the Presidential Villa in Abuja, the Divisional Chief Executive Officer (DCEO) for Payment Cards and Digital Tokens, Interswitch Group, Vincent Ogbunude, restated the firm's commitment towards supporting a digital ecosystem in tandem with the aims of the Federal Ministry of Communication and Digital Economy.
Ogbunude said, "Verve is proud to be supporting the federal government on this project. This partnership underpins our commitment and investment to grow the digital identity management system in Nigeria. At Interswitch we understand the critical place for identity, indeed we believe that a person's identity is a fundamental human right that should not be trifled with."
Emphasizing the importance of having an identity management database for Nigeria, Africa's most populous country and the 7th most populous nation in the world, the Minister of Communication and Digital Economy, Isa Pantami, said that a comprehensive identity database was important in identifying the total number of residents in the country.
He also noted that a digitized identity management system would aid the government in crafting a proper national budget to better cater to the needs of Nigerians.
The minister pointed out that the digital national identification exercise would serve as a convenient substitute for frequent census exercises, "if the database is updated".
Data Science Nigeria Unveils AI Startup Incubation Hub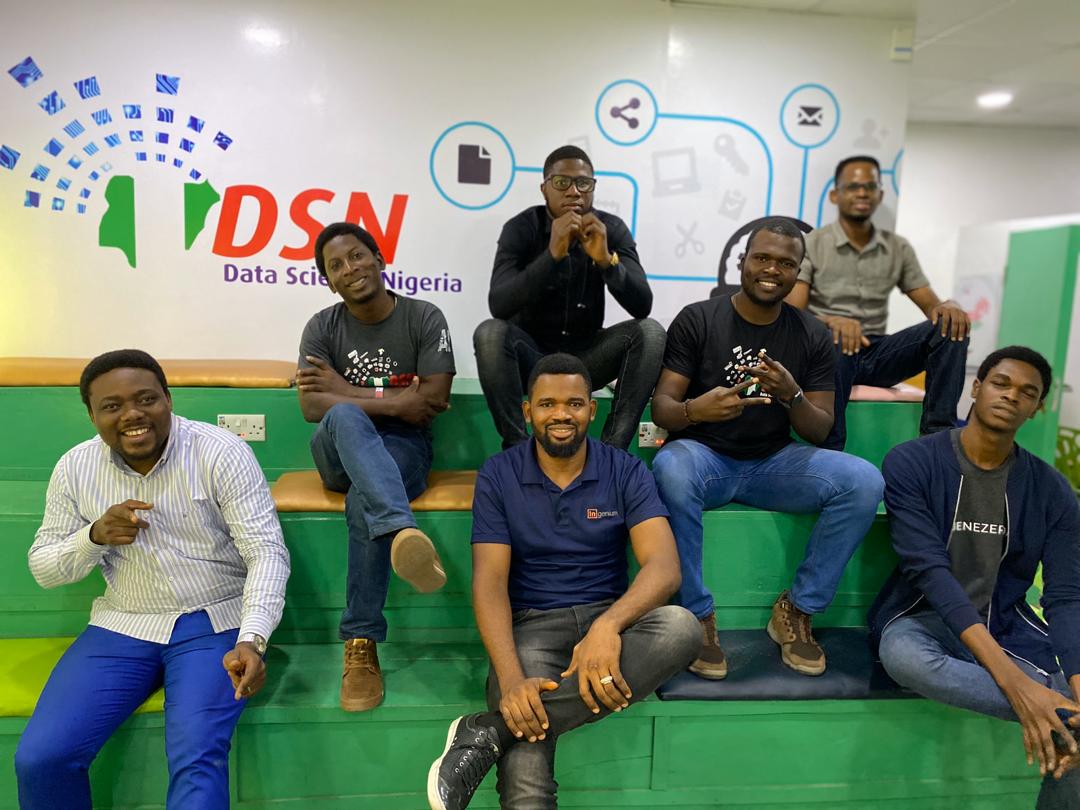 By Sodeinde Temidayo David
Leading Artificial Intelligence (AI) hub, Data Science Nigeria (DSN), has announced the launch of the country's first AI Startup Incubation and Research Centre.
The launch also included a bespoke AI Startup Summit which was themed Building Nigeria's Artificial Intelligence Unicorns, under the topic titled How to build scalable startups leveraging AI and exponential technologies.
With the launch of the new AI startup incubation hub, the organization is set to promote its vision to build a world-class AI, knowledge research and innovation ecosystem that would deliver high-impact transformational research.
Speaking at the event, the founder and lead mentor of Data Science, Mr Olubayo Adekanmbi, expressed that the dominant fact remains that artificial intelligence is a big game-changer, and is going to change how unicorns of the future will emerge.
This follows research by PwC, a global consulting firm, which noted that AI can contribute as much as $15.7 trillion to the global economy by 2030.
According to Mr Adekanmbi, AI has the potential to boost the global GDP by 16 per cent. With this, he noted the need to support the local AI start-ups to become world-class unicorns of tomorrow.
The lunch featured other startups like Data Vault, Vooli, Farm Speak, Snark Health, Kitovu, Stedigital, Adeseko Technology Limited, Tech Semester, Archer, Freestyle Journal, Tech Oga, and CrossVu Digital.
As part of the value proposition to the successful startups that were embraced into the incubation programme, startups will be taken through an immersive and enriching experience that involves entrepreneurship training, technical support, access to markets, free workstation, networking, mentorship, and access to financial opportunities.
Present at the unveiling were key stakeholders in the technology space, including the Chief Executive Officer (CEO) of Future Africa, Mr Iyinoluwa Aboyeji, who commended the organization for the initiative, noting that it's one of the organizations that are building the future in a very practical sense.
On her part, the head, Lagos Innovates (Startups), Ms Ireayo Oladunjoye, also commended DSN on behalf of the Lagos State Employment Trust Fund (LSETF) and Lagos Innovates.
In her words, "we are glad to continue to support and collaborate with DSN and the AI Startup Lab in supporting the Technology ecosystem."
Data Science Nigeria has trained, mentored and inspired 100,000 Nigerian undergraduates and graduates to build new skills in advanced analytics, data science and create one million jobs and opportunities in data science, including advanced analytics.
Twitter Integrates Bitcoin Payment Feature
By Ashemiriogwa Emmanuel
Popular micro-blogging app, Twitter, has announced that it will roll out the 'Tips feature' that will allow users to get paid in Bitcoin on the social network.
This is a sequel to the introduction of Tip Jar, a recently added feature on the bird app that makes it easy for users to send money to their favourite creators on the micro-blogging service using third-party apps, including Cash App, Patreon, Venmo, Chipper, Bandcamp, Razorpay, GoFundMe, PicPay, and Wealthsimple Cash — depending on their region — to their Twitter bios and individual Tweets to receive funds.
Disclosing the twitter-bitcoin integration, the company on Thursday said that its Tips feature will now roll out globally to all Apple iOS users this week and will become available for Android users in the coming weeks.
According to the company, the new feature will also allow users to add their bitcoin address to send and receive these cryptocurrency tips.
It added that no cut of the money is taken from any money sent through its Tips feature.
"We want everyone on Twitter to have access to pathways to get paid. Digital currencies that encourage more people to participate in the economy and help people send each other money across borders and with as little friction as possible — help us get there," the product lead manager of the company, Mrs Esther Crowford said.
With over 330 million monthly active users, Twitter's integrated Strike bitcoin lighting wallet service is little or no surprise, given that its CEO, Mr Jack Dorsey, is one of the most vocal supporters and endorses the adoption of the cryptocurrency.
Mr Dorsey had previously hinted that a BTC tipping option was being developed when the social media firm revealed its "Tip Jar" concept was designed to enable platform users to reward content creators with the touch of a button.
He has also discussed his other company, Square's plans to build a decentralized exchange for Bitcoin.
Latest News on Business Post