Researchers Develop Algorithm for Optimal Decision Making Under Heavy-tailed Noisy Rewards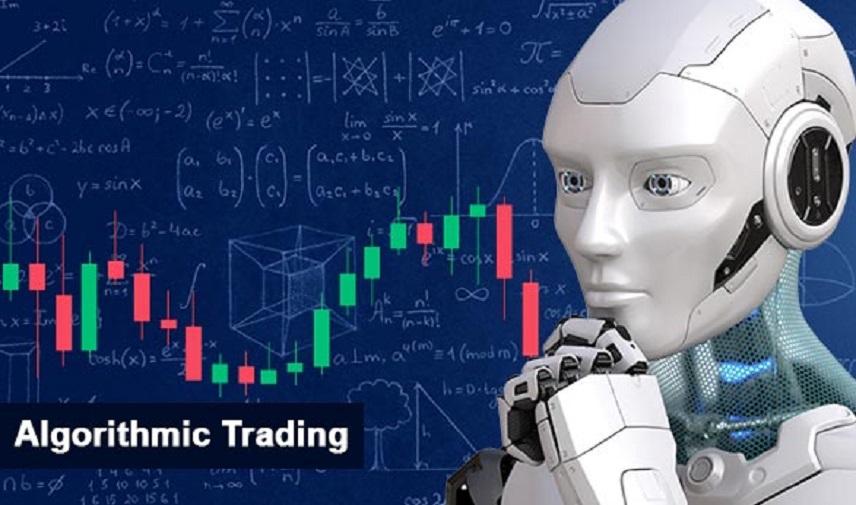 By Adedapo Adesanya
The exploration algorithms for stochastic multi-armed bandits (MABs)–sequential decision-making problems under uncertain environments–typically assume light-tailed distributions for reward noises.
However, real-world datasets often show heavy-tailed noise. In light of this, researchers from Korea propose an algorithm that can achieve minimax optimality (minimum loss under maximum loss scenario) with minimal prior information.
Superior to existing algorithms, the new algorithm has potential applications in autonomous trading and personalized recommendation systems.
In data science, researchers typically deal with data that contain noisy observations. An important problem explored by data scientists in this context is the problem of sequential decision-making. This is commonly known as a "stochastic multi-armed bandit" or (stochastic MAB).
Here, an intelligent agent sequentially explores and selects actions based on noisy rewards under an uncertain environment. Its goal is to minimize cumulative regret–the difference between the maximum reward and the expected reward of selected actions. A smaller regret implies more efficient decision-making.
Most existing studies on stochastic MABs have performed regret analysis under the assumption that the reward noise follows a light-tailed distribution. However, many real-world datasets, in fact, show a heavy-tailed noise distribution.
These include user behavioural pattern data used for developing personalized recommendation systems, stock price data for automatic transaction development, and sensor data for autonomous driving.
In a recent study, Assistant Professor Kyungjae Lee of Chung-Ang University and Assistant Professor Sungbin Lim of the Ulsan Institute of Science and Technology, both in Korea, addressed this issue. In their theoretical analysis, they proved that the existing algorithms for stochastic MABs were sub-optimal for heavy-tailed rewards.
More specifically, the methods employed in these algorithms–robust upper confidence bound (UCB) and adaptively perturbed exploration (APE) with unbounded perturbation–do not guarantee a minimax (minimization of maximum possible loss) optimality.
"Based on this analysis, minimax optimal robust (MR) UCB and APE methods have been proposed. MR-UCB utilizes a tighter confidence bound of robust mean estimators, and MR-APE is its randomized version. It employs bounded perturbation whose scale follows the modified confidence bound in MR-UCB," explains Dr Lee, speaking of their work, which was published in the IEEE Transactions on Neural Networks and Learning Systems on 14 September 2022.
The researchers next derived gap-dependent and independent upper bounds of the cumulative regret. For both the proposed methods, the latter value matches the lower bound under the heavy-tailed noise assumption, thereby achieving minimax optimality.
Further, the new methods require minimal prior information and depend only on the maximum order of the bounded moment of rewards. In contrast, the existing algorithms require the upper bound of this moment a priori–information that may not be accessible in many real-world problems.
Having established their theoretical framework, the researchers tested their methods by performing simulations under Pareto and Fréchet noises. They found that MR-UCB consistently outperformed other exploration methods and was more robust with an increase in the number of actions under heavy-tailed noise.
Further, the duo verified their approach for real-world data using a cryptocurrency dataset, showing that MR-UCB and MR-APE were beneficial–minimax optimal regret bounds and minimal prior knowledge–in tackling heavy-tailed synthetic and real-world stochastic MAB problems.
"Being vulnerable to heavy-tailed noise, the existing MAB algorithms show poor performance in modelling stock data. They fail to predict big hikes or sudden drops in stock prices, causing huge losses. In contrast, MR-APE can be used in autonomous trading systems with stable expected returns through stock investment," comments Dr Lee, discussing the potential applications of the present work.
"Additionally, it can be applied to personalized recommendation systems since behavioural data shows heavy-tailed noise. With better predictions of individual behaviour, it is possible to provide better recommendations than conventional methods, which can maximize the advertising revenue," he concludes.
WhatsApp Rolls Out Self-Messaging Feature
By Adedapo Adesanya
Popular instant messaging service, WhatsApp, has started rolling out a feature that allows users to chat with themselves or save messages. Sending messages to one's own account can be a way to keep a piece of information easily accessible, right next to other WhatsApp conversations.
Called Message Yourself, the feature lets users send notes, reminders and shopping lists to themselves on WhatsApp.
On Monday, the Meta-owned instant messaging app announced the rollout of the new self-messaging feature that will reach all its Android and iPhone users in the coming weeks.
Users will see their contact at the top of the contacts list on WhatsApp when they create a new chat. Tapping that contact will take them to the chat screen they can use to send messages to themselves.
Although the native feature to message oneself is new on WhatsApp, some users have already been using a workaround for some time. Users can already send messages to themselves using the app's click to chat feature. Nonetheless, the new offering removes the additional steps that users need to self-chat using the wa.me URL.
Users can also pin their self-chat messages to the top of the conversation list if they don't want to search for them in their widely polluted chats list.
Rival platform, Signal, already offers a feature called Note to Self that does much the same thing, though it is contained in the user's contacts list rather than being available at the top.
Telegram also offers a similar feature called Saved Messages that lets users bookmark any important messages as well as save their notes and reminders that can be accessed in the future. Messages, once saved, can be accessed from the top of the chats screen. However, Telegram users initially need to access the feature by tapping the hamburger menu on Android or through the settings menu on iOS.
MSMEs, Schools, Others to Benefit From N16.7bn Broadband Access Projects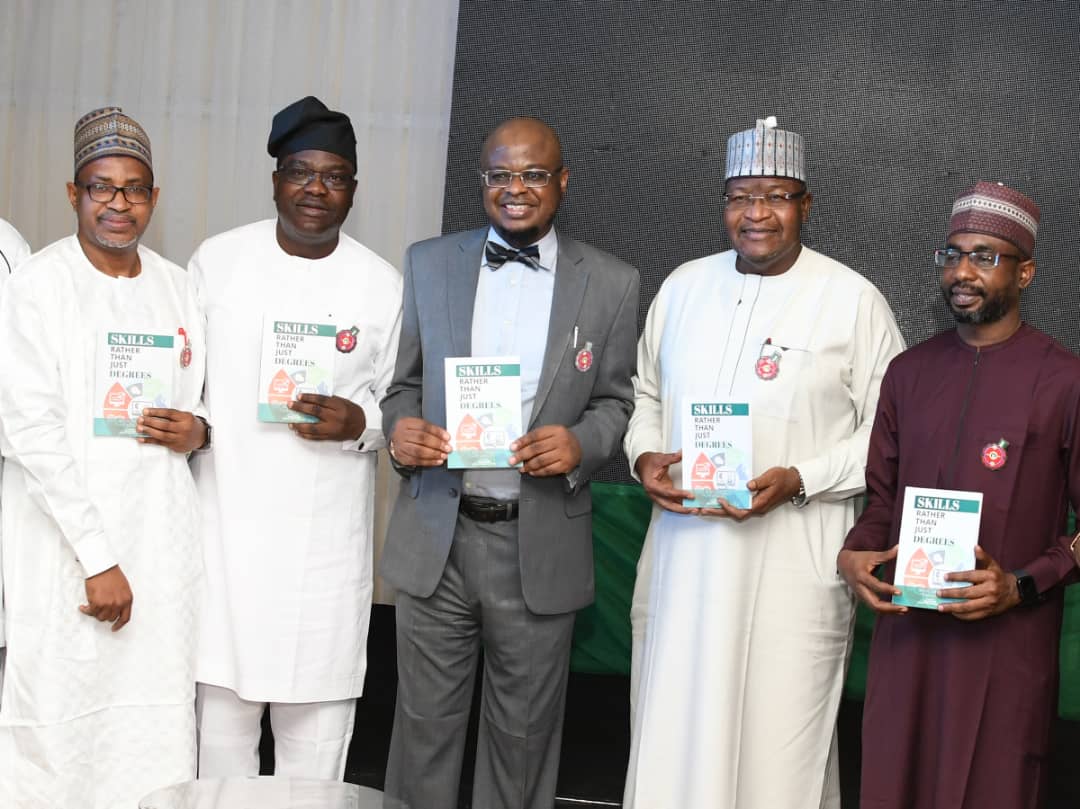 By Aduragbemi Omiyale
Broadband access projects worth N16.7 billion aimed to accelerate the Nigeria digital economy efforts of the federal government are expected to be enjoyed by several organisations in the country.
The Minister of Communications and Digital Economy, Mr Isa Pantami, speaking at an event in Abuja recently, stated that those to benefit from the projects include Micro, Small and Medium Enterprises (MSMEs), 18 universities, and six polytechnics from each of the six geopolitical zones in the country.
The Minister was at the unveiling of the projects being driven by the Nigerian Communications Commission (NCC) at Transcorp Hilton.
He said the projects underscore the importance of broadband connectivity and access as central to the accomplishment of the targets of the National Digital Economy Policy and Strategy (NDEPS) 2020-2030 for a digital Nigeria.
Mr Pantami, who was joined by the Minister of Federal Capital Territory (FCT), Mr Mohammed Bello, disclosed that the key infrastructure being provided for the projects comprises broadband infrastructure for tertiary institutions, broadband infrastructure for MSMEs, distribution of 6,000 e-pad tablets, in addition to the provision of broadband connectivity to 20 markets as a pilot.
He said the interest in supporting the MSMEs is justified by their current contribution of more than half of Nigeria's Gross Domestic Product (GDP) prior to the COVID-19 outbreak, and now constitute 96.7 per cent of entire businesses in the country, and therefore, "any effort to develop our economy without bringing the such important sector into the equation will amount to efforts in futility."
In their remarks, the Chairman of the NCC board, Mr Adeolu Akande, and the Executive Vice Chairman of the commission, Mr Umar Danbatta, agreed that the projects would fast-track and enhance the ongoing efforts of the agency to deepen connectivity towards achieving the targeted broadband penetration of 70 per cent by 2025.
Mr Akande assured of the commitment of the commission in completing the projects, which will add the necessary fillip to achieving the major objectives spelt out in the NDEPS, 2020-2030, while Mr Danbatta said the organisation was determined to improve broadband penetration in the country.
He said the commission would promote digital skills acquisition to improve service delivery in education, commerce, healthcare, agriculture, finance, transportation, and governance, among others.
ISSAN to Teach Practical Steps to Check Cyber-Attacks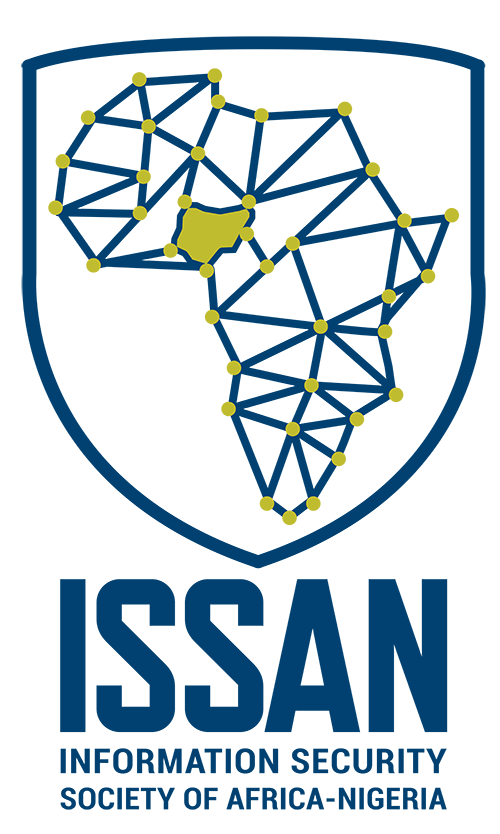 By Aduragbemi Omiyale
On Tuesday, November 29, 2022, individuals and businesses will receive practical steps to check cyber-attacks at the annual cyber security conference of the Information Security Society of Africa, Nigeria (ISSAN) themed Cyber Security Imperatives for Business – Practical Considerations.
The hybrid programme, which starts at 9 am, is open to public and private sectors, including large corporates, small and medium-scale enterprises, educational institutions, government agencies and all stakeholders that are impacted by the cyber-ecosystem in any way.
According to the president of ISSAN, Dr David Isiavwe, the conference, which members of the public can be part of via Zoom, will be devoted to further exposing the new threats and trends in the cyber security space and also offer practical steps on what businesses and individuals need to know and do to check the rising tide of the activities of cyber-criminals.
He observed that cyber attackers are getting more sophisticated globally, which is an aftermath of the COVID-19 pandemic, stressing that greater awareness must be created to minimize attacks on businesses that may result in losses by various organisations.
"There is an urgent need to evolve a strengthened cyber-security system in Nigeria because of the growing digitalisation of the country's economic and social interactions as people now work from home and anyone with a smartphone could hop into cyberspace from anywhere and attack nation-states, organisations, and individuals. This means that the threat landscape has just expanded significantly across the borders of any organization or country.
"The first thing that ISSAN is doing is advocacy. We are engaging all key stakeholders to ensure that there is adequate and constant collaboration. Everybody must work together because the entire cyberspace is as secure as its weakest link," Mr Isiavwe said.
Further, the ISSAN leader, who is also a General Manager at Ecobank, disclosed that highly experienced subject matter specialists had been assembled to provide further insights on how the ecosystem can be better protected, noting that large sums of money are usually at risk in every successful attack.
The keynote address will be delivered by the Director of Payment Systems Management at the Central Bank of Nigeria (CBN), Mr Musa Itopa Jimoh and the Director of IT at the apex bank, Mrs Rakiya Mohammed.
The speakers include Managing Director/Chief Executive Officer, Digital Jewels Limited, Mrs Adedoyin Odunfa; Founder & CEO, Mint FT Innovative, Mr Similolu Akinnusi; Chief Information Security Officer, First Bank of Nigeria, Mr Harrison Nnaji and MD, Cybertech NX, Dr Austine Ohwobete.
Others are Managing Partner, Technology Advisors LLP, Basil Udotai, Esq; Group Head, Customer Fulfilment Centre, UBA, Mr Prince Ayewoh; Chief Executive, Stanbic IBTC Financial Services Limited, Mr Stanley Jacob; Sales Director (Africa), OneSpan Europe, Mr Nicholas Poire and Field CTO, OneSpan Europe, Mr Dan Mcloughin.
Latest News on Business Post