Telecom Operators in Nigeria Lament FX Scarcity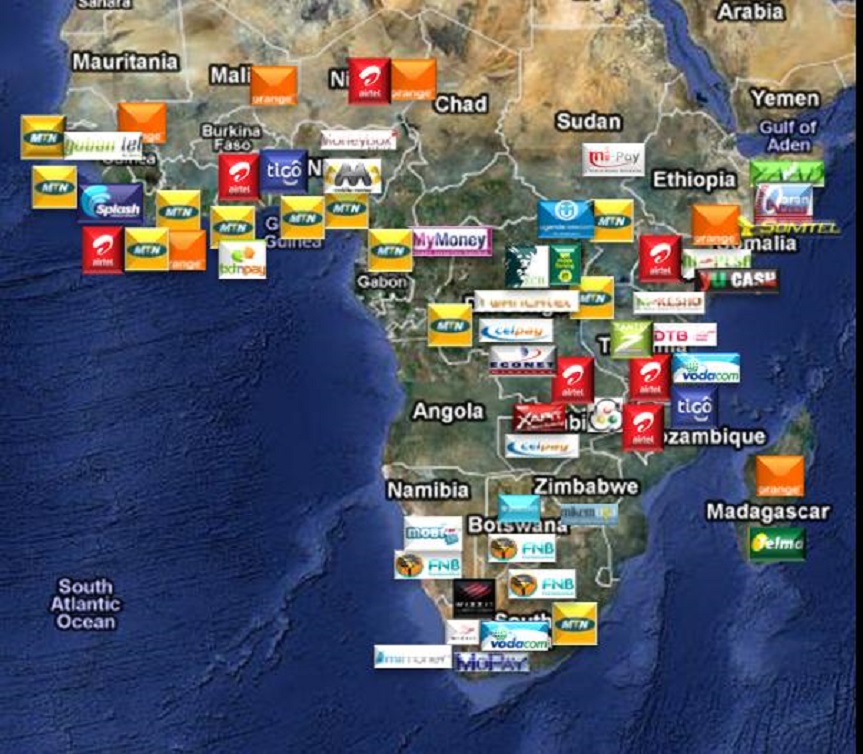 By Adedapo Adesanya
The Association of Licensed Telecommunications Operators of Nigeria (ALTON) said its members have had difficulty accessing foreign exchange (FX) since the beginning of the year.
The group has now called on the Central Bank of Nigeria (CBN) to prioritise their access to forex, especially as the illiquidity crisis worsens.
The Chairman of ALTON, Mr Gbenga Adebayo, at a recent forum in Lagos, said the situation in the sector was gradually getting to a critical point and compared it to the crisis that hit the aviation industry in the past months.
Mr Adebayo said like the aviation sector, the telecommunications industry is also very critical to the Nigerian economy and must be prioritised.
According to him, ALTON members rely on forex for importation because "virtually everything we use in the sector is import dependent. You talk about the base station equipment, generating sets, and batteries, among others. But the inability to get a foreign exchange is impacting not only expansion but also upgrades of existing infrastructure.
"Now that we are deploying 5G, operators need access to forex if the service must be expanded. Lots of members are finding it difficult, they cannot fulfil this obligation. The sector needs intervention. I pray what happened in the aviation sector would not find expression in the telecoms industry."
Mr Adebayo advocated that the sector should be classified as the first sector to be attended to when it comes to access to forex, stressing that there is a bad debt profile on some members.
According to him, so many telecom operators have become dormant because of several challenges confronting the sector, especially the inability to access forex, multiple taxations, and over regulations, among others.
Mr Adebayo said these challenges had become a major headache to the industry, stressing that over 40 different taxes are slammed on the operators.
While emphasising the need for urgent actions to be taken, Adebayo noted that the regime of national tariff should be over.
On this challenge, the ALTON boss said this might force the hand of operators to introduce discriminatory prices.
"I don't see why hostile states should not be treated the same way they are treating operators. Friendly states will be treated the same. Plans are on to introduce discriminatory prices, especially those states, which see telcos as cash cows," Mr Adebayo stated.
9 Ways AI is Powering Google Products
The past few years have seen huge breakthroughs in the use and application of artificial intelligence — and AI holds major promise for people around the world.  AI already powers Google's core products that help billions of people every day.
Here are nine ways we use AI today to make our products even more helpful, including some of our recently announced features:
Search: When Google was founded, most searches happened on computers in homes, computer labs or libraries. Twenty-five years later, AI is making it possible to search in new languages, with new inputs (like searching with your camera or even humming a tune) and even multiple inputs at once. And now, thanks to multisearch, you can search with images and text at the same time with the Google app. So next time you're inspired by an interesting wallpaper pattern, you can just snap a photo and add text to find that pattern on a shirt. The ability to multisearch is powered by the latest in computer vision and language understanding techniques.
Maps: Google Maps uses AI to analyze data and provide up-to-date information about traffic conditions and delays — sometimes helping you avoid a traffic jam altogether. Now with an immersive view, Google Maps fuses together billions of Street View and aerial images to create a rich, digital model of the world – letting you truly experience a place before you ever step foot inside. With AI, we use 2D images of a venue to generate a highly accurate 3D representation that models the true complexity of what a place is like – so you can see if a restaurant has great lighting for a date night or an awesome outdoor seating area.
Translate: uses AI and machine learning to break down language barriers and allow people to connect across the world. We're continuing to push state-of-the-art ML-driven translation, now with 133 languages supported. And we've expanded the number of languages available on-device in the Translate app as well, with 33 new ones available to use whether you have a network connection or are travelling without one, including Basque, Corsican, Hawaiian, Hmong, Kurdish, Latin, Luxembourgish, Sundanese, Yiddish and Zulu, among others, to make helpful translations more accessible and less network-dependent.
Pixel: AI helps your Pixel phone instantly translate between 21 languages in chat, as well as facilitates a verbal conversation between 6 different languages in Interpreter Mode. It's also what enables Magic Eraser to remove distractions from photos.
Photos: People take a lot of photos, but an abundance of pics makes it easy for memories to get buried. So back in 2015, we developed AI in Google Photos to help you search for photos by what's in them. And more recently, we've used AI in Photos to help you revisit forgotten "Memories."
YouTube: YouTube uses AI to automatically generate captions for videos, making them more accessible to a wider audience, including those who are deaf or hard of hearing.
Assistant: Human beings speak like…human beings. For a long time, computers did not. The Natural Language Processing (NLP) AI technology developed for Assistant allows it to understand and respond in a way that mimics human communication — which allows it to parse the text of your question that tries to identify the meaning of your question. So AI is what enables your phone, your Home, your TV, or your car to understand what you mean by "Hey Google, where's the closest dog park" — and quickly get you directions.
Gmail: We're all familiar with features like autocomplete and spell check, both of which are powered by AI. But if you've ever wondered why Gmail is less spammy than other email services — look to AI. Our spam-filtering capabilities are powered by AI, and they block nearly 10 million spam emails every minute — and prevent more than 99.9% of spam, phishing attempts and malware from reaching you.
Google Arts & Culture's "Woolaroo" helps 17 global language communities to preserve, expand and share their language with you. By applying machine learning, Woolaroo can recognize objects in front of your camera and propose translations for them – promoting language learning and preservation of heritage, including Mãori, Louisiana Creole and Yiddish.
Data Protection Bureau Honours Nigeria ID4D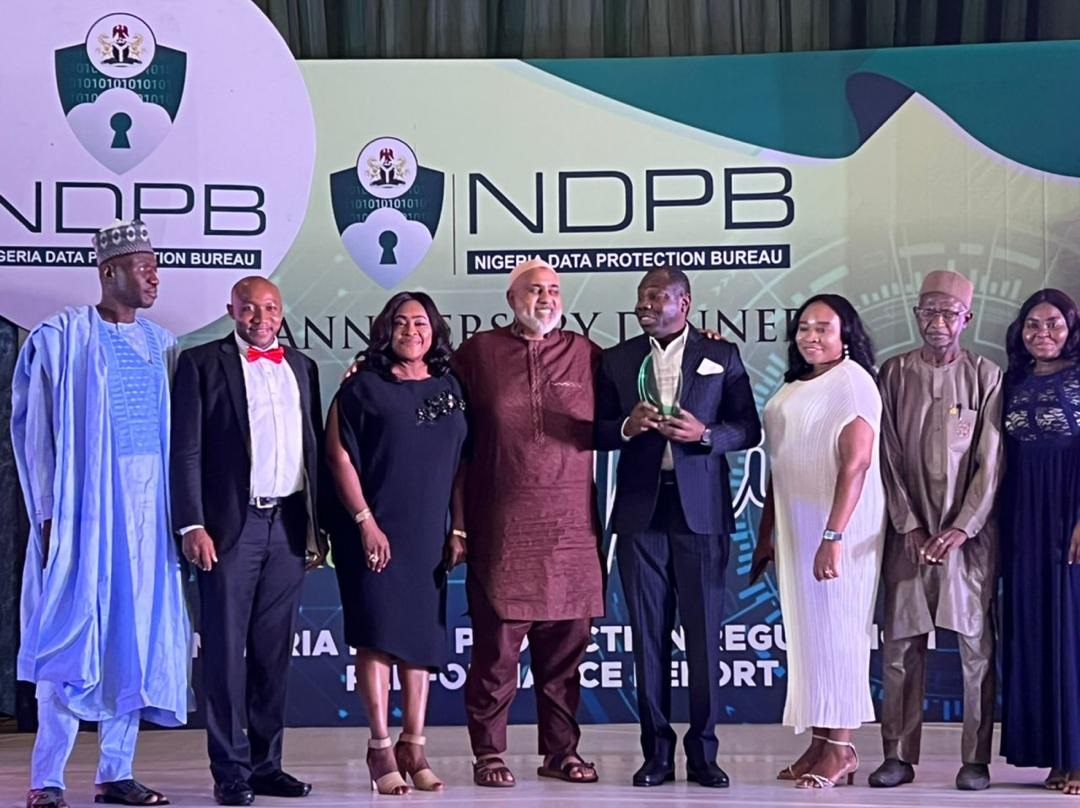 The Nigeria Data Protection Bureau (NDPB) has honoured the Nigeria Digital Identification for Development (ID4D) Project with an Institutional Pillar of Support Award in appreciation of the project's support to the Bureau.
According to a Press Release signed by the Nigeria Digital ID4D Communications Manager, Dr Walter Duru, the Award was received by the Nigeria ID4D Project Coordinator, Musa Odole Solomon, at the 2023 edition of the annual National Privacy Week Dinner/Award and First Year Anniversary of the Nigeria Data Protection Bureau, held at Transcorp Hilton, Abuja, at the weekend.
Presenting the Award, the National Commissioner and Chief Executive Officer of the Nigeria Data Protection Bureau, Dr Vincent Olatunji, commended the Nigeria Digital ID4D project for its support to the Bureau, reiterating commitment to continue to partner with the project.
Olatunji, who thanked the Honourable Minister of Communications and Digital Economy, Professor Isa Ali Pantami, for his leadership roles, described the Nigeria Digital ID4D as a Pillar of Support to the Bureau.
He reiterated the commitment of the NDPB to creating awareness of data protection and privacy in the country, urging stakeholders to continue to support the Bureau to achieve results.
"The journey of the NDPB started under the National Information Technology Development Agency (NITDA). NDPB is a year old. In the last one year, a lot has happened. We are grateful to the Honourable Minister of Communications and Digital Economy, who stood by us all the way. Awareness creation is very important to us. The task requires collective efforts. We are here today to thank you for your support, and we are looking forward to the future."
Receiving the Award, the Project Coordinator of the Nigeria Digital ID4D project, Musa Odole Solomon, described the NDPB as a "worthy partner", pledging the project's continued support to the Bureau.
"From the inception of the NDPB, we have been working with them. From day one, we knew they were worthy partners. The achievements recorded and the level of collaboration could not have been possible without the kind of leadership in place at the Bureau. We will continue to support the Bureau."
Delivering his keynote address, Nigeria's Minister for Communications and Digital Economy, Prof. Isa Ali Pantami, described data privacy and protection as critical to the nation, assuring that the data protection bill was set for transmission to the National Assembly for consideration.
It would be recalled that the Nigeria Data Protection Bureau had communicated its intention to honour the Nigeria ID4D project at the Bureau's one-year anniversary.
In a letter dated 26th January 2023, with the subject "Conferment of Institutional Pillar of Support Award", signed by the National Commissioner/CEO of the NDPB, Dr Vincent Olatunji, the Bureau expressed appreciation to the project for her invaluable support.
The letter reads in part: "I am pleased to convey the decision of the Bureau to confer on your highly esteemed institution the "Institutional Pillar of Support Award."
"This award is in recognition of your invaluable support towards the establishment and growth of the Nigeria Data Protection Bureau."
Google Search Trends Show Interests of Nigerians in Artificial Intelligence Grow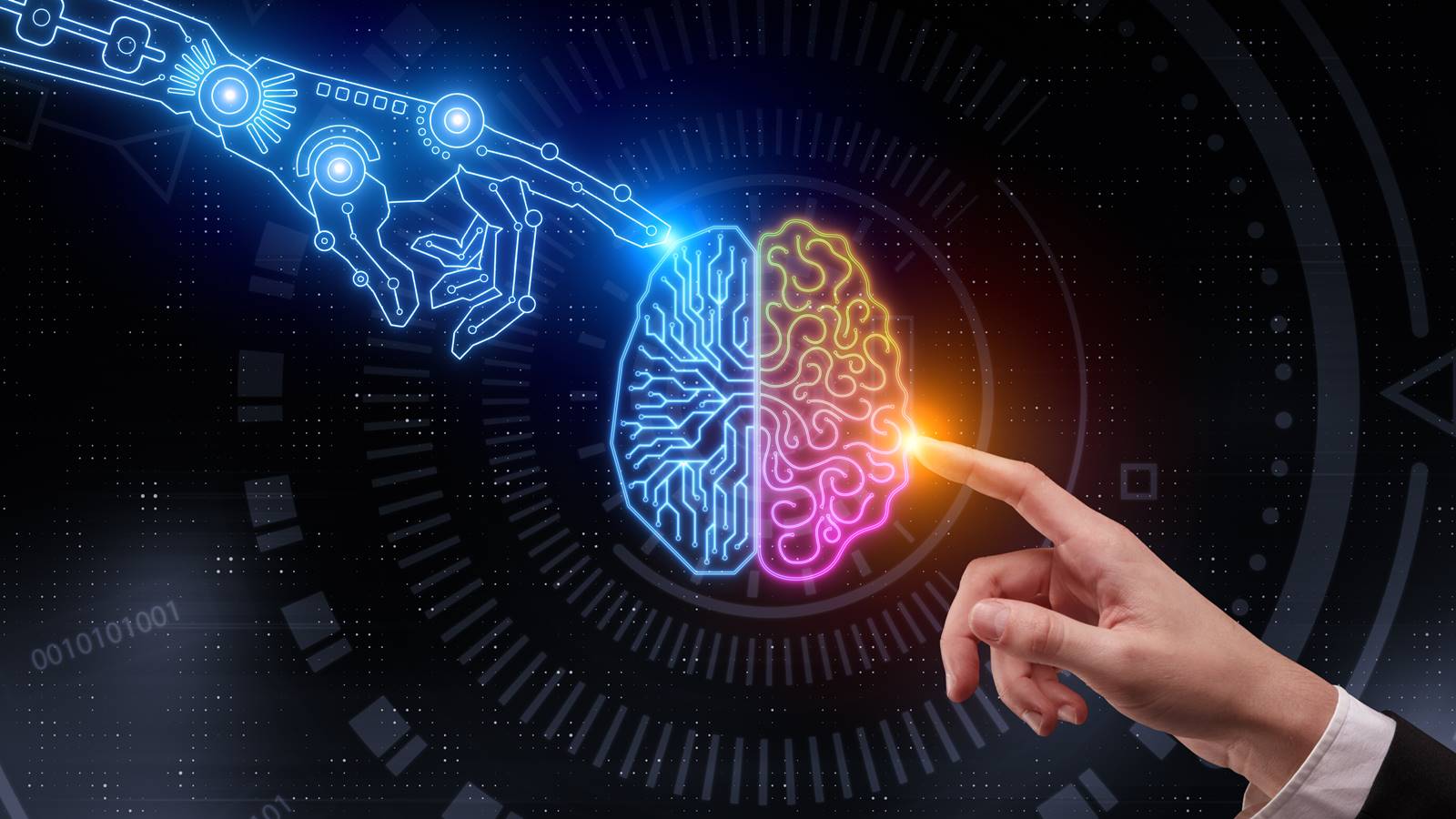 By Modupe Gbadeyanka
New search trends released by Google have revealed that Nigerians are more interested than ever in Artificial Intelligence (AI) as their interests grew by 100 per cent in 2022 from 2021.
According to Google search Trends, search interest in "artificial intelligence" reached a record high in 2022 in Nigeria and across the world, with top trending questions in Nigeria including "what is AI art", "what is deep learning in artificial intelligence", "how to become an AI engineer" and "when was artificial intelligence invented" – all of which have been searched 5,000 per cent more in 2022 than 2021.
Other searches included "what is artificial intelligence all about" (+370%), "is artificial intelligence a course" (+260%) and "what is artificial intelligence" (+130%).
Google, which views AI as a solution for addressing significant societal challenges like climate change, recently shared their approach to pursuing AI responsibly, which includes the need to prioritise building and testing for safety, and prioritising its purpose for the public good.
"It's great to see people in Nigeria showing more of an interest in the transformational technology that is AI. AI is already a key part of many of our lives – in fact, if you use Google tools regularly, you're probably using AI without even realising: it's what helps Maps give you the fastest or most fuel-efficient route or Search to find what you're looking for.
"We're continuing to pursue AI boldly and responsibly – creating tools that improve the lives of as many people as possible," the President of Google Europe, the Middle East and Africa, Matt Brittin, said.
The trends, released today, also show that people in Nigeria are increasingly interested in protecting their cybersecurity and online privacy.
In 2022, searches for "computer security" were the top form of security searched worldwide and in Nigeria, while "cybercrime" was searched at record levels globally. Nigerians frequently searched for cyber security – with "what is ethical hacking" increasing by over 5,000%, while searches for "what is cybersecurity" and "what is a virus in a computer" increased by 200% and 80%, respectively.
Google is using AI to address security challenges – including on Gmail, which automatically blocks more than 99.9% of malware, phishing and spam and protects more than 1.5 billion inboxes using AI.
With more people using the internet than ever before to manage every aspect of their daily lives, people in Nigeria are also interested in increasing their privacy online. Searches for "private browsing" surged in 2022, increasing by 70% – while Nigerians searched for "one-time passwords" more than any other country worldwide. Searches for "password manager"- a Google tool that makes it easy to use a strong, unique password for all of your online accounts – also reached a 10-year high in Nigeria.
People in Nigeria also turned to Google to help them better understand the economy, learn new skills and build their careers.
2022 was an uncertain year economically, reflected in the search trends.
Searches for inflation hit an all-time high worldwide and a 10-year high in Nigeria. Searches for "causes of cost-push inflation", "creeping inflation" and "what is a recession" increased by over 5,000%. People also took to Google to understand the causes of rising prices and how to reduce them – with searches for "how to save heat", "how to save water" and "how to save money" increasing by 370%, 80% and 22%, respectively.
People in Nigeria aren't just turning to Google to understand these issues – they're also looking for resources to navigate these challenges and build their careers. Searches for "how to learn coding" doubled, while searches for "how to learn video editing" (+450%), "how to learn web development" (+350%) and "how to learn photoshop" (+130%) also increased.
People also turned to Google to prepare for job interviews and find new opportunities: with search interest for the topic "job" increasing by 50%. Google itself continues to offer training and advice to those who need it most, having provided digital skills training to 22 million people across Europe, the Middle East and Africa since 2015 through their 'Grow with Google' programme.
People in Nigeria care about building a more sustainable future – and are using Google to understand how to do that.
The trends released today also show that people in Nigeria value environmentalism and sustainability. Across the world, searches for "climate change", "climate crisis" and "sustainability" reached record highs – while in Nigeria, searches for "eco anxiety", "greenwashing", and "veganism" are at an all-time high.
Nigerians are also increasingly searching for "green energy", "sustainable art" and "low emission vehicle" – all rising over 5,000% – as well as "renewable fuels" (+330%), "green growth" (+330%) and "solar fuel" (+240%).
Across the world, searches for environmental disasters were searched more than ever – including "drought", "flood" and "landslides", while in Nigeria "heat wave" has reached an all-time search high.
Google is no stranger to increased interest in sustainability – and, as well as working to achieve net zero emissions across all of its operations and value chain by 2030, is committed to enabling everyone to make more sustainable choices.
Over the last few years, Google has made changes to its core products, which reach billions of people each day, to help users make more sustainable choices.
Last year, Google released eco-friendly routing in Europe, which uses artificial intelligence to help show Google Maps users the most fuel and eco-efficient route, as well as the fastest.
The tool is already estimated to have saved more than half a million metric tons of carbon emissions – equivalent to taking 100,000 fuel-based cars off the road. Google also made changes to its Hotel, Flight and Shopping tools to help users see which options are most sustainable.
Latest News on Business Post