Third Telecom Consumer Initiative Holds October 15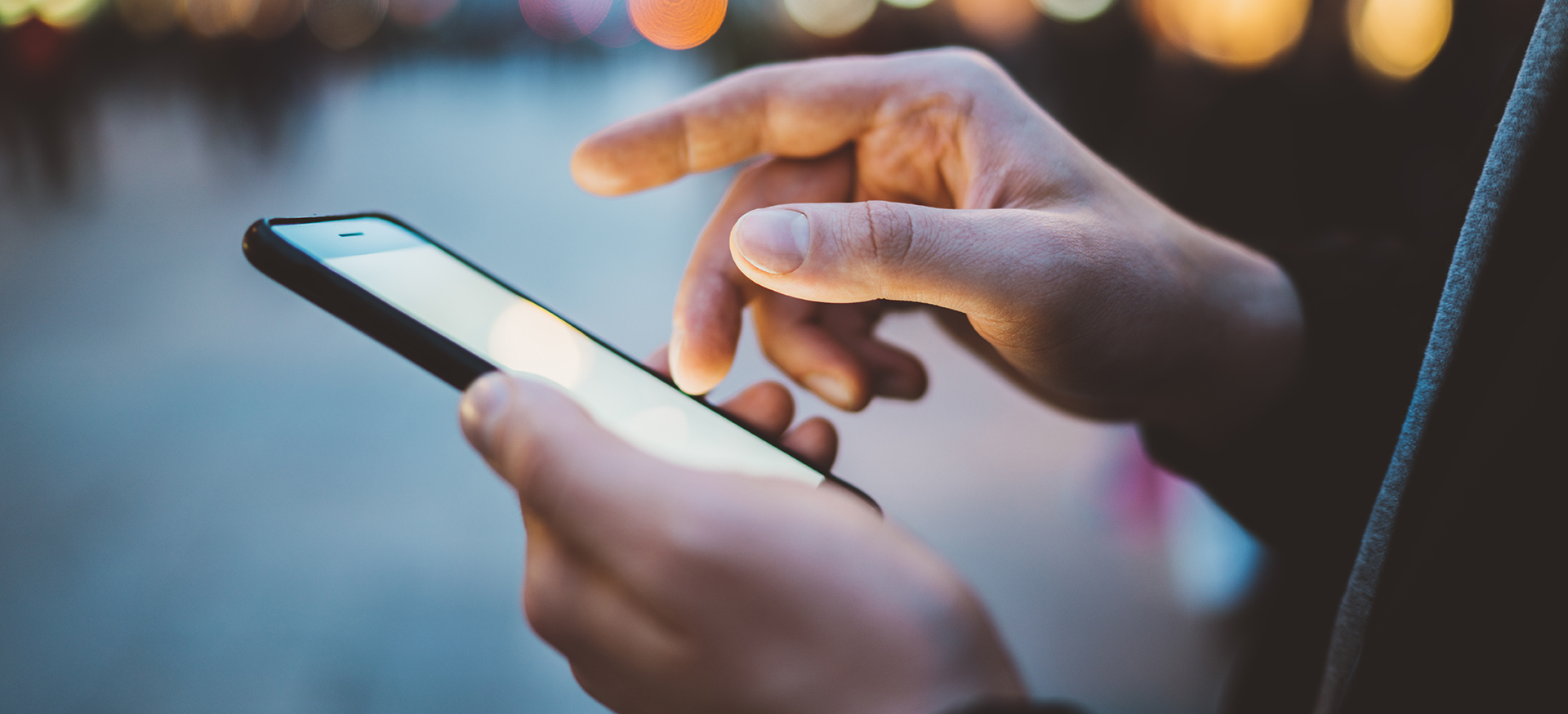 By Sodeinde Temidayo David
The third edition of the Telecom Consumer Town Hall on Radio (TCTHR) will take place on Friday, October 15 2021, at 7:30 am, the Nigerian Communications Commission (NCC) has said.
The telecom consumer initiative will air on the Human Rights Radio, 101.1 FM, Abuja and will focus on the benefits of the National Identification Number to Subscriber Identity Modules (NIN-SIM) integration.
Interested individuals can tune in to listen and participate in the discussion via life streaming on the Human Rights Radio social handles, the telecommunications industry regulator said.
The TCTHR is the modified version of the Consumer Town Hall Meeting, a consumer outreach programme of the Consumer Affairs Bureau of the NCC.
Like its forerunner, the TCTHR is a train that will traverse Nigeria in keeping with management's commitment to reach and engage every telecom consumer wherever they are.
It could be recalled that two editions of the TCTHR had taken place earlier in Kano and Lagos.
The key purpose of the programme is to create greater awareness on the linking of SIM to NIN and to educate consumers on the benefits and how to achieve NIN-SIM integration, and which consumers can reach the commission.
This initiative over the years has made it easy for consumers of telecom services in the country, who are dissatisfied with services rendered to them by any of the service providers to file a complaint.
The NCC has insisted on October 31 as the deadline for users to link their NIN to their SIM cards, stressing those who fail to do this would soon be denied the opportunity of acquiring driving licences and passports.
Interswitch Receives Fresh Funds from LeapFrog, Tana
By Adedapo Adesanya
LeapFrog Investments (LeapFrog) and Tana Africa Capital (Tana) have invested in Interswitch, one of Africa's technology-driven companies focused on the digitisation of payments.
In a joint statement from both companies, the exact amount was not disclosed, but it was stated that the investment will assist in supporting the company's drive to advance the payment ecosystem across the continent.
A portion of the investment has been acquired from existing shareholders, with Ignite Holdco Limited, made up of Helios Investment Partners and TA Associates, remaining the largest shareholder in the business following the transaction.
Interswitch Group CEO, Mr Mitchell Elegbe, in a statement, said the company was "excited to welcome LeapFrog and Tana on board, as we continue our work to advance the future of the African payments landscape."
This will further advance its offerings after it launched some new products in March.
The services unveiled include an enhanced Biometrics feature for Point of Sale (PoS) terminals & Automated Teller Machines (ATMs); Tokenization, and Card Fusion, with the services addressing digital payment fraud, problems with card issuance and portfolio management.
Interswitch, in collaboration with SterlingPRO, designed the Biometrics on Point of Sale (PoS) and Automated Teller Machines (ATMs) to protect customers against digital payment fraud and to avail them faster and more convenient ways to validate payments. The solution utilizes physiological features unique to everyone such as fingerprints, voice, and facial features to verify payment transactions.
Tokenization on the other hand replaces sensitive data such as the 16-digit account information with a unique digital identifier known as a token. Tokenization will enable merchants to fast-track and collect payment seamlessly, enabling customers to check out faster in-store, in-app and online.
In addition, Card Fusion is a web-based instant card issuance platform that enables banks to conclude new card production requests and issue cards within a very short time, thus enhancing their customers' experience while customers get to personalize their cards instantly.
Interswitch is one of Africa's largest electronic payments and infrastructure companies and services providing online banking system offerings in areas like point-of-sale terminals, online consumer payment platforms, Quickteller, and Verve, the biggest domestic debit card scheme in Africa, issuing over 35 million active cards since launch.
Ramadan: Twitter Conversation Increases 31% in 2022
By Adedapo Adesanya
In 2022, Twitter was the place to be for the most interesting, important and impactful Ramadan conversations, with over 47 million related Tweets recorded globally during the holy month. This represented a 31 per cent year on year increase from last year, reflecting Twitter's role as the place to discover what is happening in real-time.
From well-wishes to fashions and bants, it was all shades of amazing as Nigerians joined Islamic faithful across the globe to commemorate the holy month, from start to finish.
Trending conversations on the platform centred around faith, style, food, entertainment and so much more, as people on Twitter shared how they were marking the end of Ramadan.
Twitter provided a platform to showcase the shared experience of attending morning prayers, making charitable donations, sharing feasts and showing up in the glamorous fits and looks. Below are some highlights from this year's Ramadan celebrations.
Some of the top Ramadan hashtags and keywords on TwitterNG that trended during the Ramadan celebration were – #Arewatwitter; #EidUlFitr; #BarkaDaSallah; #EidMubarak2022; #Ramadan; Abaya; Ilorin.
Fashion and Styles during the celebration were not exempted as the end of Ramadan is celebrated with the most elegant fashion styles on display. Using #ArewaTwitter, Muslims across Nigeria share photos from Eid celebrations; with people in the North, where Islam is most widely practised, being especially praised for their iconic looks. As expected, people on #TwitterNG brought out their best Abaya game!
Embed Tweets:
https://twitter.com/mshs675/status/1521152018148171778?s=20&t=TVoP4NWxbCtS9swCDKDLKA
https://twitter.com/taxfeeq/status/1521092719103426560?s=20&t=TVoP4NWxbCtS9swCDKDLKA
Heartfelt Felicitations on #TwitterNG were a presence with Barka Da Sallah was widely used on #TwitterNG as a way of sending well-wishes during the celebrations. And using #EidUlFitr, #EidMubarak2022 #Ramadan, the Muslim community also dropped engaging Tweets to commemorate the end of Ramadan.
Embed Tweet:
https://twitter.com/babban_officer/status/1521238206485835784?s=20&t=QOTJe1vcloorWJ-GnFOUGA
The banters were also part of the affair. While awaiting the moon sighting update from Saudi Arabia, people on Twitter couldn't hide their anticipation to end the fast. These hilarious Tweets had Twitter buzzing and cracking up before Eid al-Fitr
Embed Tweet:
https://twitter.com/Kemmy_Hammed/status/1520493502320328704?s=20&t=1qljCQjNFGCG0TLYUIj77Q
Another moment that got people talking was a tweeted photo showing a dense crowd of people in a popular mall in Ilorin.
Embed Tweet:
https://twitter.com/Postsubman/status/1521163328168550401?s=20&t=zkzL0CF0lPLzczBSeqXFPA
Top government officials and influencers also engaged in conversations during Ramadan with President Muhammadu Buhari ( @MBuhari) tweeting for the first time in a while, wishing the TwitterNG community Ramadan Mubarak.
Mr Yemi Osinbajo, The Vice President of Nigeria also wished people on Twitter a Happy Eid al-Fitr.
Embed Tweet:
https://twitter.com/MBuhari/status/1521077805685121025
Ramadan Tweets from across the globe were also added to global conversations highlights related to the holy month:
The symbol used to send salutations upon the Prophet Muhammad (PBUH) ﷺ was Tweeted almost 4 million times, while top Ramadan-related emojis included:
🌙 (A crescent moon); 🙏🏽 (Folded hands );🕌 (mosque); 🙏🏽  (Palms held up together)
Top Ramadan hashtags Tweeted at a global level included:
رمضان# (Ramadan);
#Ramadan;
افطار# (Iftar);
#العشر_الاواخر (Last 10 days of Ramadan)
Twitter, in celebration of Eid Al Fitr, released a hashtag-triggered emoji of the crescent moon when these hashtags below were used during the week of Eid.
عيد_الفطر#;
عيد_مبارك#
كل_عام_وأنتم_بخير#
عيد#
#EidalFitr
#HappyEid
#EidMubarak
#Eid
Pantami to Chair 2022 World Summit on Information Society Forum
By Modupe Gbadeyanka
Nigeria's Minister of Communications and Digital Economy, Mr Isa Ali Ibrahim Pantami has been appointed by the International Telecommunication Union (ITU) to chair the World Summit on Information Society (WSIS) Forum 2022 taking place at the ITU headquarters in Geneva, Switzerland.
The WSIS Forum is co-organized by ITU, UNESCO, UNDP and UNCTAD with the engagement of 24 other United Nations Agencies, including FAO, ILO, ITC, UNDESA, UNICEF, UNIDO, UNITAR, UNHCR, UNODC, UNEP, UPU, UN Tech Bank, WMO, WIPO, WHO, WFP, UN Women and UN Regional Commissions.
The platform serves as a key forum for discussing the role of ICTs as a means of implementation of the Sustainable Development Goals (SDGs) and targets, with due regard to the global mechanism for follow-up and review of the implementation of the 2030 Agenda for Sustainable Development (UNGA Resolution A/70/1).
The forum also provides a platform to track the achievements of WSIS Action Lines in collaboration with the UN Agencies involved and provides information and analysis of the implementation of WSIS Action Lines since 2005.
In a letter to announce his appointment, the Secretary-General of the ITU, Mr Houlin Zhao, explained that the Minister was chosen for the job due to his "overall commitment to information and knowledge societies and the active role he has played in the WSIS process."
The theme for this year's event is ICTs for Well-Being, Inclusion and Resilience: WSIS Cooperation for Accelerating Progress on the SDGs.
A statement issued on Monday by the Technical Assistant to the Minister on Research and Development, Mr Femi Adeluyi, it was stated that the appointment of Mr Pantami has given Nigeria and Africa the unique role of coordinating the activities of the WSIS in its 20th year.
"It is apparent that the world has taken notice of the giant strides of Nigeria's digital economy under the supervision of the Minister," a part of the statement read.
Latest News on Business Post