Lagos Hosts 1st Nigeria Beer Festival September 25
By Modupe Gbadeyanka
In a bid to stimulate its economic and tourism potentials, Lagos State is set to host the maiden edition of the Nigeria Beer Festival from September 25 to October 1, 2017.
To make this happen, the Lagos State government is collaborating with beer brewers in the country and their counterparts across the globe to create maximum excitement during the week-long fiesta that will climax with the Independence Day Mega Concert to commemorate Nigeria's independence.
The festival, which will promote responsible drinking among drinking-age (which is 18 years and above) consumers at all its touch points, will be held at the Lagos Atlantic City to give it a carnival atmosphere from day 1 to the very last second.
It will be a gathering of the largest community of beer consumers from across the country and beyond.
Organizers of the Nigeria Beer Festival, On and One Event (001) Limited, said that the Lagos State government, which is passionate about tourism, will provide massive institutional support, particularly security, transport and related logistics.
The event, according to the organizers, will see Nigeria enrol into the league of Beer Festivals around the world, and boost the country's tourism opportunities.
General Manager of 001, Mr Akinola Oluwaleimu, revealed that the world-acclaimed Oktoberfest (Beer Festival) in Munich attracts more than 50,000 tourists to Germany every year, while other countries in Europe and the Americas have caught the bug.
"Nigeria Beer Festival will be a carnival week of entertainment, sales and marketing and a gathering of the largest community of beer consumers from across the country and beyond with economic value for the brands and the economy at large," Mr Oluwaleimu assured.
The Nigeria Beer Festival will provide a fitting ambience to showcase fashion and lifestyle, as well as culture in a carnival atmosphere with various beer brands and other alcoholic drinks in Nigeria connecting with their existing and potential consumers.
This culture touch point is in line with the view of social scientists that that beer is among the symbolic vehicles for identifying, describing, constructing and manipulating cultural values and interpersonal relationships. They classify different alcoholic beverages in terms of their social and cultural meanings.
Historians submit that Beer has always been popular – since times of ancient Babylon and Greece, Mesopotamia and Egypt and is one of the oldest beverages humans have produced, dating back to at least the fifth millennium BC.
Anthropologists and archaeologists also believe that it was a taste for beer, not bread that started the cultivation of barley in around 9000BC, known as the agricultural revolution. Beer didn't just change the world; historians insist it saved it!
Meanwhile partners of the forthcoming Nigeria Beer Festival are also assured of world-standard facilities as the organisers of the Nigeria Beer Festival have partnered with reputable and qualified architects from Europe to design modular stands to fit into any shape or style desired by exhibitors.
Mr Oluwaleimu said that Governor Akinwunmi Ambode is expected to close the festival during the Independence Day Mega Concert that will parade an array of A-list Nigerian artistes, which will feature eye-popping fireworks display.
Wakanow, ValueJet to Boost Local Flight Inventory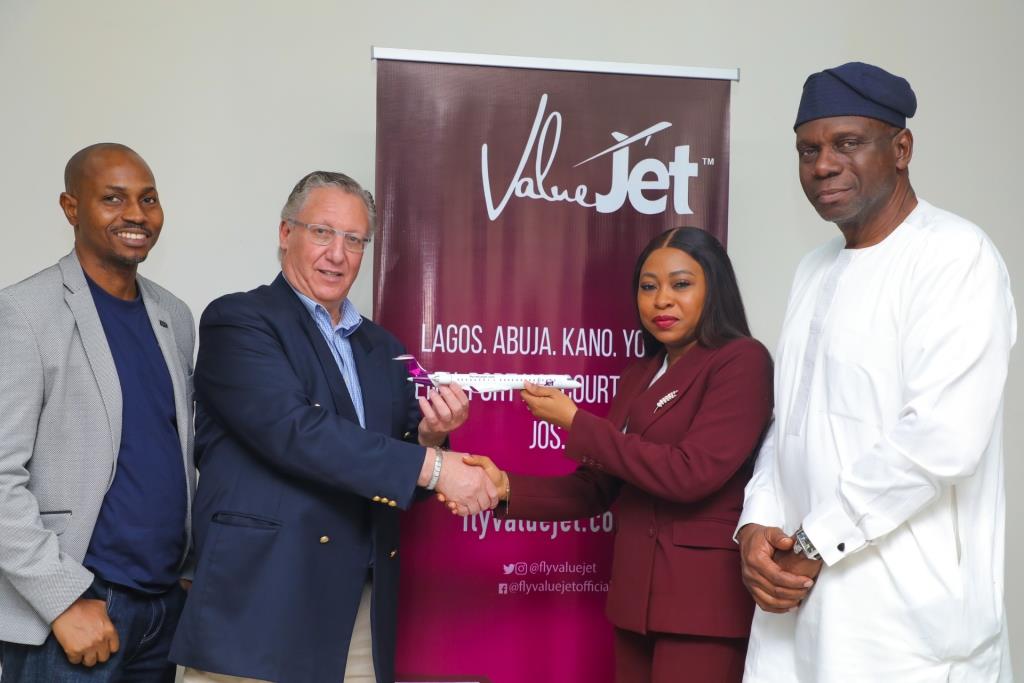 By Modupe Gbadeyanka
A partnership aimed to boost local flight inventory has been entered into between Wakanow and ValueJet.
According to a statement from the foremost travel tech company, the deal allows Wakanow to host ValueJet's inventory on its website and increase local flight inventory available to local travellers.
ValueJet is the latest airline to partner with Wakanow, joining its network and enabling Wakanow-connected customers to find and use bespoke solutions to support their specific travel needs and requirements.
The deal aligns with Wakanow's aim of delivering access to all local flight inventory in real time and an all-year-round flight schedule. It also showcases its continuous commitment to the development of the domestic travel industry in Nigeria.
"As the foremost travel tech company in Nigeria and West Africa, this partnership for us is a reinforcement of our commitment to give our customers the best and to remain the number one distribution partner to our Nigerian Airlines.
"We are constantly innovating around our customers' travel needs and partner with relevant stakeholders to ensure that our customers enjoy a robust and seamless service offering.
"Partnering with ValueJet, who share in our vision of delivering a unique travel experience at a great value to our joint customers, was certain," the chief executive of Wakanow Nigeria, Mrs Adenike Macaulay, said.
While corroborating the CEO, the Group Chief Technology Officer of Wakanow Group, Mr Oyedeji Ojo, said, "Wakanow, as a leader in the Nigerian travel industry, has continued to bring value to air travellers through collaborations.
"We're delighted to welcome ValueJet as a Partner, and together, we will serve our customers with great flight inventories and concentrate on creating enhanced traveller experiences across all customer touchpoints."
On his part, the Chief Commercial Officer of Value Jet, Mr Trevor Henry, said, "We are happy to announce our strategic partnership with Wakanow, making history as the first travel company to provide ValueJet's Live Inventory bookable in real-time, thus enabling the delivery of a seamless booking experience for Wakanow and ValueJet's customers."
Wakanow, Africa's foremost travel tech agency, offers the best travel deals and experiences within the global travel industry to corporate and individual air travellers.
Normalcy Restored at Lagos Airport as Aviation Workers Suspend Strike
By Aduragbemi Omiyale
Normalcy was restored at the Murtala Mohammed International Airport (MMIA) Lagos on Monday afternoon after workers of the Nigerian Aviation Handling Company (NAHCO) Plc disrupted flight operations this morning.
The aviation workers had embarked on an indefinite strike action to ask for a better welfare package from the management of the company.
Their action left many air passengers stranded on Monday morning, with operators suspending their flights in the process.
But the industrial action was later called off by the leaders of the Air Transport Services Senior Staff Association of Nigeria (ATSSSAN) and the National Union of Air Transport Employees, which promised to enter into talks with NAHCO, with a view to resolving the matter.
The aggrieved employees of NAHCO asked the management to increase their salaries after hike air fares by 100 per cent. They claimed that the company was being insensitive to their welfare.
NAHCO Workers' Strike Paralyses Flight Operations At Lagos Airport
By Aduragbemi Omiyale
Activities at the Murtala Mohammed International Airport (MMIA), Ikeja, Lagos, were paralysed on Monday after some employees of the Nigerian Aviation Handling Company (NAHCO) Plc embarked on an industrial action.
The NAHCO workers protested the failure of the management of the company to heed their demands, including an increase in salaries and better welfare packages.
Air passengers who were at the Lagos airport were left frustrated today due to the demonstration by the aviation workers, with a few international flights disrupted.
It was gathered that most airline operators were caught unawares as they did not have prior notice that the NAHCO staff members were planning to down tools on the first working day of the week.
This led to the abrupt suspension of flight operations by most operators this morning while efforts were being made to resolve this issue in order to reduce the losses that could arise from the action of the workers.
Latest News on Business Post